Now that select Disney Cruise Lines are available for booking and the newest Disney Cruise — Disney Wish — is preparing to set sail for the first time next summer, we're dusting off our ol' cruise line piggy banks and saving up for a vacation outside the Disney Parks.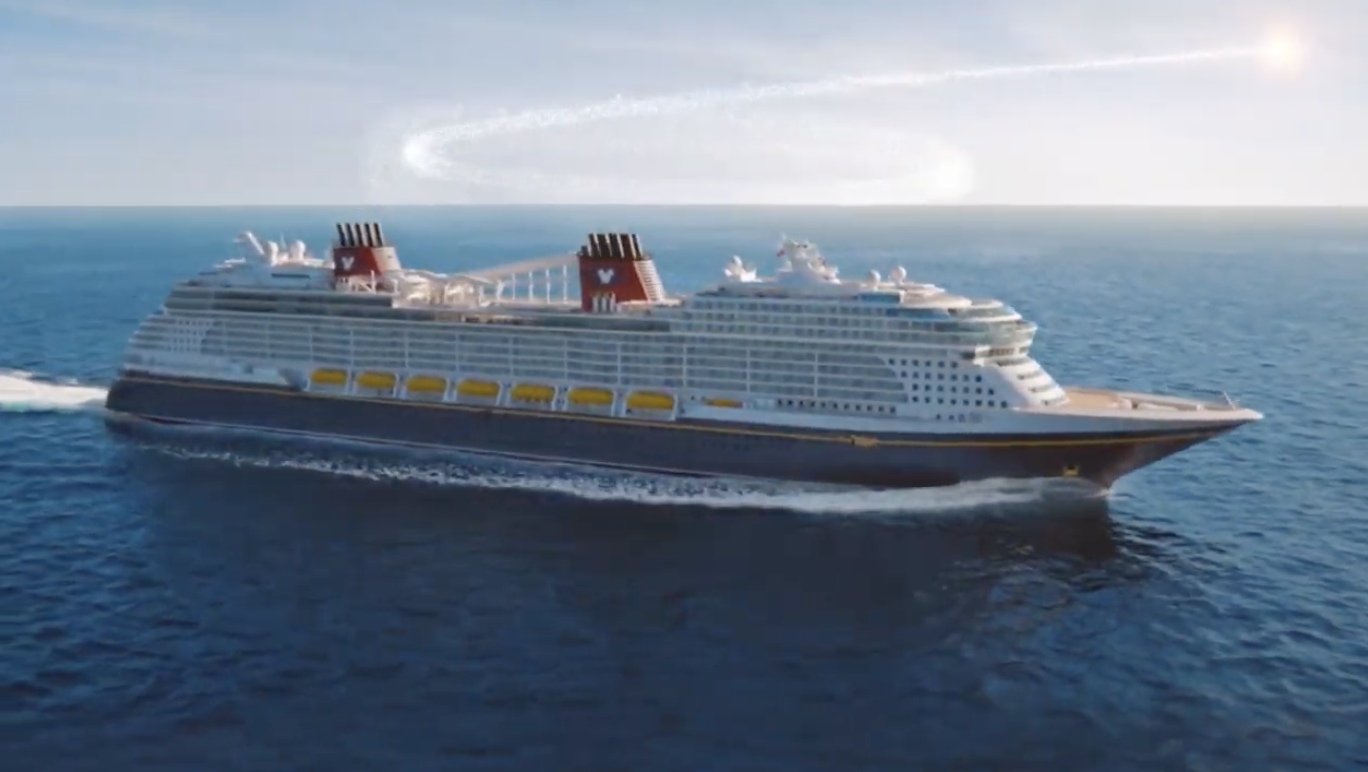 Then again, Disney Cruises are NOT cheap. We may need to pull out two or three *more* piggy banks before we've saved up enough to book a Disney Cruise.
So — is a Disney Cruise worth the cost? That's something you've got to ask yourself, and something we really can't decide for you.
However, we *can* provide a list of all the different Disney Cruise Line offerings available to you if you decide to go this route for a future vacation. Then you can decide for yourself whether you think that hefty price tag is worth smashing open a few dozen piggy banks.
Broadway-Style Musicals
On every cruise line, expect to be blown away by heartwarming retellings of your favorite Disney stories, and discover new favorites by watching the Disney Cruise Line exclusive productions.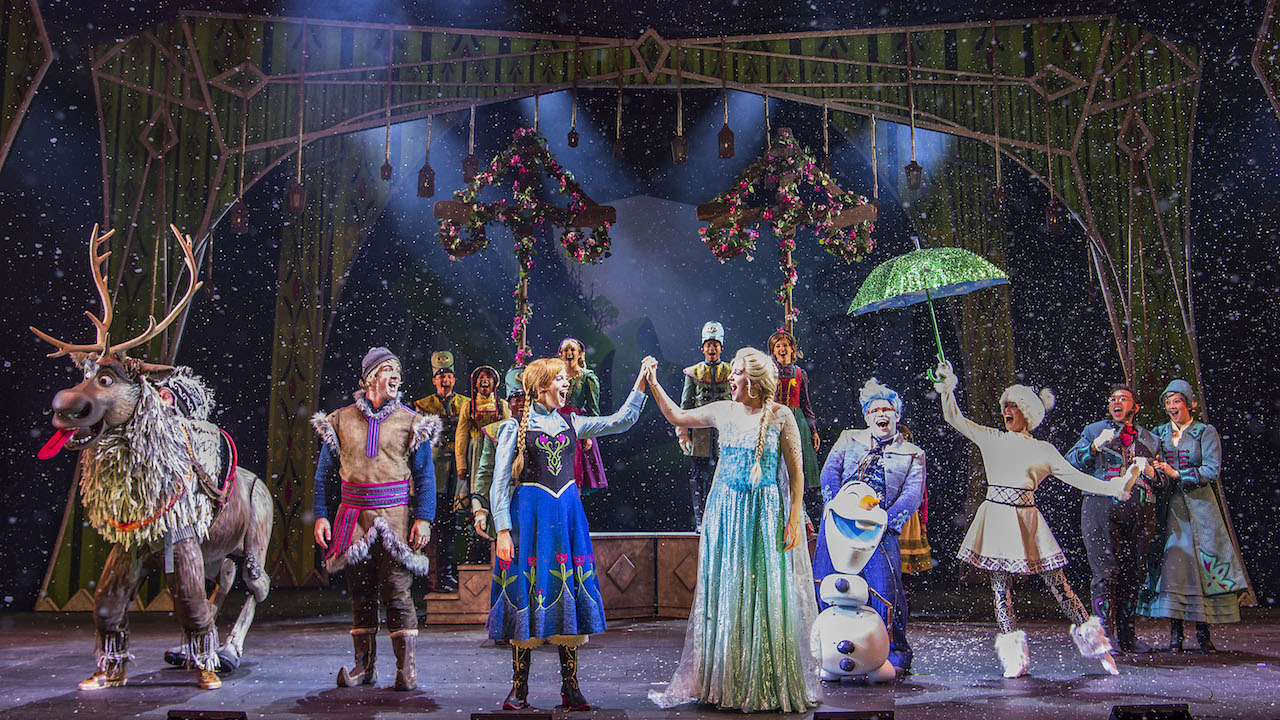 A few of the musical retellings that have graced the cruise line stages are Beauty and the Beast on the Disney Dream, Frozen: A Musical Spectacular on the Disney Wonder and Fantasy, and Tangled the Musical on the Disney Magic.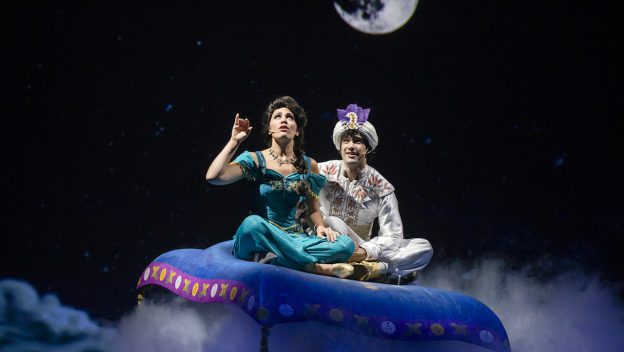 The Disney Wish will bring back an old favorite — Disney's Aladdin, A Musical Spectacular — along with two brand-new original productions that have yet to be announced to the public.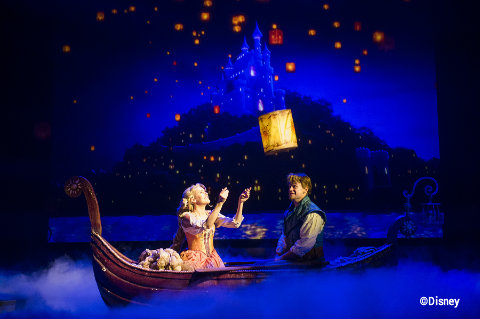 The Disney original productions on the Disney Cruise ships are usually based on a storyline that revolves around medleys of classic Disney songs.
For example, Disney's Believe, featured on The Disney Dream and Fantasy, tells the story of a workaholic father who has to restore the bond between him and his daughter. Good thing they have Aladdin's Genie there to help along the way! Genie leads the father and daughter through an array of Disney scenes such as Aladdin, Cinderella, Peter Pan, and numerous others, as the two reconnect through this "modern-day fable."
Fun-Themed Staterooms
You'd think that booking a room on a cruise ship wouldn't be all that comfortable, but these staterooms are pretty cozy!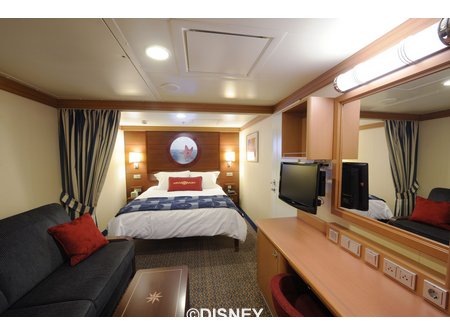 Inside Staterooms will be your most affordable option. Though they don't give you an outside view of the sea, they still have that whimsical Disney-theming and provide you with enough room to sleep a family of 3-4 comfortably. Check out the real-time "porthole" in these interior rooms.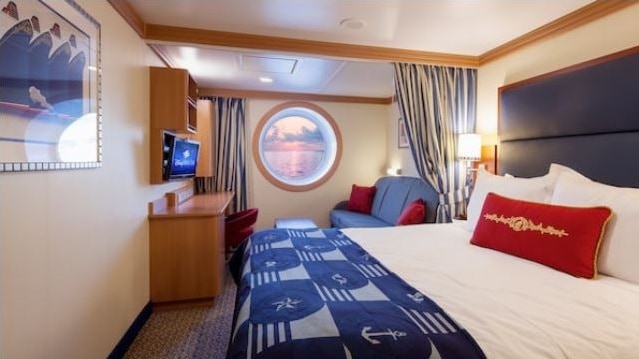 Oceanview Staterooms are similar to Inside Staterooms, only these will give you a porthole to look out across the ocean! They're nice little windows for viewing the sparkling seas as the sun rises and sets in the distance.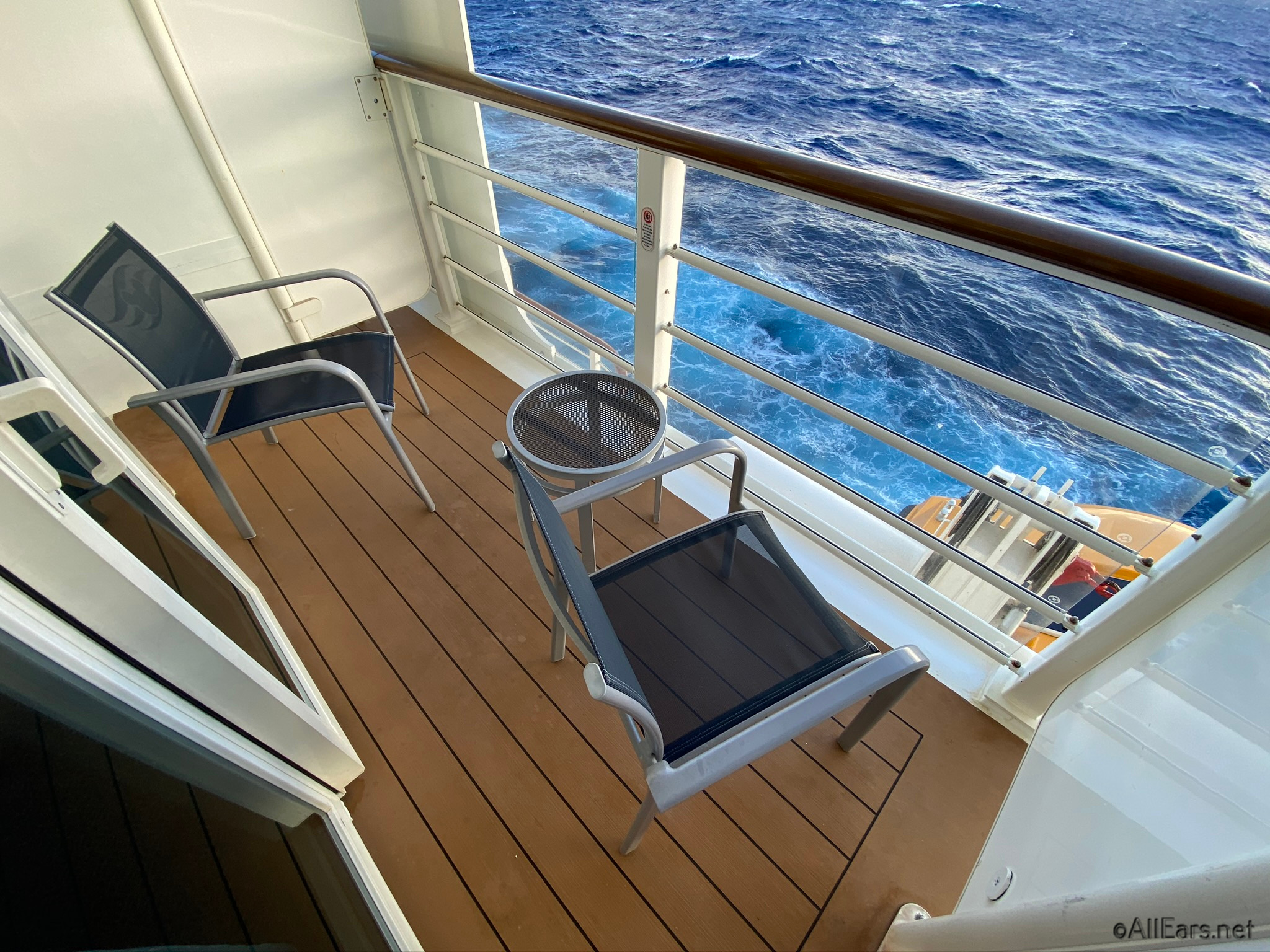 Verandah Staterooms don't give you a portal — they give you a whole balcony! Now you can sit outside and watch those beautiful ocean waves from the privacy of your own room.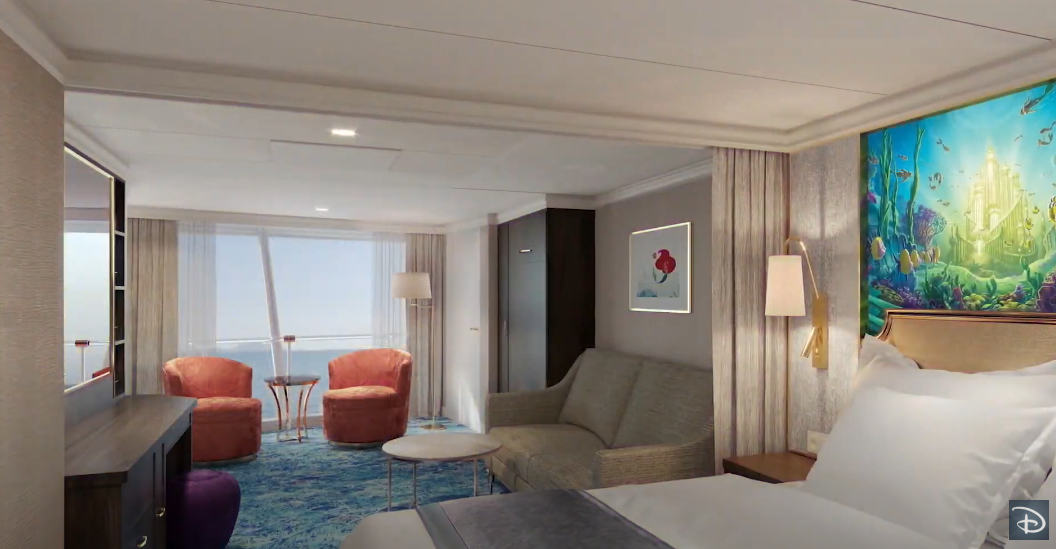 Lastly, the Concierge Staterooms will provide you with not only the same deck as the Verandah will, but also give you plenty more room to spread out. These rooms are luxurious and include upgraded amenities such as a personal robe and slippers and complimentary Wi-Fi.
A New Destination
One of the biggest appeals of the Disney Cruise Lines is its exotic destinations!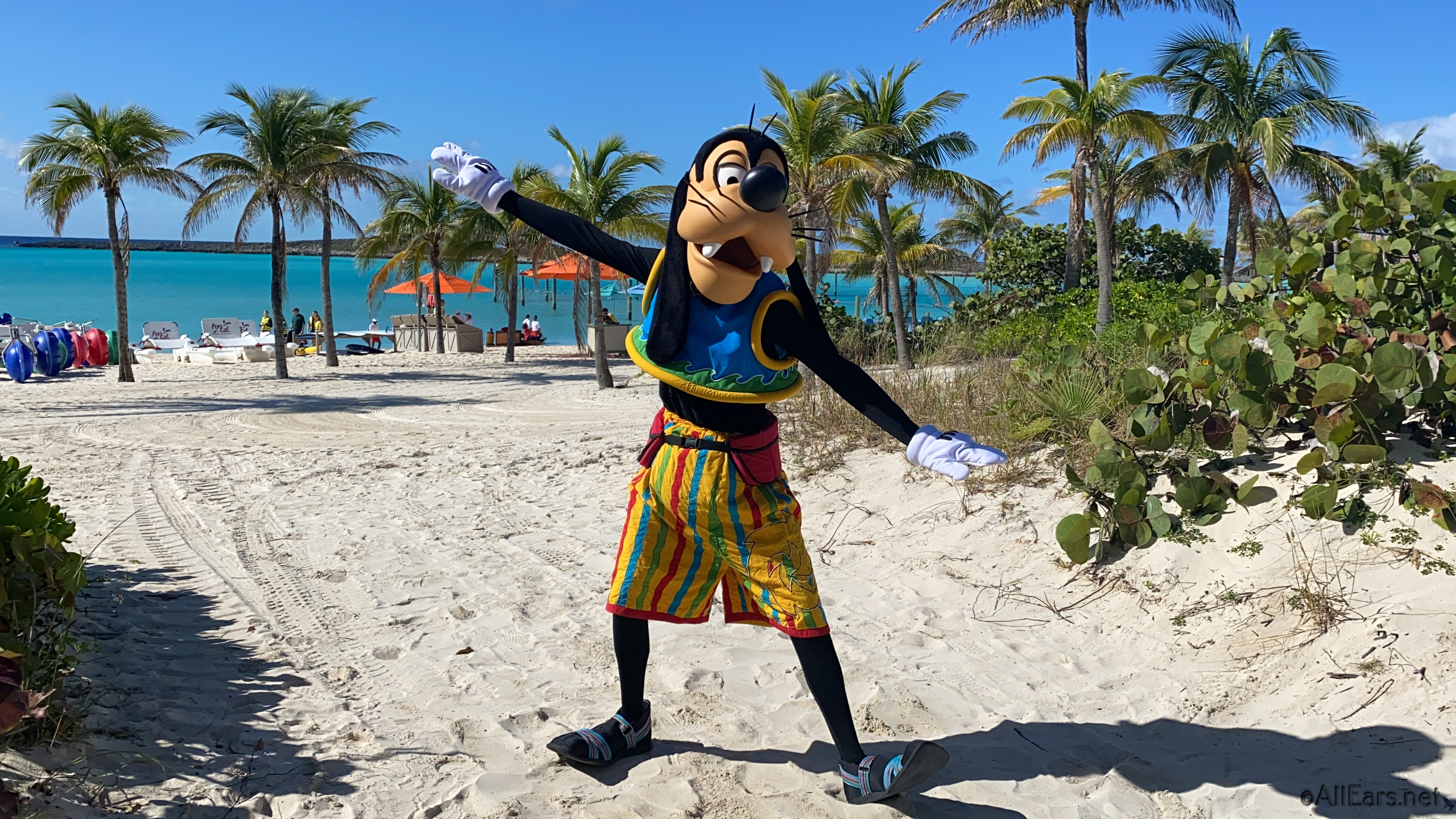 Most of the cruise lines travel to Disney's private island, Castaway Cay, which provides white sand beaches, snorkeling excursions, private escapes for both adults and teens, and Spring-A-Leak water play area for kiddos.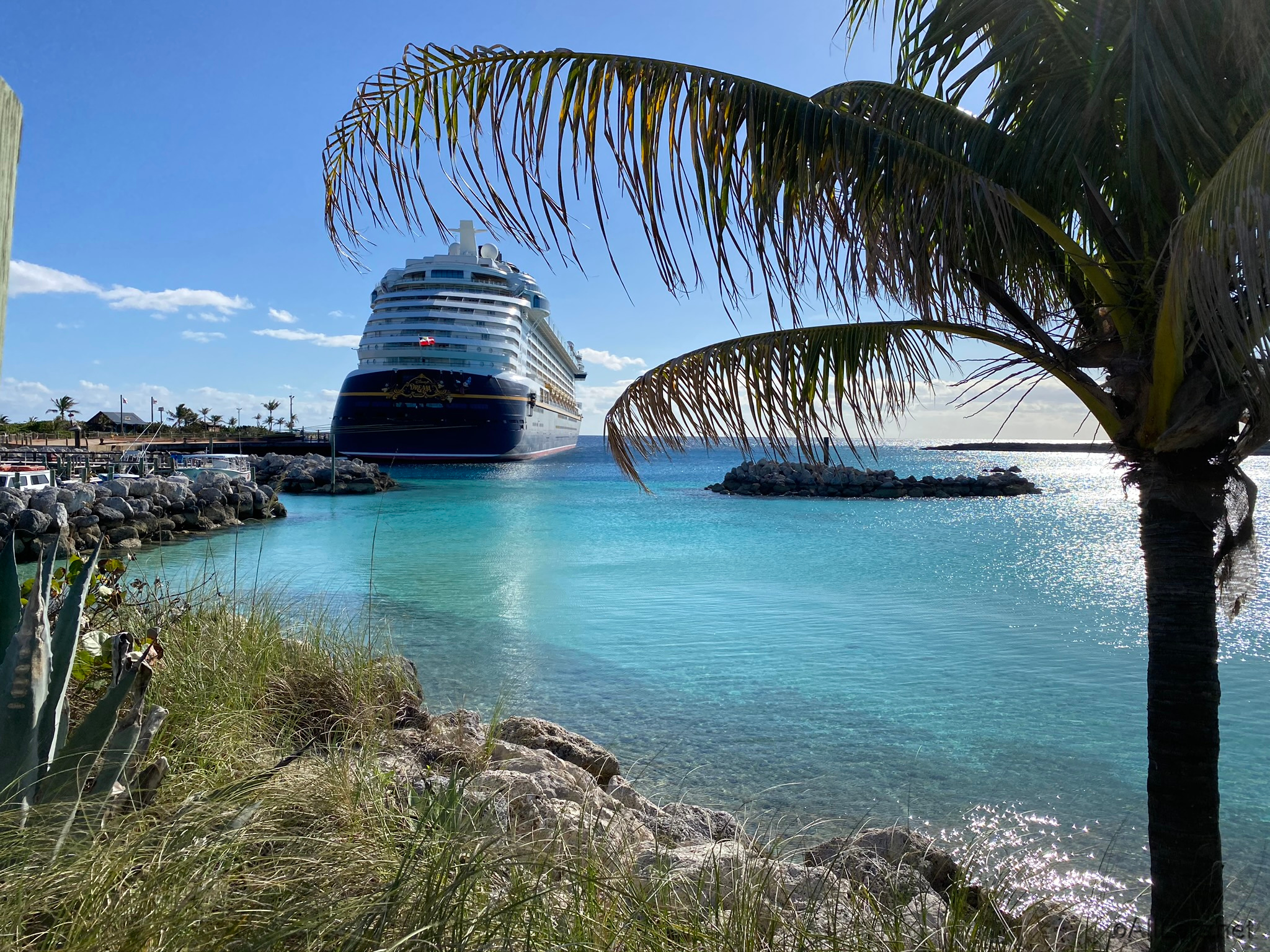 There are also bike rentals, shopping locations, Quick Service kiosks, and so much more!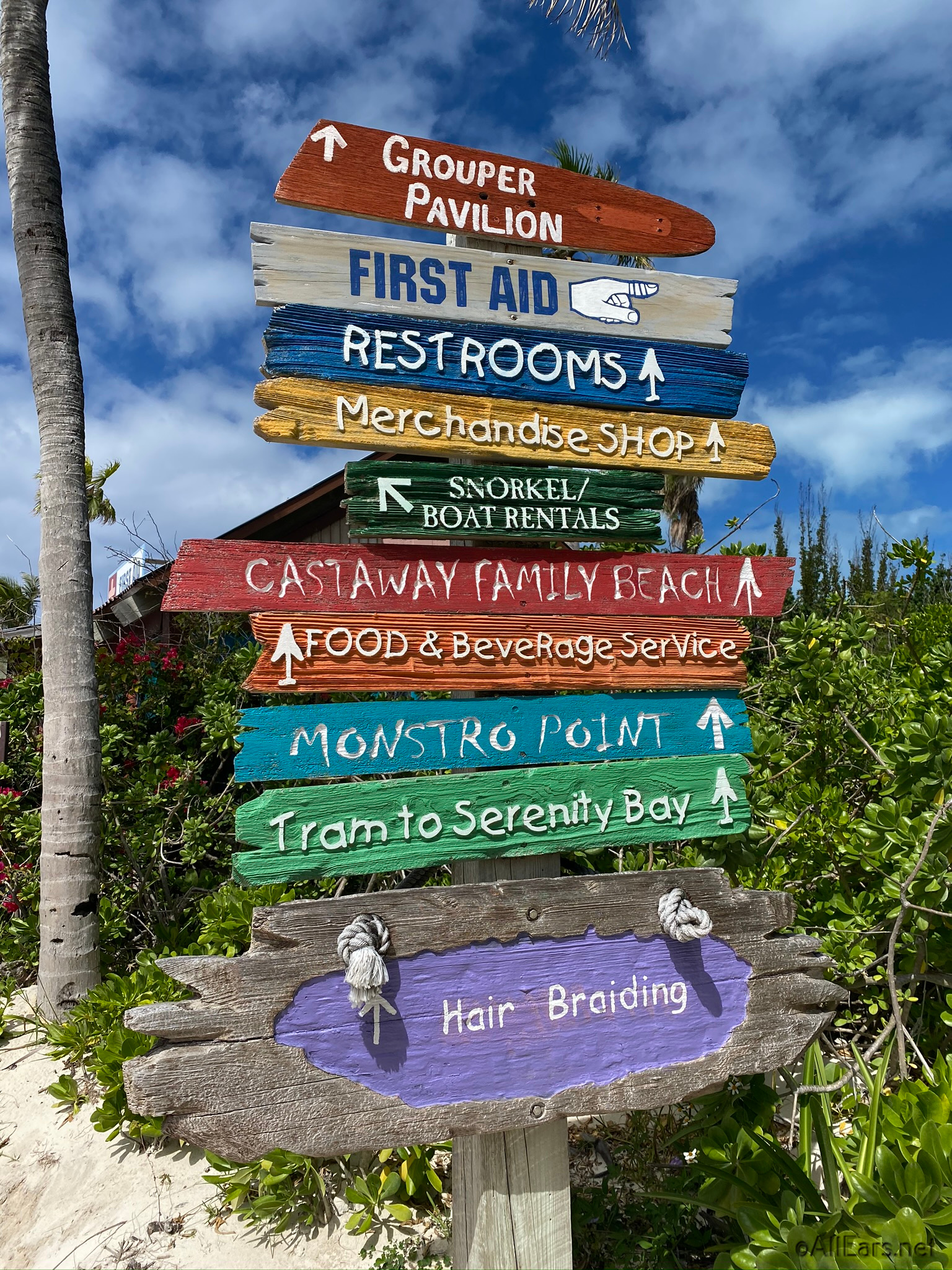 Some cruises, however, sail on over to different destinations instead of Castaway Cay. Here's a complete list of the other destinations that have been included in Disney Cruise Line itineraries:
Western, Southern, and Eastern Caribbean
Northern Europe
Norwegian Fjords
Mediterranean
British Isles
Bermuda
Alaska
Canada
Mexican Riviera
Baja
Panama Canal
Pacific Coast
Transatlantic
Hawai'i
So. Much. Food.
Another big selling point of the Disney Cruise Lines? THE FOOD.
Once you book a stateroom on any of the Disney Cruises, all your food is included in the price.
(Unless, of course, you want to dine at a fancy signature restaurant for a romantic night out on the sea.)
And we're not talking standard buffet slop and sticky tables — we're talking immersive storytelling and a wide variety of different foods to choose from.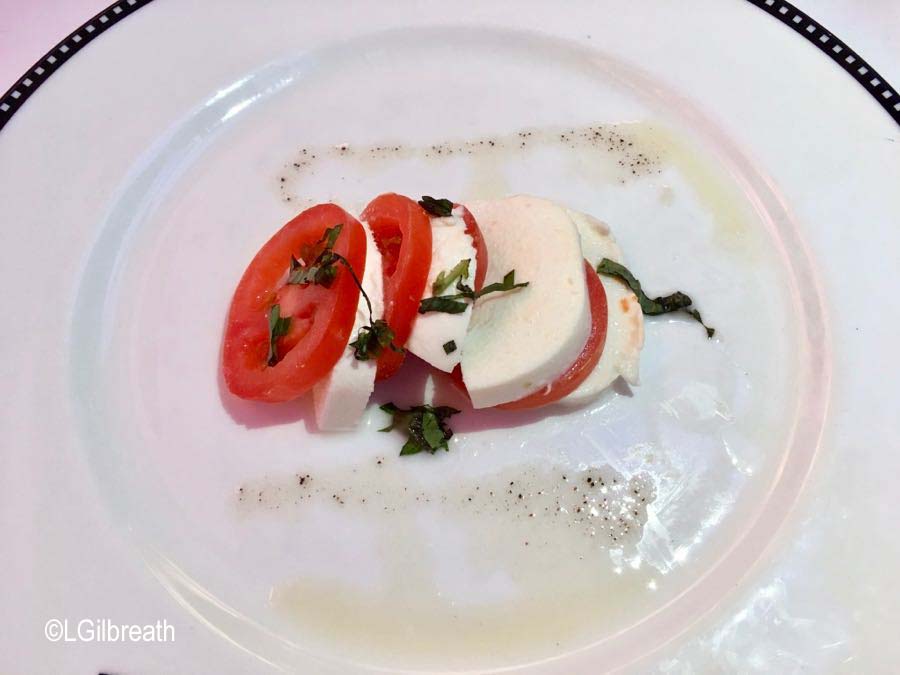 A few of the restaurants featured across the cruise lines include Rapunzel's Royal Table on the Disney Magic, Tiana's Place on the Disney Wonder, Enchanted Garden on the Disney Dream and Fantasy, and Animator's Palate on *all* of the ships.
We're excited to hear more about the food offerings for the Disney Wish. So far, we've learned about Arendelle: A Frozen Dining Adventure, Worlds of Marvel, and 1923 — along with so many others!
Children/Teen/Adult Clubs 
If you're looking for a vacation where the whole family can not only bond but also have the opportunity to take a break from one another during the day, Disney Cruise Lines have quite the sales pitch for you.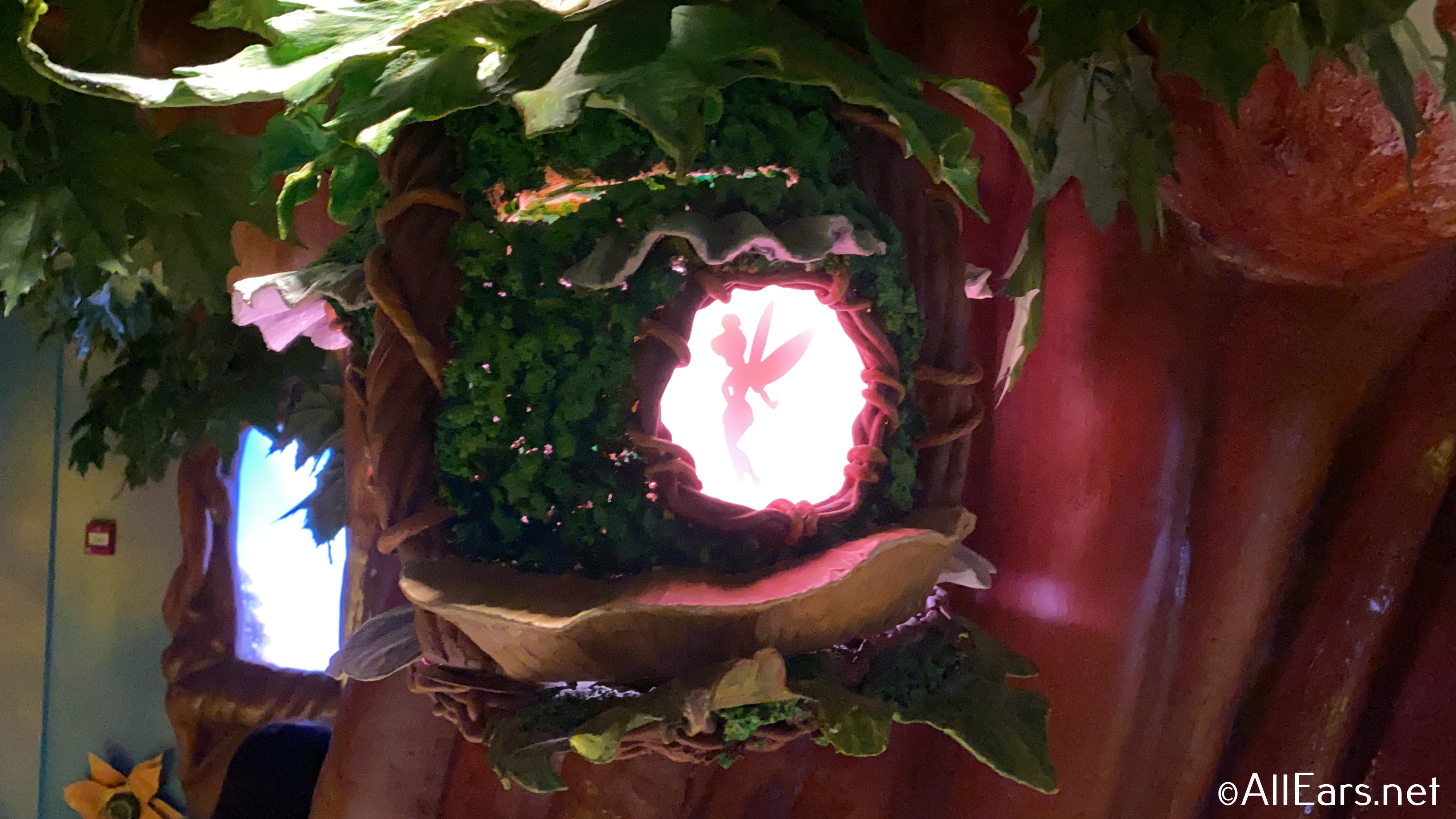 Children can join Disney's Oceaneer Club and participate in kids-only activities such as dress up with Tinkerbell in Pixie Hollow, train with the heroes at Marvel Superhero Academy, find your inner animal with The Lion Guard, harness the Force during Jedi Training… the list goes on and on.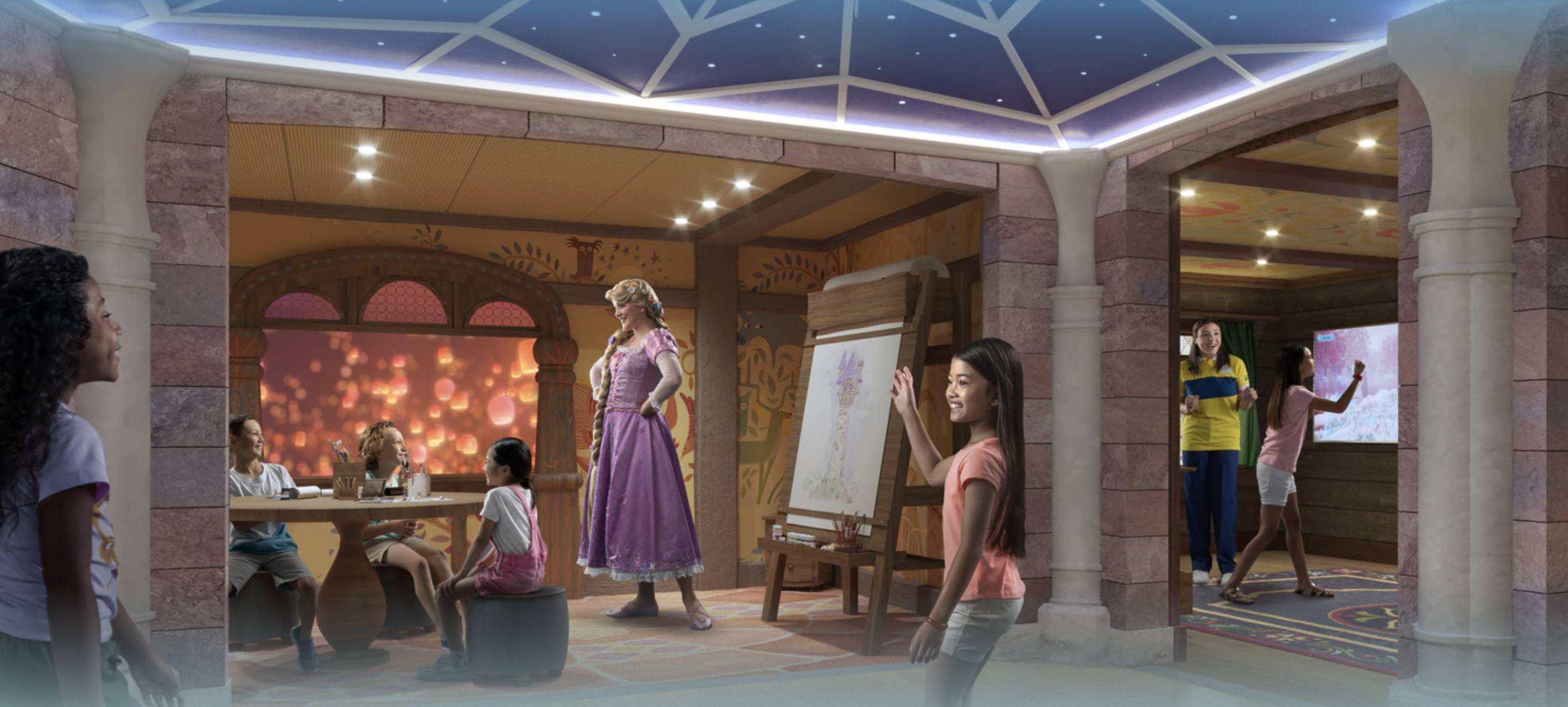 We could keep going, but we'll stop for now. There are tons of unique kids club offerings across all the different cruise lines — and Disney Wish is going to add to that ever-growing list with activities that'll allow kiddos to spend time crafting with the princess, saving the day with the Marvel heroes, and even creating their own Disney rides like the Imagineers!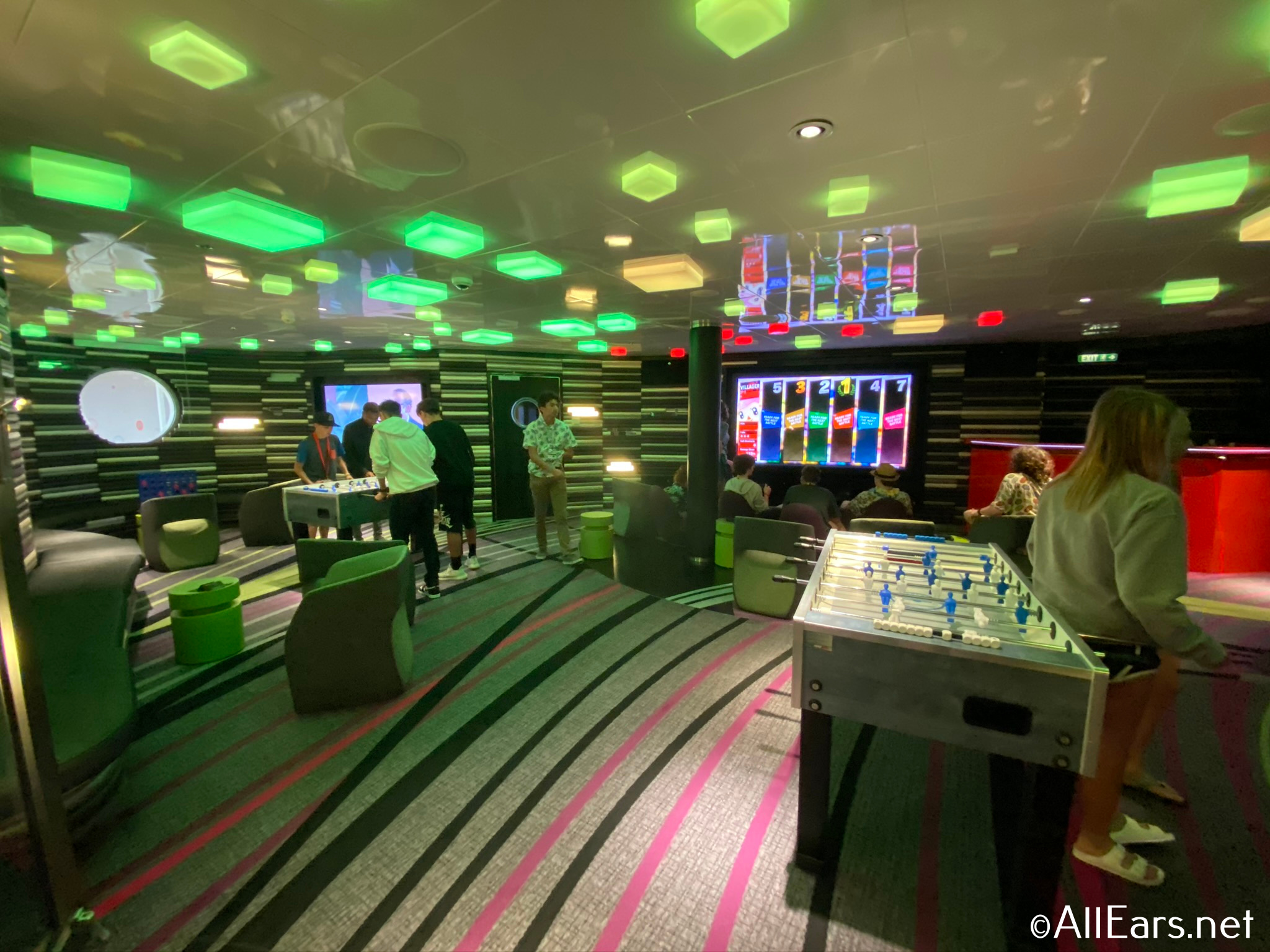 Teens get their chance to relax in their own private area, too, in teen-exclusive clubs like the dance-and-karaoke lounge, Vibe, and the super-chill gaming and movie-watching activity center, Edge.
But let's not forget those adult-exclusive escapes! There are bars, lounges, private pool decks, spas, fancy dining experiences, and dance halls for every adult who just needs to unwind for a bit.
Pools And Water Activities
Is the sparking seawater becoming too enticing for you? No worries — the Disney Cruise Lines have plenty of pools and splash pads for you to choose from to beat-the-heat before you reach your beach-y destination.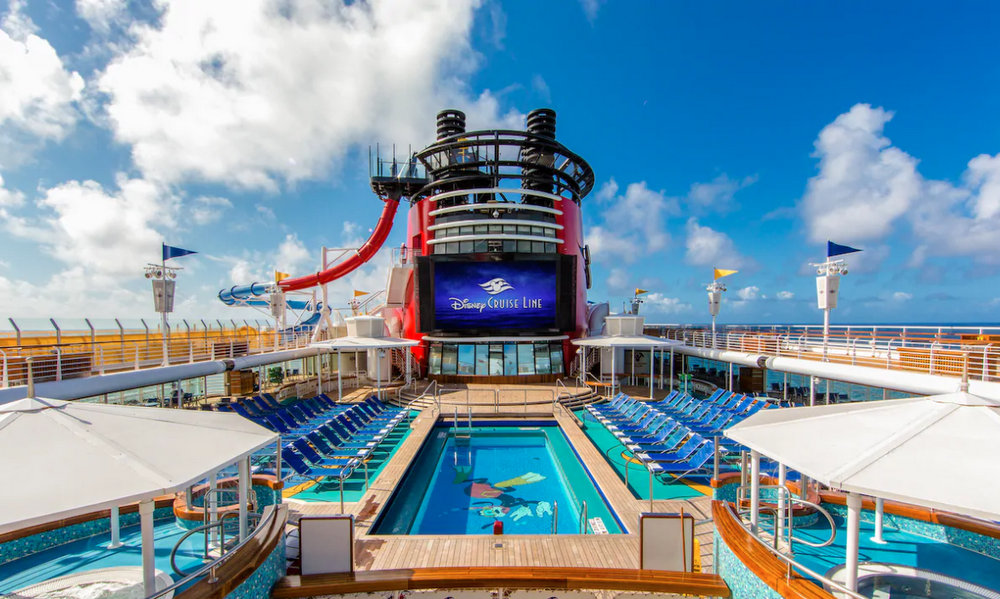 The new Disney Wish cruise will actually feature 10 different pools on the upper deck and a Toy Story Splash Zone for the tiny tykes. 
Oh, and let's not forget the first-of-its-kind water coaster, AquaMouse, that'll have immersive show scenes starring Mickey, Minnie, and the rest of the fab five. 
AquaMouse's predecessor, AquaDuck, is also available to ride on the Disney Dream and Fantasy.
AquaDuck is also a water coaster, but this one takes you through winding, transparent tubes that allow you to look down at the sea. Wee!
Deck Parties
Just like Disney Cruise Lines like to wrap up a successful day at sea with a hoppin' deck party, that's how we'll be wrapping up this post.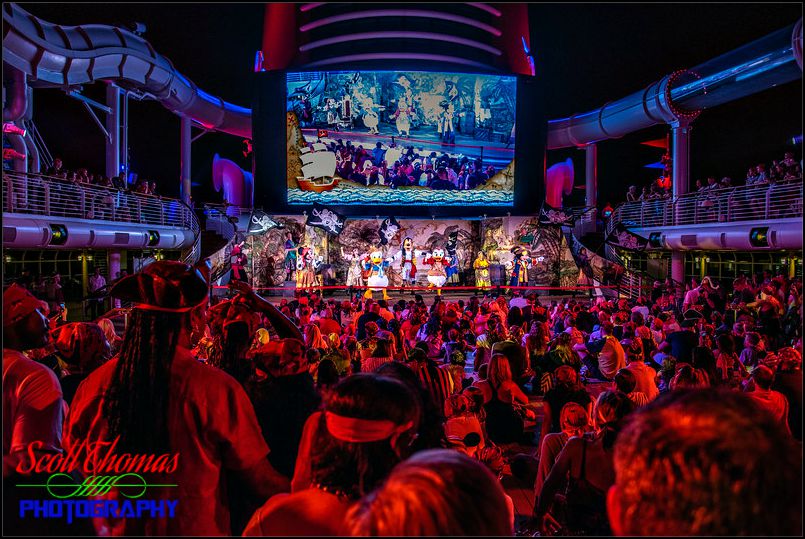 Disney Cruise Lines have epic-themed extravaganzas — such as Marvel Day at Sea, Pixar Pals Party, Pirate Night (Featured on ALL cruise lines), Star Wars Day at Sea, and Frozen Deck Parties.
These parties include exciting live shows on the top deck, dancing, and — the cherry on top of it all — FIREWORKS!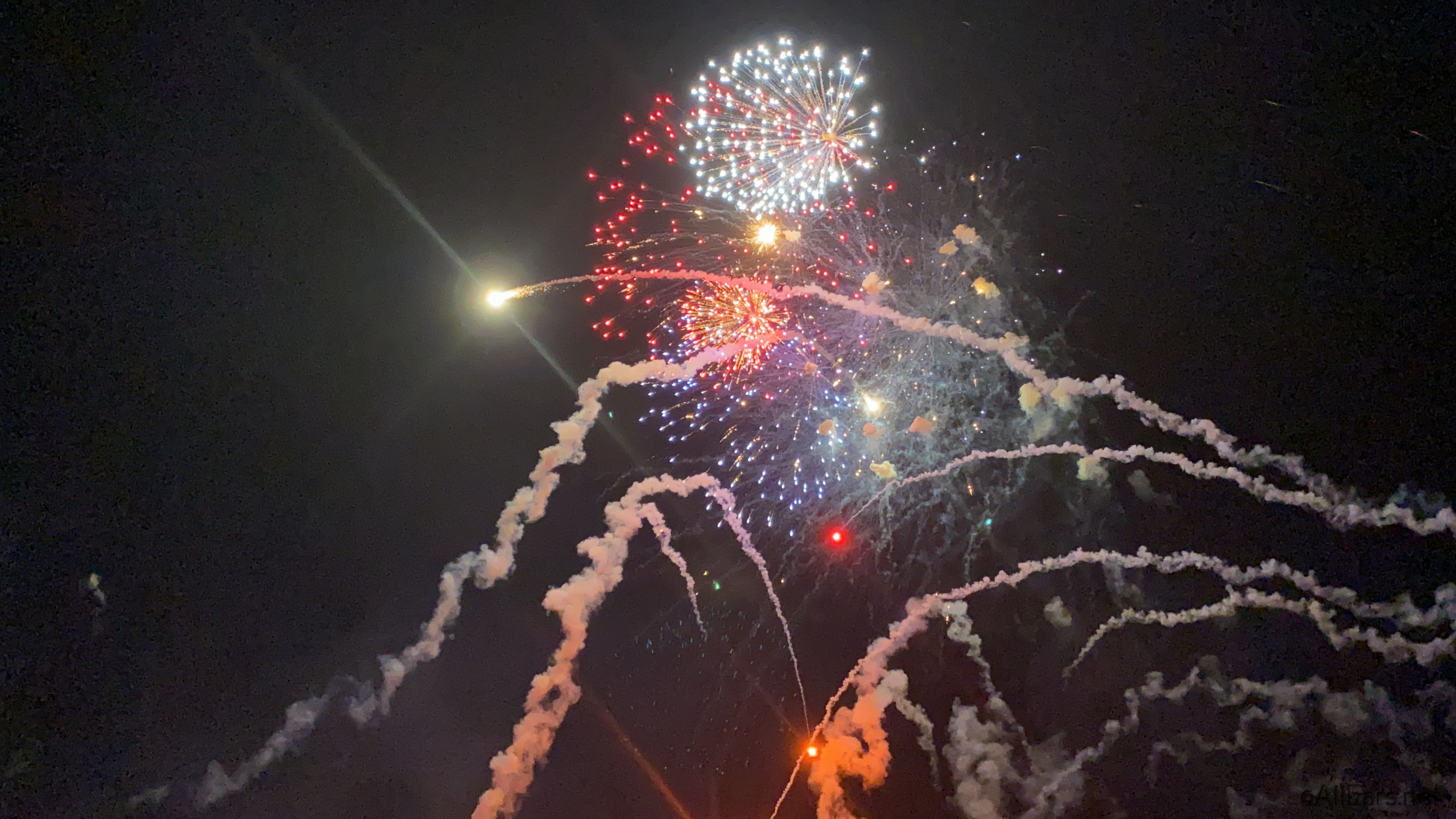 You can also experience seasonal deck parties if you book a specialty holiday cruise — like Halloween on the High Seas or Very Merry Cruise.
Do the Disney Cruise Lines have enough offerings to justify their hefty prices? The decision is ultimately your own. Just keep in mind that prices fluctuate constantly, so some cruises may be more affordable (and more piggy bank worthy) than others.
Join the AllEars.net Newsletter to stay on top of ALL the breaking Disney News! You'll also get access to AllEars tips, reviews, trivia, and MORE! Click here to Subscribe!

What's your favorite part of a Disney Cruise? Let us know in the comments below!