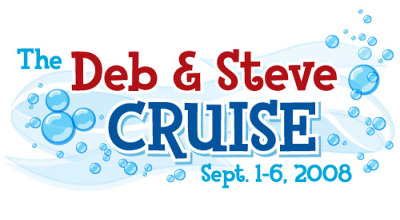 I just returned from a 5-day cruise on the Disney Magic. Deb Wills and I were the hosts for our group.
On the second day, I gave an introductory talk on Hidden Mickeys in the Buena Vista Theater. I encouraged everyone to search the ship for Hidden Mickeys.
The next three days, I led 5 Hidden Mickey hunts on the ship and 1 hunt on Castaway Cay. On every tour, we found one or more new Hidden Mickeys! That was a reflection of the persistence and the discriminating eyes of our group.
We started each hunt on Deck 10, overlooking the bow classic Mickey. Linda Mac took this photo.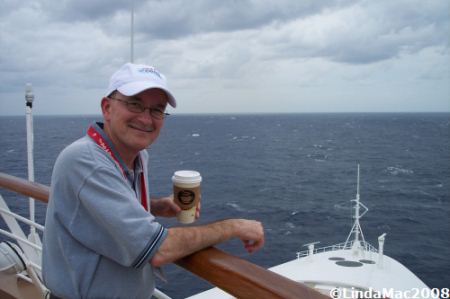 We found two new classic Mickeys on Castaway Cay! The first one is on a barrel at the first photo area as you leave the ship. This image is formed by three coconuts; it's not a perfect classic Mickey, but it's close enough! Linda Mac and Deb did not see this image on the barrel last December.
Another classic Mickey is inside the waiting area for the tram to Serenity Bay Beach. Several of our group say that this image is new, maybe within the last year or so.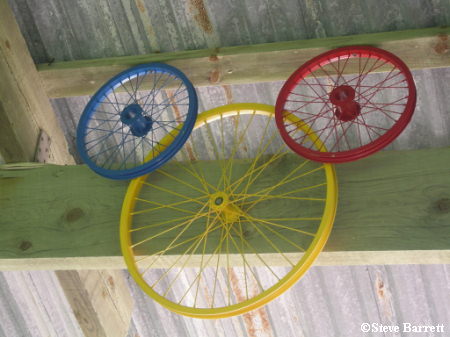 Two other cool Hidden Characters on the ship were Mickey (a Steamboat Willie version) on a pail in a wall drawing on Deck 5:
and Donald Duck on a pail in a mural at the Port Adventures counter on Deck 3: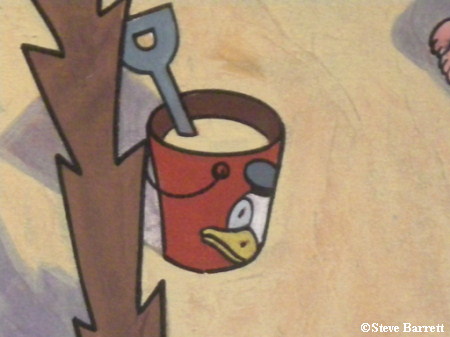 The last day, I gave a wrap-up session and showed the audience many of the Hidden Mickeys we'd found during the cruise. We voted on several marginal images, and I'll soon post these and all the Hidden Mickeys we found on my website.

The Magic cruise was a wonderful experience! I connected again with many terrific folks that I've met before, and I was honored to meet new Disney friends. What an amazing community! Many thanks to AllEars and the MEI-Travel team for putting this cruise together!