Let's visit a few Hidden Images from Disney's Hollywood Studios; some are decent enough to be called "Hidden Mickeys," and some are questionable.
In Toy Story Land, Trixie – a gray triceratops from the "Toy Story" movies – shows up again on the back wall of the "Midway Games Play Set," in front of which you can meet Woody and Jessie. Three spots near her left upper horn might form a three-circle (classic) Hidden Mickey, tilted to the right? (Thanks to Bill and Kari Middeke.)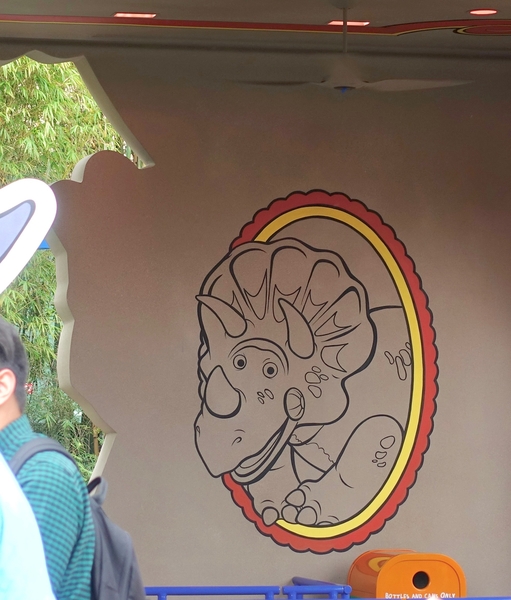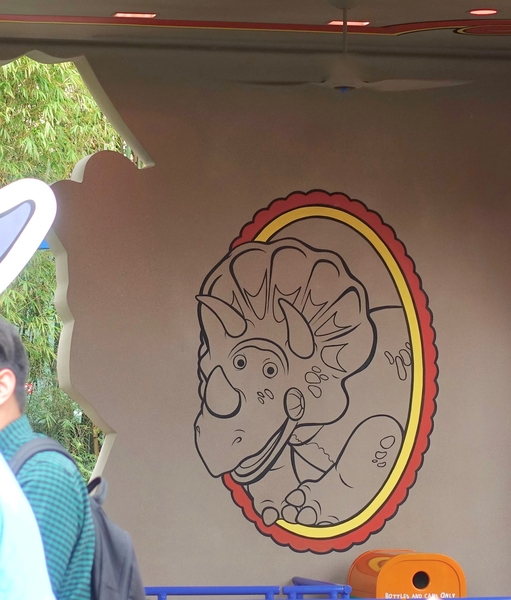 At the first part of the Toy Story Mania ride, Buzz Lightyear is one of the characters that greets you for a practice round. Pies hurled at Buzz splat over him and his target shield. One of these yellow splats, on the mid-left of his target, simulates a classic Hidden Mickey, or does it? The image is in the middle of the photo, tilted slightly to the right. The photo is blurred because of the 3D effect. (Thanks to Michael Remy, and The Bodmann Family.)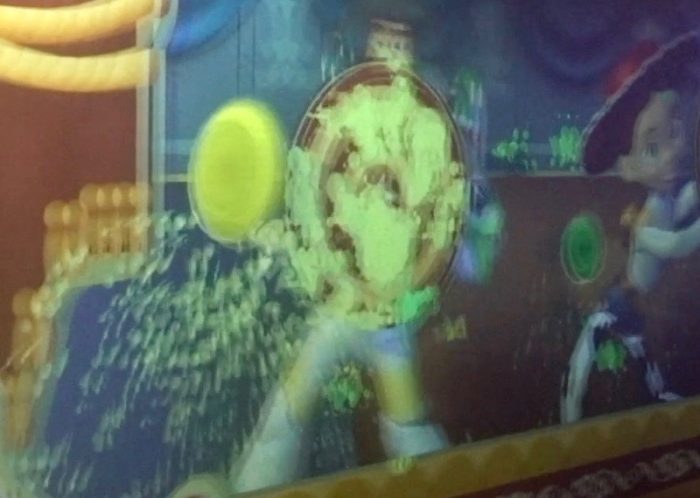 During the Twilight Zone Tower of Terror, from the pre-show video through several scenes during the ride, you can spot the little girl holding her Mickey plush doll. This photo is from her appearance in the elevator during the pre-show video, just before the elevator plunges. Other images of the girl and her Mickey doll are more faint and more difficult to capture in a photo or video. (Thanks to Joseph.)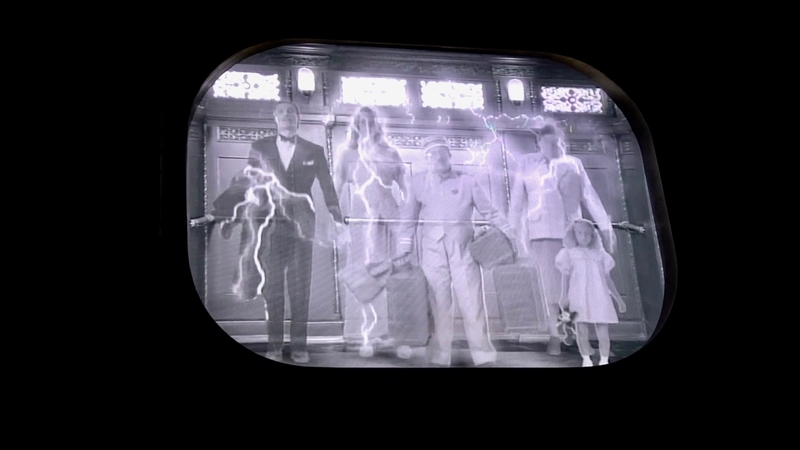 Some Hidden Mickey images fade with time. An example is the classic Hidden Mickey made of the "o" in "Sash Cord" on a box in front of the photo review screens at the exit of Rock 'n' Roller Coaster Starring Aerosmith. The "ears" of Mickey are growing dimmer.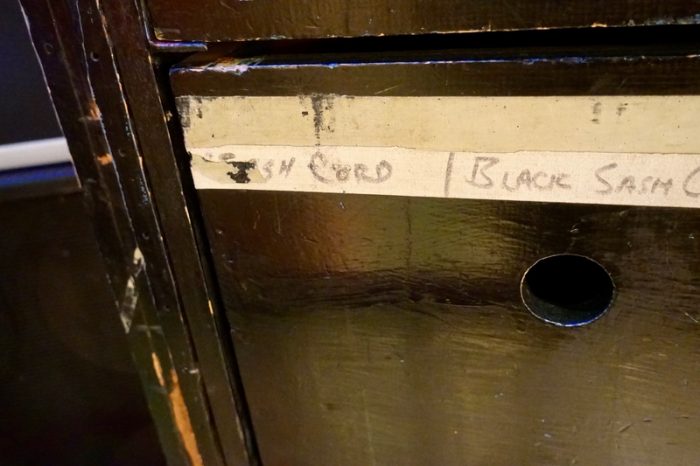 Keep searching!
Be sure to follow AllEars.net on Social Media: @allearsnet on Twitter and Instagram!