Disney Imagineers place Hidden Characters and Hidden Images in the intricate detail of the Disney Parks and Resorts and elsewhere on property.
Some of the images we find may not be purposeful; however, they may be convincing enough to qualify as Hidden Disney Images. Let me know what you think of the following!
At Epcot, what about this possible classic Mickey on a China kite that flies by right in front of your glider on Soarin' Around the World? Look at the three dark circular spots, tilted to the left, on the lower pink area at the middle of the left wing (as you look at the photo). Does it qualify? (Thanks to Brian.)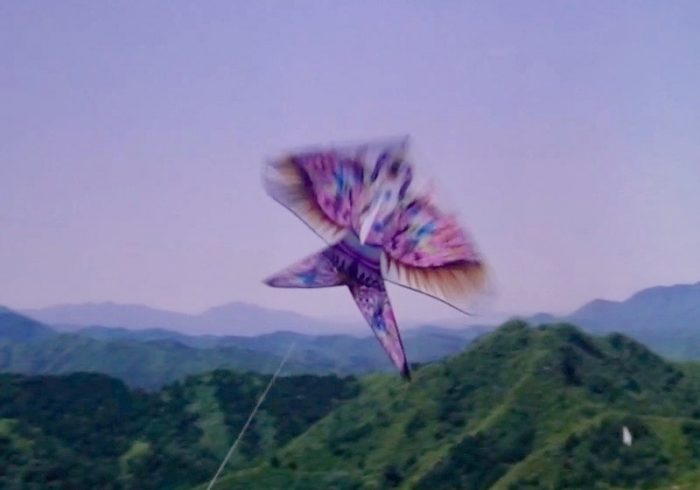 How about this image in the Stage 1 Company Store at Disney's Hollywood Studios? Some folks think it's a Hidden Cinderella Castle. Search for it just inside the main entrance (with the red awning), on your left as you enter, in a "Soundstage Prop Storage" display of items related to the Muppets. The yellow, possible castle image, on its side, is painted on a black ball behind a ladder. What do you think?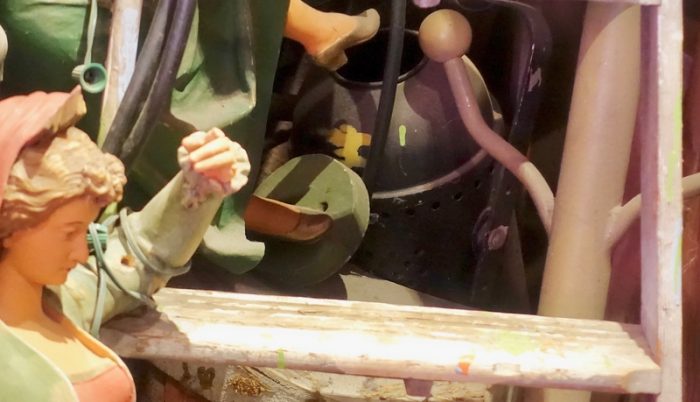 Let's check out the current status of two Hidden Mickeys at the Wilderness Lodge Resort. The first one is a classic Mickey traced outside in the cement of the car entrance drive-through. This image has been present for years, but it's wearing away and is harder to spot now. Can you see it?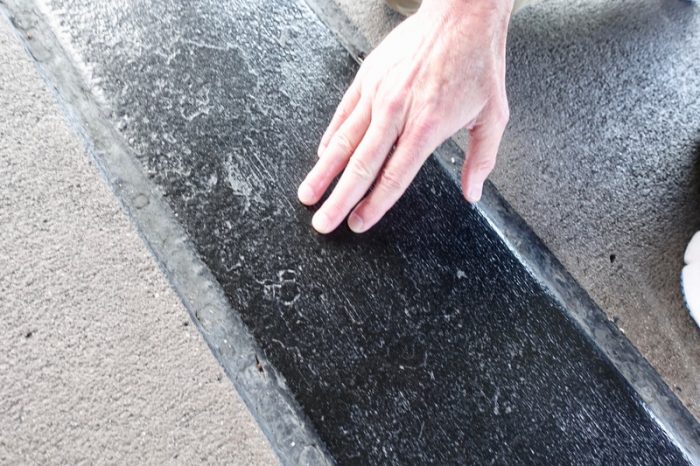 The second image is somewhat difficult to find. It's in a rear room of the Whispering Canyon Cafe, at the lower grillwork around a fireplace. You have to bend down low to spot it!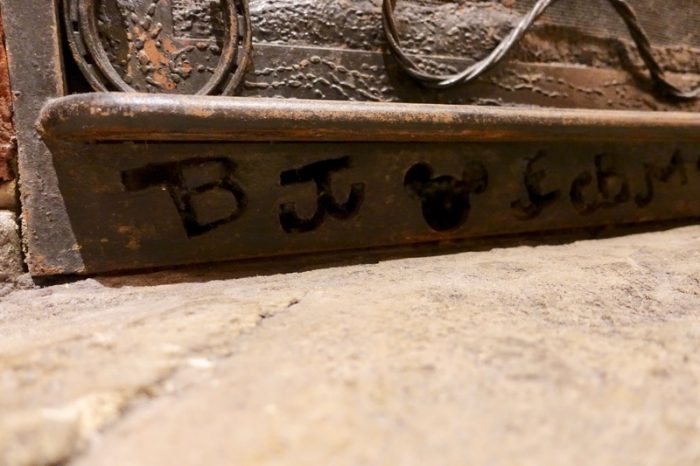 Keep searching for Hidden Disney Images! And leave a comment to let me know what you think of these ones!
Be sure to follow AllEars.net on Social Media: @allearsnet on Twitter and Instagram!