You probably know that some compelling and unique Hidden Mickeys can be found in the Disney Resorts. The Wilderness Lodge Resort has more than most Resorts; it's chock full of Hidden Mickeys! Some of the images are obviously purposeful, but some are rather iffy.
This image is a faint, white three-circle reflection in water, just below a flowing stream. It's in a painting on the left wall of the rear room in the Artist Point Restaurant. Folks write to me about it from time to time. Is it close enough?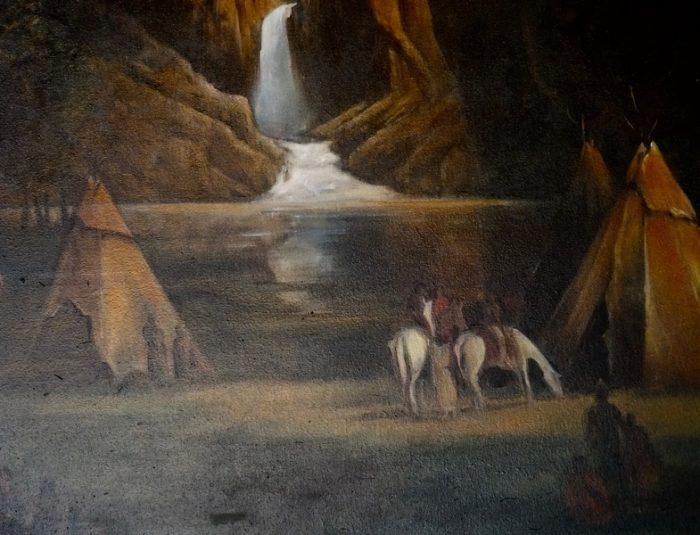 The "Hidden Mickey Hunt" supplied by the Wilderness Lodge includes the following Hidden Image. Find it etched in a stone, in the center of the second row of stones down from the ceiling,  above the fireplace on the right side of the lobby of the Boulder Ridge Villas. It does look close. I see an incomplete lower "ear" in a three-circle image sideways to the right. Is there a "nose" at the top of the "head," forming a possible side-profile Mickey? I guess we should accept it? (Thanks to Jason Gall.)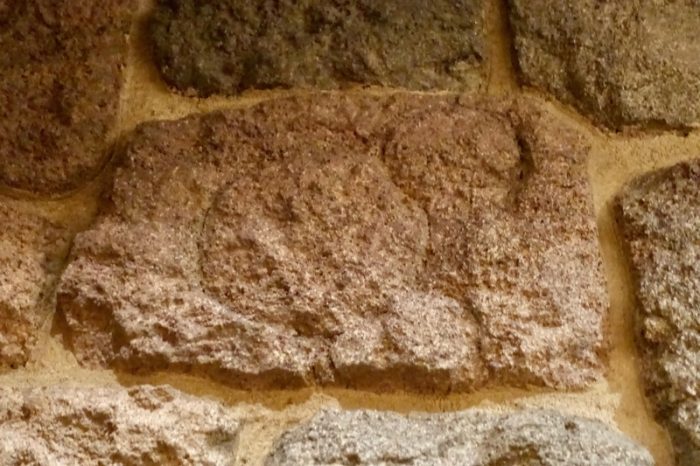 Some Mickey images are obvious when viewed from close by. This Bike Crossing Sign is located between the Wilderness Lodge Resort main lobby and the Boulder Ridge Villas. Is this Mickey hidden or decorative? (Thanks to Jason Gall.)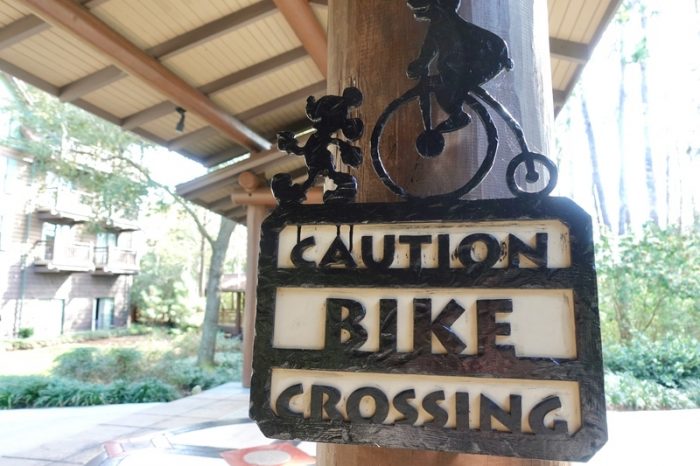 Two painting frames in the Boulder Ridge Villas contain classic Hidden Mickeys in the frame corners. I know about the frame on the right wall of a side room to the right as you enter the Villas lobby. I didn't know about the following painting frame on the rear wall of the Villas lobby. (Thanks to Jason Gall.)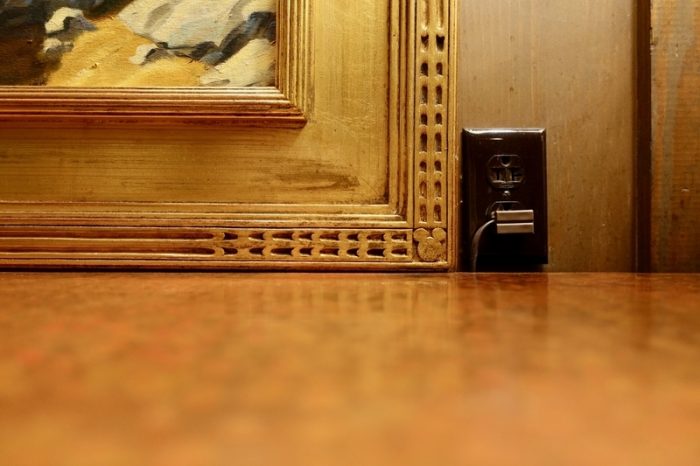 So, what do YOU think? Are these authentic Hidden Mickeys? Let us know what you think about these images in the comments below
Check out some of my previous Hidden Mickeys blogs on AllEars.Net!
Be sure to follow AllEars.net on social media! We're @allearsnet on Twitter and Instagram!