We continue to be on the lookout for Hidden Images in the Disney theme parks and anywhere on Disney property. Take a peek at the following images in Epcot; do they qualify to join the Hidden Mickey lexicon?
In the first shop as you exit "Frozen Ever After," study the horses in the woodwork design of the merchandise stands, especially the horse facing you on the first stand to your right as you enter the shop. Is there a white three-circle Hidden Mickey on the lower part of the horse's face? (Thanks to Larry Brooks.)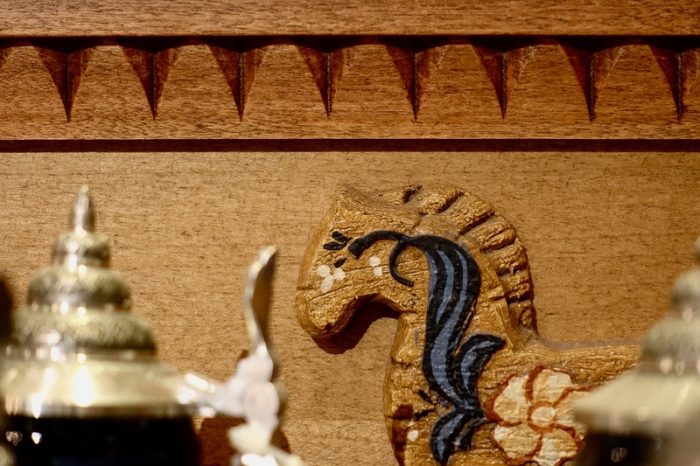 Across the way in The Wandering Reindeer gift shop, gaze at a horizontal wooden slat on the wall close to the exit of "Meet Anna and Elsa at Royal Sommerhus." Three small circles (one is a round, black head of a nail) at the left end of the slat might form a sideways Hidden Mickey, or do they?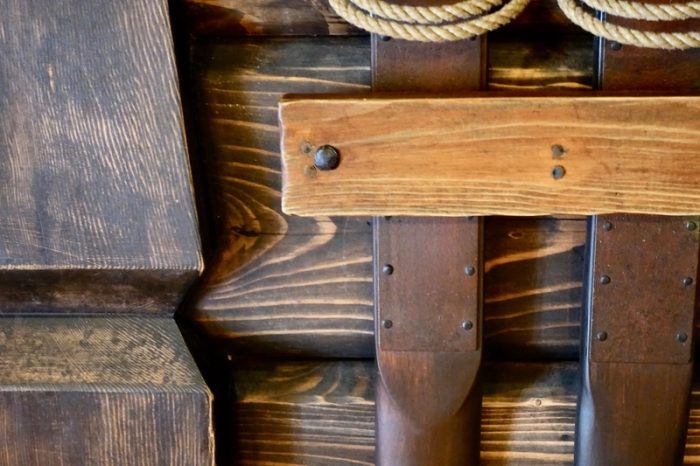 In the fireworks room near the end of "Gran Fiesta Tour Starring The Three Caballeros," study the ceiling for possible Hidden Mickeys in the exploding fireworks. Is Mickey hiding there? (Thanks to Anthony Bartiromo.)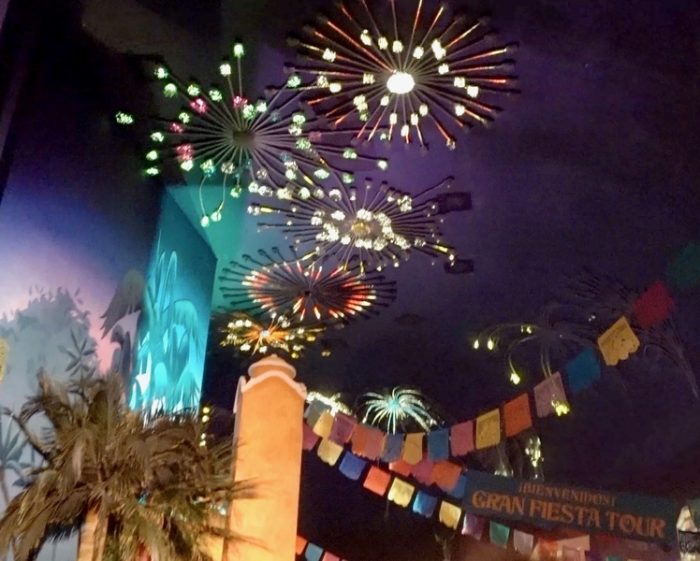 "Spaceship Earth" has many interesting Hidden Images, including bona fide and questionable Hidden Mickeys. What about this possible one in the wall artwork in the family TV room? Anything there?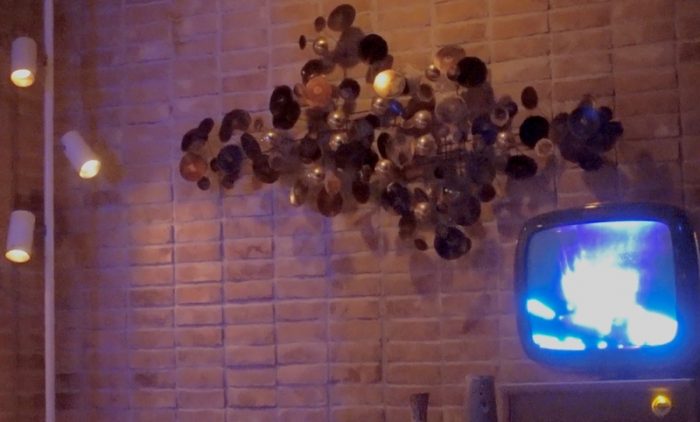 What do you think of these potential Hidden Mickeys? Drop me a line in the comments below. And let me know of any possible hidden images you spy in your travels around the Disney Parks!
Happy 2019!