Let's visit a few Magic Kingdom attractions to study some Hidden Images. Do they qualify as Hidden Mickeys? Many images on Disney property simulate Mickey but are not quite close enough.
You've probably spotted the cookies on a table in Peter Pan's Flight; they appear just after you take off from the loading dock. In past years, the cookies were different sizes and formed a decent classic three-circle Hidden Mickey. Recently, however, the three cookies all appear to be the same size. Is it an acceptable Hidden Mickey? (Thanks to April Beisser.)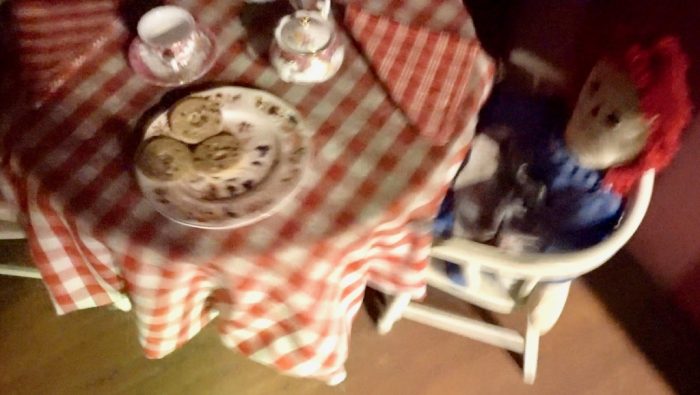 Here's a photo of the upper half of the current classic Hidden Mickey formed by gears on the ground to your right as your train slows near the end of Big Thunder Mountain Railroad. This Hidden Mickey changes and disappears at times. Thank goodness it's back!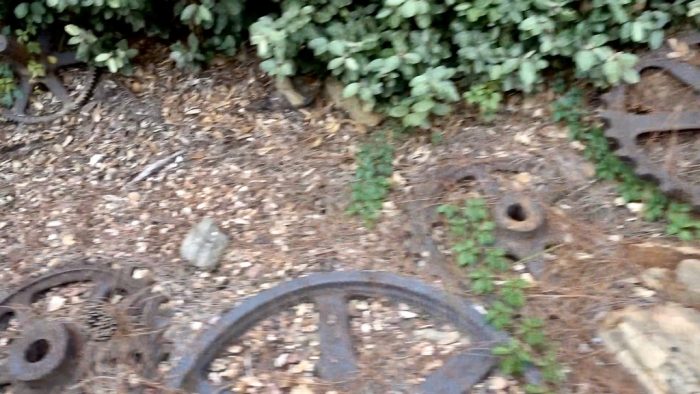 Now, let's line up for Jungle Cruise. Along the queue near the loading area, you'll pass this jar of nuts on a high shelf. Folks at times see a Hidden Mickey in the nuts. Do you?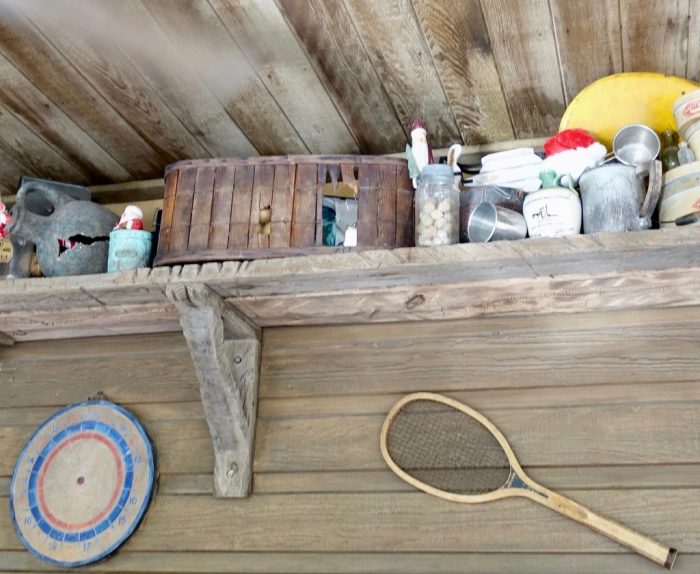 Also, the spider in the temple, to the right of your boat, has spots that suggest a Hidden Mickey. Or do they? (Thanks to Brian A. Leong.)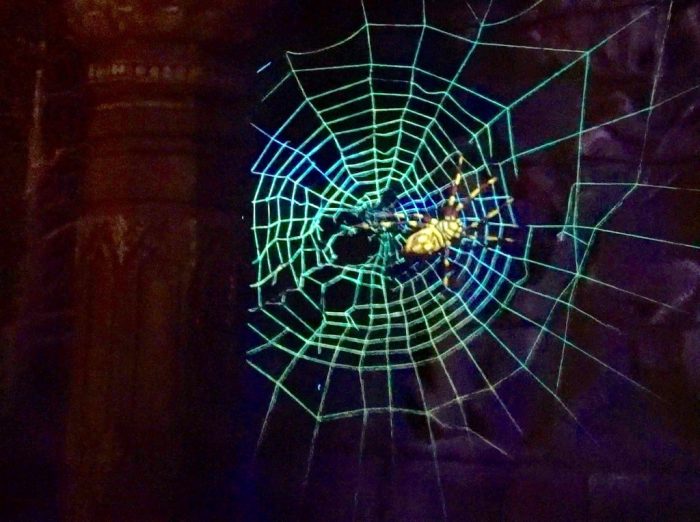 'Happy GNU Year' from Jungle Cruise!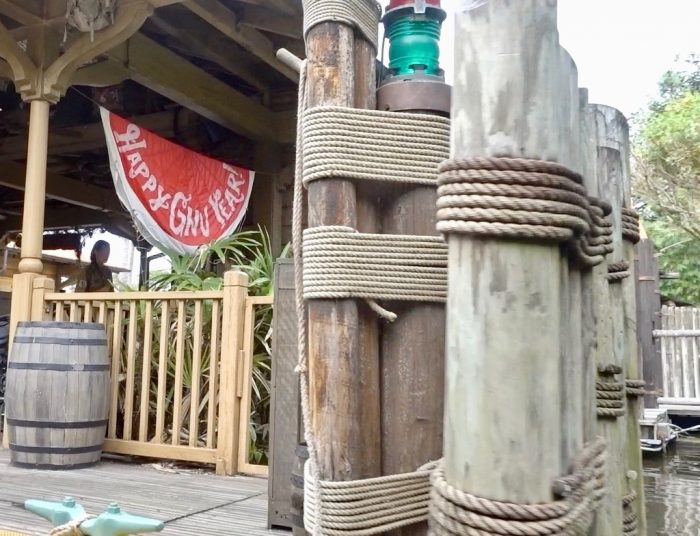 Enjoy the holiday season!
Follow AllEars.Net on social media! We're @allearsnet on Twitter and Instagram!