What do you think about these images from around Disney's Hollywood Studios? Are they close enough to be called Hidden Mickeys?
As you walk along the entrance queue of Toy Story Mania, search for this gray dinosaur on a poster on the wall to your left. It's Trixie from "Toy Story," and three spots near her left upper horn might form a three-circle (classic) Hidden Mickey, tilted to your right. What do you think?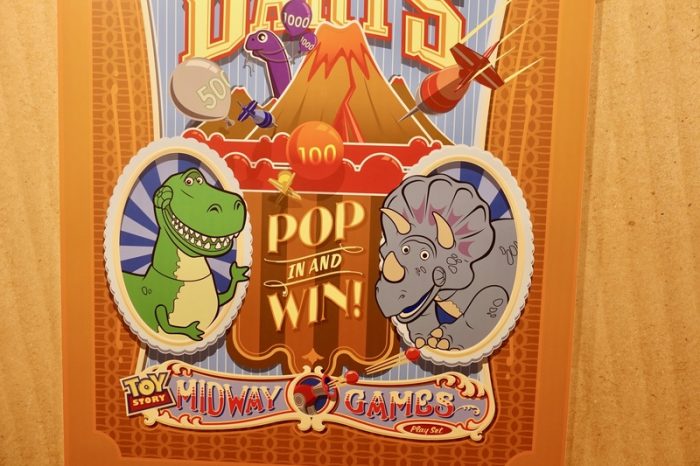 On an opening screen in the Voyage of The Little Mermaid movie, three round foam spots in the water, at the lower middle of the photo, suggest a classic Hidden Mickey, or not?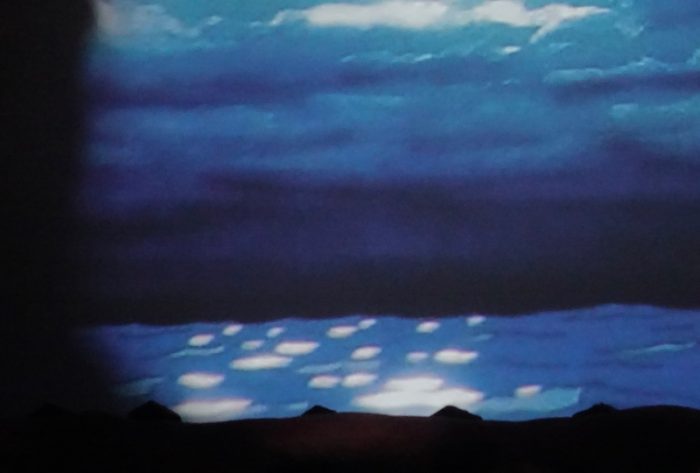 I debate the following image from time to time, and folks continue to write to me about it. I admit; it's close, but is it a bona fide classic Hidden Mickey? I'm referring to the alarm bell, and maybe the shadows to the left of the bell, above the elevator doors in the pre-show video of The Twilight Zone Tower of Terror. (Thanks to azc, and Mike Dittamo.)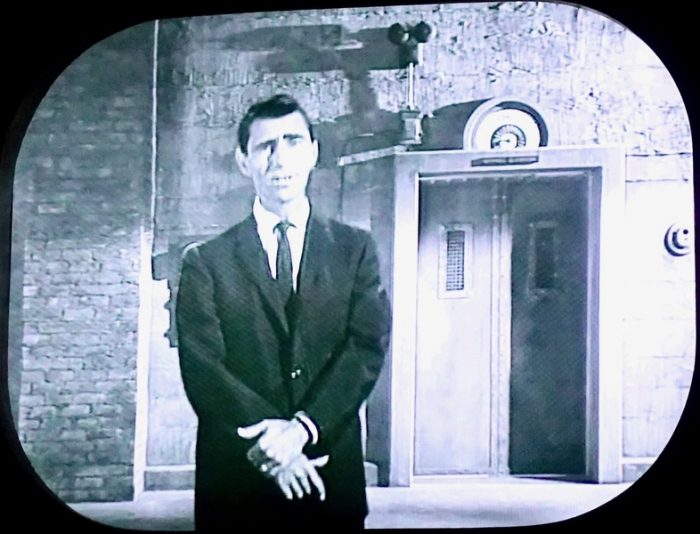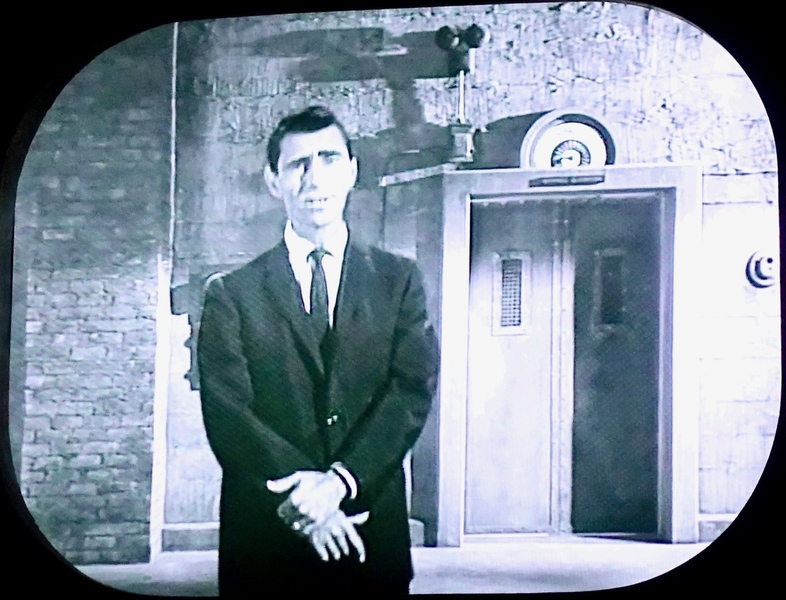 Feel free to let us know what you think of these images below, and be sure to follow AllEars.Net on social media: @allearsnet