We're always on the lookout for Hidden Images, since Disney frequently places new ones. Furthermore, sometimes folks spot images that haven't been noticed before but that've been hiding for who knows how long!
Peruse the following questionable images – I'd like to know what you think.
On Soarin' Around the World at Epcot, several people have seen rocks on the Fiji Island beach that might form a classic Hidden Mickey. I finally was able to capture some rocks on my camera video that might be the ones in question. The rock image, tilted slightly to the left, is at the lower right of the photo. Is this a Hidden Mickey? (Thanks to Jaime Opaleski, Liz, and Steph Del Grande.)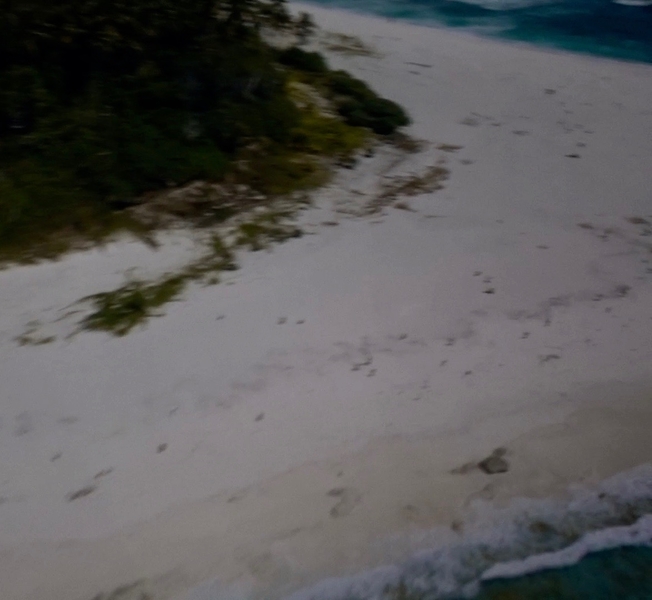 Exhibits from the movie Coco are in display windows bordering the first spacious room just inside the entrance doors of Epcot's Mexico pavilion. A display along the wall to your left, as you enter, contains many colorful flowers. Do three small orange flowers at the lower center of the exhibit (middle of the photo) make Mickey? (Thanks to Cherie Sulko.)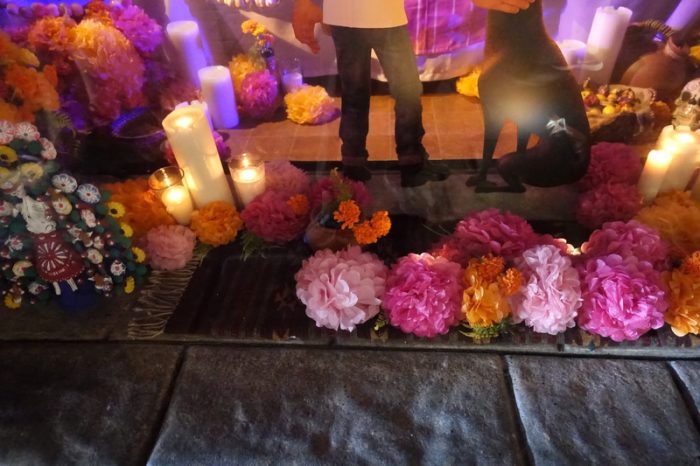 In Disney's Animal Kingdom, stroll along the path away from Festival of the Lion Kingand toward Pandora – The World of Avatar. As you begin to hear the unique music from Pandora, a large rock looms up at the left side of the walkway. Three holes at the upper right of the front of the rock (upper right of the photo) might simulate a classic Mickey, tilted to the left. What do you think? (Thanks to Michael Scibetta.)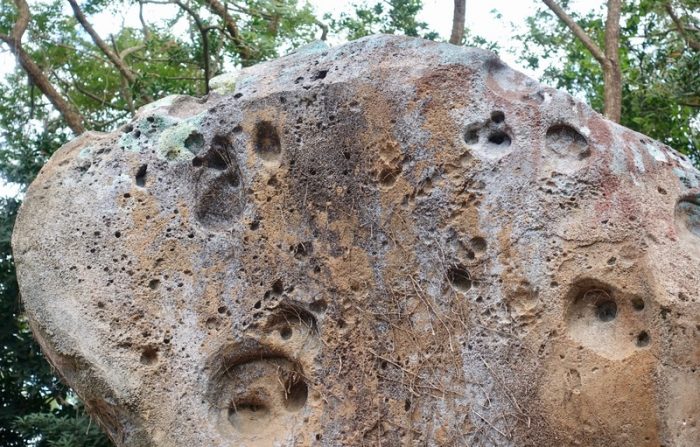 In Disney's Hollywood Studios, four stamps in the cement sidewalks near the curbs – at the beginning and end, and on each side, of Sunset Boulevard – have words that include "Mortimer" and "1928," referencing Mickey's first (and soon discarded) name and the year of his "birth." These stamps are fading with time! This photo shows me next to the stamp near the walkway to Rock 'n' Roller Coaster Starring Aerosmith.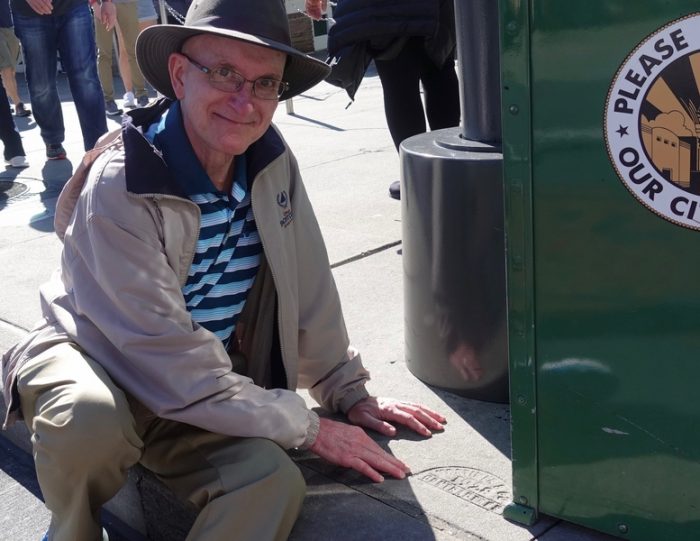 Let us know what you think of these possible Hidden Mickeys in the comments below!
Be sure to follow AllEars.net on Social Media: @allearsnet on Twitter and Instagram!