This was Challenge #52:


And here's the answer: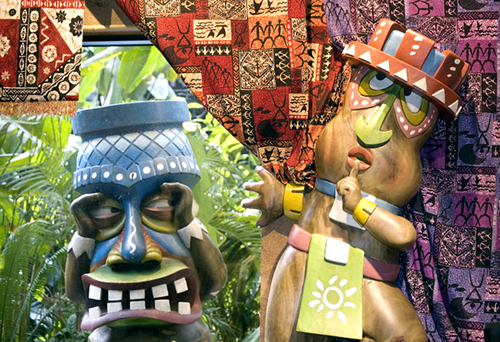 Copyright © 2006 Barrie Brewer, Nikon D50, 18-200VR, 1/6s shutter, f4
This mischievous tiki can be found at the Polynesian Resort. He stands outside the window peering in at his mate who is behind the register in BouTiki. BouTiki is the resort's largest gift shop, located on the first floor of the Great Ceremonial House.
Amy Young was the first to send in the correct answer this week! Congratulations to Amy and all the readers who got the answer right: Deb Ragno, Sharon Dale, Debbie Hudson, Joey Price, Cameron Love, Sara Lewis, Denise, Hillary W, Joy Johnston, Alicia Henderson, Chris Bertelmann, Tim Rachuba, Jennie Connelly, Melea Broekers, Paul Ignudo, Jr., Laura Pranaitis, Gaylin Chev, Derek Carty, Jennifer Horst, Sarah Haas, Sunny Skyes, Jamie Poynton, Jenny Anderson, Heather Coursen, Jeremy Reichelt, Mary Dannahey, Hope Schiemer, Linda Mac, Chris Freeman, James Boyd and Kim Steiner. Each of you were entered in the September winners' drawing.
_______________________________________________________________________
Challenge #53: Where in the world is this?
Do you know? Do you have a guess? Send in your answer, before the end of the day on Thursday, September 18, by clicking HERE!
_______________________________________________________________________
Everyone who sends in a correct answer to a Where in the World Challenge this month will be entered in a drawing at the end of the month for some special AllEars® goodies and a cool Disney book!