If you read my December 25, 2007 blog, you know that my holiday gift to you is that each month I will post a photo calendar page that you can print out and use at home or work during 2008.
The adorable Winnie the Pooh will be your companion for the month of November! I took this photo of Pooh as he rode on his float in the Disney Dreams Come True Parade at the Magic Kingdom.
You will need to have Adobe Reader on your computer to download the calendar(s). Just click on the photo to download the calendar you want.
This one prints out at 8.5″ x 11″. It's handy if you need a calendar that you can write on.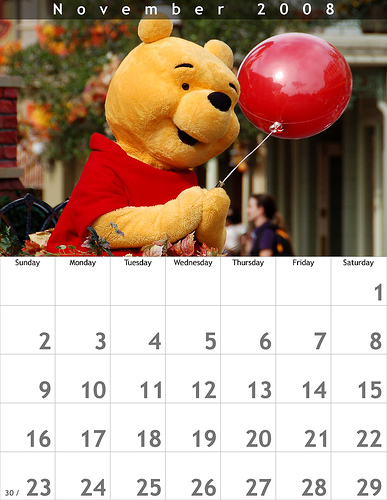 This one prints out at 4.75″ x 4.75″, the perfect size for a CD Jewel Case frame.