You may not regularly associate peanut butter milkshakes with the Caribbean…but it may be time to change that!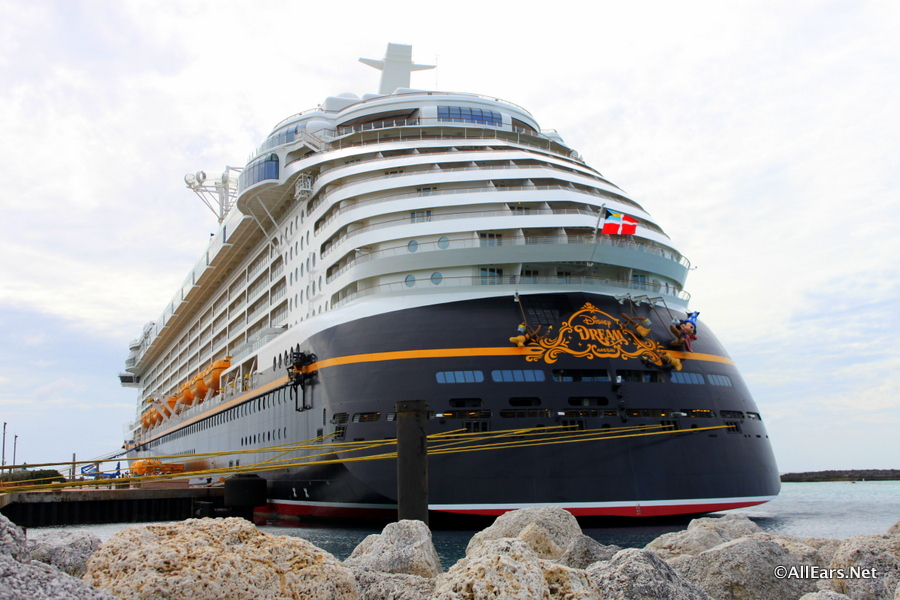 Vanellope's on the Disney Dream cruise ship is basically sugar heaven.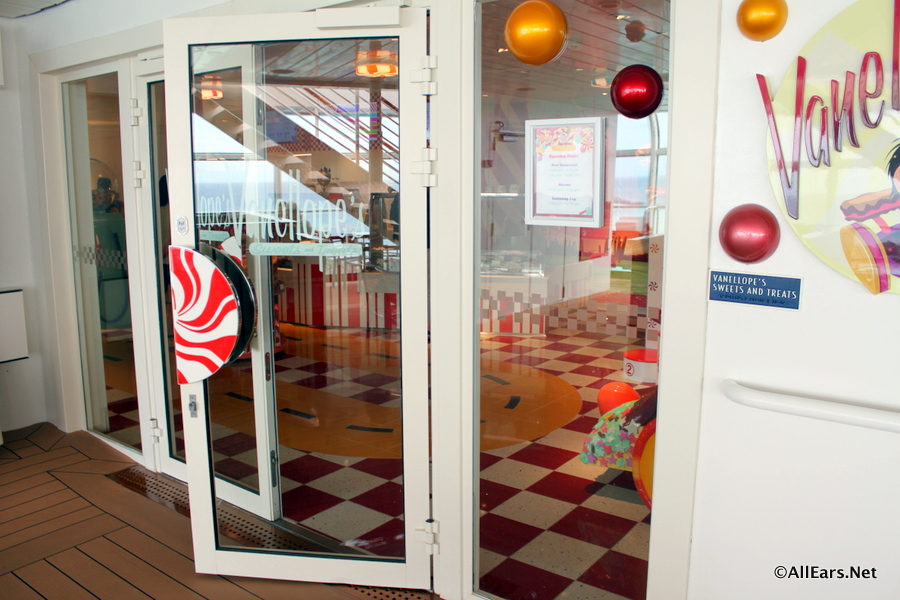 Cupcakes, fudge, cookies, candy, caramel apples, ice cream sundaes, and more are the specialties here…and those with a sweet tooth should plan on spending a considerable amount of time in here making their decisions!
And pretty much any decision is good. But there's a hidden gem here that you may not spot immediately.
Introducing the Peanut Butter Tower.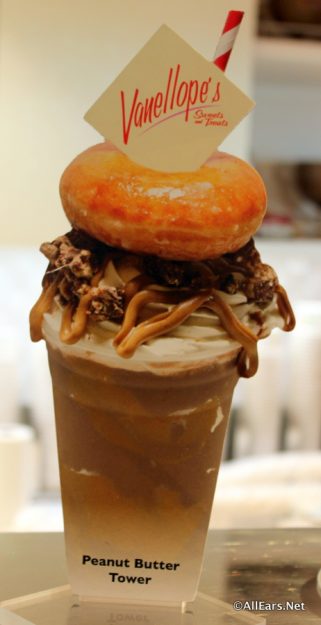 Yes, friends. That IS a donut on top of a mound of whipped cream, peanut butter, and more.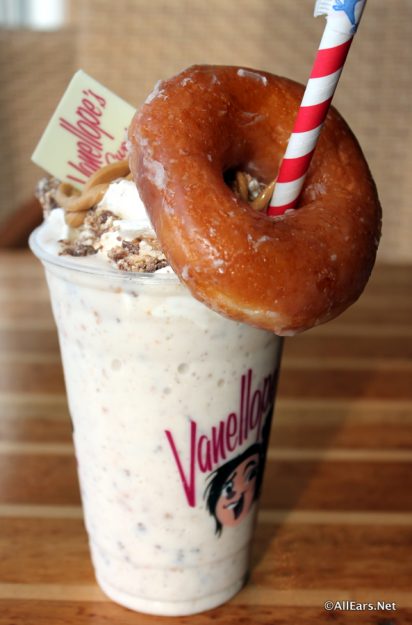 Over-the-top milkshakes are still a thing, folks, and the Disney Dream has you covered! But I do recommend sharing this one…it's HUGE!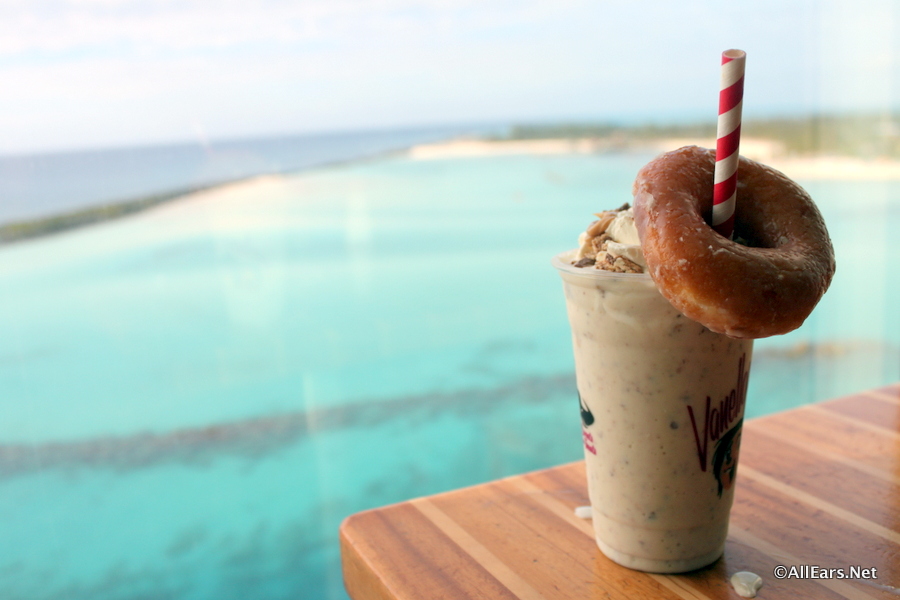 Want to know more about cruising on Disney Cruise Line? Head on over to our Disney Cruise Line section for answers to your FAQs!