When Walt Disney World reopened in July of 2020, pre-shows were not available due to distancing concerns. Now they're back up and running, and  we are thrilled! Whether they're spooky, informative, or slightly cheesy, pre-shows definitely add to the immersive feeling of many attractions.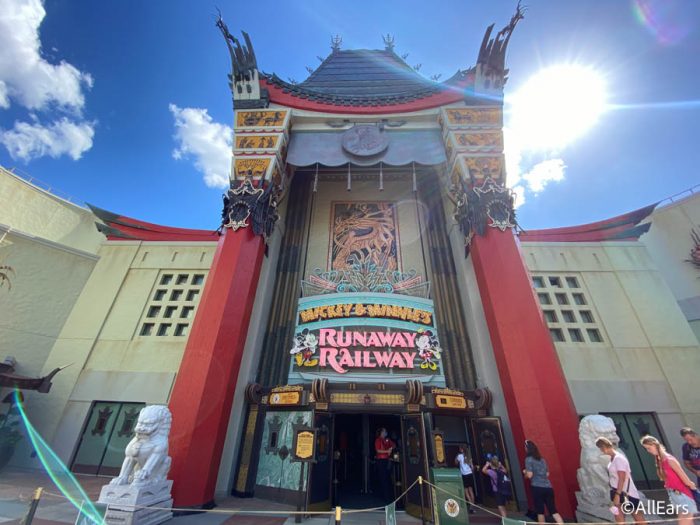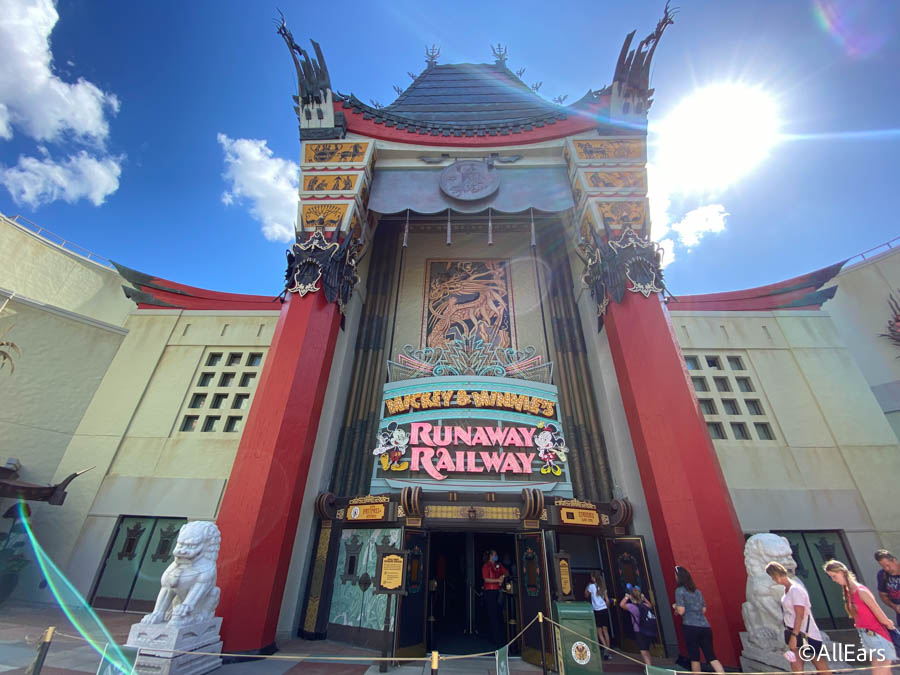 While we love all the pre-shows, some are better than others.
We're sharing our favorites — here are all of the best pre-shows at Walt Disney World!
The Twilight Zone Tower of Terror
A Hollywood classic (literally!), this pre-show totally adds to the creepiness the ride is going for before you board those scary service elevators. It's awesome to see the original TV show being utilized, and we even get to see clips of the original host, Rod Serling!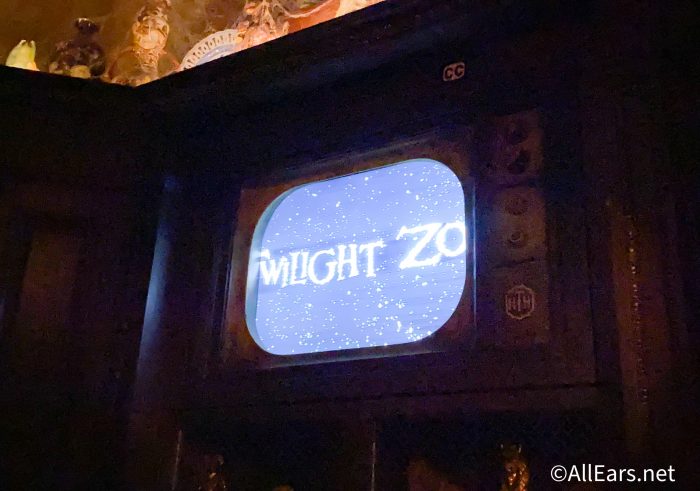 If you're a fan of the Twilight Zone, be on the lookout for hidden Easter eggs around the pre-show room. The show is great storytelling, too; it's the perfect set up to move the narrative along on the ride and explain why you're walking into the boiler room next.
The Haunted Mansion
This is probably the best, or at least the most iconic, pre-show in all of Disney World (or maybe the entire world? Okay, that's a stretch😉). It completely immerses you in the experience of being inside the mansion!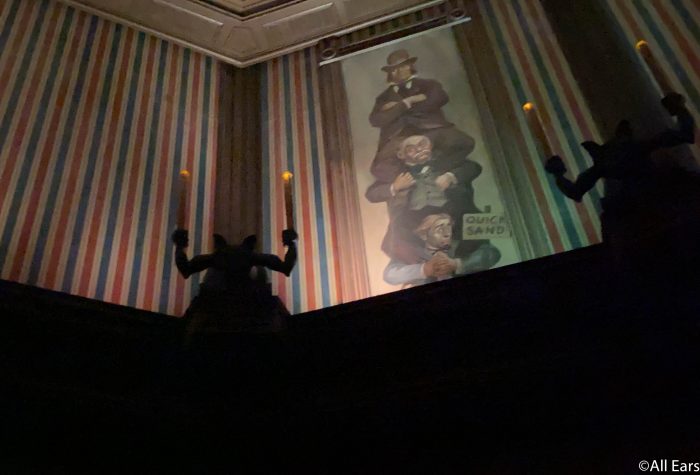 The pre-show is also actually scary because you really can't see anything for part of the show due to the darkness, and there are no windows and no doors in the chamber. We love getting to meet our ghost host.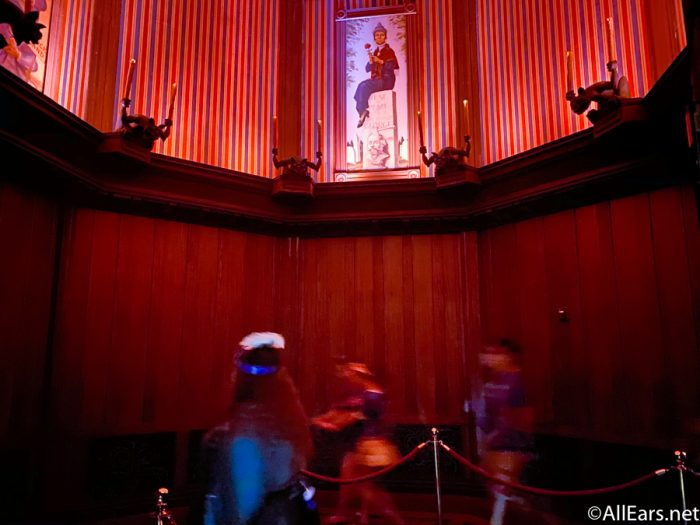 The illusion with the stretching room will never get old. It's so iconic, that there's merch themed just to the pre-show characters. Not many other pre-shows can say that!
Dinosaur
Hellllooo there! Next on our list is Dinosaur, the slightly terrifying ride with a super mellow pre-show! Dr. Seeker is the best with his dino hand puppet.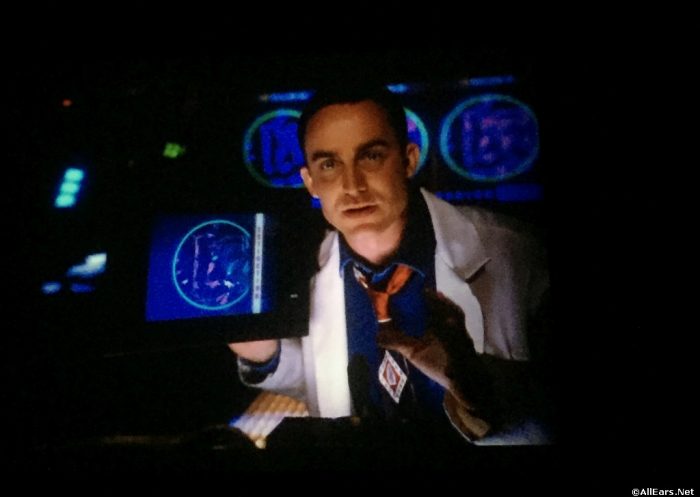 This pre-show is a great blend of giving info about ride safety while still being entertaining. The "trust me, what could go wrong?" line from Dr. Seeker are the famous last words letting you know something is most definitely about to go wrong! The show may be a bit dated, but we find it charming.
Rise of the Resistance
How could this one NOT make the list? Rise of the Resistance is an incredibly innovative ride, and that starts in the pre-show. We get to see BB-8, the cutest little droid in the galaxy, who looks like it rolled right out of the movies!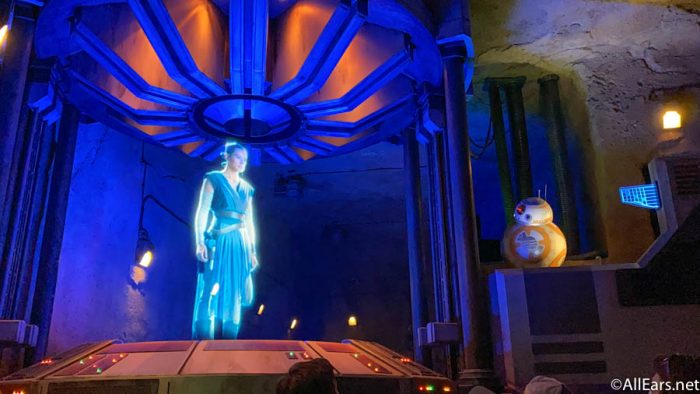 Holographic Rey is also super cool. Seeing her makes you feel like you actually are in the Star Wars universe. Also, a Poe appearance is always welcome! This pre-show is the perfect transition from the queue to the ride experience.
Millennium Falcon: Smugglers Run
That's right, both Star Wars: Galaxy's Edge attractions have incredible pre-shows! We meet Hondo Ohnaka before boarding the Millennium Falcon, and he's one of the best animatronics in the parks. It really looks like it could be a person in a costume.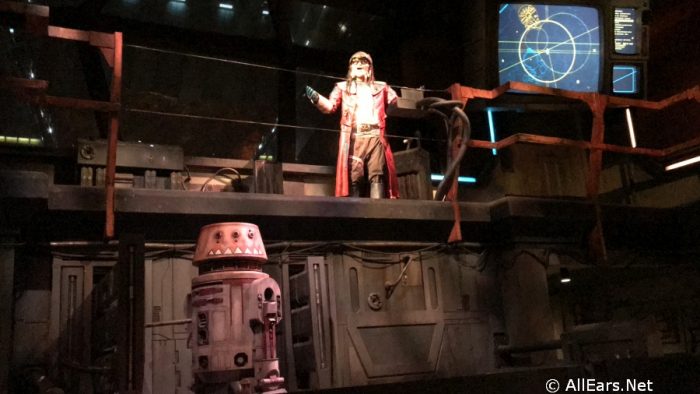 And it's nice to meet the guy we're smuggling goods for so we can hear him explain what needs to be done on our mission. We also meet a droid we've never met before, and we get to see Chewbacca, our favorite Wookie friend! The ships flying around in the background also make the ride feel more realistic.
Rock 'n' Roller Coaster starring Aerosmith
This pre-show will have you livin' on the edge! We actually get to see the legendary rock band Aerosmith in Disney World, does it get any cooler?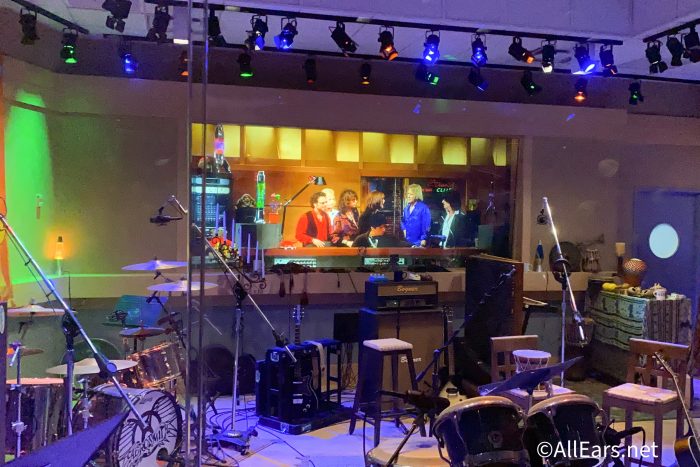 Being inside of a recording studio with real instruments is a great touch, and the band makes us feel like we're part of the show by giving us backstage passes. This pre-show gets you amped up to take your super stretch limo to the concert.
Mickey & Minnie's Runaway Railway
You might not expect much from this ride that's mild enough for all ages, but you would be wrong! The screen explodes (really!) creating an entrance to the ride, so you actually feel like you're inside a cartoon.
It's such a creative pre-show experience from an unassuming ride, and you get to watch a cute cartoon with a song!
Muppet Vision 3D
This one is severely underrated, but it shouldn't be. The details around the pre-show room are perfect for Muppets fans, and we get to see so many different Muppets while we wait to go into the attraction!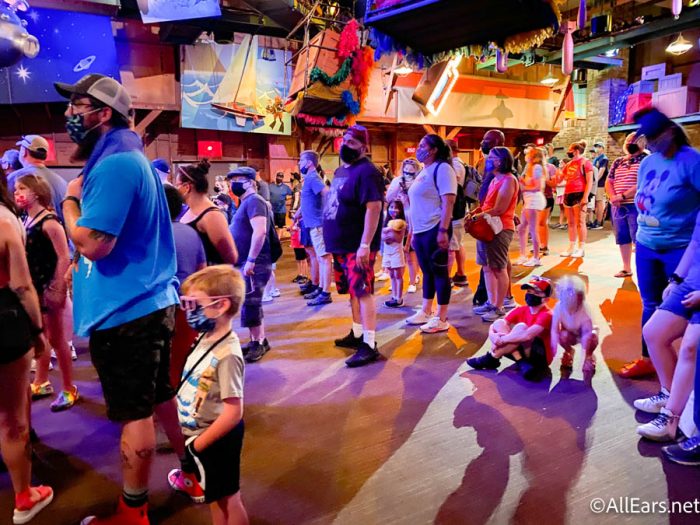 The Muppets traveling between TV screens is quite creative and keeps you interested. The pre-show is pretty long, but we're hanging out with Muppets, so we're not complaining! Plus, we get to see Rizzo the Rat dressed up like Mickey Mouse, which is simply adorable.
Monsters, Inc,. Laugh Floor
This pre-show may be the most interactive on the list. You get to actively participate by texting in jokes for them to use in the show. And the gag reel showing the compilation of Mike Wazowski's mishaps is also hilarious.
We get a Monsters University tie-in, which is great for super fans. Showing the audience members on screen with captions is like making memes in real time. This makes every single show unique and creates some super funny moments!
Enchanted Tales with Belle
You may not have even known about this pre-show, so allow us to tell you why it's amazing. The mirror on the wall turns into a DOOR! It seriously looks like it happens by magic, and we still don't know how Disney did it, but it's sure to stun kids and adults alike.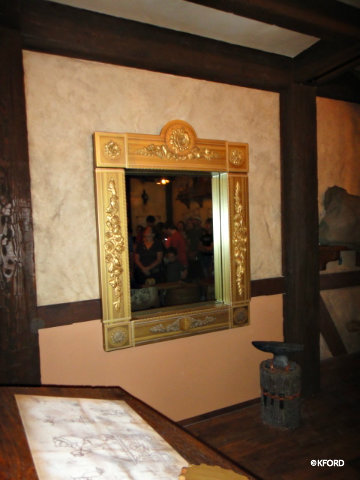 There are also fun Beauty and the Beast details everywhere for you to spot. And the Wardrobe animatronic really looks like a cartoon come to life!
Those are all of the best pre-shows in Disney World! Do you agree with our list, or do you think there's a missing attraction deserves a spot? Tell us your own list in the comments! And as always, stay tuned to All Ears for all the latest Disney World news and updates.
Which pre-show is your absolute favorite? Let us know in the comments!
Join the AllEars.net Newsletter to stay on top of ALL the breaking Disney News! You'll also get access to AllEars tips, reviews, trivia, and MORE! Click here to Subscribe!