First trip to Walt Disney World? We can make some good guesses about how you're feeling: it's exciting, of course, but we also know it can be a bit nerve-wracking. After all, there's so much to do and only so much time to pack it all in.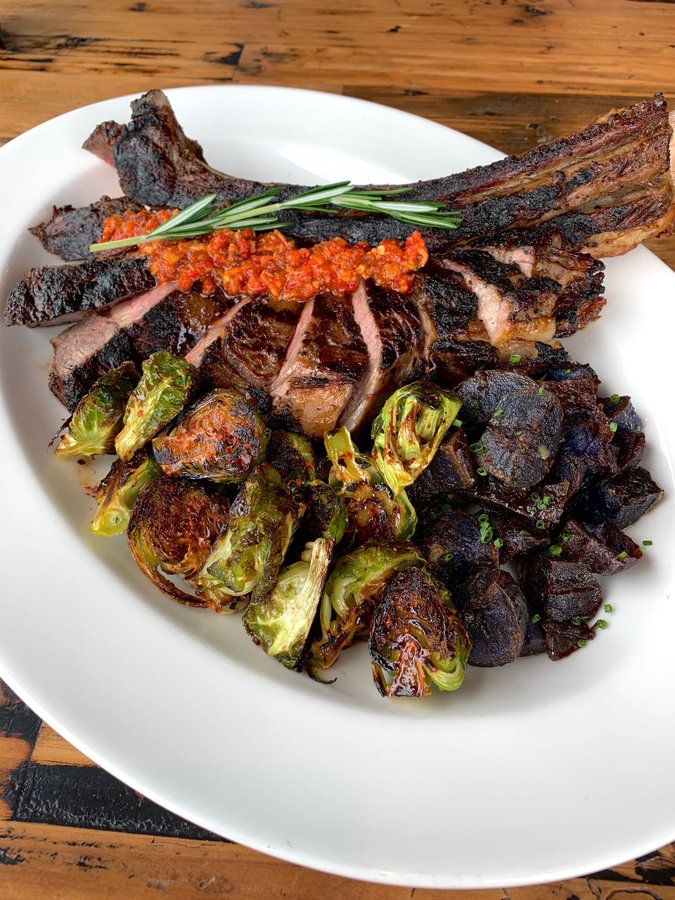 If you're trying to set your plan for dining on your first Walt Disney World trip, we've got you covered.
Here's our list of both Quick Service and Table Service restaurants that picky and adventurous eaters alike can enjoy.

EPCOT
Garden Grill Restaurant
This has been a fan-favorite (and our personal EPCOT favorite) for quite a while.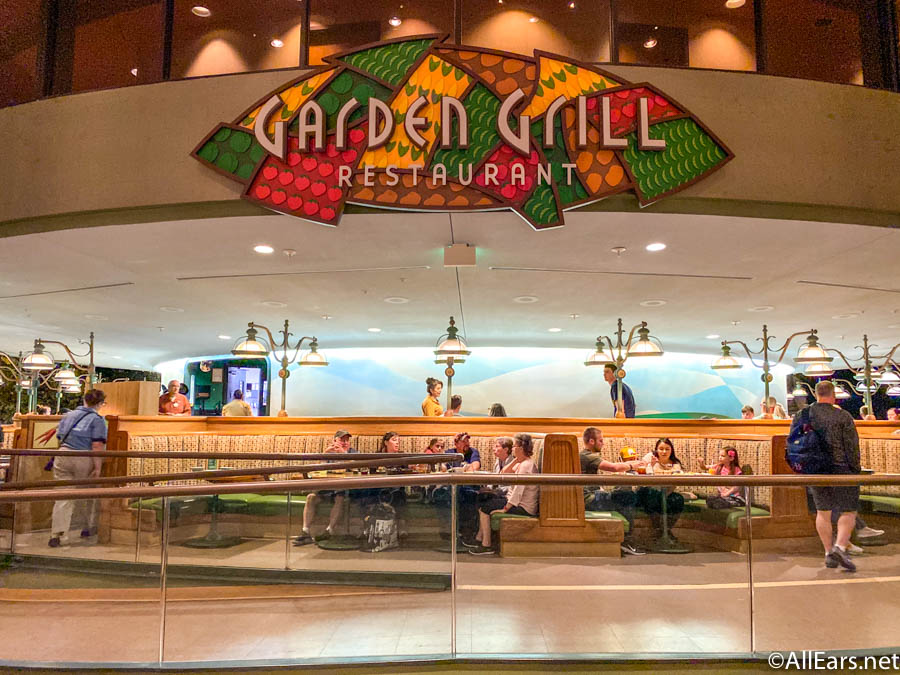 Garden Grill Restaurant is a character dining experience located in EPCOT's Future World (more specifically, in The Land pavilion building). Characters you  meet during the course of your meal include: Chip 'n' Dale, Pluto, and Farmer Mickey.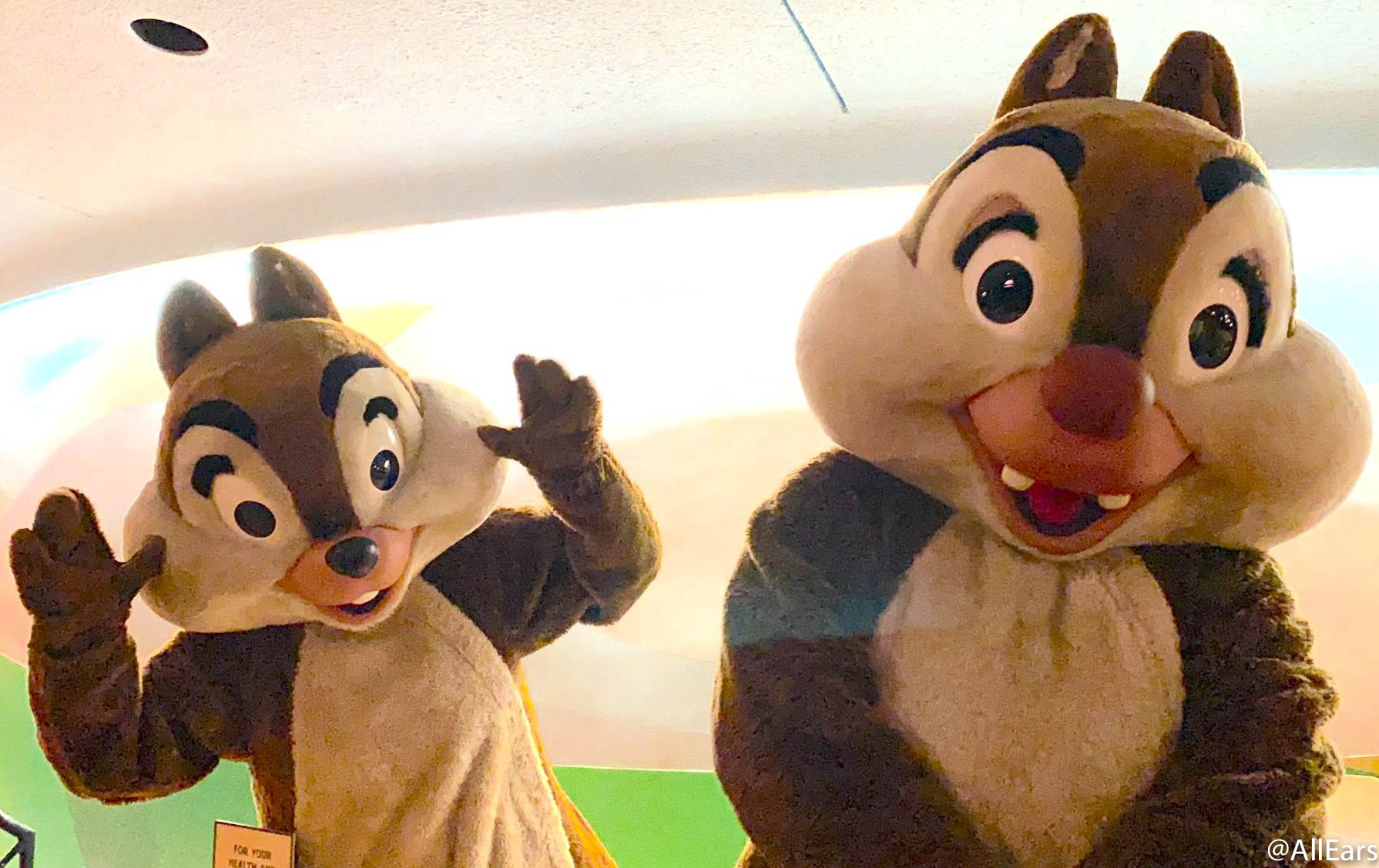 The cool thing about this restaurant?  It rotates directly above Living With The Land — meaning you get to see the ride from a different perspective when you dine here!
This Table Service restaurant is "family-style," meaning the food being served is shareable with your entire party. There's no pressure to pick something off the menu; lunch and dinner automatically serves up Chip 'n' Dale's Harvest Feast, which is priced at $55 for adults and $36 for kids ages 3-9.
This is an all-you-care-to-enjoy dining experience — so if you're starving after walking around the parks all day, you can definitely get your money's worth here.
We've also been big fans of their breakfast options in the past, but the Garden Grill has suspended this dining experience for the time being.
Sunshine Seasons
We're picking another option in The Land pavilion, and this one is Quick Service for when you don't want to spend time at a Table Service meal! Sunshine Seasons caters to a variety of different tastes and has plenty of seating, so you don't have to worry about not having a place to sit after ordering.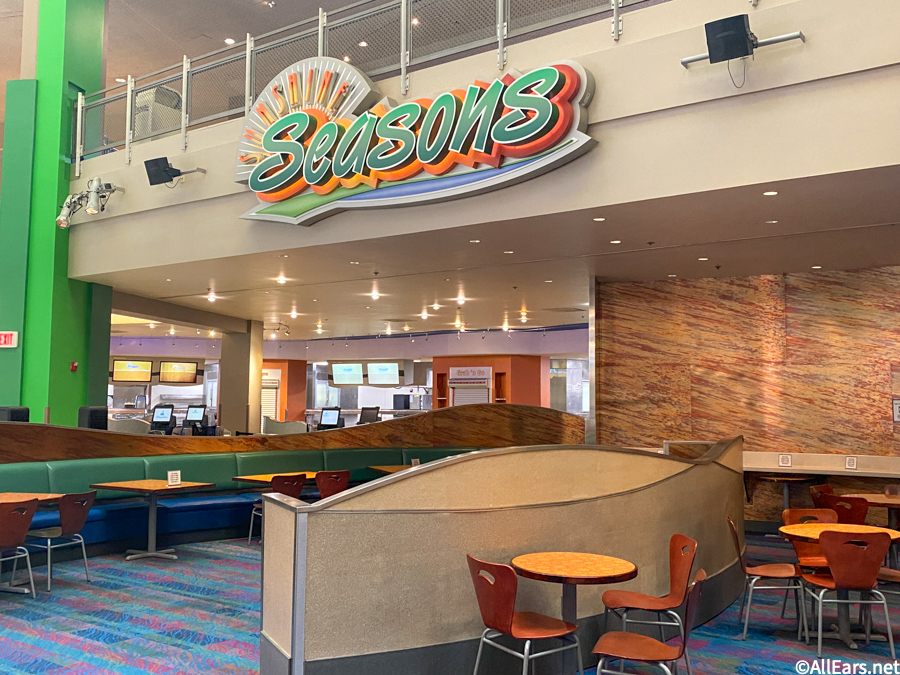 Variety is really the name of the game here. If someone in your party wants a sandwich, there's a line for that. If someone wants something more Asian-inspired, there's a line for that, too. Or maybe someone just wants a quick sweet treat to hold them over for the time being. Sunshine Seasons has you covered.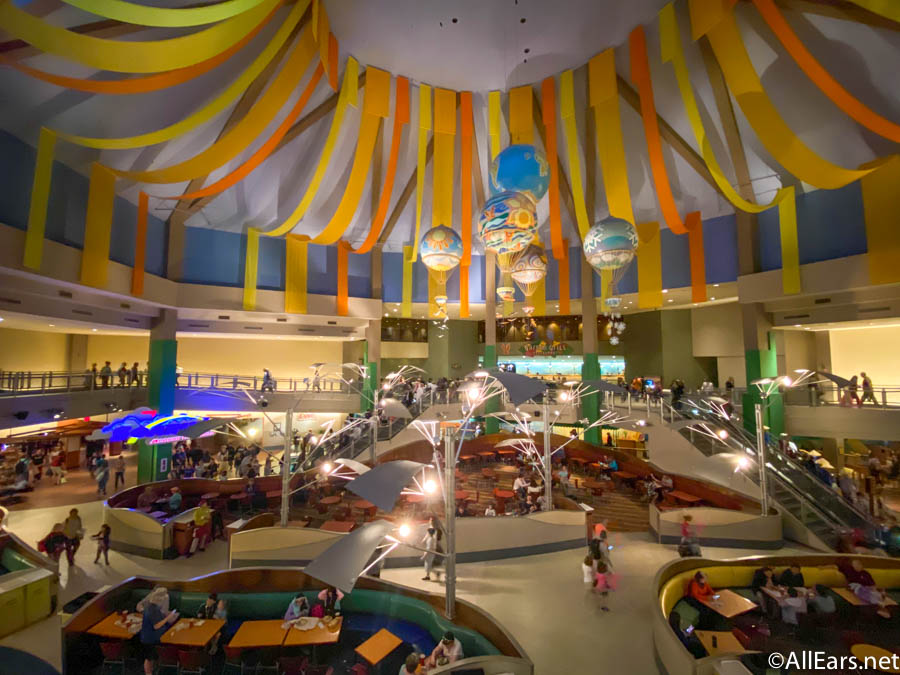 We really *really* enjoy the dessert options here, and love finding little seasonal hidden gems pop up in the display case from time-to-time.
**BONUS**
If you're going to EPCOT for the first time, try tasting your way around the World Showcase — especially if you're going during one of the festivals. It's not every day you get to taste-test cuisines from across the globe!
Disney's Animal Kingdom
Yak And Yeti
Yak and Yeti is a great Asian-inspired option for those who are looking for a nice sit-down meal and want slightly-cheaper options than what Tiffins (the Park's Signature dining option) has to offer.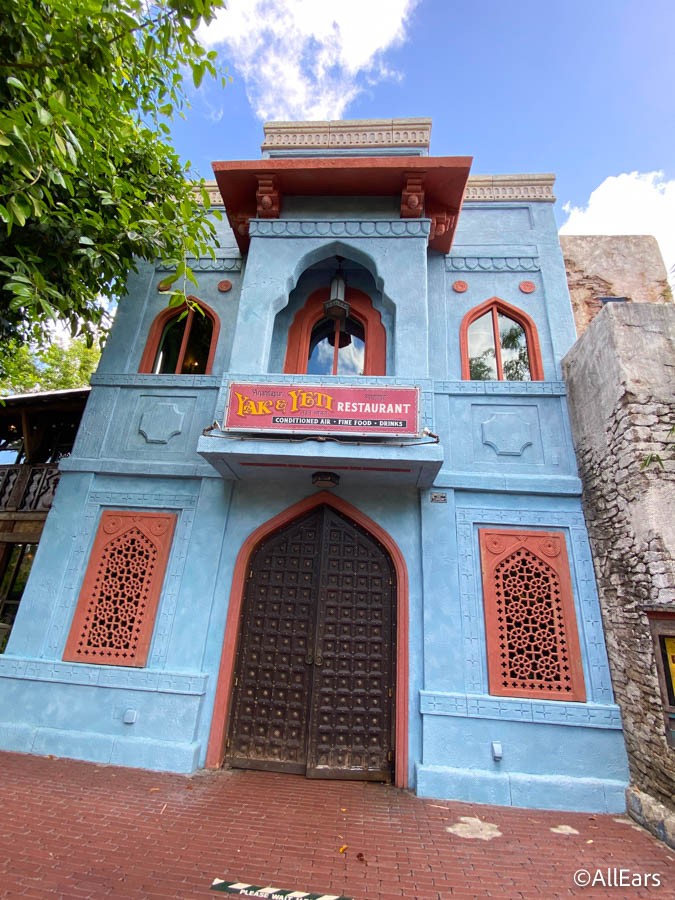 First off, the décor around Yak and Yeti is pleasing to the eye; the ornate fixtures and furniture are aplenty, whether you're seated at the bar or on the first or second floor.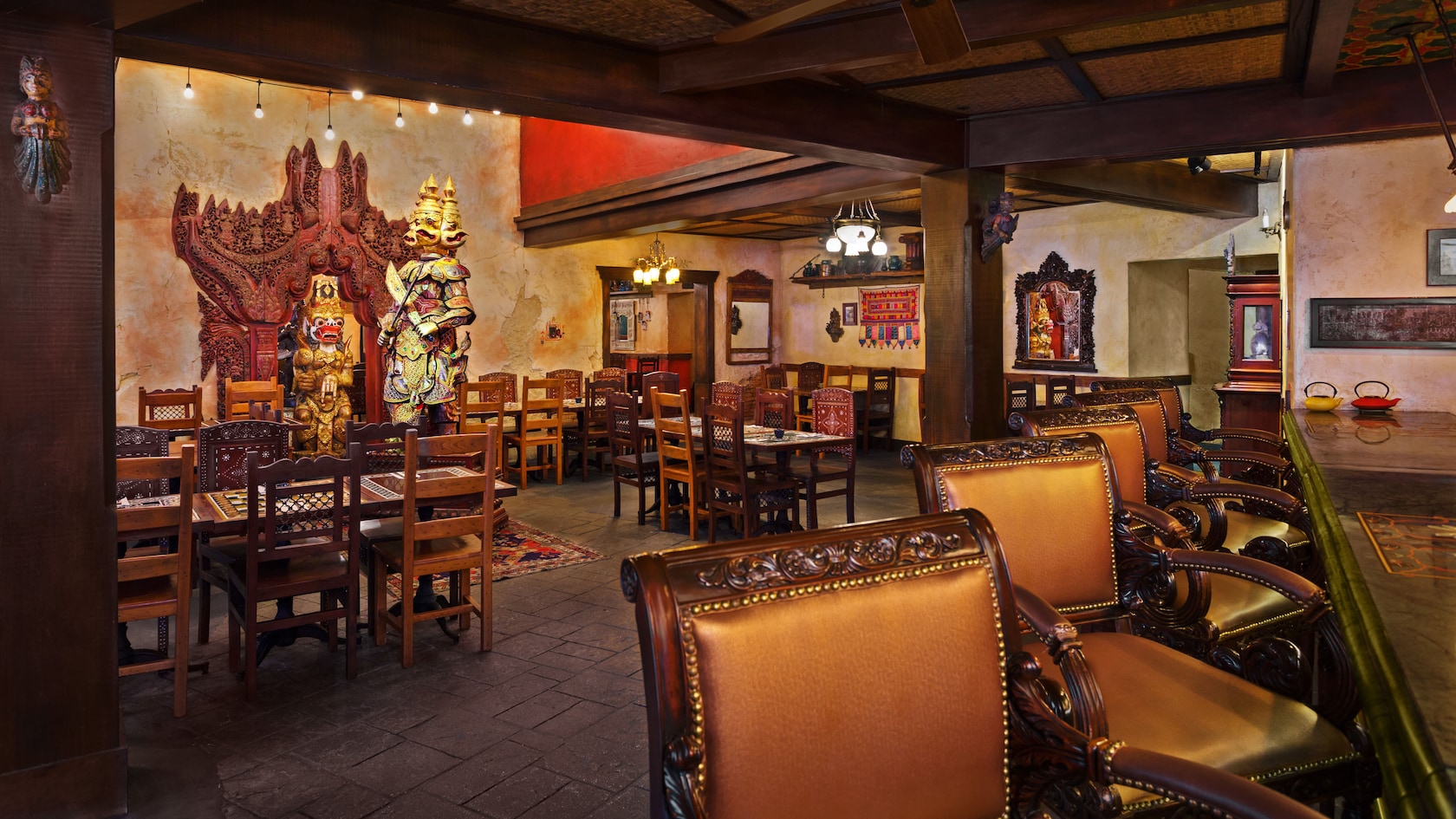 Secondly, the food we've had here generally leaves us satisfied without completely breaking our budgets. If you're looking for something that's decidedly not typical theme park food, Yak & Yeti is a good way to check that box.
Satu'li Canteen
Pandora — The World of AVATAR over in Disney's Animal Kingdom has an otherworldly Quick Service location that first time guests (and more adventurous eaters) will love.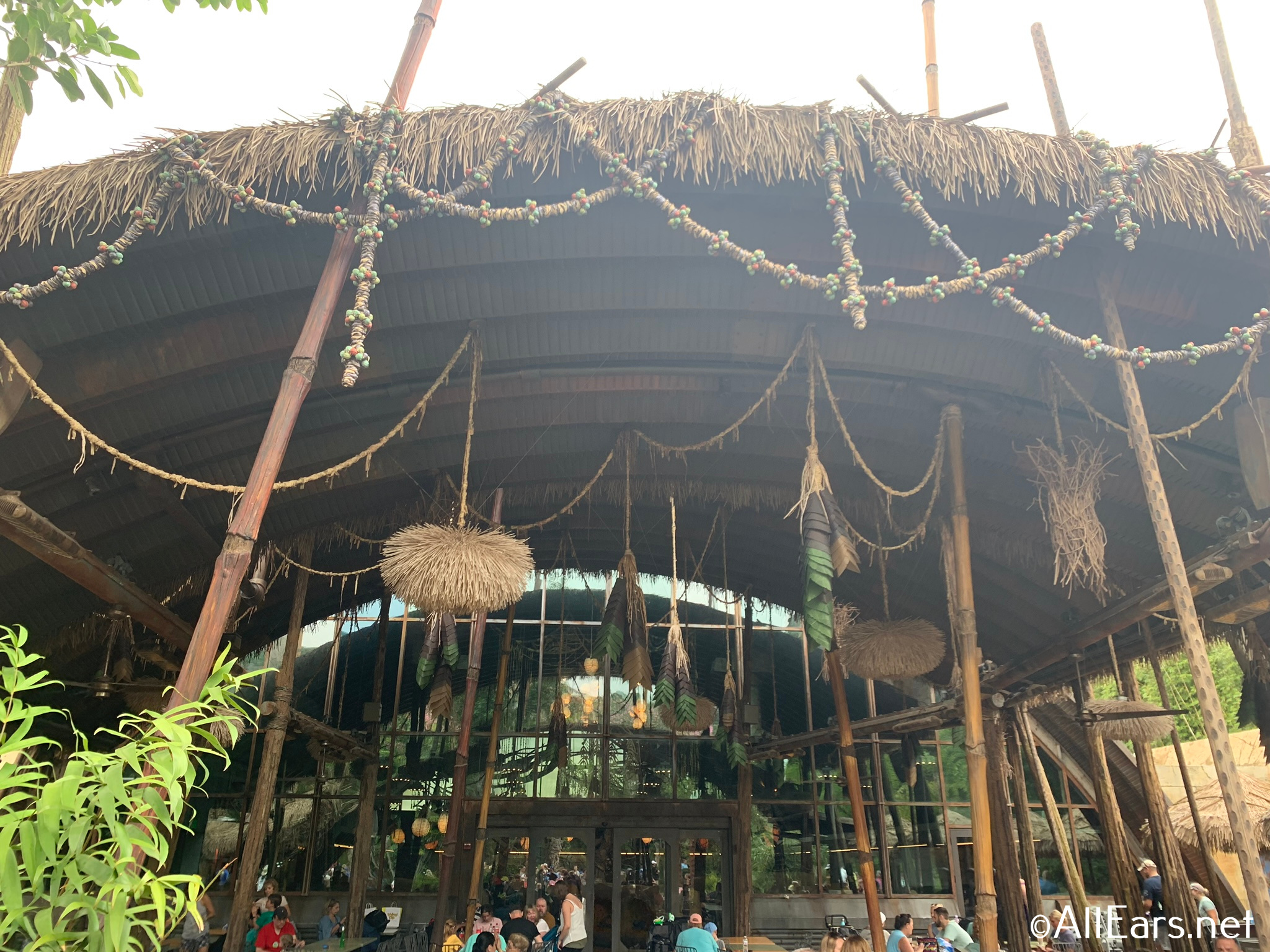 Satu'li Canteen's Quick Service is designed as a repurposed dining hall by ACE (Alpha Centauri Expeditions), highlighting the artistic stylings of the Pandora community through its exotic décor and Na'vi-inspired cuisines.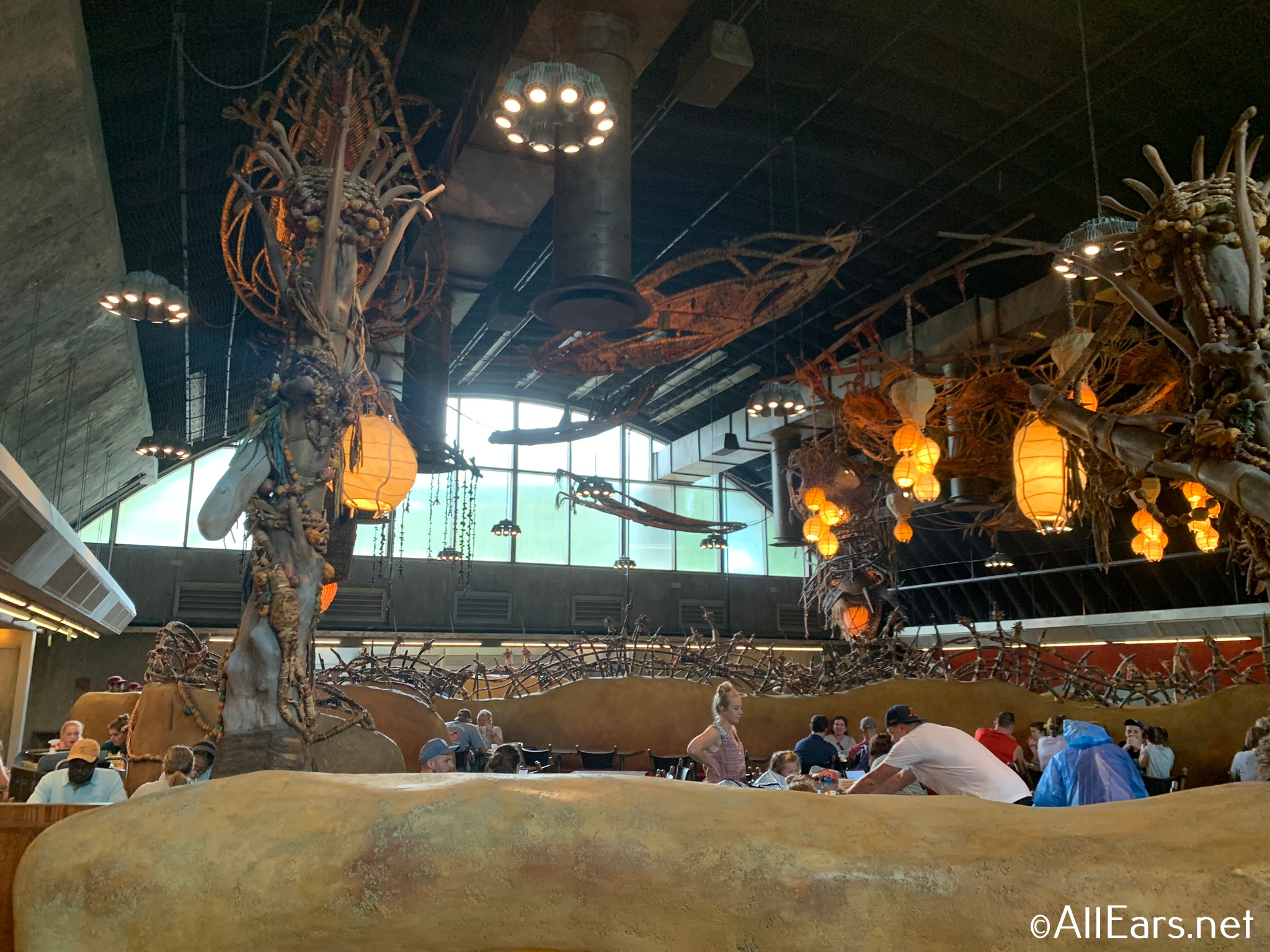 If you're a fan of create-your-own options, Satu'li's got you covered with its fun-and-flavorful combination bowls. Choose your base, your protein, and your sauce to create a filling and relatively healthy meal that's just right for you.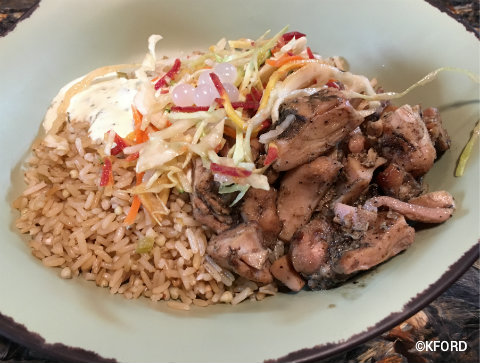 No matter which bowl you decide on, it's going to be topped off with a fresh vegetable slaw and those popping boba balls you usually see in fruity drinks. These add a fun burst of sweetness to the already-unique flavors you're getting with each bite.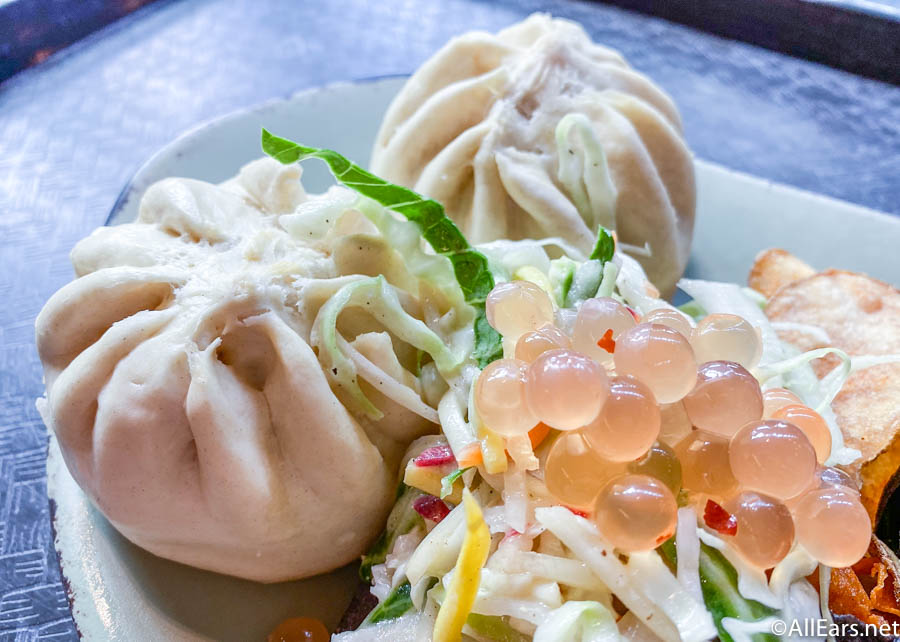 The bowls are fairly well priced, especially compared to other food items on Disney property. The Chopped-Wood Grilled Chicken Bowl is $12.49, giving you enough wiggle room to splurge on one of Satu'li's tasty dome cakes.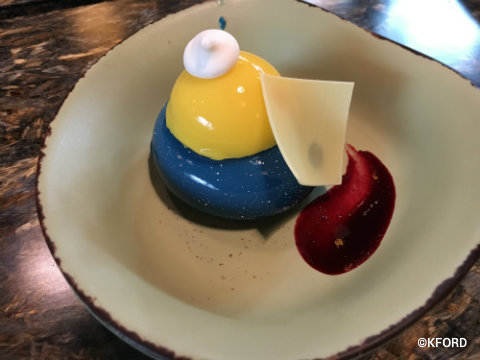 If first time guests are looking for food that's different than what's offered to them back home, this is a solid, affordable choice.
Hollywood Studios
Sci-Fi Dine-In Theater Restaurant
Admittedly, this is a controversially one. The food at the Sci-Fi Dine-In Theater, located in Disney's Hollywood Studios on Commissary Lane, isn't mind-blowing — but the drive-in movie atmosphere creates a one-of-a-kind dining experience that new guests will want to check out.
Sci-Fi Dine-In doesn't just have little embellishments here-and-there to celebrate the magic of retro drive-in theaters — the entire restaurant has been transformed into one.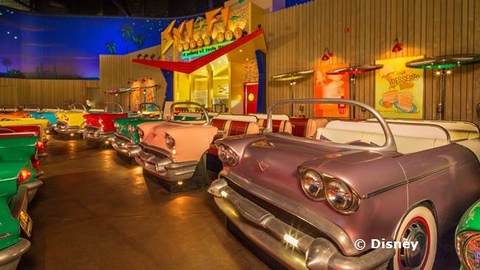 The lighting is dim and imitates a night-time setting, while all the tables (except a few picnic tables in the back) are convertible car-shaped. The movie screen at the front of the restaurant plays snippets of black-and-white movies, vintage cartoons, snack advertisements, and old movie trailers.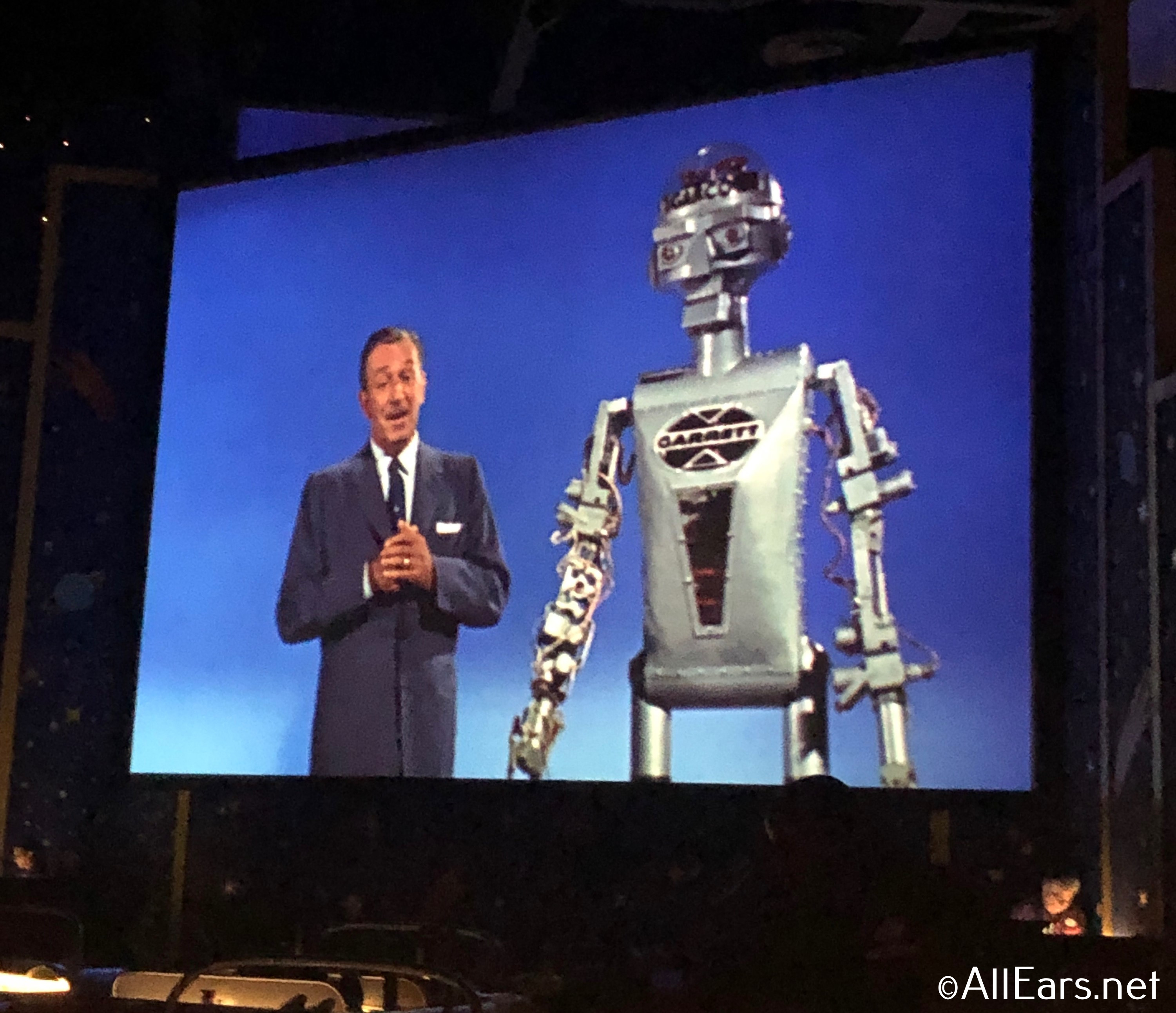 And even if the menu does features pretty standard American-cuisine options, it's a Table Service restaurant that'll be easier to satisfy picky eaters. The burgers aren't too shabby (and are even better when paired with a side of onion rings and a milkshake). But Sci-Fi is all about the atmosphere, which is fun and immersive for a first-time visitor.
Backlot Express
This Quick Service restaurant is a hidden gem that new guests could potentially overlook. Backlot Express — located in the Echo Lake portion of Hollywood Studios — initially has a very unassuming, warehouse-like appearance.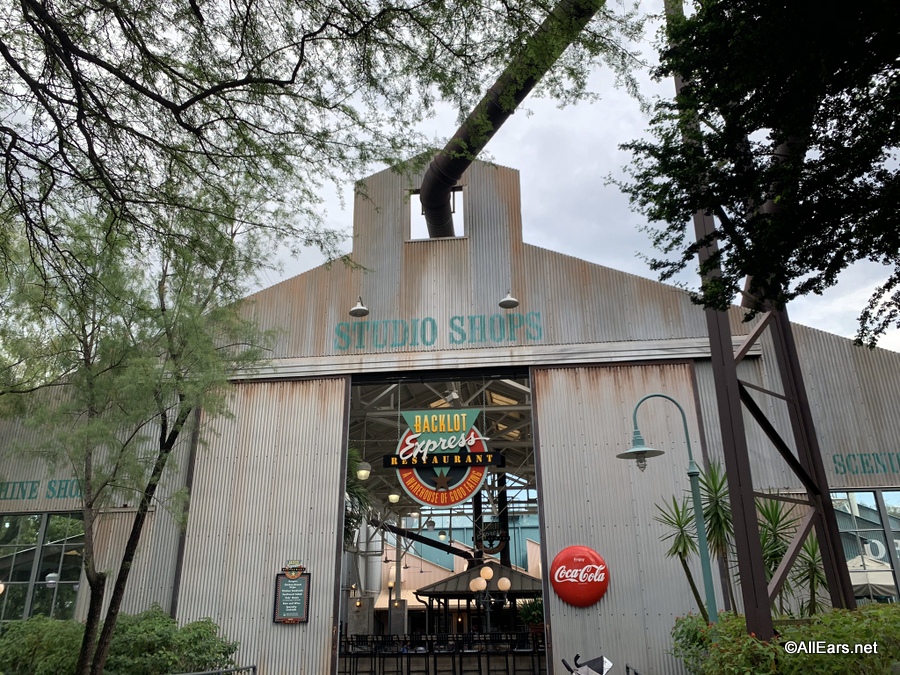 However, there's a lot of theming and a decent variety of menu options here. If you take a minute to look around inside the building, you'll notice all the little details that help tell this restaurant's story.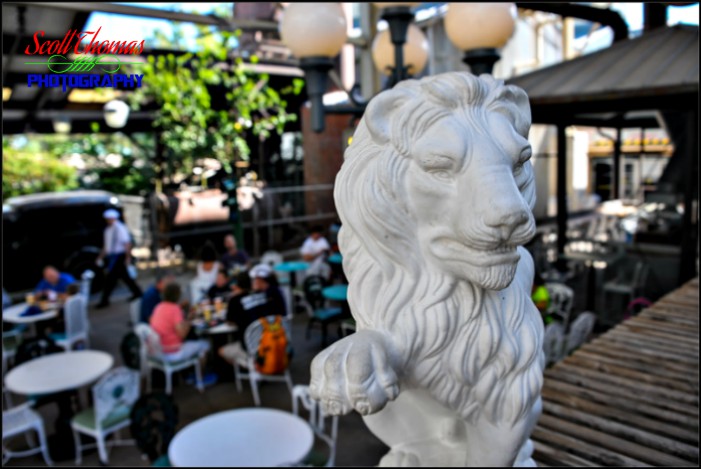 Sculptures, paint cans, stunt dummies, bulletin boards with notices and phone numbers — all the clutter around this "warehouse" are Imagineers-at-play. Every item — every poster, every prop — is a movie production item. And you are now behind-the-scenes of it all.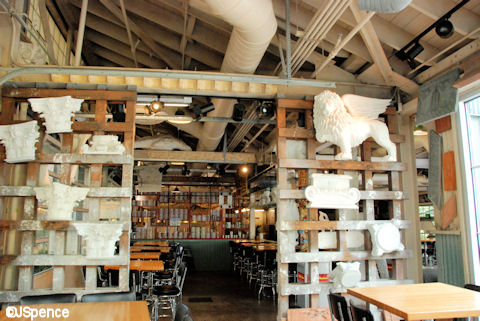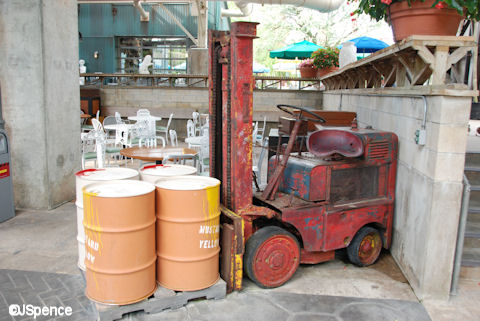 This dining location likes to surprise us with the occasional new dessert or menu option, but even its standard options are tasty.
**BONUS**
If new guests are looking for more adventurous flavors in Hollywood Studios, they should totally hit up Star Wars: Galaxy's Edge to try some of the options around there. Our personal favorite is the Ronto Wrap located at Ronto Roasters.
Magic Kingdom
Be
Our Guest 

Restaurant

Be Our Guest Restaurant, located in Magic Kingdom's Fantasyland, has been through a lot of menu changes recently. Once upon a time, this was a fan-favorite Quick Service location. Now, it's a Table Service restaurant with a prix fixe menu for lunch and dinner. (Breakfast has been suspended since the restaurant reopened in 2020.) This is another restaurant that's renowned for its atmosphere (though the food has been a hit, too).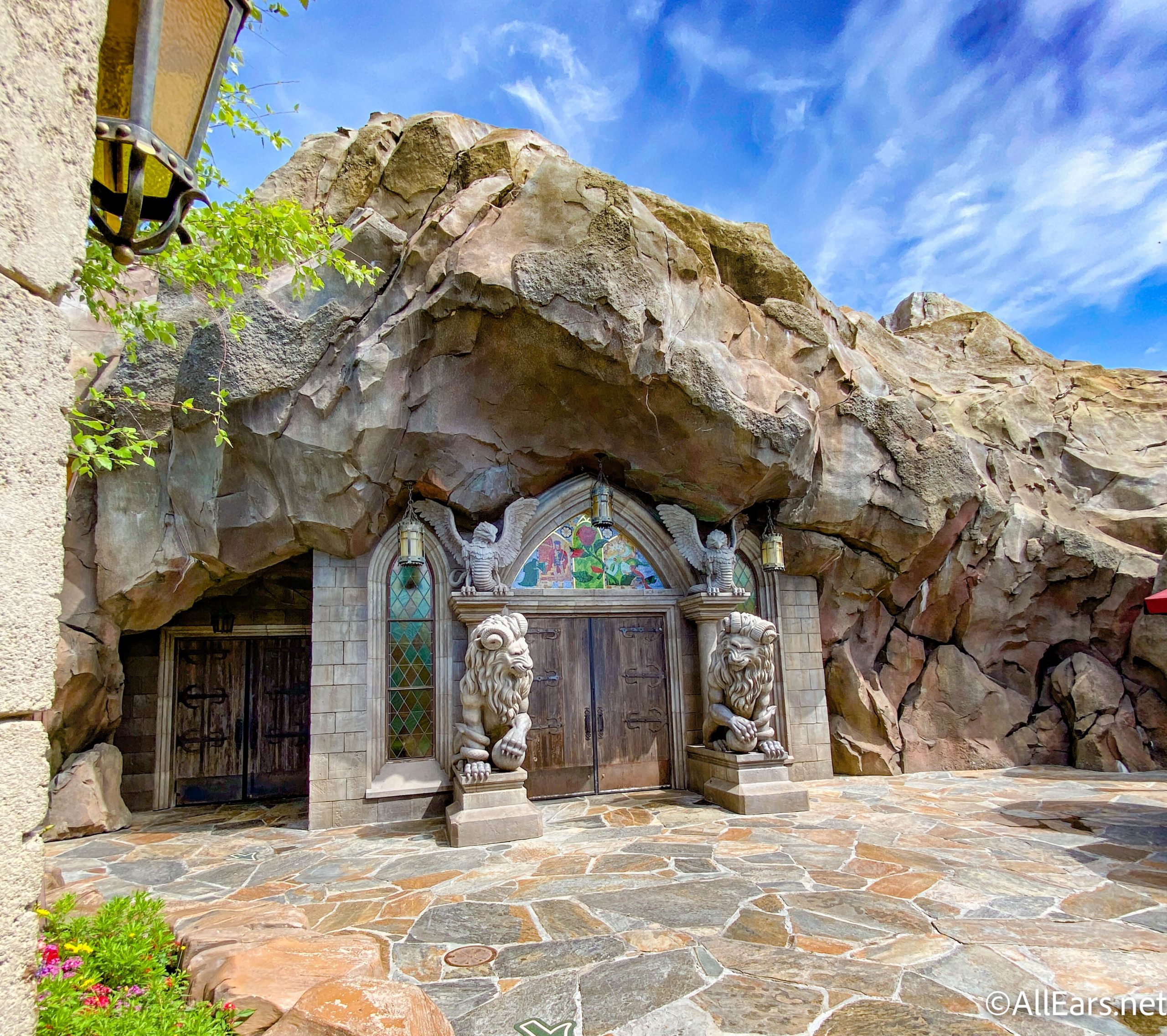 Sure, Cinderella's Royal Table gives guests the opportunity to dine in Cinderella's Castle, but there's so much to Belle's restaurant that gives Cindy's place a run for its money. For starters, the ambience is worth the reservation alone. There are three rooms you can potentially dine in: The Grand Ballroom, the West Wing, or The Castle Gallery. Even the glorified hallway with ordering kiosks has terrific style.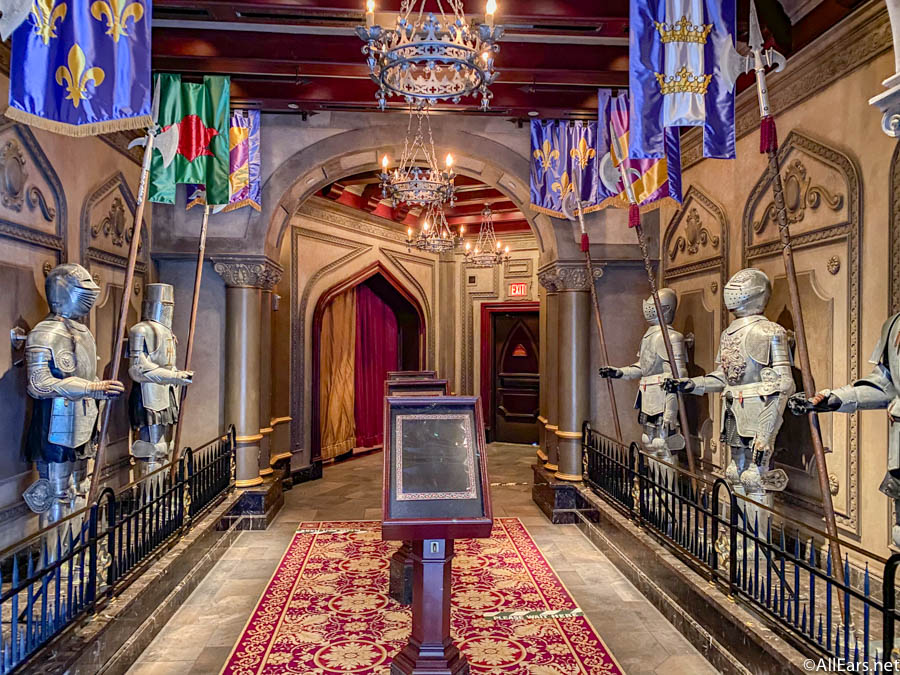 The Grand Ballroom immerses guests in the room where Belle and Beast shared their first dance. Everything is dazzling, from the brilliant and golden chandeliers to the elongated windows with animated snow to set the mood.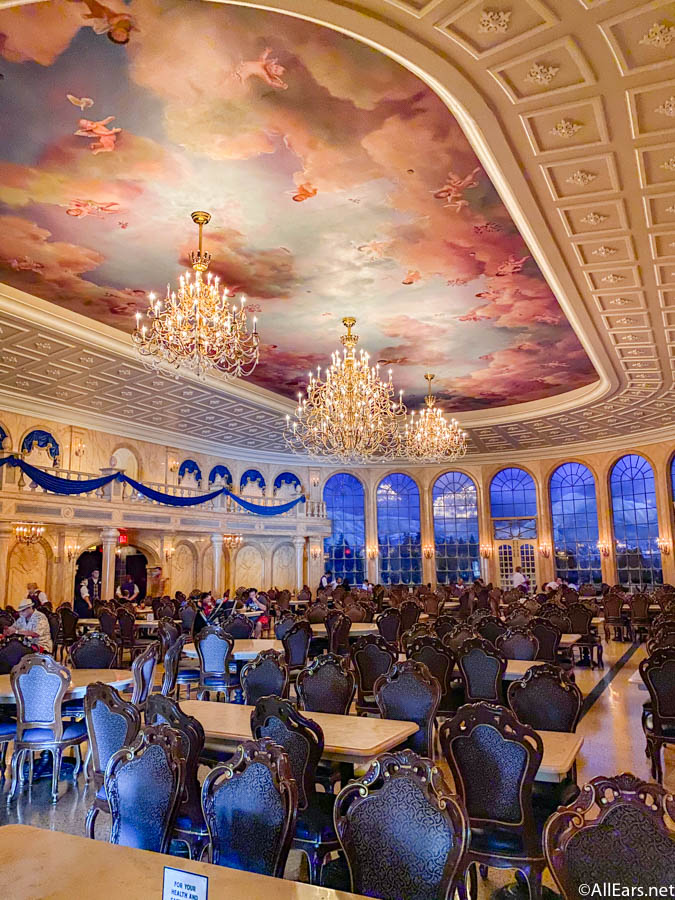 The fixed menu is a bit pricey ($62 for adults and $37 for kids), but with that price you're able to choose an appetizer, entrée, and dessert. The filet mignon and pork tenderloin are flavorful and tender options that we've enjoyed as entrées in the past.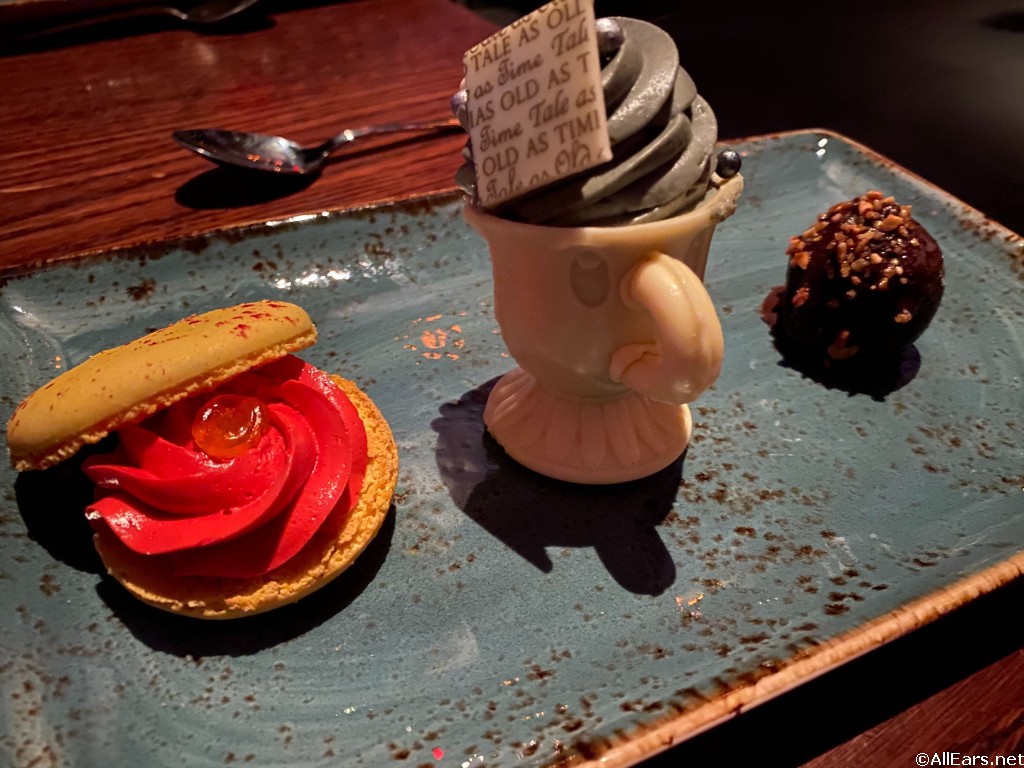 Plus you can't miss out on The Grey Stuff for dessert — it's delicious!
Columbia Harbour House/Tomorrowland Terrace
We're cheating a bit on this one — but for good reason!
Usually, we'd say Columbia Harbour House is the must-do Quick Service restaurant for new guests to try at the Magic Kingdom. It's located on Liberty Square and has this cheerful, nautical theming that matches the vibe of the different comfort foods you can choose.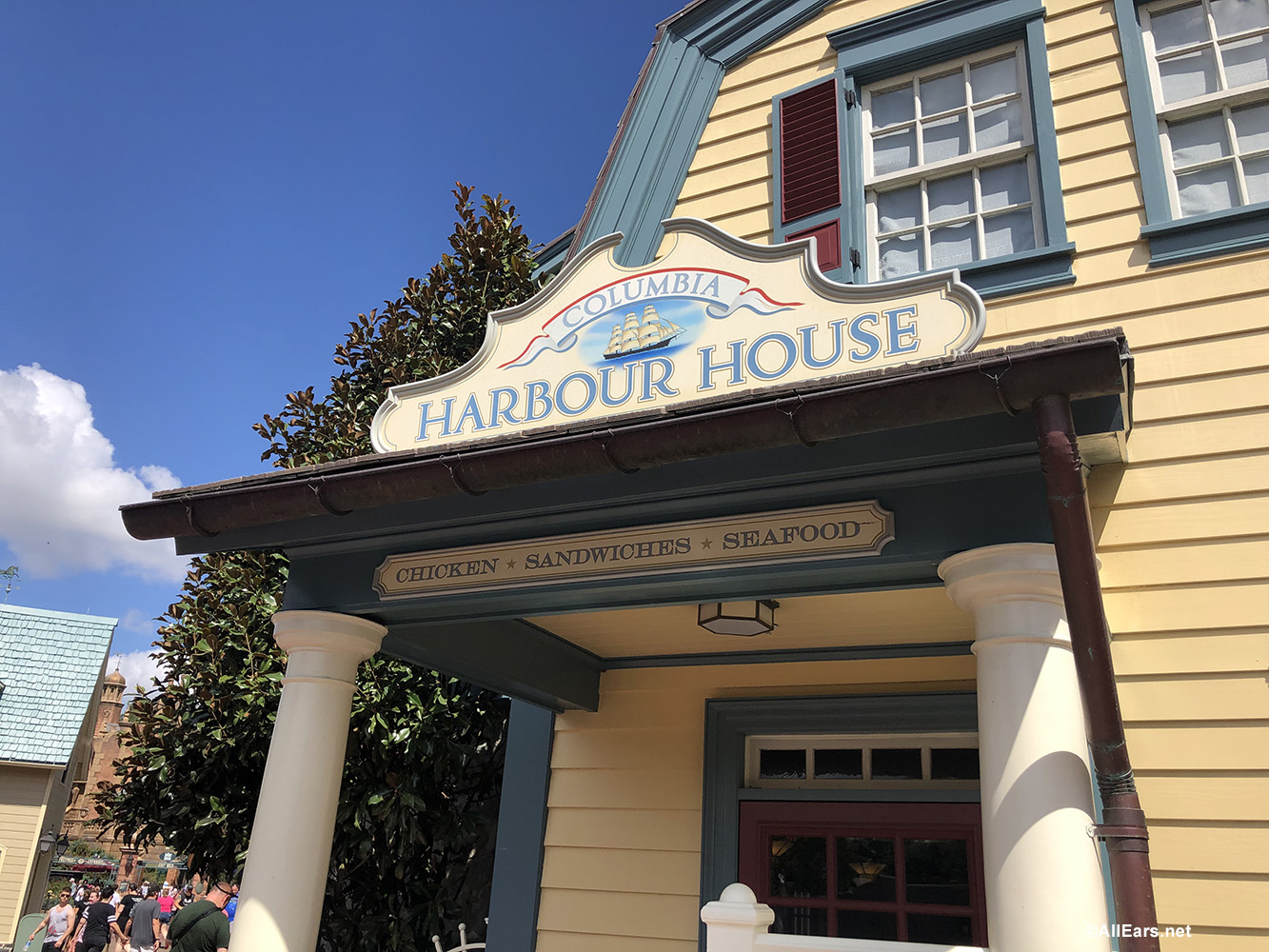 Unfortunately, Columbia Harbour House is temporarily unavailable.
Fortunately, if you walk on over to Tomorrowland, you'll find that the Columbia Harbour House options have a new home at Tomorrowland Terrace.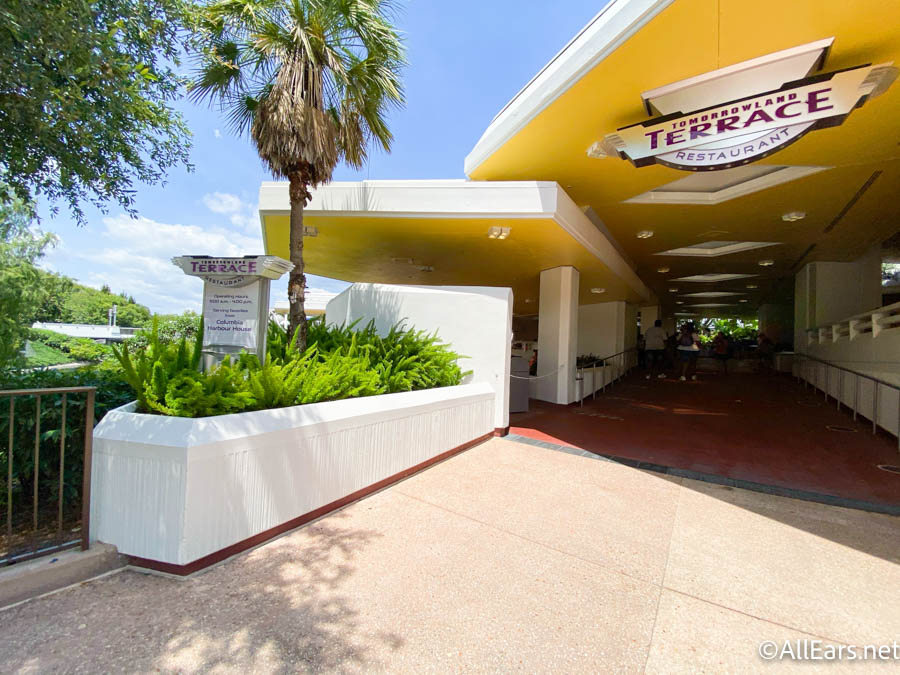 At Tomorrowland Terrace, you can now order that tasty fried Trio Platter — with shrimp, fish, and chicken nuggets — that comes with hushpuppies and your choice of side: French Fries or Cuties® Mandarins.
For new guests who want the most bang for their buck, this is the quick Service you'll want to check out at Magic Kingdom, since the entire Trio Platter is priced at a reasonable $13.99 and is definitely share-able.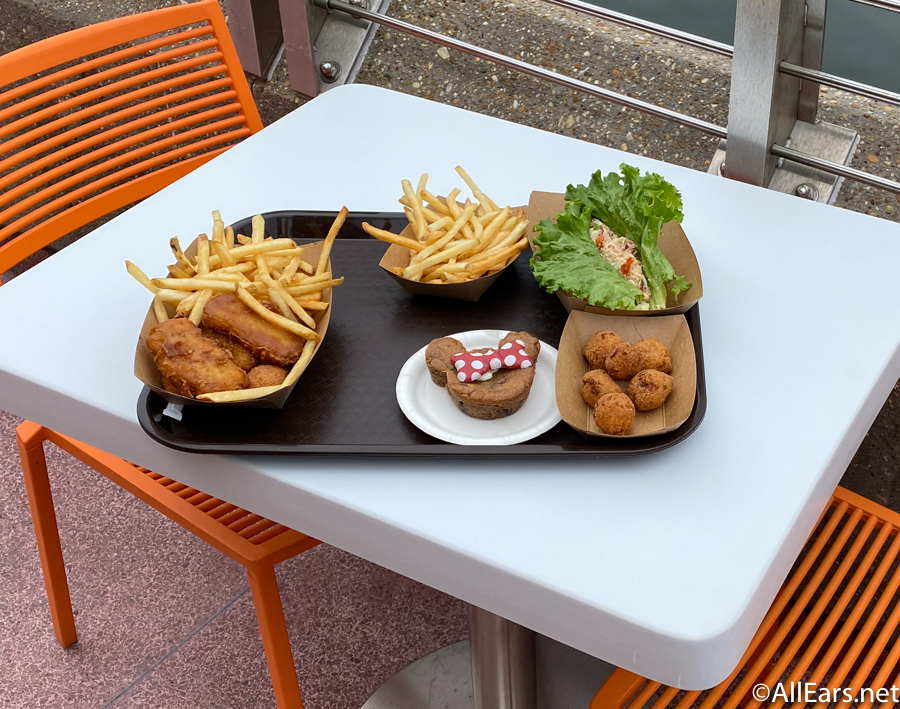 If you're not a fried food fan, then we'd recommend giving the Lobster Roll a try. It's a little extra — $15.99 — but has a sweet chilled lobster and touch of mayo inside a brioche bun. Light and fresh for those hot park days!
Disney Springs
Chef Art Smith's Homecomin'
Chef Art Smith's Homecomin' restaurant, located in The Landing portion of Disney Springs, isn't your average southern-style meal. New guests might feel tempted to skip this one if they have similar restaurants in their neck of the woods, but they shouldn't — and here's why.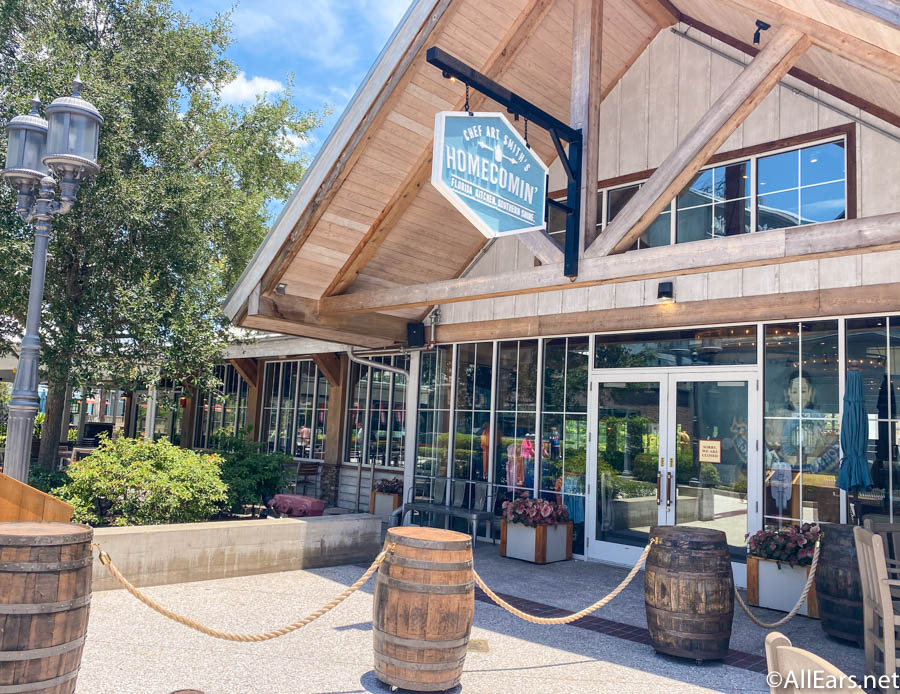 Homecomin' is helmed by Chef Art Smith, best known as Oprah's chef through he's also cooked for presidents and on numerous television programs. A few must-tries in our book? Filling yourself up on those Cheddar Cheese Drop Biscuits for $7 is a great start. They're warm. They're fluffy. They're cheesy. And they have just a tiny bit of a kick that makes them stand out from other Table Service biscuits out there.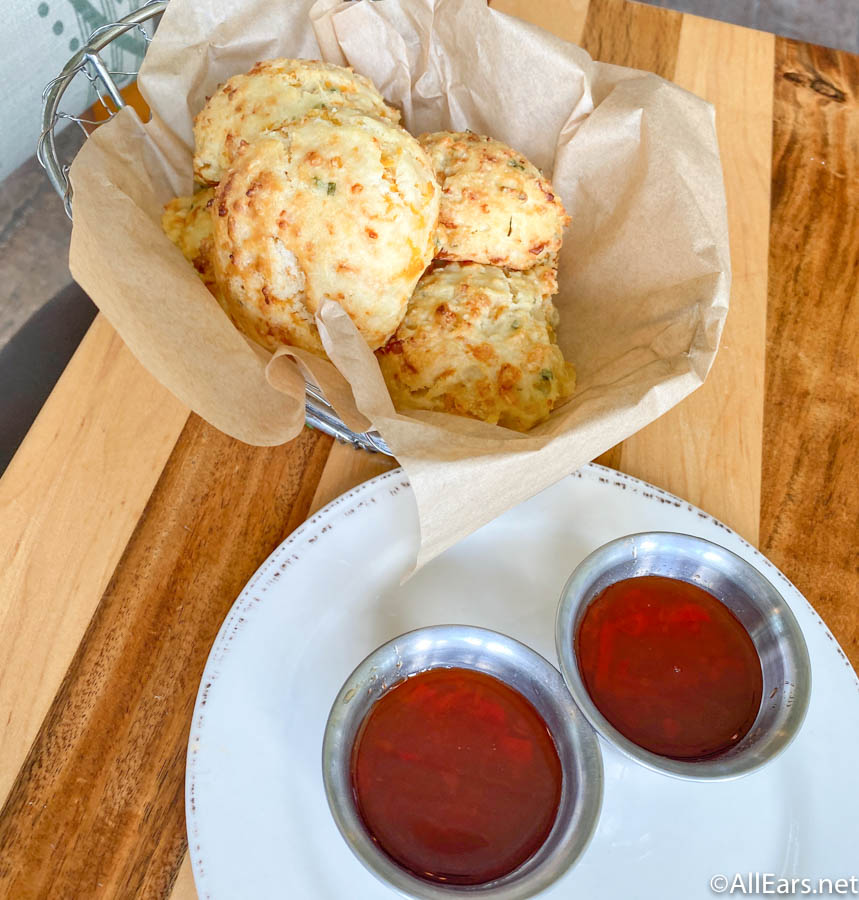 When you're done gorging on biscuits, dig into Art's Famous Fried Chicken for $29. And first-time visitors should splurge on the Hummingbird Cake to complete their meal.
Wine Bar George
Last (but definitely not least) is another restaurant located in The Landing section of Disney Springs — Wine Bar George.
If you're a new guest and you're looking for a fantastic wine selection, this is the best one you're going to find on Disney property. But even if you aren't a wine drinker, this location is worth checking out for the unique appetizers and entrees that we've never not been impressed by. Some of our favorite bites to savor alongside our wine are the Steak Frites at $19 and the Crispy Mac and Cheese Bites at $12.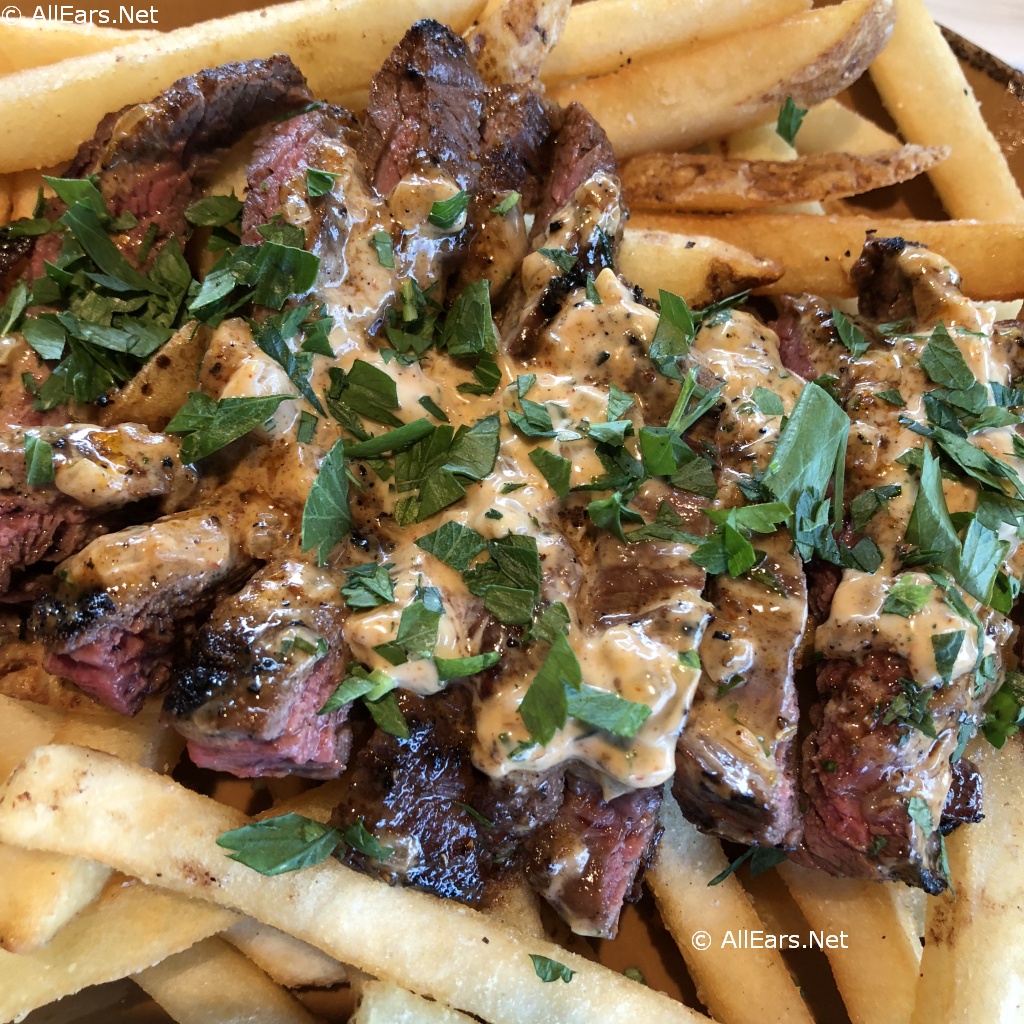 There are definitely plenty of other great dining spots on Walt Disney Property that aren't on this list, but you've got to start somewhere! Dig into eats from these spots, and you'll be off to a great start!
Looking for more dining advice for your first Walt Disney World vacation?  Click here!
Join the AllEars.net Newsletter to stay on top of ALL the breaking Disney News! You'll also get access to AllEars tips, reviews, trivia, and MORE! Click here to Subscribe!

What options are we missing on this list? Let us know in the comments below!