Animal Kingdom is a park that prides itself on creating a completely immersive experience for its Guests. The attention to detail throughout the park makes you really feel as though you are travelling to faraway lands in Asia and Africa. From the architectural designs of its buildings to the tiniest bits of theming, Animal Kingdom is truly a sight to behold. This high degree of immersion is present no matter where you visit in the park. Whether it be the attractions, animal walking trails, shops, or restaurants, every location has its own unique story to tell. One such location is the Yak and Yeti Restaurant. In Sanskrit, Anandapur means "place of delight." Located within this tiny village in Asia, the Yak and Yeti Restaurant can certainly be considered a "place of delight" for your taste buds.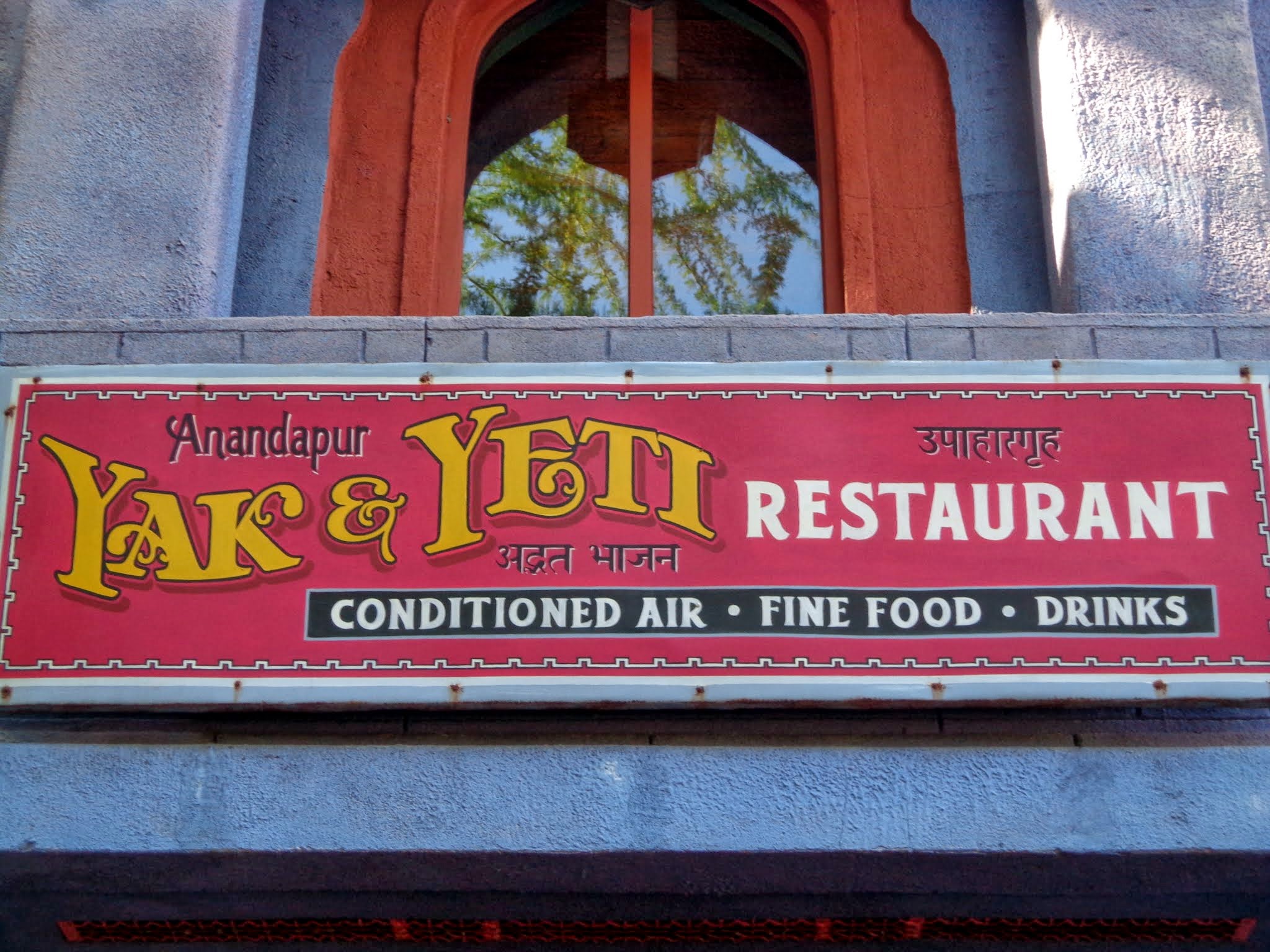 Overview:
While Yak and Yeti is an original dining location that can be found nowhere else except for at Animal Kingdom, it is operated by a company that has a variety of other restaurant concepts around Disney World and the country. Landry's Restaurants is responsible for such other dining locations as Rainforest Café and T-Rex, but the dining experience offered at Yak and Yeti is certainly different from these other two restaurants. Yak and Yeti has its own unique back story, which helps you become more immersed in the setting the restaurant provides and connects it with the theming of the rest of Asia and Animal Kingdom as a whole. To provide just a brief description of the restaurant's story (which is conveniently located on the backside of the menus), the village of Anandapur sits on a highly traveled road to India upon which journey many travelers, pilgrims, and traders. In the village, a merchant named Arjun decided to convert his home into the Yak and Yeti hotel, which would cater to wealthier adventurers. Its décor and furniture are "an amalgamation of mismatched artifacts Arjun has collected through his years of travel in Southeast Asia," and located at the center of the hotel is the Yak and Yeti Restaurant.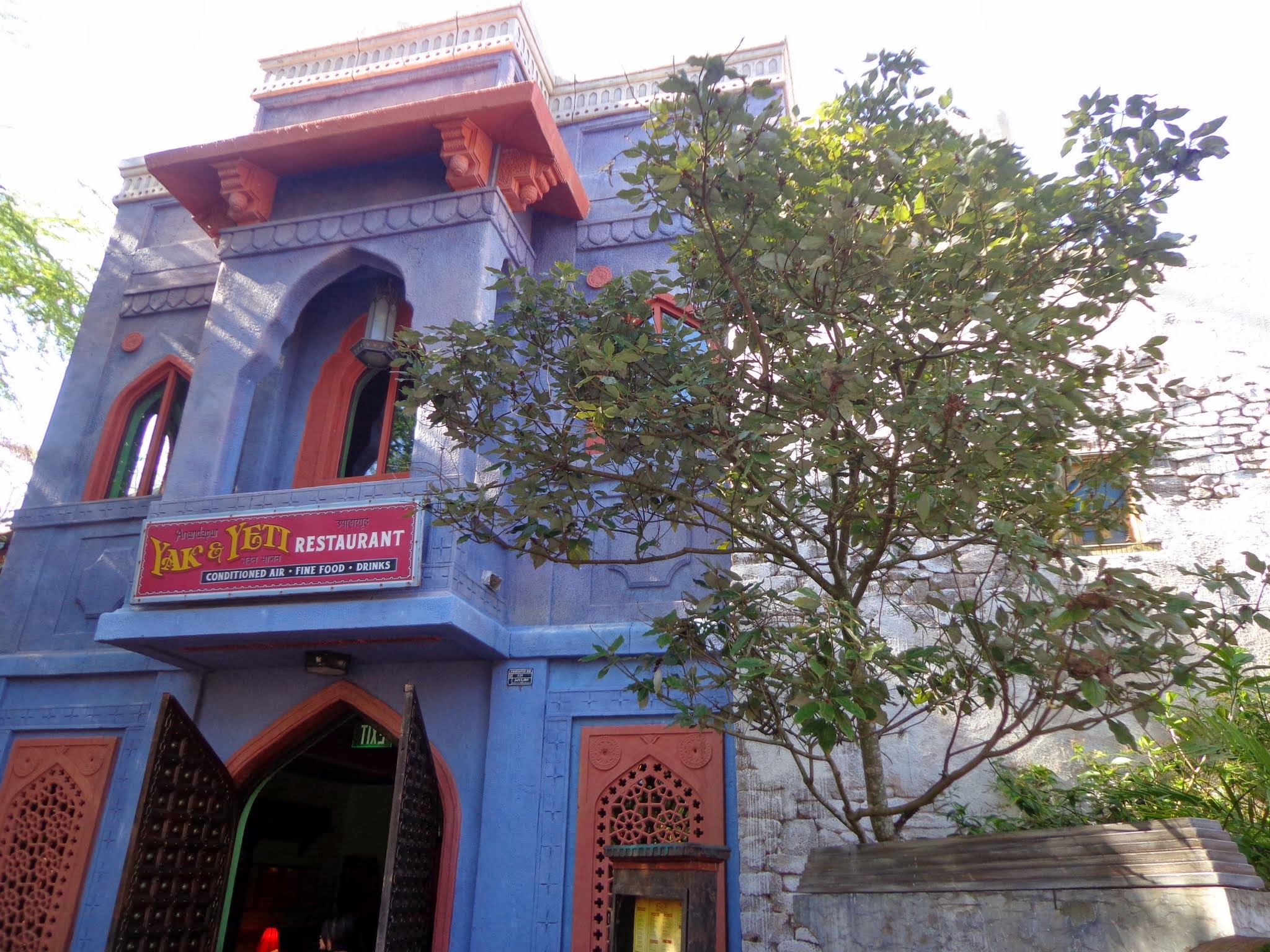 Atmosphere:
One of the things that Yak and Yeti does so well is really immerse you in its story. From the moment you set foot inside the restaurant, you really feel as though you are entering into someone's home. This is aided by dividing the restaurant into a series of smaller dining rooms, each with its own unique color scheme, light fixtures, and furniture. If you are put off by the over-the-top theming and generally loud nature of Rainforest Café and T-Rex, this Landry's restaurant is nothing like either of those two. While it still has tremendous theming, the overall feel of Yak and Yeti is much more quiet and subdued but no less immersive.
The restaurant certainly has an exotic feel, but at the same time its theming of being a house converted into a hotel and restaurant makes it warm and inviting. As soon as you enter the restaurant the story begins to unfold. While your eyes may immediately be drawn to the large suite of armor, you might also notice some suitcases on the floor on either side.
The podium where you check-in not only contains a very outdated looking cash register, but if you look closely on the wall behind you can also spot keys to the various hotel rooms.
The first dining room you enter has the grandest appearance, dominated by imposing suits of armor as well as its high ceiling and strands of lights suspended from above.
As in most houses or hotels, there is a staircase that takes Guests to the second floor, its rich, dark wood giving it a very antique feel.
Atop the staircase is a grand chandelier, one of a number of pieces that help give the restaurant a more upscale feel. This is clearly the house of someone who is very well to do.
Throughout the other rooms there are little touches that lend a homier and more intimate feel to the restaurant, such as curtain, mismatched furniture, and area rugs.
Of course, the main attribute of the restaurant's theming are all the statues, vases, urns, pots, tapestries, and other knick knacks that the hotel proprietor has collected on his journeys through Asia.
Every room has something different to offer. While the bigger pieces quickly grab your attention, there are also shelves and cabinets full of smaller items that may go unnoticed by many Guests.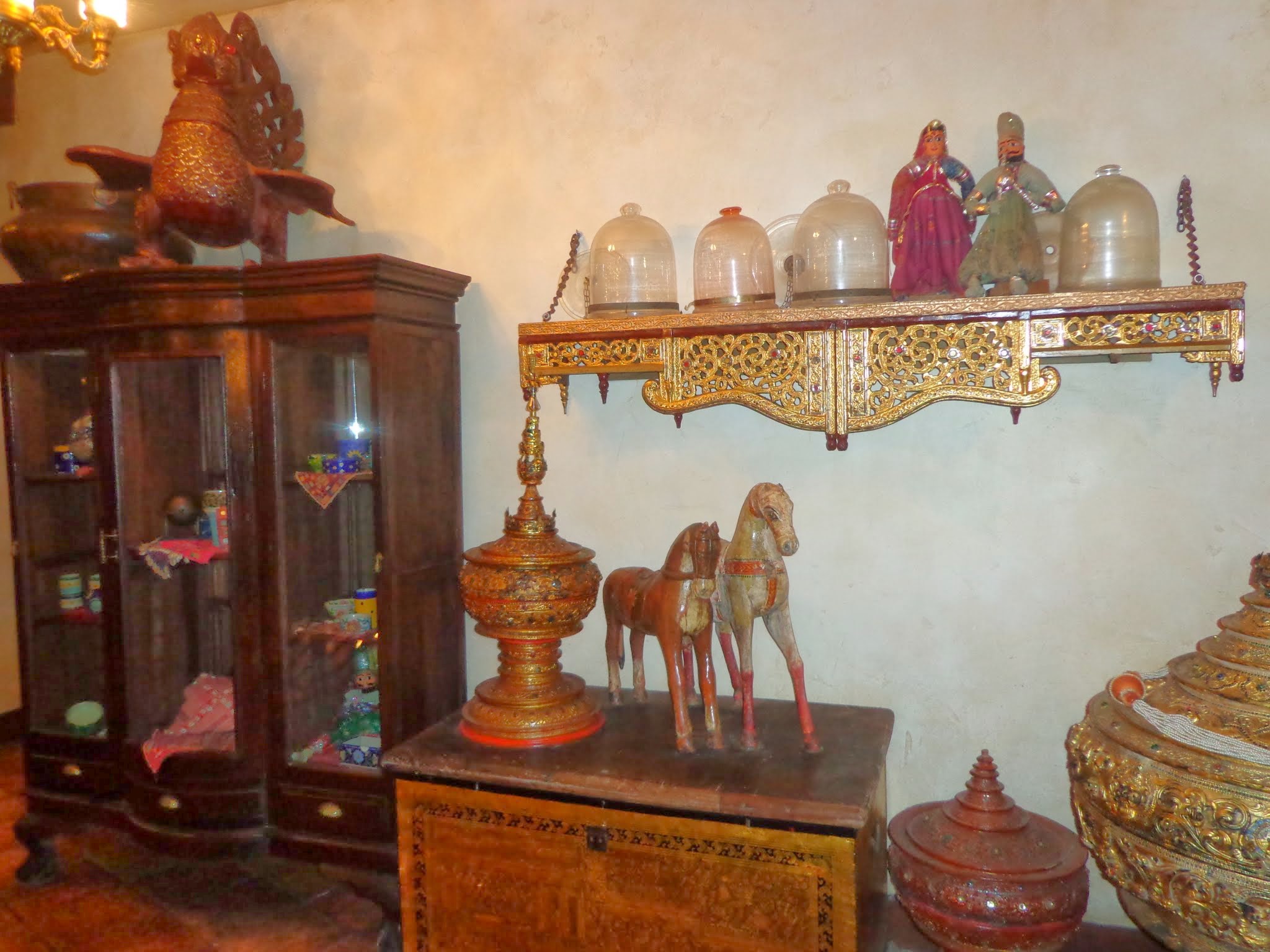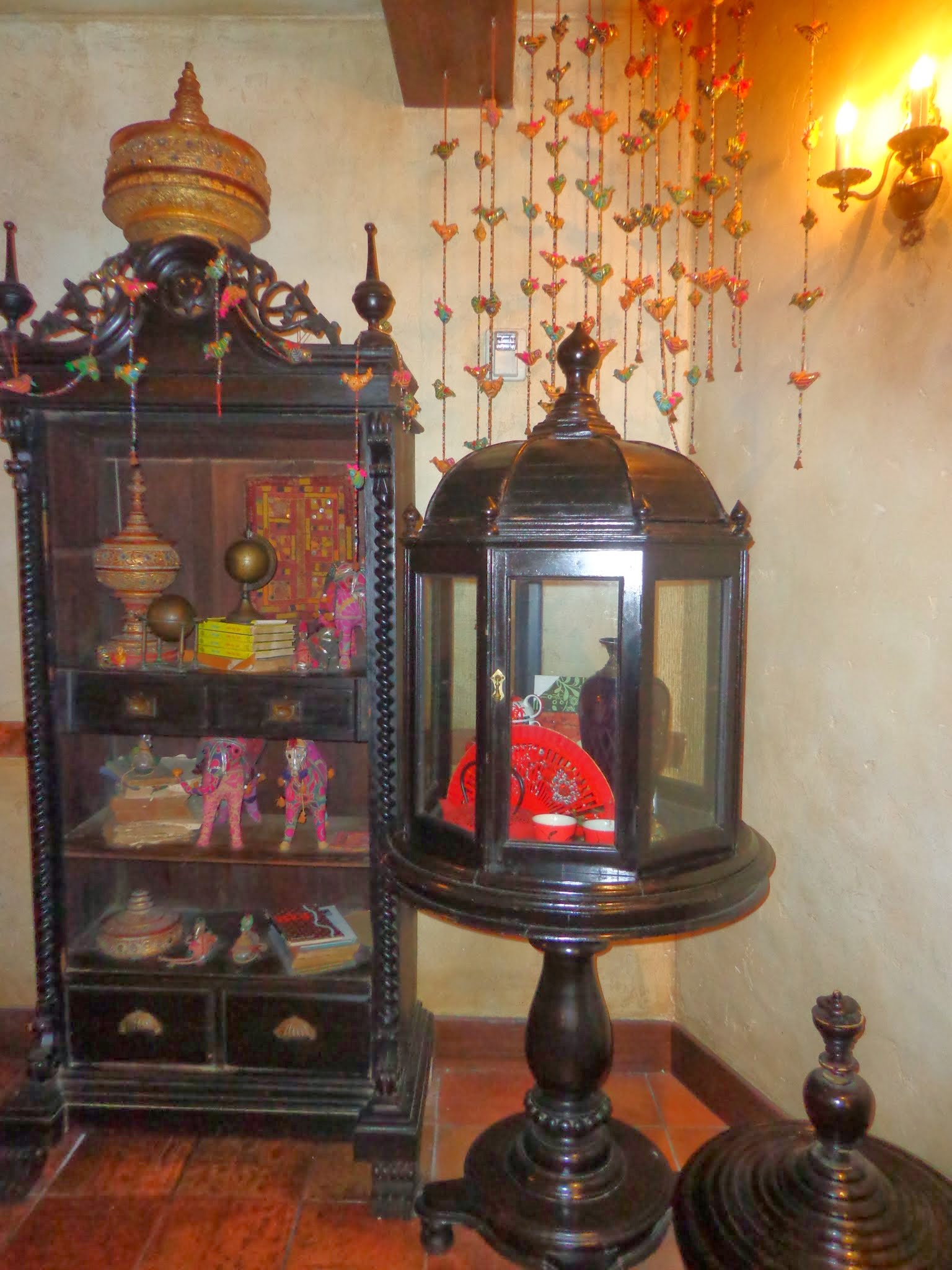 Black and white photos and paintings also help to give the theming a more personal touch.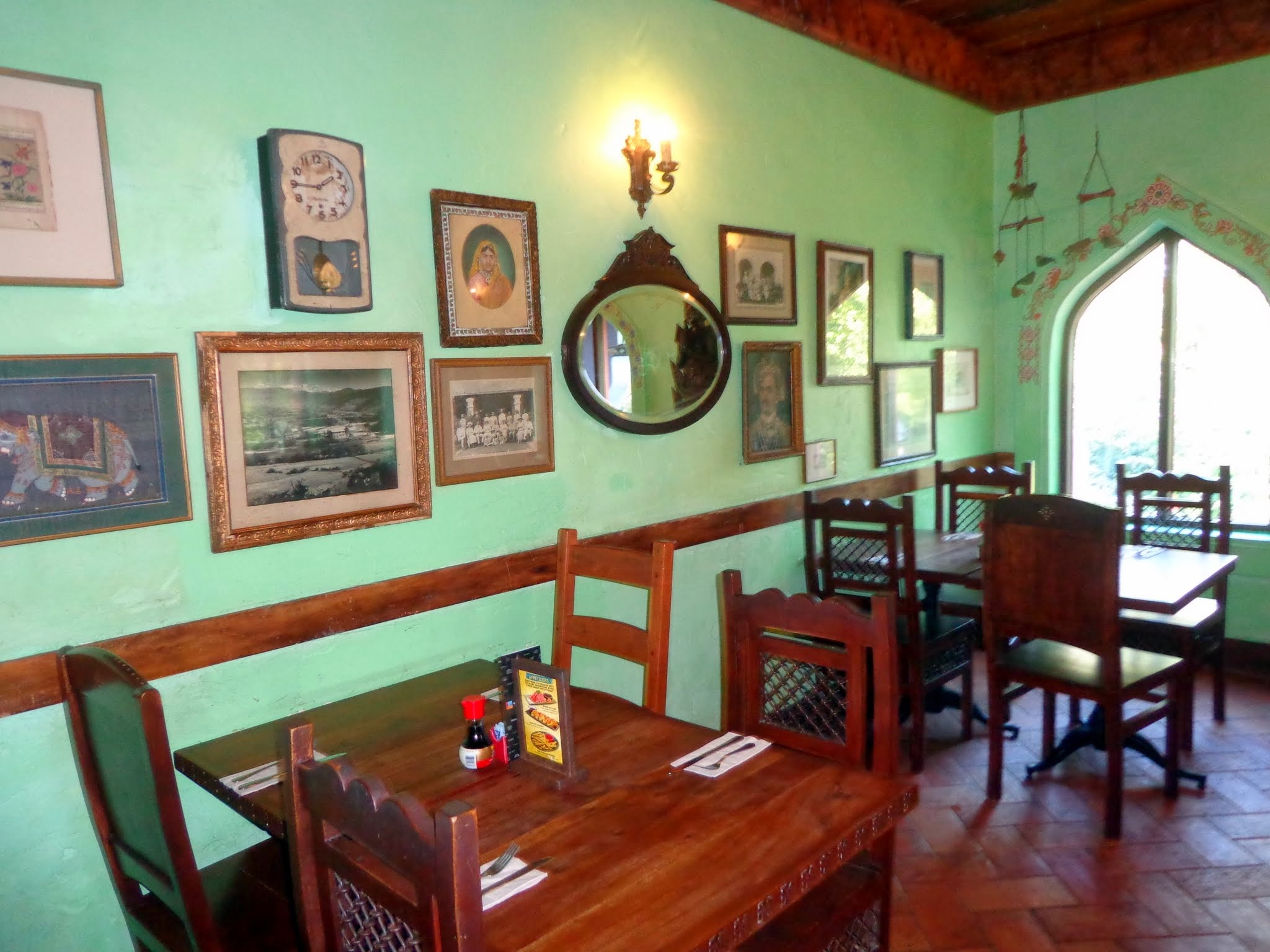 Of course, being at Animal Kingdom, animals also have a large presence as you meander through the various rooms.
As with the rest of Animal Kingdom, Yak and Yeti's tremendous theming and attention to detail help to transport Guests to another time and place. No matter where in the restaurant you are dining, you are completely immersed in the story and Guests are encouraged to get up and walk around to explore even more.
The Menu:
The menu at Yak and Yeti takes it inspiration from its atmosphere and surroundings. Offering dishes with an Asian flare, there are several items on the menu that are a little more on the exotic side. Don't let that frighten you, however, since the menu has such a variety of options that there is something for almost everyone, even those who are less adventurous.
Among the appetizers are Seared Ahi Tuna ($11.99), sesame-encrusted and served with wasabi aioli and sweet chili slaw, Thai Chili Chicken Wings ($9.49) tossed in a sweet Thai chili sauce with spicy Asian pickled cucumbers, Pork Pot Stickers ($8.99) prepared either pan seared or steamed and accompanied by soy lime dipping sauce, Wok-Fried Green Beans ($8.49) with a sweet Thai chili dipping sauce, Pork Egg Rolls ($8.99) with a chili plum dipping sauce, Lettuce Cups for Two ($13.99) filled with minced chicken breast, chopped vegetables, and a maple tamarind sauce, and the Dim Sum Basket for Two ($13.99) featuring pork pot stickers, shrimp siu mai, cha su bao, and pork sie mai steamed on a banana leaf with soy lime dipping sauce.
There are a number of entrée choices, ranging from the exotic to the more traditional. These include the Seared Miso Salmon ($24.99) served with jasmine rice, baby bok choy, and a shiitake mushroom stir-fry, Crispy Mahi Mahi ($24.99) served with a Cantonese sweet and sour sauce, jasmine rice, and stir-fried vegetables, Duck with Anandapur Glaze ($24.99) topped with an orange wasabi glaze accompanied by jasmine rice and stir-fried vegetables, Tempura Shrimp ($19.99) with a chili plum sauce, coconut-ginger rice, and stir fried vegetables, Malaysian Seafood Curry ($22.99) featuring mahi mahi, scallops, clams, mussels, shrimp, zucchini, and tomatoes in a red curry coconut broth with jasmine rice, Lo Mein with either Chicken ($18.99), Shrimp ($19.99), or as a combo ($19.99).
More traditional items include the Baby Back Ribs ($26.99) with a hoisin BBQ sauce, chicken fried rice, and a sweet chili slaw, or the Kobe Beef Burger ($18.99) topped with sesame-soy sauce, mayonnaise, and a choice of shiitake mushrooms, scallion compote, or Asian slaw. There is also Bourbon Chicken ($18.99) with tempura chicken, carrots, green onions, and a sweet bourbon sauce with jasmine or brown rice, Maple Tamarind Chicken ($19.99) with an Indonesian tamarind glaze, coconut ginger rice, baby bok choy, and a shiitake mushroom stir fry, Shaoxing Steak and Shrimp ($26.99) combining skirt steak with tempura-battered shrimp served with jasmine rice, stir-fried vegetables, and chili plum dipping sauce, Stir-Fried Beef and Broccoli ($19.99) with either jasmine or brown rice, Sweet and Sour Chicken or Pork ($18.99) accompanied by bell peppers, pineapple, and served with jasmine or brown rice, and Crispy Honey Chicken ($18.99) with broccoli, carrots, and jasmine or brown rice.
You will definitely want to save room for Yak and Yeti's signature dessert, the Fried Wontons ($8.99), filled with cream cheese and skewered with fresh pineapple. There is also Chocolate Cake ($6.99) topped with a raspberry sauce Mango Pie ($6.99) with a shortbread cookie crust, fresh whipped cream, and raspberry sauce, and New York Cheesecake ($6.99) with a mango and strawberry coulis and fresh whipped cream.
For my meal I decided on the Maple Tamarind Chicken. Tamarind is an ingredient that is quite common in Southeast Asian cuisine and it provided a definite kick to the glaze that topped the chicken. However, the distinct flavor of the tamarind was countered by the sweetness of the maple, which helped to balance each other out and make the glaze not too overpowering while still providing a very nice flavor for the chicken.
I have never had bok choy before, so I was not really sure what to expect. Sometimes referred to as "Chinese cabbage," I did not find the bok choy to have much flavor. I far preferred the shiitake mushroom stir fry, and this is from someone who is not necessarily a big mushroom fan. The mushrooms were prepared perfectly so they were not too soft and their flavor really matched well with that of the chicken and its glaze. Finally, there was the coconut ginger rice, which I had been very intrigued by when reading the menu. The rice actually had really good flavor, although the ginger was a little bit more noticeable than the coconut. My only complaint was that the rice was a little on the dry side. Overall, however, this was a very tasty and flavorful entrée.
For dessert there was no hesitation when I ordered the Fried Wontons, which I had heard from many is a dessert that is not to be missed. Having finally gotten to try it myself, I would say that this dessert alone is worth making a trip to Yak and Yeti. Light and flaky on the outside, with a smooth cream cheese center, the wontons were amazing in and of themselves. But it did not end there.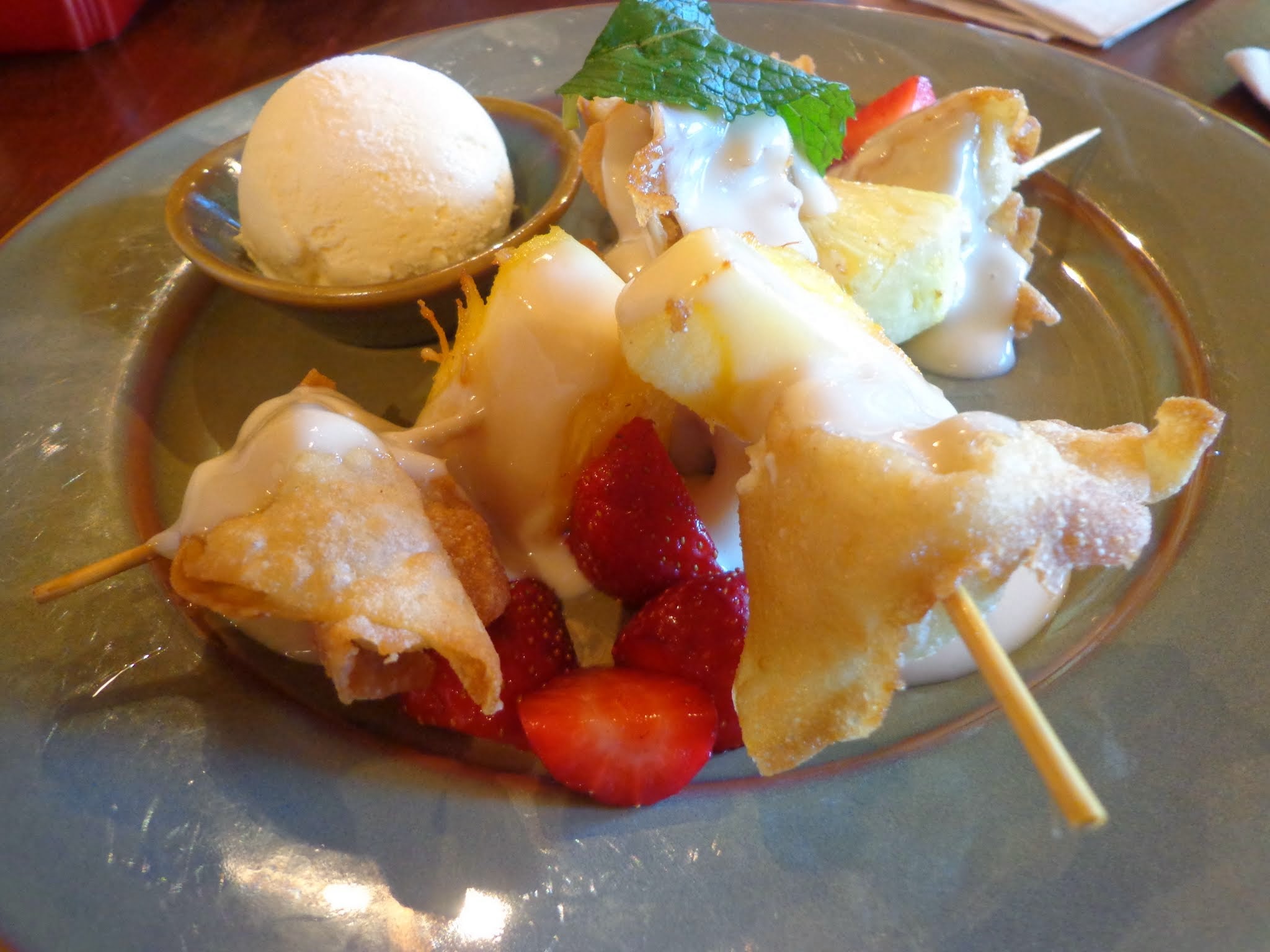 The wontons were accompanied by fresh pineapple and strawberries, which added a light and refreshing component to an otherwise rich dessert. What truly made the dessert, however, was a deliciously sweet honey-vanilla sauce that came drizzled over the top and was perfect for dipping the fruit in. Alongside all of this was a scoop of vanilla ice cream, which added yet another component to the dessert. While its $8.99 price tag may seem a little steep for a dessert, it is absolutely worth it in terms of both quality and size. This is a dessert that can easily be split amongst two or three people.
Service:
Since Yak and Yeti is not a Disney-owned restaurant, the service can be a little less predictable. Going from experience I have had dining at other Landry's locations at Downtown Disney, I have had some servers who have been fantastic and others who were less than stellar. Unfortunately, my server at Yak and Yeti fell into the latter category. Throughout the course of the meal, my server just seemed to be uninterested. He was very much just going through the motions; he took my order, brought out my drink, my food, my check at the end of the meal and that was about it. I would like to point out that I saw servers at other tables having very good interactions with their Guests, joking around with them and telling them about different aspects of the restaurant. A girl at the table next to me had a food allergy and the chef personally came out and told her that he could prepare a full course meal (appetizer, entrée, and dessert) that would accommodate her allergy. It was just unfortunate that my server was not up to the high standards you expect when dining at Disney World.
Dining on a Budget:
The prices at Yak and Yeti are fairly economical by Disney standards. While there are certainly some items that are more on the expensive side, there are also some bargains to be found as well. Items like the Tempura Shrimp for $19.99, Chicken Lo Mein for $18.99, or Sweet and Sour Chicken or Pork for $18.99 are all less-expensive options. Not only that, but all the portion sizes are very generous, so you definitely get what you pay for. If this is still a little too pricey for you, there is always the Anandapur Local Foods Café located right next store that features menu items very similar to Yak and Yeti. This counter service restaurant features dishes such as Beef Lo Mein, Honey Chicken, Mandarin Chicken Salad, and Sweet and Sour Chicken ranging in price from $8.99 to $10.99. It is a great option if you are looking for a quicker meal at an affordable price.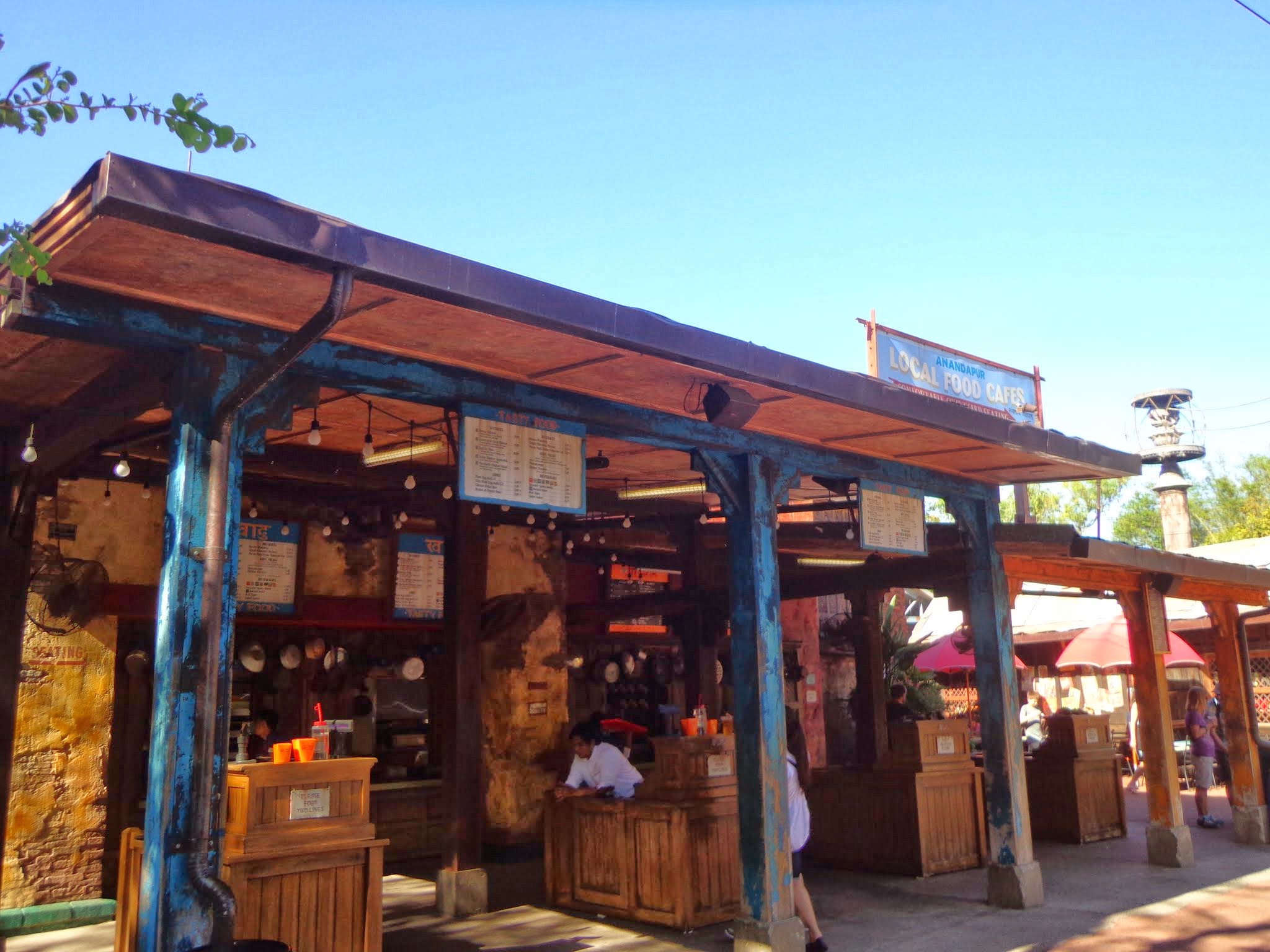 Despite not being operated by Disney, Yak and Yeti does participate in the Disney Dining Plan and is worth one table service credit for both lunch and dinner. While it does not accept Tables in Wonderland, it does offer both Annual Passholders and Disney Vacation Club Members a 10% discount. If you visit Disney World often, or live in an area where there are Landry's restaurants, you may want to consider enrolling in the Landry's Select Club. For a one-time fee of $25 you will earn one point for each dollar you spend and once you reach 250 points will receive a $25 reward. In addition, you receive a $25 reward for enrolling that you can use on your next meal and an additional $25 reward each year on your birthday.
The Overall Experience:
Yak and Yeti is a very unique dining experience that truly immerses you in its story through incredible theming and attention to detail. The restaurant's exotic feel is carried throughout its atmosphere and onto the menu as well with a wide array of Asian-inspired dishes. Beef, pork, chicken, or seafood, there is something for everyone and the portion sizes make this restaurant a good value for your money. With so few sit down dining options available at Animal Kingdom, Yak and Yeti is definitely worth a try. It is a restaurant that offers a relaxing escape from the hustle and bustle of the theme park crowds, but at the same time it still allows you to continue to be immersed in the same intricate detail and storytelling that you find around the rest of Animal Kingdom.
See past restaurant reviews by guest blogger Andrew Rossi.
Check out Reader Reviews of Yak and Yeti and post your own too!