A recent trend called "DisneyBounding" has Disney fans paying homage to their favorite Disney characters with fashion — and without breaking the bank to purchase fancy costumes.
The term took root when blogger Leslie Kay started a Tumblr page about a year ago to showcase the Disney-inspired outfits she put together. It's a place, she says, "where fashion geeks and Disney nerds collide." Kay, a self-professed fashionista and Disney fan, searches for just the right clothes and accessories to create a character look. Then, artist Phillip Light creates an illustration for her website, and links to online stores are added so admirers can purchase the looks they love.
Kay says, though, that DisneyBounding isn't all about spending the big bucks on an extravagant outfit. "DisneyBound is meant to be inspiration for you to pull together your own outfits which work for your body and wallet, whether from your closet or local mall," she writes on her Tumblr page.
For a quick peek at some of the amazing outfits, take a look at DisneyBound on Instagram and Pintrest.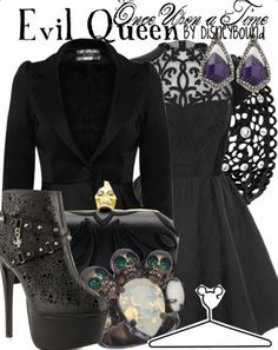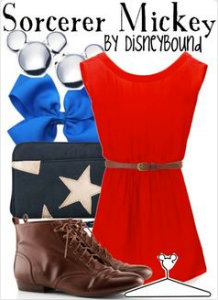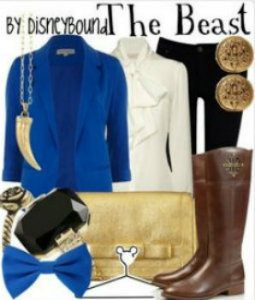 DisneyBounding has other advantages, too. Unlike with traditional cosplay, DisneyBounding allows Disney fans to create sophisticated outfits that some might not even recognize as mimicking those worn by Disney characters. They can go about their day, looking great, and not feel like they are wearing a costume. DisneyBounding can be as obvious or subtle as the wearer chooses.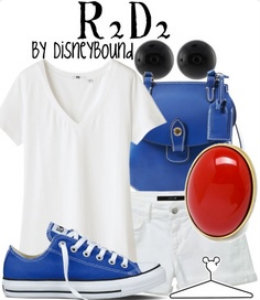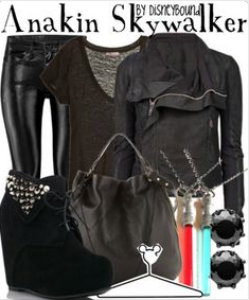 Plus, let's face it, most Disney costumes for adults are only available in the fall as Halloween approaches. What if you have a Disney-themed trip or party planned the rest of the year? DisneyBounding could solve your problem. DisneyBounding also would be a great solution for all ages when there is a shortage of popular character costumes in retail stores. Many desperate parents could have used DisneyBounding last fall after "Frozen" premiered in theaters. Disney underestimated the demand for Anna and Elsa costumes, and its stores are just now restocking.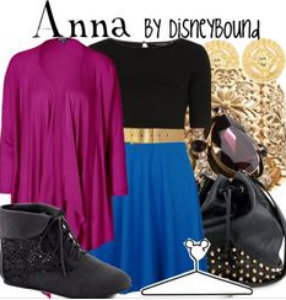 When my children were much younger, I pulled together a couple of Halloween costumes based on Disney characters out of necessity. My kids had their hearts set on dressing up as certain characters and no costumes were available for purchase at that time. It certainly wasn't called DisneyBounding back then!
The outfit that most stands out in my mind was one for my son, who wanted to be Shane from "Camp Rock," when his sister was Mitchie. It took a year for Disney Consumer Products to catch up to the movie's popularity, so I filled in on costume duty. Finding black jeans and Converse sneakers was no problem, but locating a gray-and-black striped sweater like the rock star Joe Jonas wore in the movie was next to impossible. I tried every store I could think of before I finally found one at a consignment shop. My son's costume definitely was on the subtle side that year.
Today, maybe DisneyBounding makes things a little easier.
Because of the variety of characters Kay styles on her website, it's difficult to discern which one is her favorite. "People ask me that all the time, but my most favorite thing about Disney is Walt himself. As a creative, driven person, I can't help but look up to him as a role model," the DisneyBounding founder writes. "However, my favorite princesses are Ariel and Rapunzel, I love Jack Sparrow, would want to be best friends with Stitch and I've had a lifetime love for Winnie the Pooh."