As we've been keeping up with the construction on the TRON Lightcycle Power Run, we've just gotten more excited to be able to ride it soon!!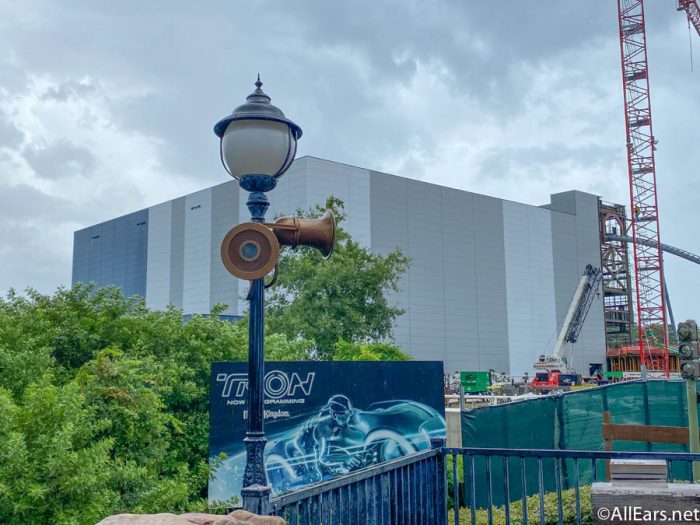 While Disney is still pushing forward with its hopeful 2021 debut, the TRON Coaster has made some amazing progress over the past few months. The track has started to be put in place, the indoor section of the attraction is looking great, and now the construction on the Upload Conduit has even begun!
When the TRON Coaster is finished, there will be a "curved wave" canopy outside of the attraction that will draw the eyes of everyone visiting Tomorrowland in the Magic Kingdom.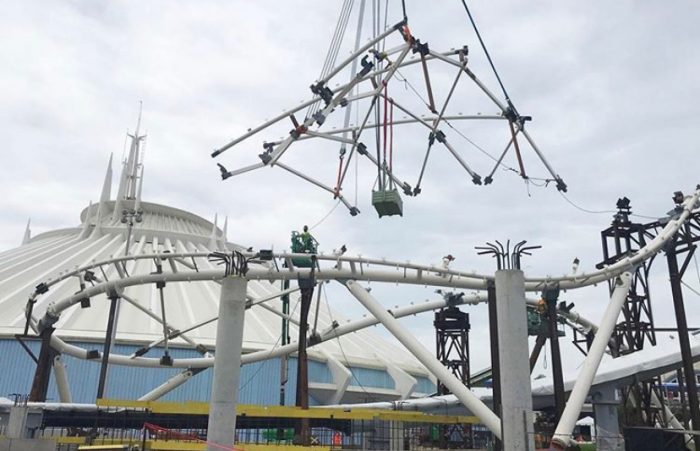 Although the Upload Conduit will require the "alignment of the steel, welding, grinding, some painting and electrical work", according to Imagineer Zach Riddley, Cast Members put up the first of almost 40 pieces that will make up the canopy recently! And, you can catch a sneak peek behind-the-scenes as work on the attraction continues!
We cannot wait to glide through the Grid when this attraction comes to life! And, we'll continue to keep you updated on the progress of all the construction happening around Disney World too!
What upcoming Disney project are you the most excited to see? Let us know in the comments below!