Since Disney World and Universal Orlando have reopened, we've seen many similarities in how the parks are operating during this time.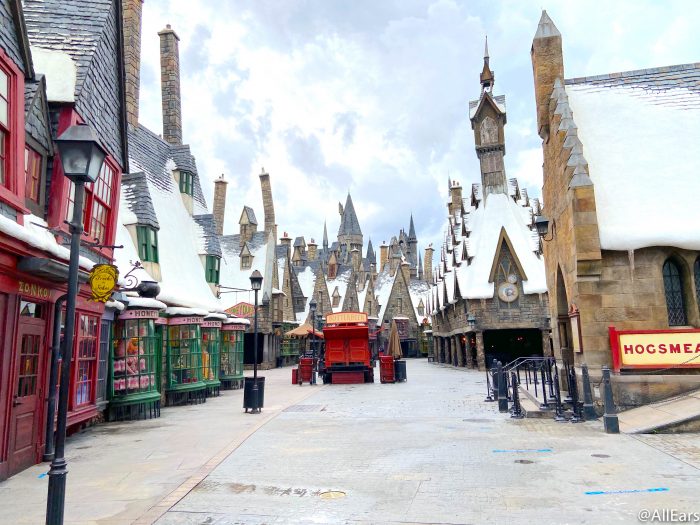 However, Universal Orlando has been operating with a few policies that have made a significant difference in how guests visit the parks. Although Disney World has certain guidelines in place, the parks might want to take a few of Universal's policies into consideration as the parks and resorts continue their initial reopening!
Virtual Line
As Universal Orlando has welcomed guests back to all the attractions around the parks, one of the most useful tools in Universal has been the Virtual Line system. The rides have the capability to turn their Virtual Lines on and off, depending on the amount of guests wanting to visit at a time.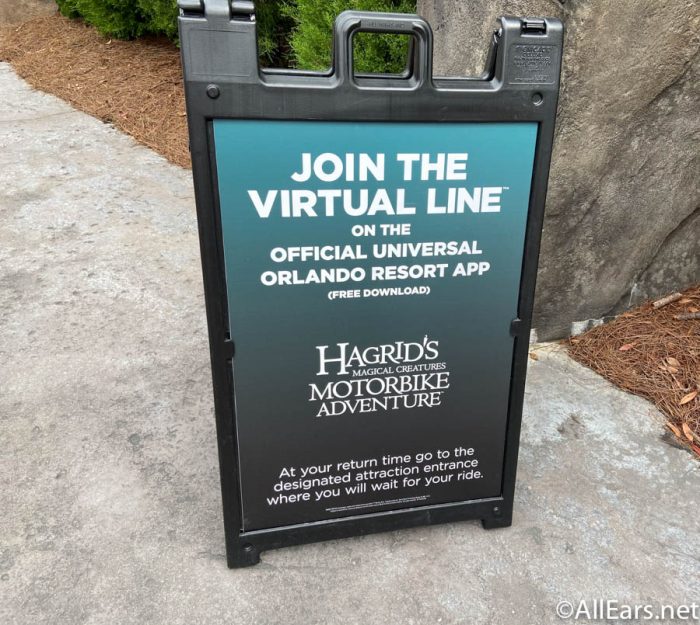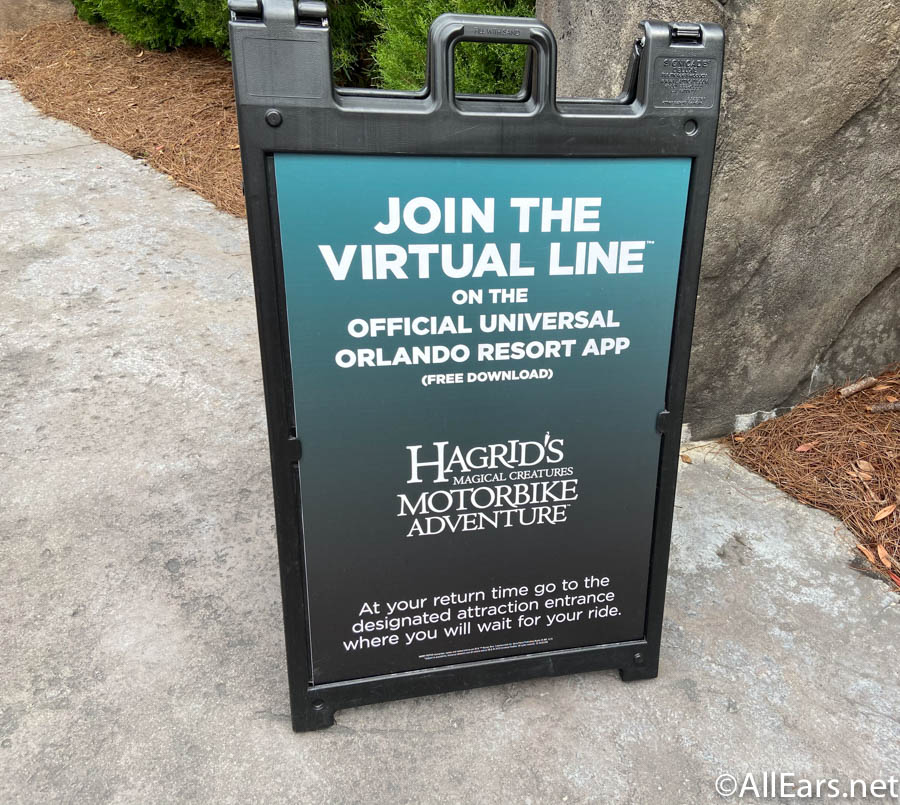 Disney World is operating with Stand By queues only with wait times that have fluctuated while we've been back. Although we've seen consistently short wait times for the peak of summer, attractions like Splash Mountain, Tower of Terror, and Mickey and Minnie's Runaway Railway have reached up to 80 minute lines since Disney has opened again.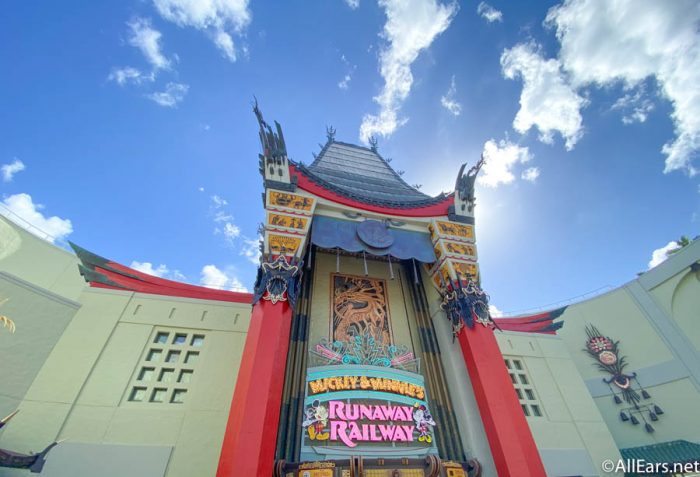 Universal's Virtual Lines have helped disperse people throughout the parks with specific return windows. Although rides like Hagrid's Magical Creatures Motorbike Adventure or Escape from Gringotts usually have higher waits, the Virtual Line has drastically shortened the amount of time guests have to wait to board their ride vehicles.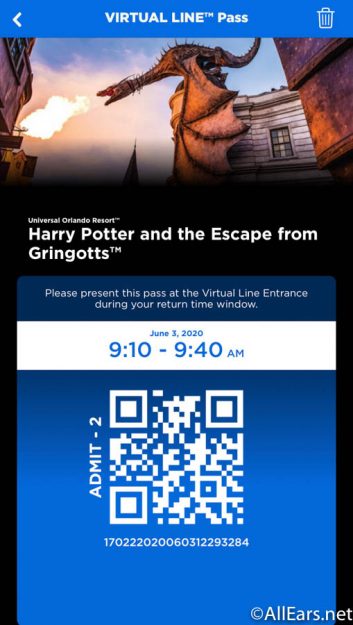 Instead of the most popular attractions in Disney World sitting at long queues, the Virtual Line system would be a beneficial addition to the part that might shorten the waits further. Since FastPass and Single Rider options have also been suspended in the parks, the attractions' lines are only operating with distancing measures in Standby.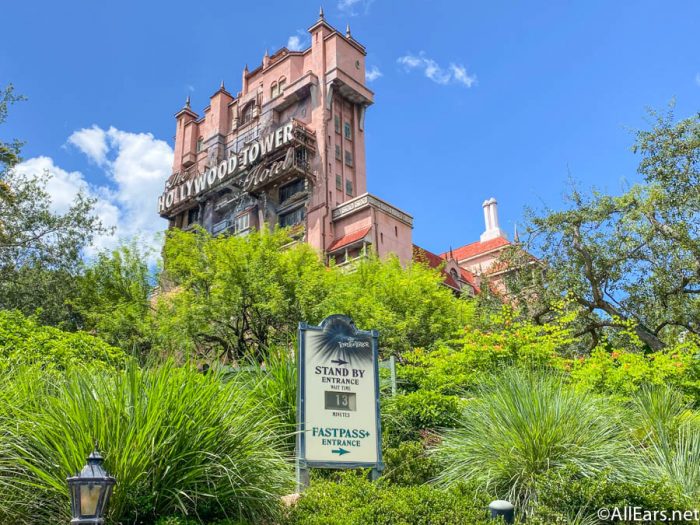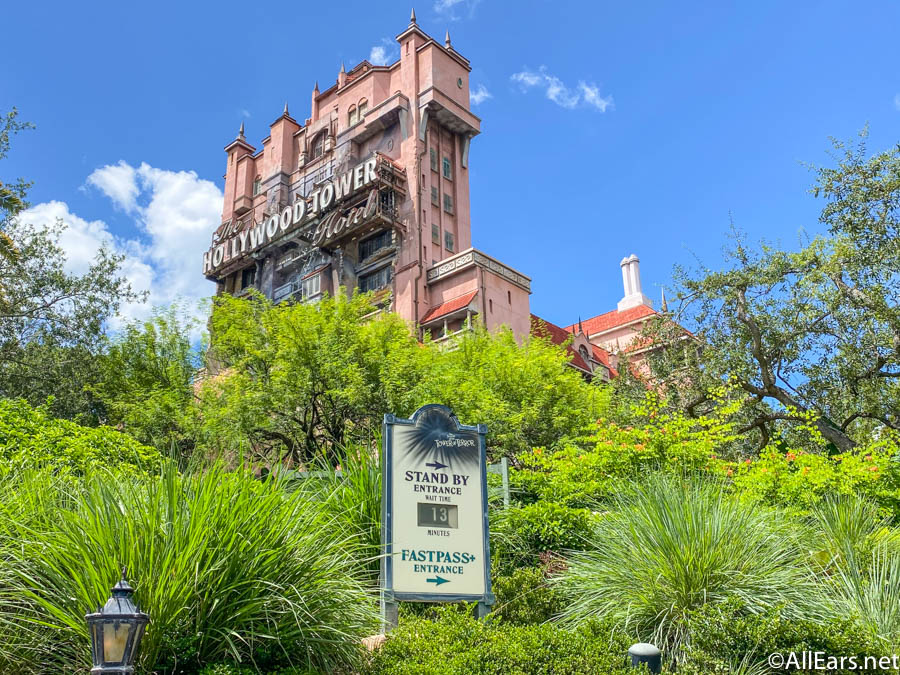 Although Rise of the Resistance has a modified queue, there are only two times per day that guests are able to join them (and the Boarding Groups are taken up within minutes). More Virtual Queues with wait times could help shorten popular rides' waits additionally and keep guests moving around the parks without crowding in one place.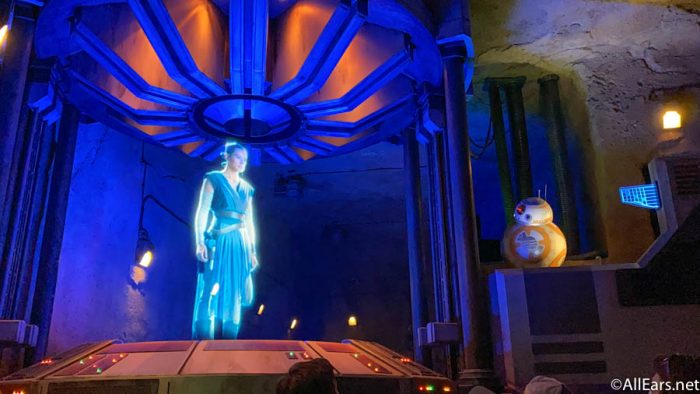 Hand Sanitizer Requirements
Although Disney World has hand sanitizer stations available before rides and throughout the parks, it's a requirement that Universal Orlando's Team Members give guests sanitizer before riding attractions. We want to note that the hand sanitizer doesn't smell the greatest, but we appreciate Universal's extensive requirements and ride procedures for guests to make sure their hands are clean.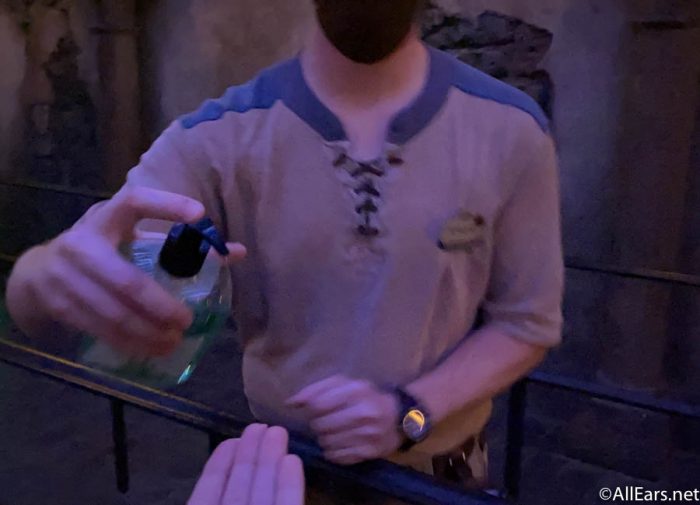 Disney provides the option to guests, but hand sanitizer isn't a requirement before going on rides. Instead of just encouraging guests to use the sanitizer, an additional health and safety measure could be implemented like Universal's where Cast Members must make sure that guests are given sanitizer before boarding their ride vehicles.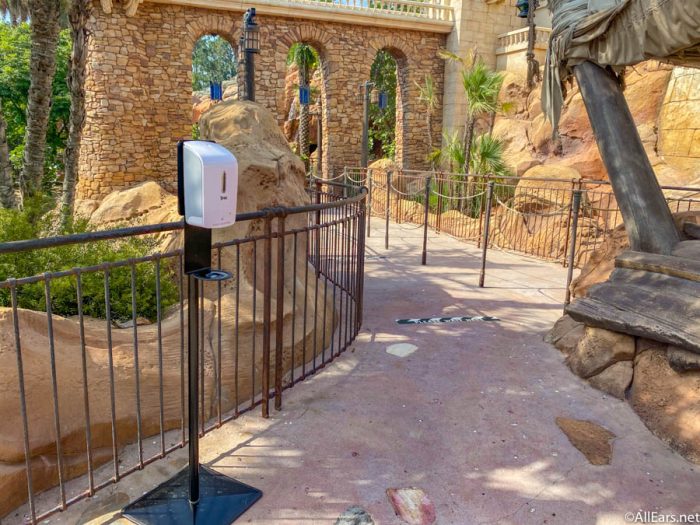 Since multiple attractions aren't wiped down after every use in Disney World, this would help the rides stay cleaner as another health and safety measure.
Attraction Seating
Disney World is still making sure that guests are distanced from one another when they're on attractions in the parks. However, different attractions may seat parties in every other row, while several rides have plastic barriers between guests instead.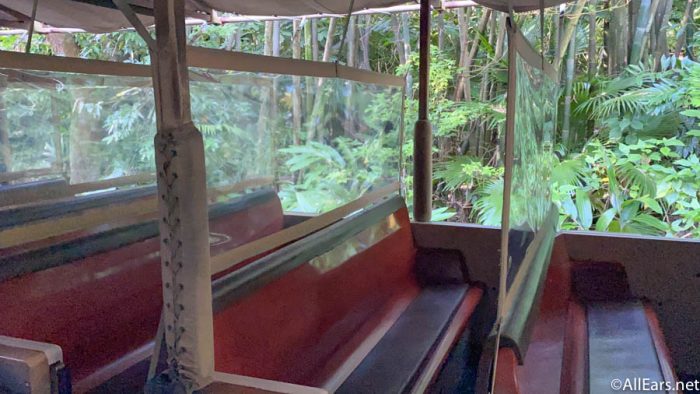 Universal has been seating guests in every other row or every couple of rows so there is a distinct amount of space between people. While we've been back in the parks, we have never felt too close to people on the attractions in Universal Studios Florida or Islands of Adventure.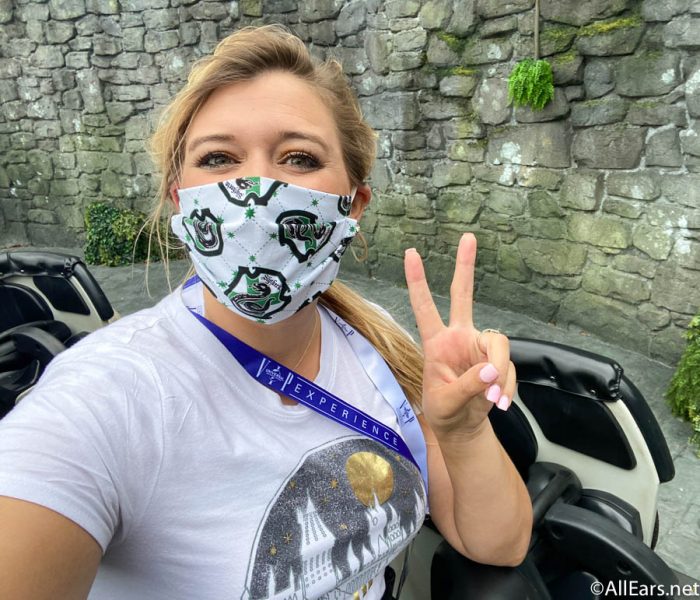 However, there have been a few times we've had distancing concerns or felt claustrophobic in a reopened Disney World. During rides like Kilimanjaro Safaris, Disney has put barriers in between each row so it can seat parties invert row, but sometimes the barriers don't seem super sufficient (even though we know that Disney is doing everything they can to keep people safe).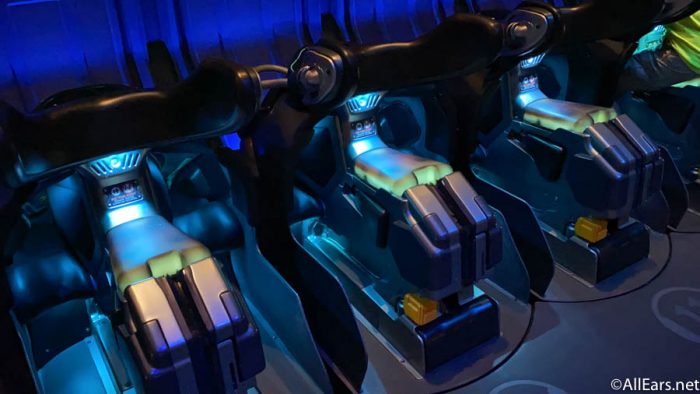 While it might add longer wait times to some of the attractions in Universal, we appreciate the distancing measures that are in place. While we've been back in Disney World, we think it could help for the parks to separate guests even more by adding more space between seating on rides.
Face Masks on Characters
While we've been back to Disney World, we've been ECSTATIC to see the Character Cavalcades out and about. However, we have noticed that face characters are not required to wear masks when they are in the parks.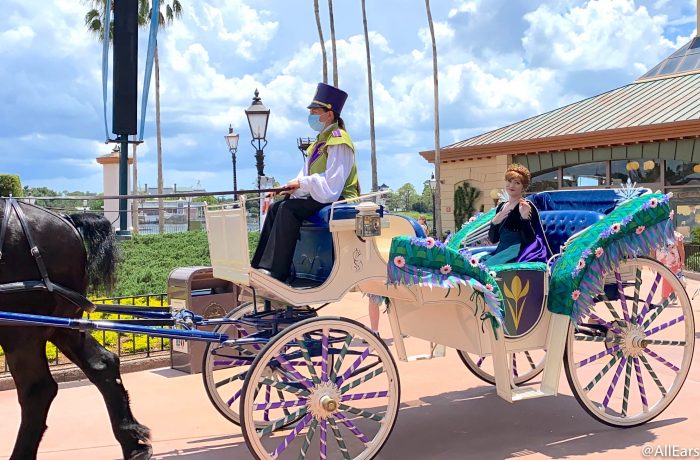 Although they're separated from other Cast Members and guests, it's notable that face characters aren't required to follow the mask mandate like everyone else in Disney World.
Universal has been doing the exact opposite, where all the face characters are either wearing face masks or face shields. While they're still distanced from guests on stages or behind roped off sections, the health and safety measure is still put in place for every Team Member in the parks.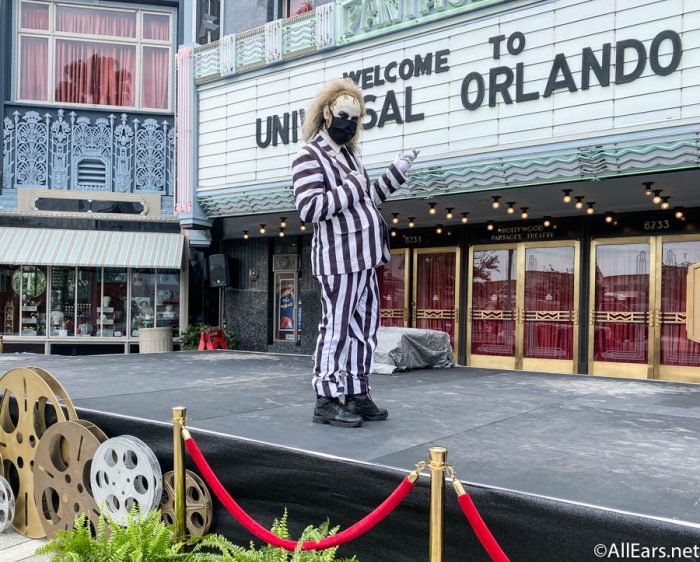 Although we might not be used to seeing Disney Princesses in face masks, this is an unprecedented time that we haven't experienced before. Face masks on some of kids' favorite characters may even make them more willing to wear coverings themselves.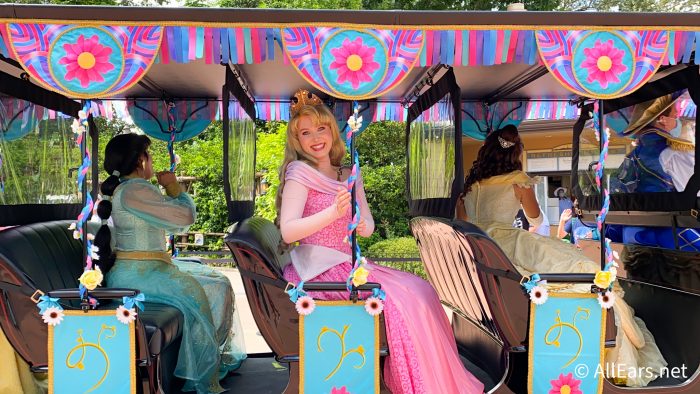 The character interactions in Universal haven't been impacted greatly with the masks, so Disney may experience a similar situation by implementing coverings for all character performers.
Annual Passholder Perks
Disney World has been welcoming Annual Passholders back to the parks with Disney Park Passes available for 3 days at a time. However, since we've been back to Universal Orlando, we've noticed some pretty awesome Passholder perks recently!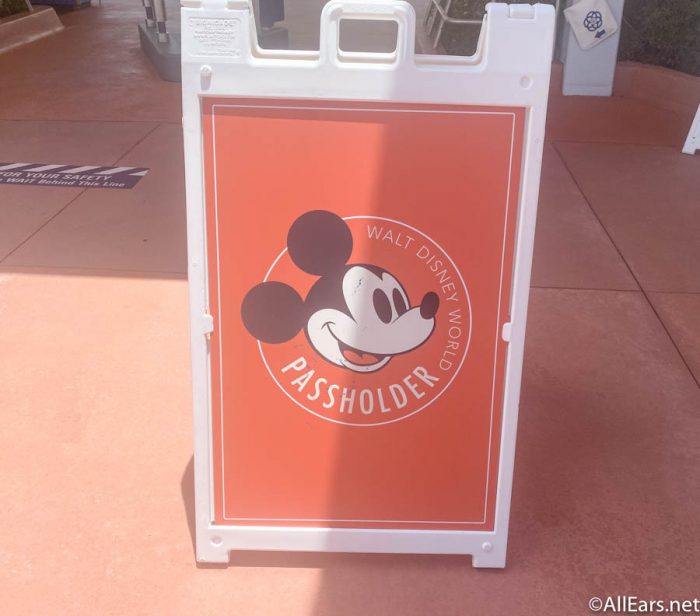 On top of the designated parking upgrades and park entrances, Passholders also have special goodies they can pick up! We were able to snag a refillable mug for free (even though it's normally $16.99 to buy for the day), and we'll be able to bring it back to the parks to use it for only $9.99 per day.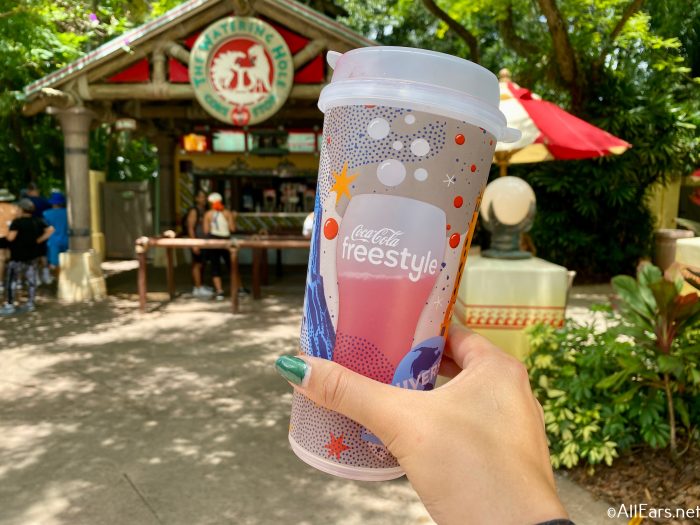 Passholders can also grab an Annual Passholder Pin and Magnet to take home and show off to all their friends and family! (Just look at how cute the E.T. Pin is!)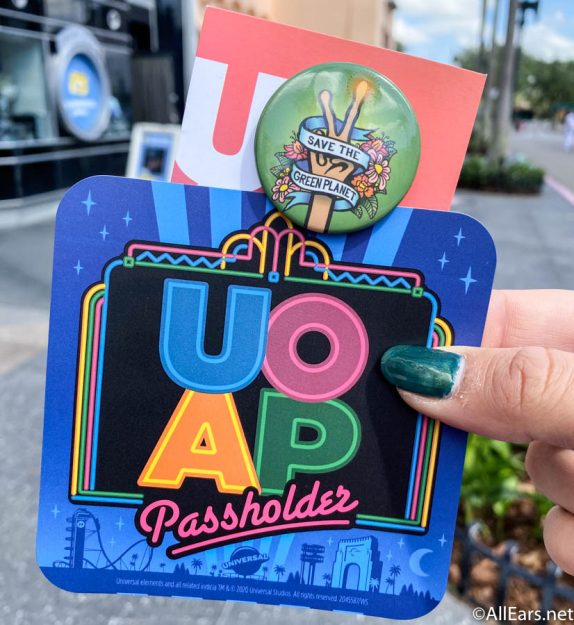 Hotel Temperature Checks
When Universal Orlando's hotels opened, guests were required to go through a temperature check before entering the resorts. After going through the screening, people are given a wristband to wear so they don't have to go through another round of temperature checks before entering the parks or resorts again.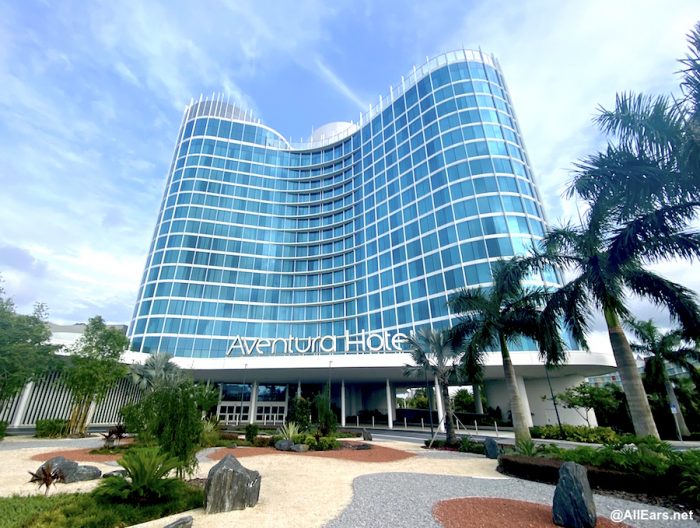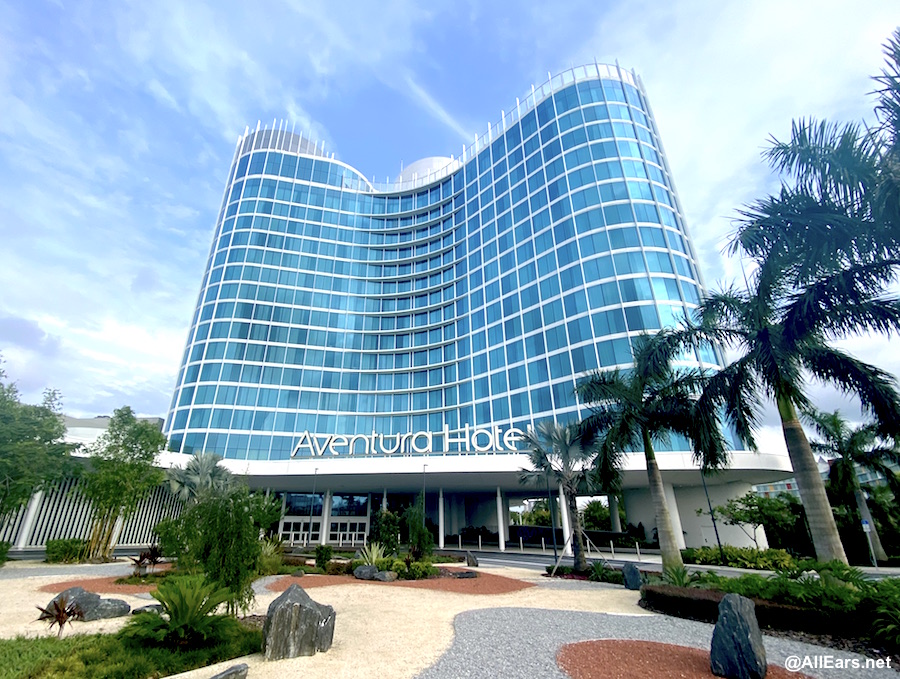 However, Disney Resorts haven't been requiring temperature checks for guests checkin in at their resorts (even though they're necessary to enter the parks). Although there are plenty of health and safety guidelines at the hotels, it was surprising for us to see that temperature screenings aren't required, even though Disney said they would be at the resorts.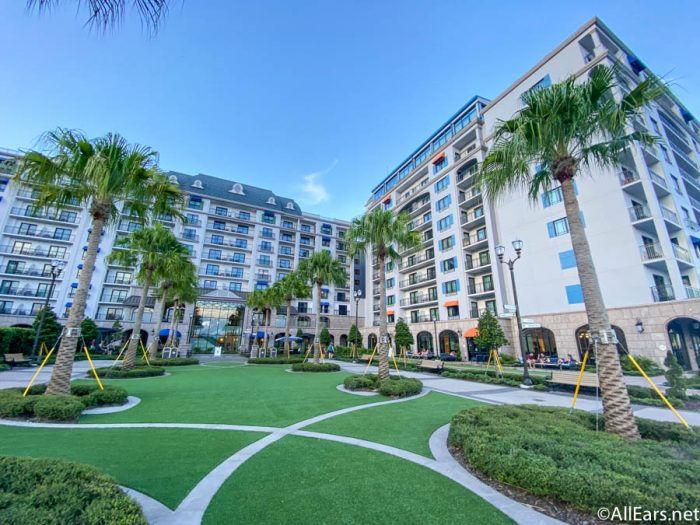 Instead, guests are asked to operate on an honesty policy by checking through the health and safety guidelines before checking into their hotel. Instead, Universal will either turn guests away or have them quarantine themselves in their room if they have a temperature of 100.4 ° F or higher as a precaution for other people visiting.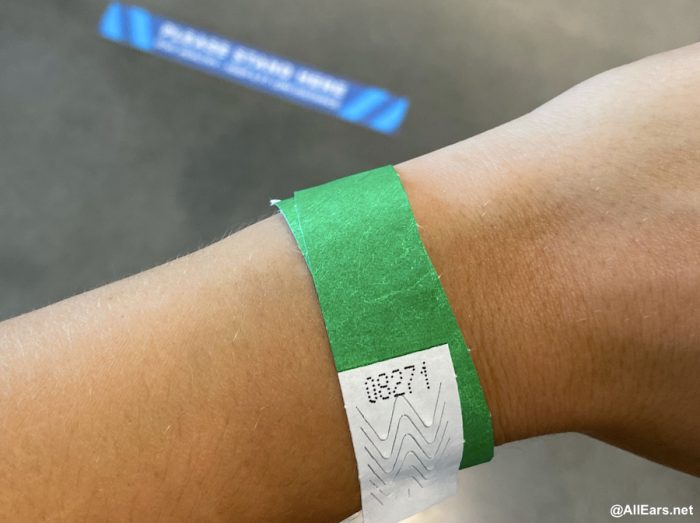 While temperature checks could always be implemented into the Disney Resorts at a later time, the additional health and safety measure could make traffic flow smoother at the resorts and transportation. If guests are given a wristband like Universal, they wouldn't need to go through temperature checks multiple times throughout their time in Disney World during the day.
Although both Disney World and Universal Orlando are abiding by strict health and safety regulations, the situation has been continually evolving. While we have seen plenty of beneficial guidelines in place at both parks, these were a few policies we've seen at Universal we'd love to see Disney implement as well!
Have you been back to Florida's theme parks? Let us know in the comments below!
Join the AllEars.net Newsletter to stay on top of ALL the breaking Disney News! You'll also get access to AllEars tips, reviews, trivia, and MORE! Click here to Subscribe!