Whenever you're in Disney World, those lines to get a Dole Whip or corn dog nuggets can get pretty long.
But, we're big fans of the Mobile Order tool on the My Disney Experience app that allows you to pre-order and pre-pay for your food at counter-service restaurants, so you don't have to wait in line!
However, while we were in Disney Springs, we noticed a new feature on the Mobile Order option that we wanted to share with you!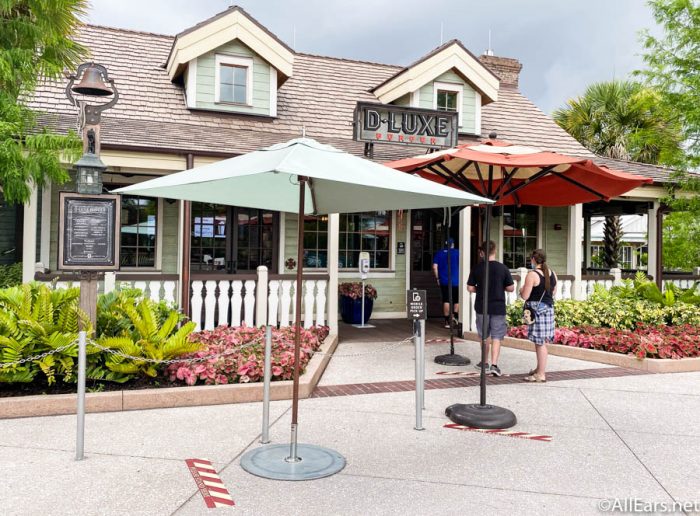 After D-Luxe Burger recently reopened, we found that it is now necessary for guests to choose an Arrival Window that allows guests a half hour time slot to pick up their order.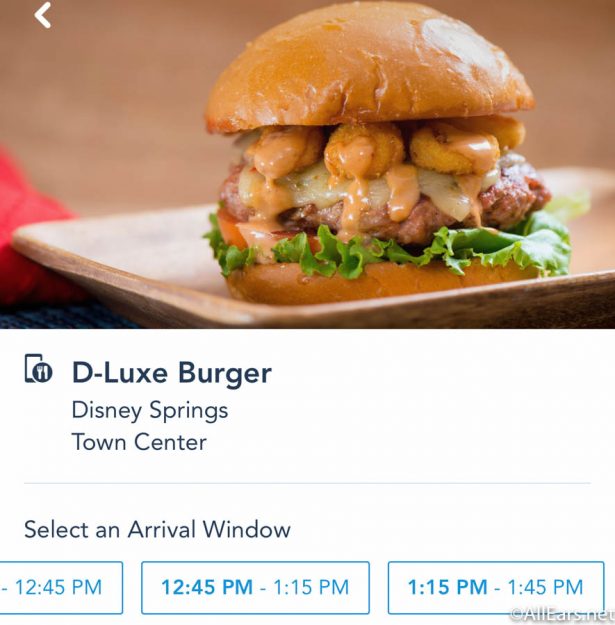 Previously, guests would just select their restaurant, choose food and beverage items off the menu, and then pick up their food whenever they'd like. Although there used to be a "Please Arrive Between" notice when you'd start your order, guests would still be able to grab their meals from the Mobile Order pick-up any time before the restaurant closed for the day.
Now, guests have to choose what time they will arrive to pick up their order before choosing their items. While Disney World has never required an Arrival Window, Disneyland's Mobile Order has also used this feature as a part of its process.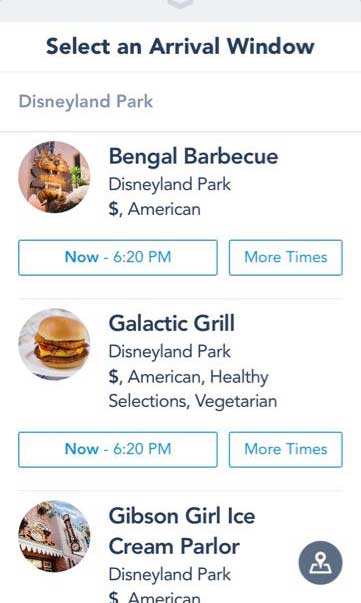 Although we can't be too sure if this will be the case moving forward when Disney World reopens, it may be a new measure to ensure distancing between guests. The Arrival Windows would allow the parks to control the flow of traffic at the restaurant so guests don't wander in and out to pick up their Mobile Orders at any time they'd like.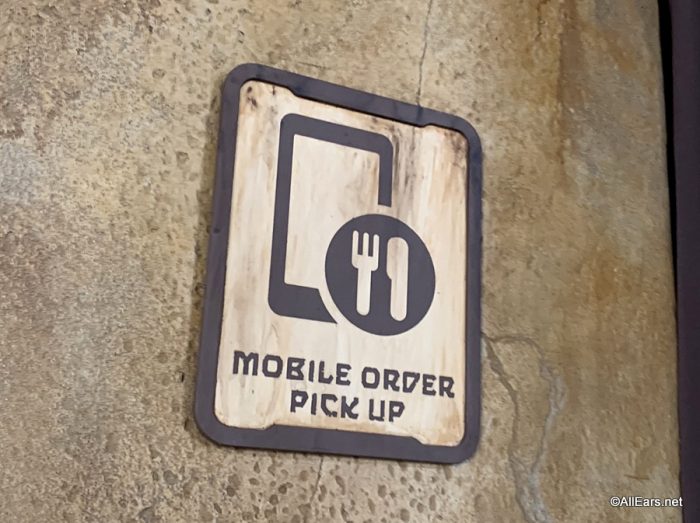 Since Disney has been promoting QR menus and contactless payments around dining locations so far in Disney Springs, the parks could be implementing Mobile Order into more locations. But, D-Luxe Burger is the only location open currently with Mobile Order available, so we will have to wait and see!
As always, we'll keep you updated about Disney World's Mobile Order tool when the parks reopen!
What is your favorite Mobile Order location in Disney World? Let us know in the comments below!