One of the most exciting things about the Disney Parks — and one thing that upsets plenty of guests — is their constant evolution. And Epcot is no exception. We're still mourning the loss of some attractions (RIP Club Cool!), but it's easy to see why some of the quirkier attractions ran their course.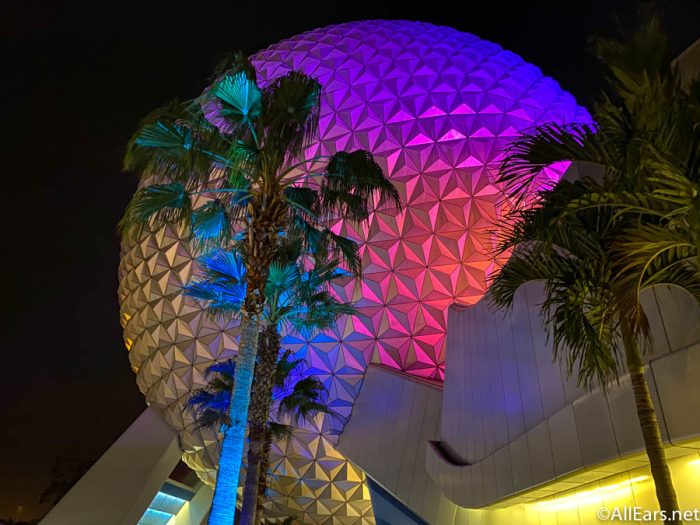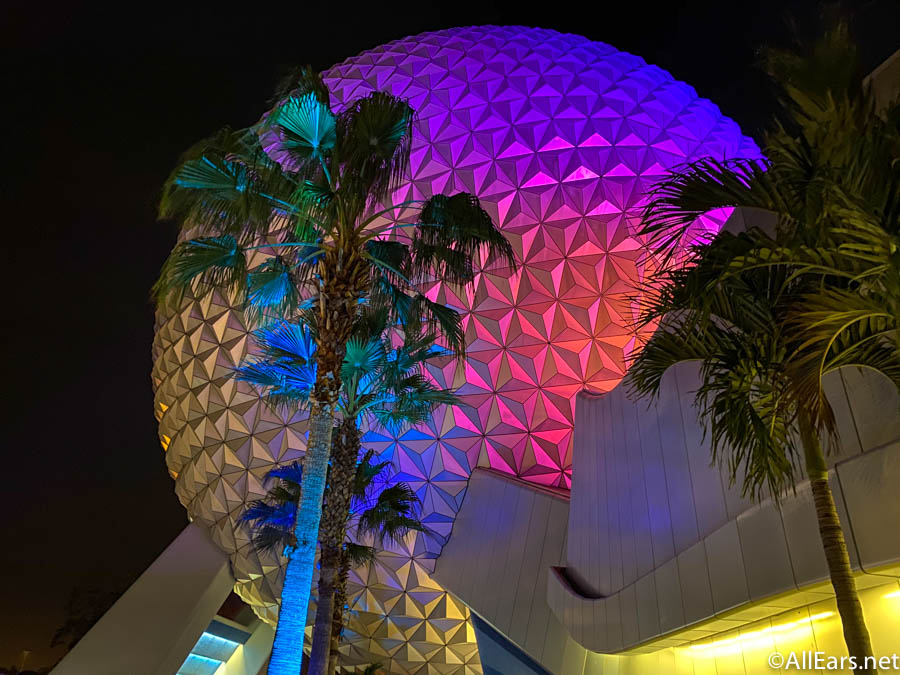 Here's are some of the most bizarre attractions that used to be at Epcot!
Kitchen Kabaret
Let's kick things off with Kitchen Kabaret. This Epcot opening day attraction was located in the Land Pavilion. Its goal was to promote healthy eating through the use of songs, but with a cast of Animatronic food characters doing the performing, some might remember it as more of a fever dream.  The show was hosted by Bonnie Appetite (props on the food pun!) who introduced the acts in a music review format.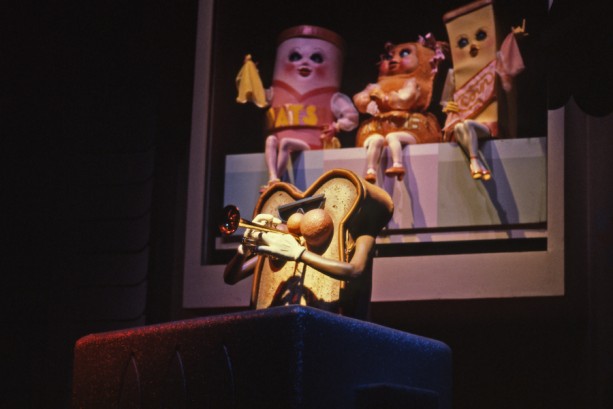 Guests were treated to numbers such as "Boogie Woogie Bakery Boy" by The Cereal Sisters, "Meat Ditties" by Hamm & Eggz, and "Veggie Veggie Fruit Fruit" by Colander Combo and Fiesta Fruit. Kitchen Kabaret had its final performance back in 1994, but its legacy still lives on. The song "Veggie Veggie Fruit Fruit" is included in the Epcot Forever fireworks show. And, once you've heard it, it's likely to be stuck in your head for years!
Food Rocks
From one food-themed musical review to another, let's dig into Food Rocks! This attraction opened in 1994 and was the replacement for Kitchen Kabaret. The basic concept was the same: animatronic foods performing songs about healthy eating. But instead of original tunes, the majority of the songs from Food Rocks were parodies of popular songs.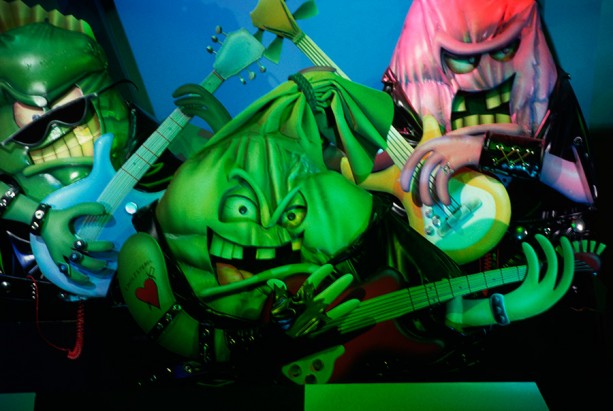 Guests were treated to performances like "Every Bite You Take" by The Refrigerators (a take on "Every Breath You Take" by The Police) and "Vegetables are Good for You" by Neil Moussaka (a veggie version of "Breaking Up Is Hard To Do" by Neil Sedaka). The attraction eventually closed in 2004 to make way for Soarin', but as Neil Moussaka would say, vegetables are (still) good for you.
Body Wars
Buckle your seatbelts because Body Wars was one heck of a bumpy ride. Body Wars was a simulator ride that opened in the Wonders of Life pavilion in 1989. The ride storyline recruited guests as "observation team members" of Miniaturized Exploration Technologies (MET). From here, riders were miniaturized and sent into the body of a patient to observe white blood cells attacking a splinter.
This ride (understandably) left a lot of guests feeling queasy. Between the motion sickness-inducing simulator and the graphic storyline, this ride was a recipe for nausea.
The Making of Me
Is there anything more surprising than running into "the birds and the bees" talk at Disney World? In 1989, The Making of Me debuted in the Wonders of Life pavilion. The film was narrated by Martin Short, who walked through the story of his birth. Including details about how they met, got married, and had their first child.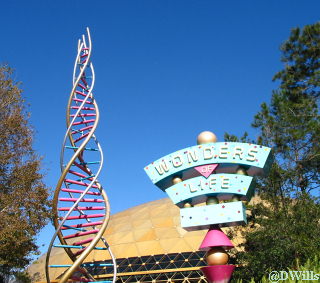 Oh, and it also included animation explaining the process of fertilization between sperm and egg. The film was definitely educational but not something we're used to seeing at Disney World!
StormStruck
Did you know that there used to be daily hurricanes in Epcot? Well, simulated hurricanes, at least. StormStruck was an interactive attraction housed in Innoventions East in Future World. Here guests could experience a 4D wind storm and build a house designed to withstand severe weather.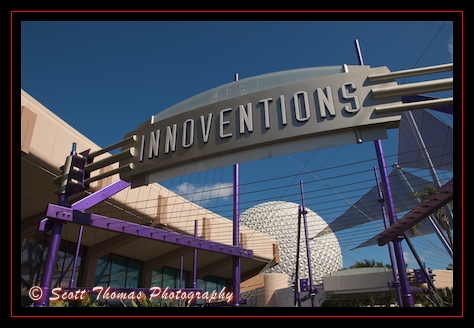 This attraction was definitely educational and supplied guests with a ton of good information. But it's easy to see why people may not want to experience a simulated hurricane on vacation. Particularly when actual hurricanes threaten the state of Florida every hurricane season.
Tapestry of Nations Parade
Did you know that Epcot used to have a parade? The Tapestry of Nations Parade was created for the Millenium Celebration and ran from 1999 to 2001. The parade was themed around world peace and was led by the Sage of Time — a stilt walker in an elaborate costume. The parade featured huge, interactive puppets and proceeded through World Showcase.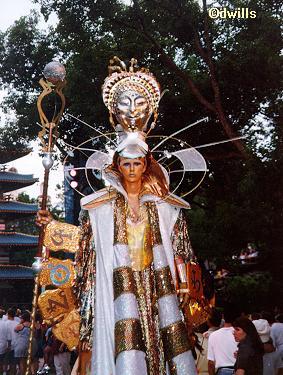 With all of the festival booths in the World Showcase during most of the year, the concept of a parade at all is bizarre! But the soundtrack was super-catchy, so the Tapestry of Nations has a place in the hearts of old-school Epcot fans.
Splashtacular
This stage show was definitely a product of its time. Splashtacular ran from 1993-1994 in Future World. The story began with Mickey inviting guests to the Fountain of Nations for a celebration, but of course, disaster ensues. An alien sorceress interrupts the party and a battle erupts between good and evil. As these things do. All seems lost when the sorceress brings out her secret weapon: a fire-breathing dinosaur named TerrosauX.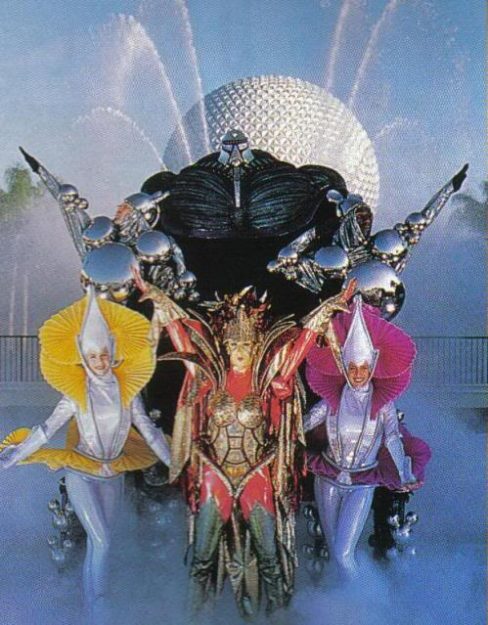 Spoiler alert, Mickey wins the day by summoning the power of the fountain's water. Which seems like just about the most '90s production of all time!
Since opening in 1982, Epcot has seen attractions come and go. And while some of them have a timeless feel, others are definitely bizarre! Who knows what current attractions we'll be shaking our heads at in 10 or 20 more years!
What do you think of these former Epcot attractions? Let us know in the comments!
Join the AllEars.net Newsletter to stay on top of ALL the breaking Disney News! You'll also get access to AllEars tips, reviews, trivia, and MORE! Click here to Subscribe!