It's been months since World Showcase's classic O' Canada last entertained guests in the pavilion's Circle-Vision theater. Since then, the space that formerly hosted Martin Short's comedic performance in an ode to Canada has been largely quiet — save for Epcot Food and Wine guests relaxing and cooling off in the AC during the Festival.
Epcot Holiday Decor
But now signs of the theater's rebirth are appearing. Literally! The new show, called Canada Far and Wide, is set to begin in January 2020, and Epcot's now installed signs to let folks know that it's coming soon!
The signs, in red with white writing, have recently been spotted in the pavilion. We're guessing the relatively nondescript signs will be replaced with something more compelling in the future. 
Canada Far & Wide is one of four new theater attractions coming to Epcot in 2020; the others are in China, France (to alternate with Impressions de France), and The Land (we shared the sign for that one here).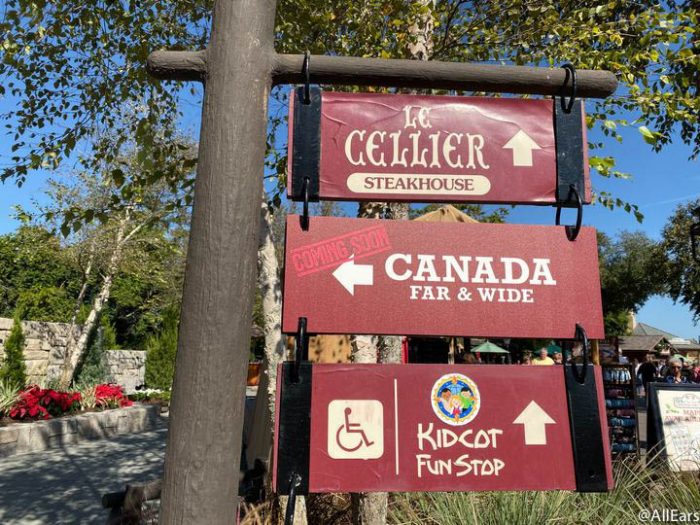 We wonder which notable Canadian will be narrating the new film. Maybe we will get lucky and it'll be someone popular like Ryan Reynolds. Or the voice of Canada: Celine Dion. Maybe Martin Short will reappear! Sorry — we can't wait to find out! 
What are you hoping to see and hear in Canada: Far and Wide? Let us know in the comments!