The American Adventure pavilion in Epcot's World Showcase at Walt Disney World is generally thought to be a pretty patriotic spot for visitors, but during the holidays, it's also home to the most patriotic gingerbread in the World.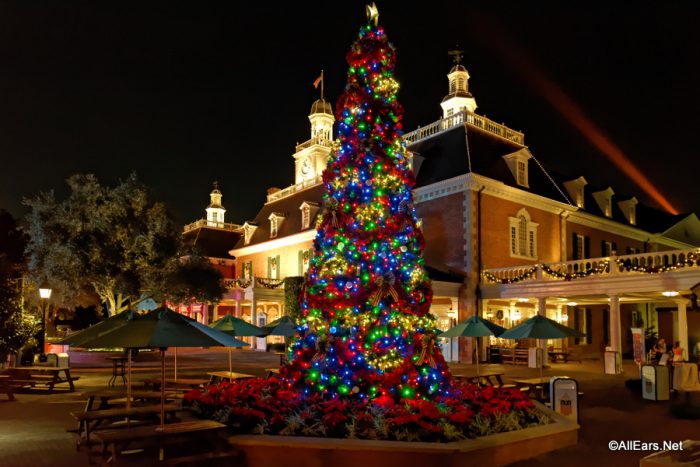 As has been the case for several years, American monuments and iconic buildings have been recreated in edible form for the holiday season. It's the National Mall — dominated by the Washington Monument — and presidential memorials in gingerbread!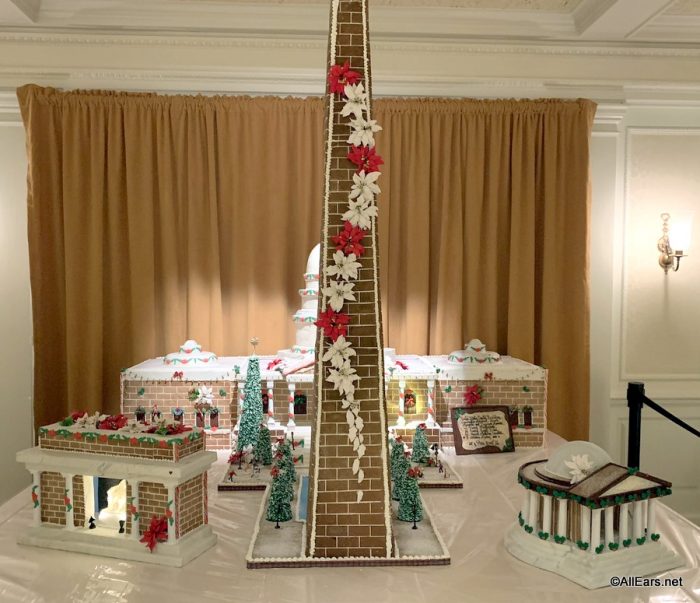 It's impossible not to be impressed by the attention to detail here. The white and red poinsettias on the side of the Washington Monument are lovely.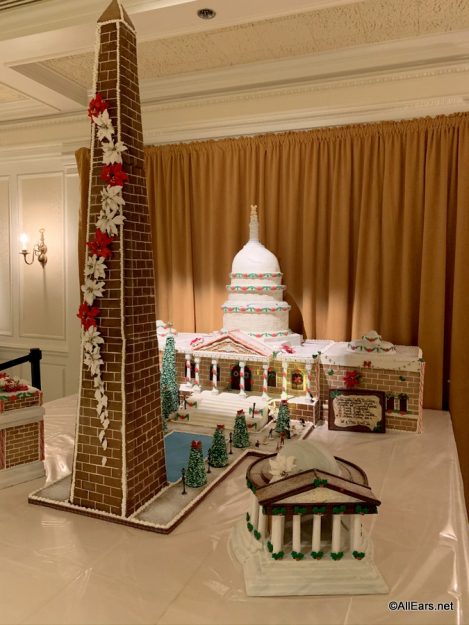 The Capitol Building features a white dome this year. In some years past, it was red-and-white (think a swirl peppermint candy) and red-and-green. We like the more classic white.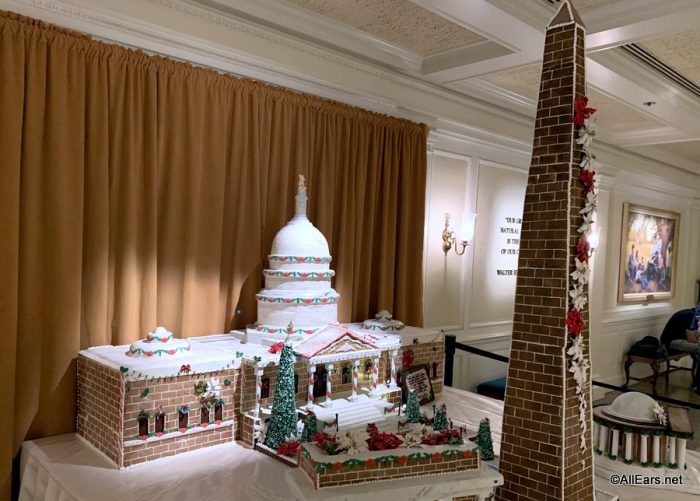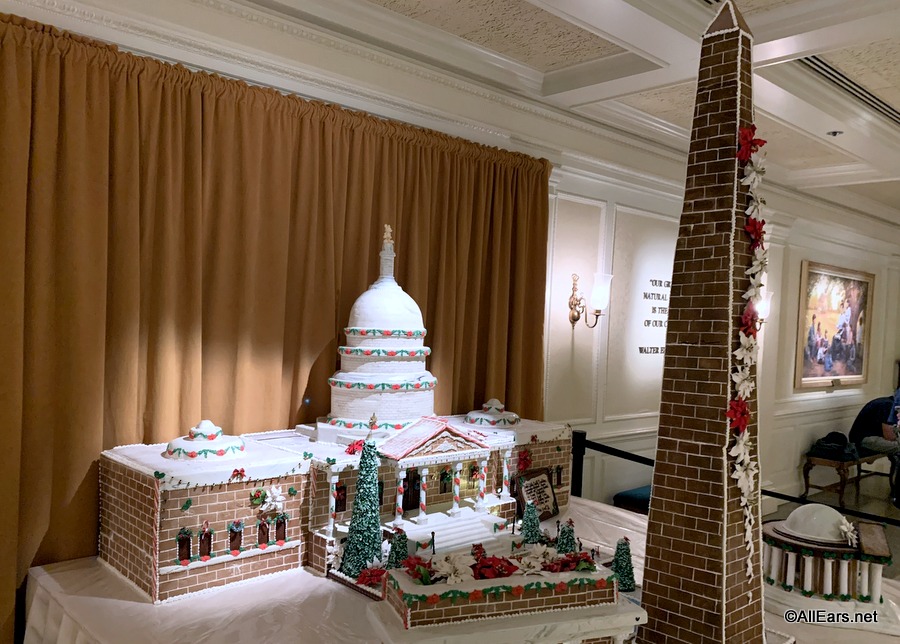 Lights along the roofline and boughs with bows add some festive cheer.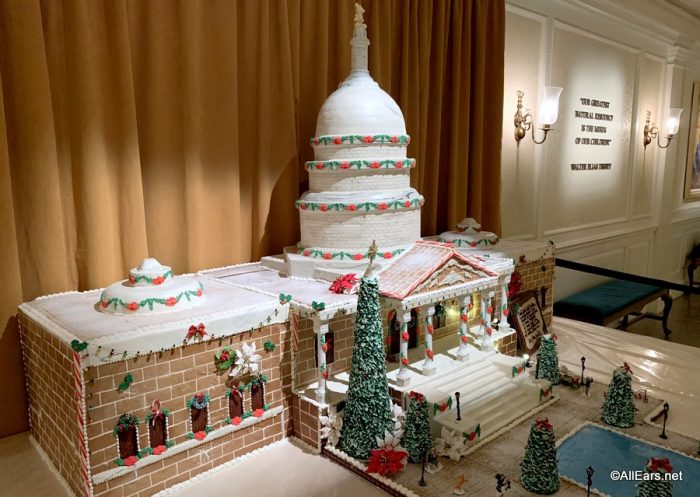 Mickey tops the Capitol in this incarnation. Small figures on the Mall in front of the Capitol are fun to look at closely, too.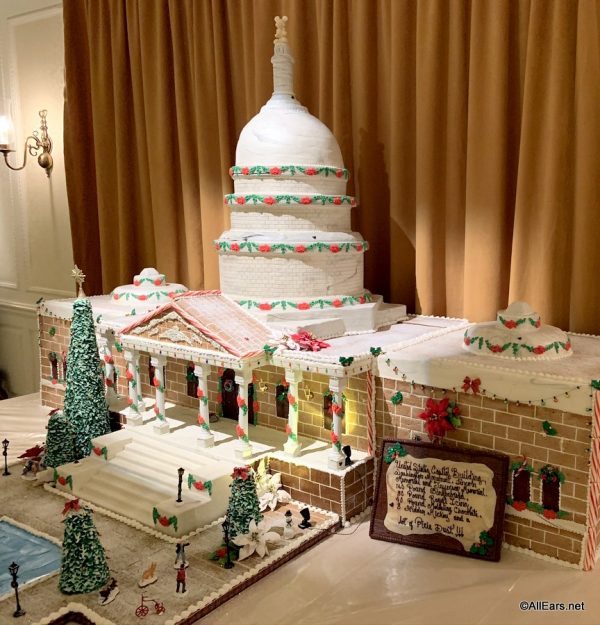 Gingerbread Capitol
There's also a Lincoln Memorial, with Honest Abe's famous statue done in white chocolate.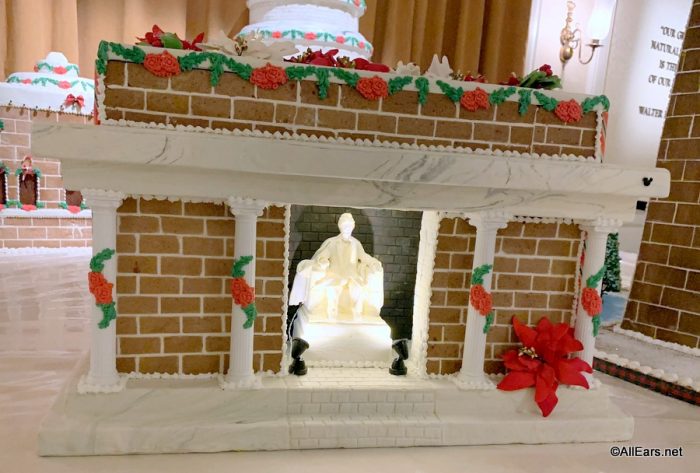 The Jefferson Memorial features a marbled dome and lots of red and green accents.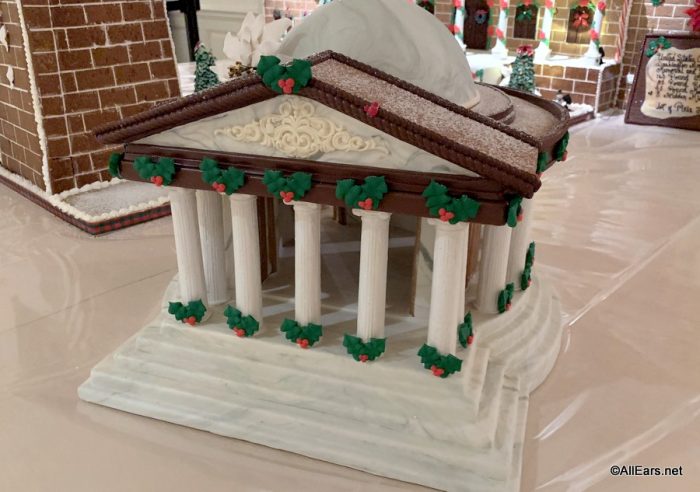 For information about the display, there's an edible board that tells visitors it's made of 160 pounds of gingerbread, contains eight Hidden Mickeys, and used "a lot of Pixie Dust."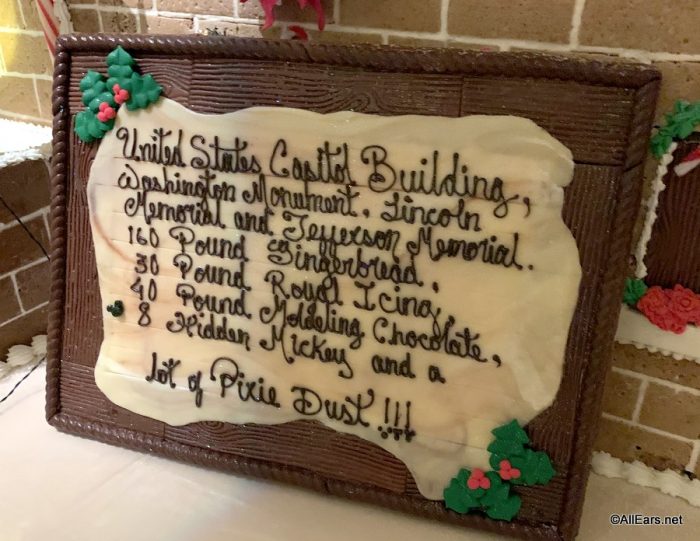 This magical display will be available for gawking through the holiday season (likely into early-January) so don't miss it — or the Voices of Liberty singers — on your upcoming Epcot visit!
Which part of this patriotic display impresses you the most? Share with us in the comments!
See more gingerbread from around the World at the links below!