"it's a small world" originally opened in 1964 at the World's Fair. It was so successful that it got packed up and relocated to Disneyland in 1966. Today, there are four other versions of "it's a small world" located in other Disney parks. The success of this ride also inspired the iconic gift shop exits you see around Disney parks and, consequently, the entire world.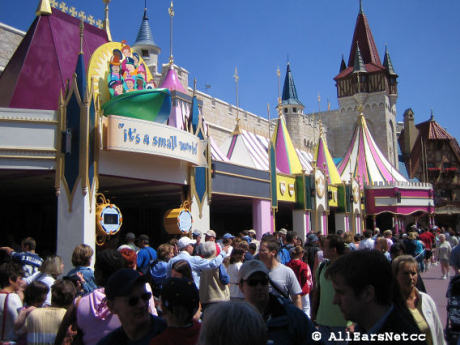 Through our research, we have found that there are maps of the original Disneyland version all around the internet. Some Disney fans have even gone as far as to label every doll featured. In the Disney World version, there are almost 300 dolls represented along your 10-minute boat ride. There's no possible way to list them all because some are dressed without specific countries. Instead, they feature outfits that are more culturally influenced.
Europe
The first room of your boat tour around the world has countries from Europe.  We see: Switzerland, France, the United Kingdom including Scotland, Ireland, Germany, Spain, and Italy. We know we're missing one or two. Who do you see?
Middle East/Asia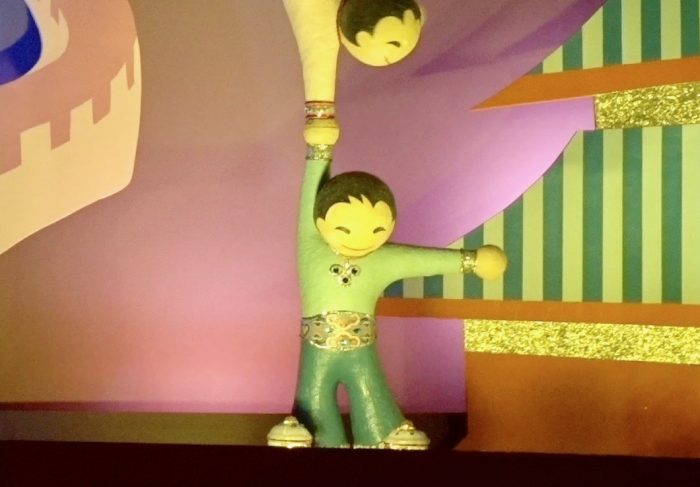 The next colorful room contains flying kites overhead. With so much action going on and so many places to look, we're sure we miss one or two places. Here, we spot: Israel, Russia, China, India, Morocco, Japan, and Korea. Can you name any we forgot?
Jungles
It's hard to notice the dolls with all the cute animals in this room. Aside from the elephant, giraffes, monkeys, zebras, hippo, and hyenas, we see a few more familiar faces. The dolls in this room are a bit less specific but represent cultures from Egypt, South Africa, Tanzania, Kenya, and Uganda. Do you know which particular countries are here?
South America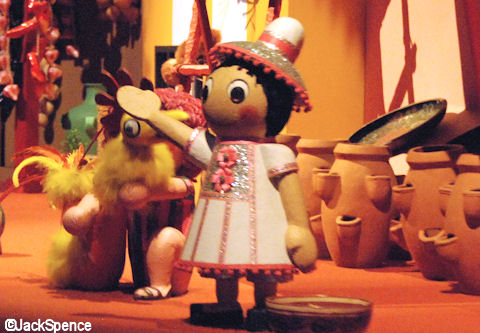 As you head through to the next room,  a group of spinning penguins greets you before you float on through to the next set of countries. We see Central America, Argentina, Mexico, and Chile before heading into the Rainforest. Are there more countries here that we forgot?
South Pacific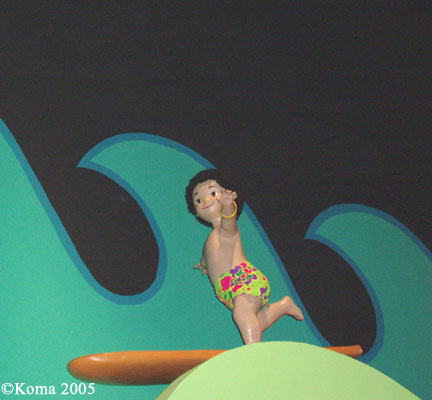 The next room is a mix of Pacific Islanders, including Polynesia, Tahiti,  the Philippines, Hawaii, New Guinea, Australia, and New Zealand. Wow! There is a lot of culture crammed in there! Did we leave anybody out?
The Finale
In the final room, all the countries come together dressed in white with contrasting shades of light blue, pink, and purple. All the previous cultures are represented as the entire world in one place, and the new additions to this room include North America in the form of cowboy and Native American right before the Goodbye Room and exit.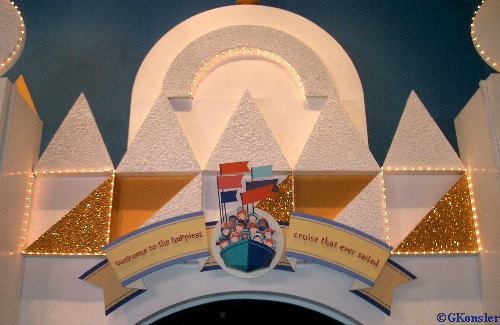 The classic "it's a small world" attraction is an icon of Disney in every way. The most culture-packed ride has become a big part of Disney culture in and of itself. On your next sail, count the total number of dolls and how many different countries there are, and while you're there let us know in the comments which places we left out. We know there were probably a lot. Find out more about the history of "it's a small world" on our page for the attraction.
Want more AllEars.net content? Be sure to check out our YouTube Channel for reviews, news, information and more! 
Subscribe to the AllEars® newsletter so you don't miss the latest Disney news!