Mickey's Jingle Jungle Parade is fun, very popular and a favorite of many visitors. The parade is basically the holiday version of the Jammin' Jungle Parade that runs during the rest of the year. The colorful floats and festive creatures are sure to bring a smile to the faces of both young and old.
Because of the narrow walkways in the Animal Kingdom there are lots of great places to watch the parade. Unlike with Magic Kingdom parades you are really close to the performers, characters and floats as they past by. To me that really adds to the enjoyment.
Here's a video of the parade along with pictures for you to enjoy.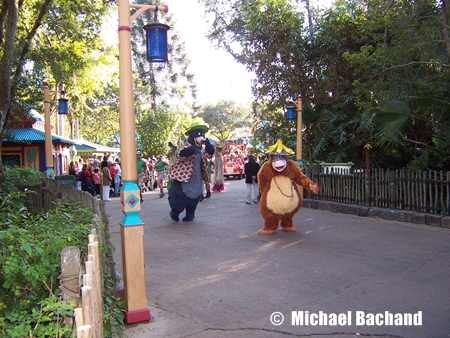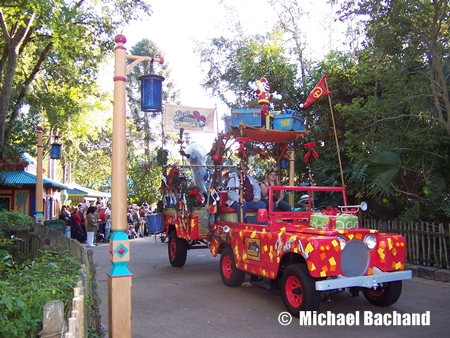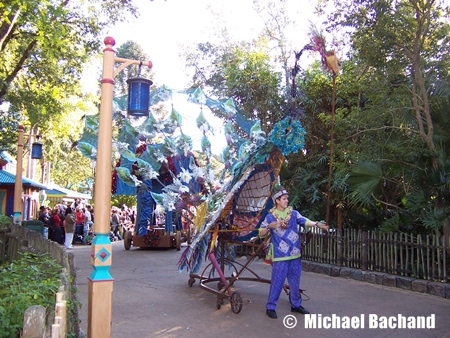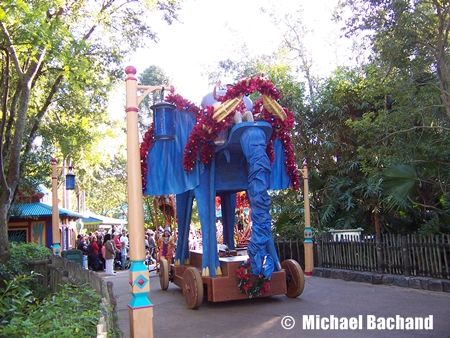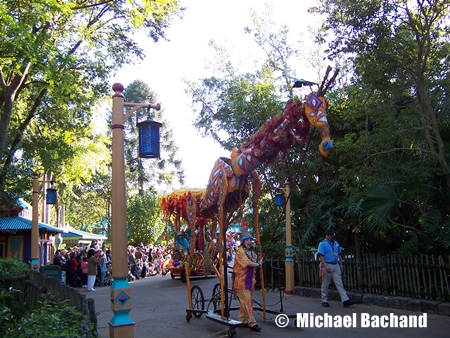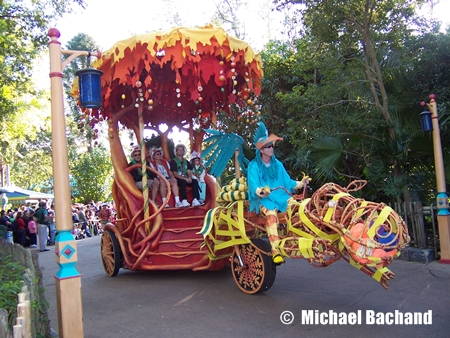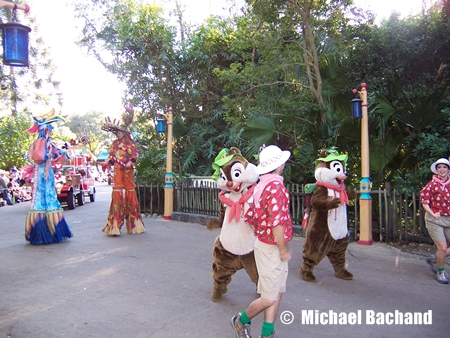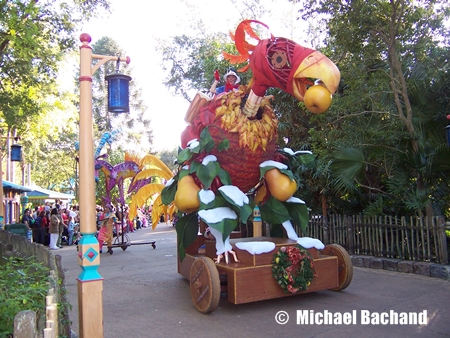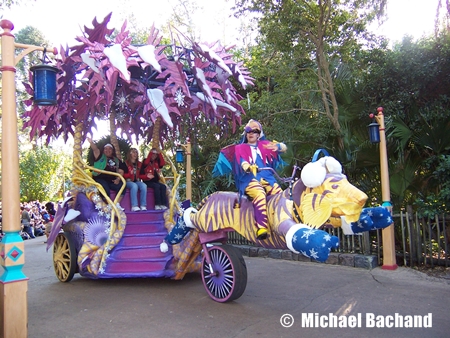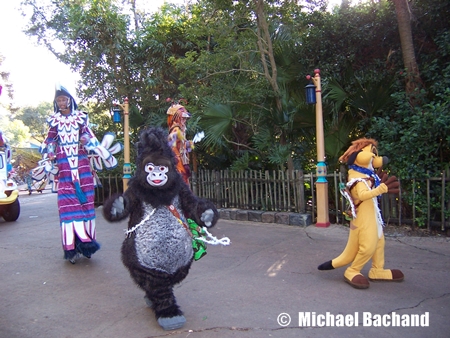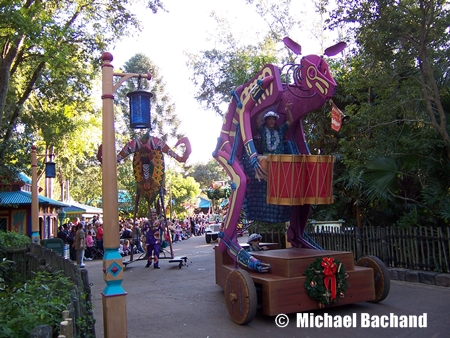 Well, I hope you enjoyed the photos and video! Let me know if you have and comments about anything in the blog. I'd love to hear from you!
NOTE: When you comment it is now necessary to enter the word "blog" (without the quotations) in a box that's located just below the "Comments" box.
Did you know AllEars® has a huge area called Rate and Review where you can share your dining reviews with fellow readers? Check it out!
Finally, be one of the first people to hear when my newest blogs go live on AllEars.net by joining "DisneyMike's World" Facebook group.
Well, that's all for now. As my good friend says, "see ya real soon"…DizneyMike
Hey, see this little green button? Well, it allows you to share this blog with your family and friends quite easily. Give it a try; it's pretty neat!