Thank you to everyone who took the time to make suggestions for my Christmas blog. You're keeping me very busy and out of trouble. 🙂
I've decided to break my Christmas blog up into a number of separate blogs. This blog will focus on Epcot's decorations. I also will do one on the decorations in Ft. Wilderness, Disney Resort Hotels as well as both Hollywood Studios and Animal Kingdom. I have already blogged on all the Magic Kingdom decorations in my Mickey's Very Merry Christmas Party blog.
So, here we go, following are pictures and videos that you requested and some that you didn't request:
There's lots of beautiful flower displays and topiaries throughout Epcot: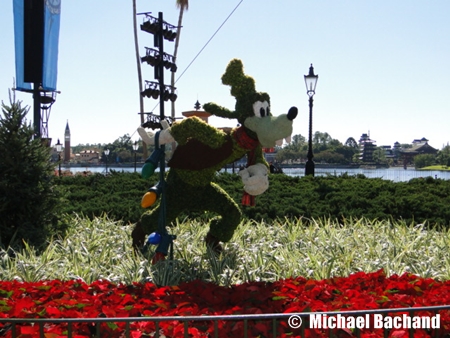 Joyful! A Gospel Celebration of the Seasons – featuring D'Vine Voice performs daily on the Future World Fountain stage.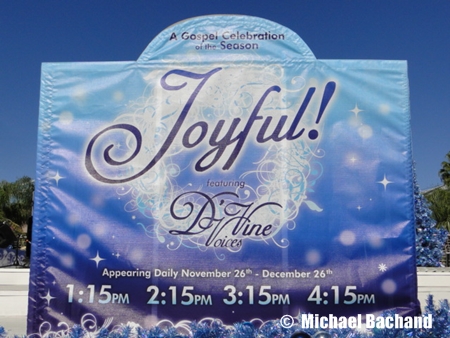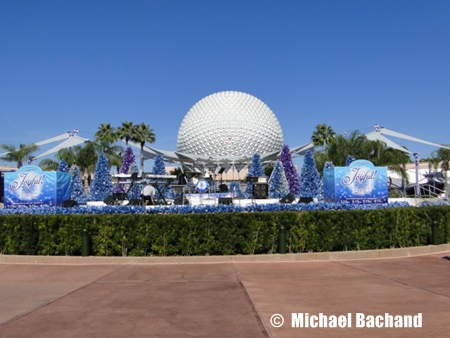 The Christmas Tree as you enter the World Showcase and the beautiful tree topper: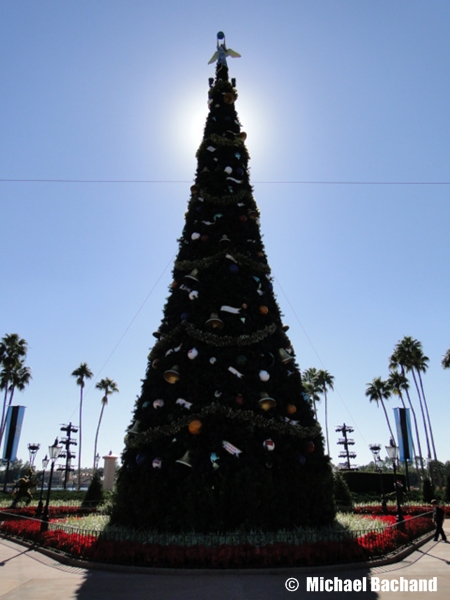 The American Adventure is decorated both inside and out:
There is a Santa's Village located just in front of where the Santa meet and greet is. The village consists of a number of little shops where you can purchase Christmas ornaments, stockings, tree skirts as well as dolls and other children's toys.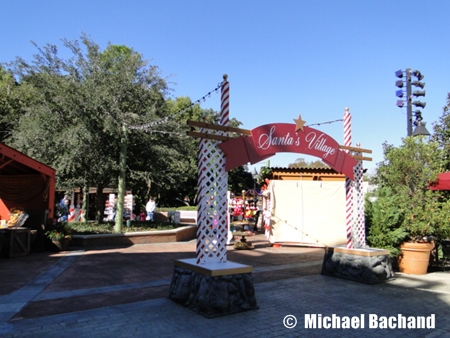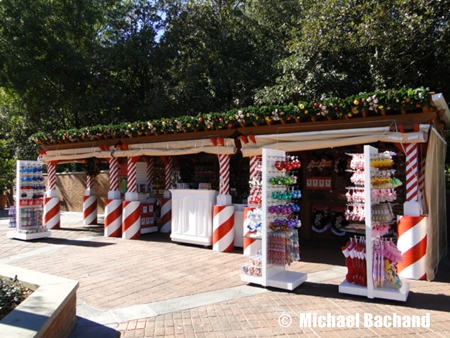 Located inside the Liberty Inn is a large gingerbread house. Inside the gingerbread house you'll find a Cast Member selling cookies and other treats.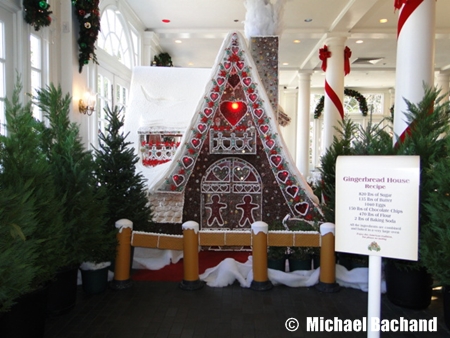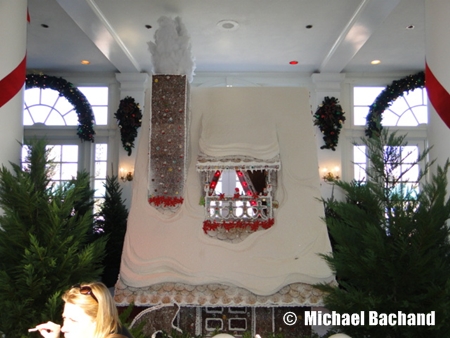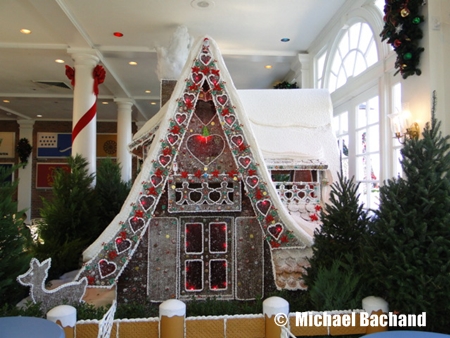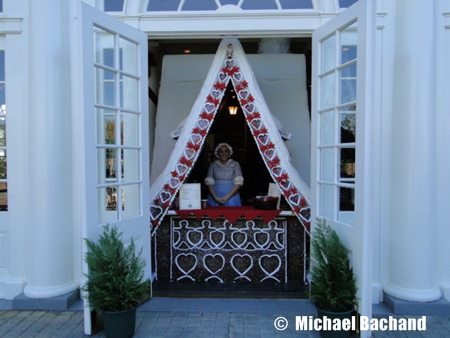 Many of you asked to hear the Voices of Liberty singing holiday songs:
Here's some pictures of the American Garden Theater all decked out for the Candlelight Processional: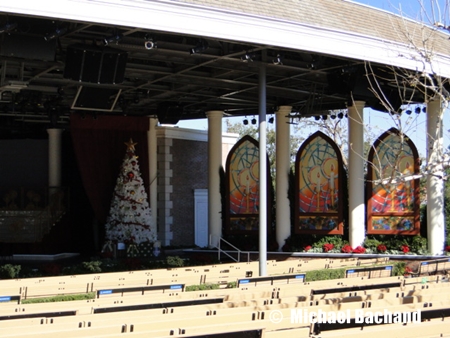 This is a video I took last year of the Candlelight Processional:
Also, in case you missed them, I did two blogs with videos of the Holiday Storytellers that are in the World Showcase pavilions in Epcot. Here are the links to the two part blog: Part 1 and Part 2.
Well, I hope you enjoyed the photos and videos! Let me know if you have and comments about anything in the blog. I'd love to hear from you!
NOTE: When you comment it is now necessary to enter the word "blog" (without the quotations) in a box that's located just below the "Comments" box.
Did you know AllEars® has a huge area called Rate and Review where you can share your dining reviews with fellow readers? Check it out!
Finally, be one of the first people to hear when my newest blogs go live on AllEars.net by joining "DisneyMike's World" Facebook group.
Well, that's all for now. As my good friend says, "see ya real soon"…DizneyMike
Hey, see this little green button? Well, it allows you to share this blog with your family and friends quite easily. Give it a try; it's pretty neat!