Most people when they think of Hollywood Studios during the holiday season the first thing that comes to mind is the Osborne Family Spectacle of Dancing Lights. Rightfully so because that light display is jaw dropping spectacular. However, there are a lot of other holiday decorations throughout the park that gives Hollywood Studios a very festive look and feel.
The very large Christmas tree that's just outside the entrance to the park is just beautifully decorated with a very fitting movie theme. Also, I think the Disney Imaginears did a great job giving the park a very "Hollywood Christmas" look and feel. Somehow seeing all the palm trees and the holiday displays that were chosen for the park is what I would expect to see if I was in Hollywood, CA during the holiday season.
I really like the the red and white stars that line Sunset Boulevard. That gets my vote for the best decorated street in any of the Walt Disney World theme parks.
Finally, bravo to Disney for the beautiful nativity scene!!!
Following are pictures of the Hollywood Studios decorations as well as videos of the Osborne Family Spectacle of Dancing Lights. Enjoy!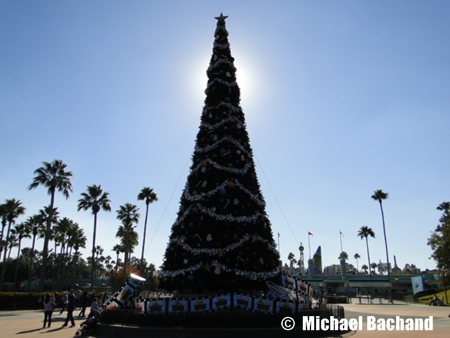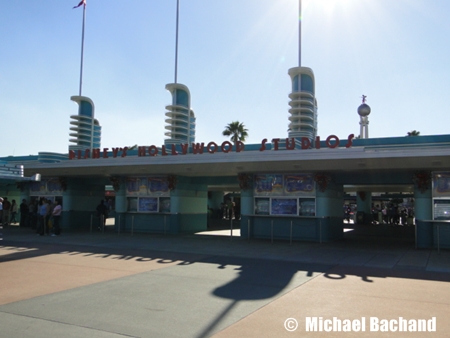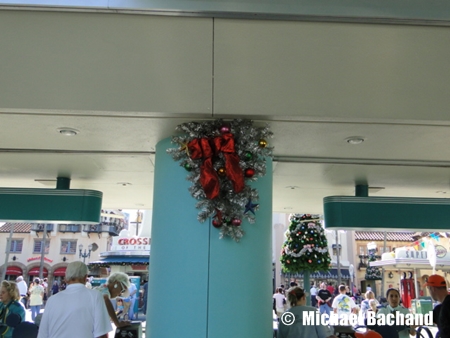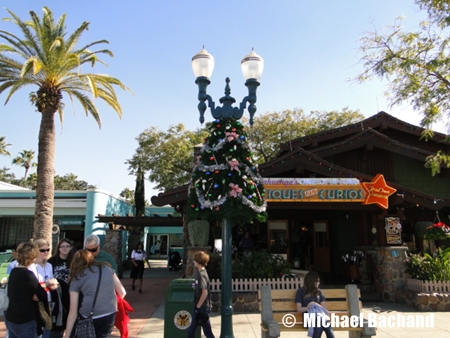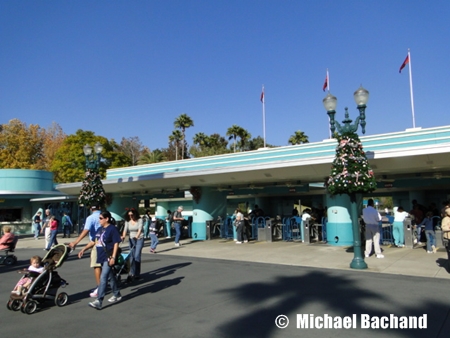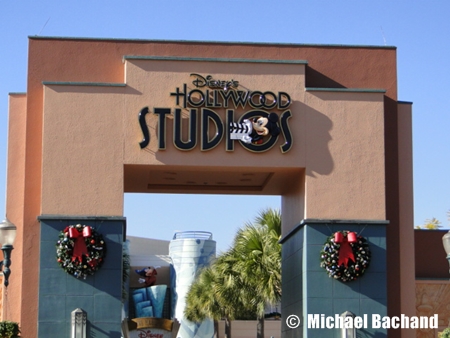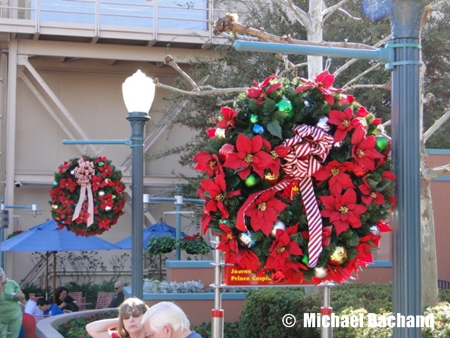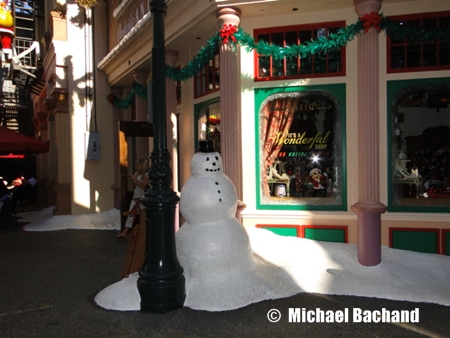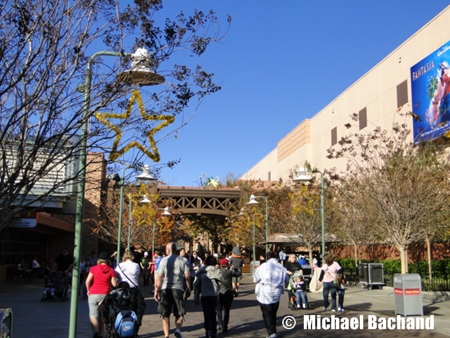 I think it wonderful that this beautiful Nativity Scene is in the park.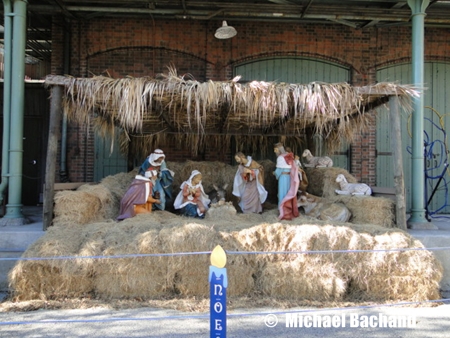 There's a large Osborne Family Spectacle of Dancing Lights sign just to the right of the large Christmas tree as you enter the park.
There's a what I call a "history board" located by the Osborne Lights that tells the story of the Osborne family and how Disney ended up with the lights.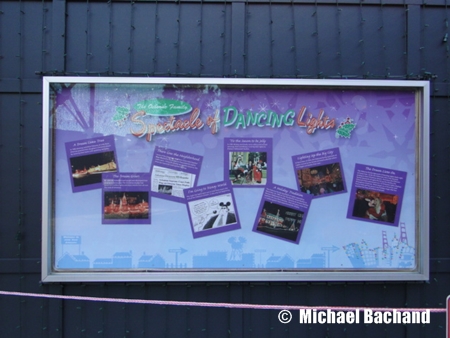 Well, I hope you enjoyed the photos! Let me know if you have and comments about anything in the blog. I'd love to hear from you!
NOTE: When you comment it is now necessary to enter the word "blog" (without the quotations) in a box that's located just below the "Comments" box.
Did you know AllEars® has a huge area called Rate and Review where you can share your dining reviews with fellow readers? Check it out!
Finally, be one of the first people to hear when my newest blogs go live on AllEars.net by joining "DisneyMike's World" Facebook group.
Well, that's all for now. As my good friend says, "see ya real soon"…DizneyMike
Hey, see this little green button? Well, it allows you to share this blog with your family and friends quite easily. Give it a try; it's pretty neat!