Today is the FINAL day of Disney World's 50th Anniversary — can you believe it?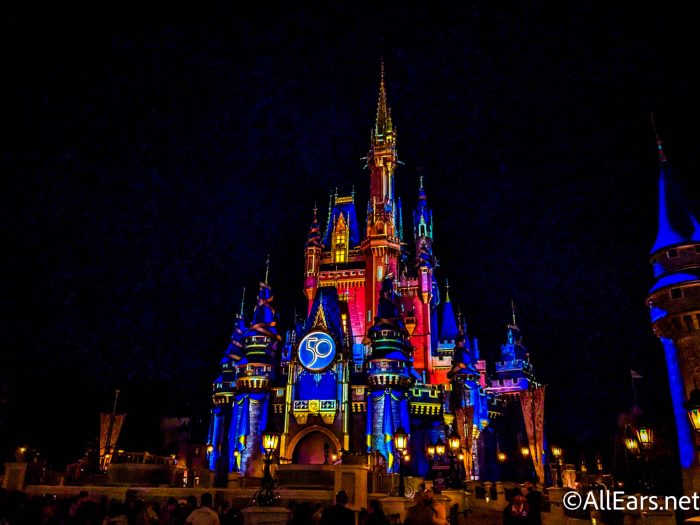 It's time to say goodbye to all the new snacks, merchandise, and more we got to experience during this 18-month celebration. We were live from the first day of the celebration, which means of course we're live for the last!
Atmosphere and Decorations
When we started our day at Disney's Hollywood Studios, we noticed that there is still 50th Anniversary decor up in the park! The banners that have hung on lampposts throughout the celebration are still up today. We're interested to see how quickly these come down.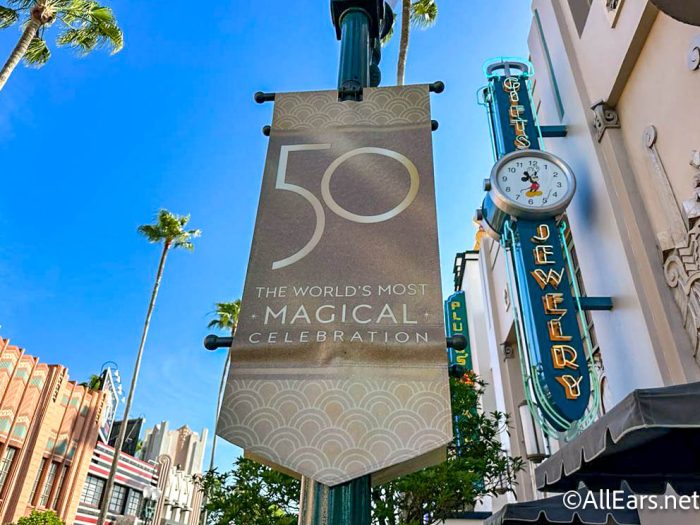 If you're wondering about the Disney Fab 50 statues, they're still up in the parks! We spotted all the usual friends in Hollywood Studios on Hollywood Boulevard.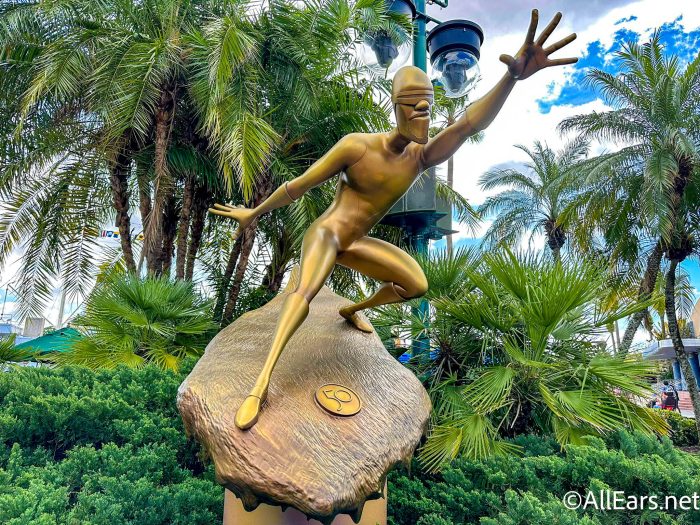 Disney hasn't announced when these interactive sculptures might disappear, so we'll be on the lookout for changes in the coming days.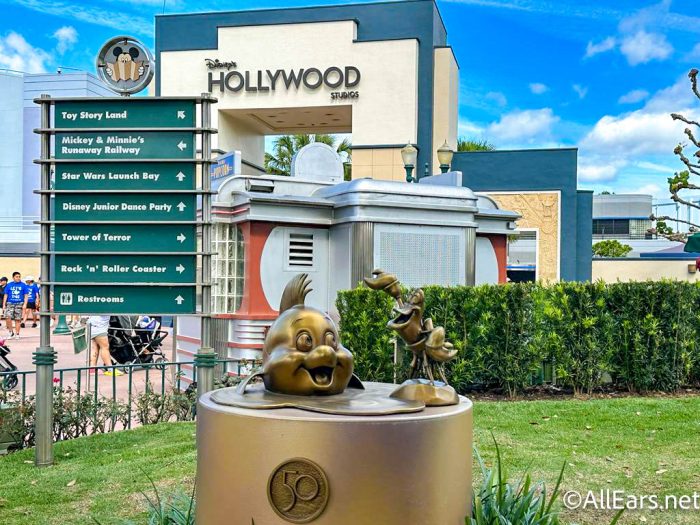 If you want to use your MagicBand+ to interact with one of these statues, you might only have one day left to do it!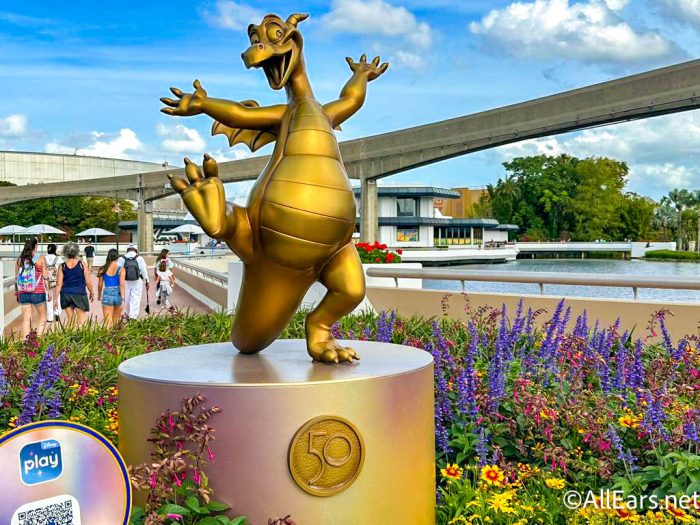 The decorations are probably going to be one of the most obvious changes when the celebration ends since they're spread out across the four parks.
Crowds
Are people flooding the parks to celebrate the last day of the 50th? We encountered quite a few people as we were entering Hollywood Studios this morning.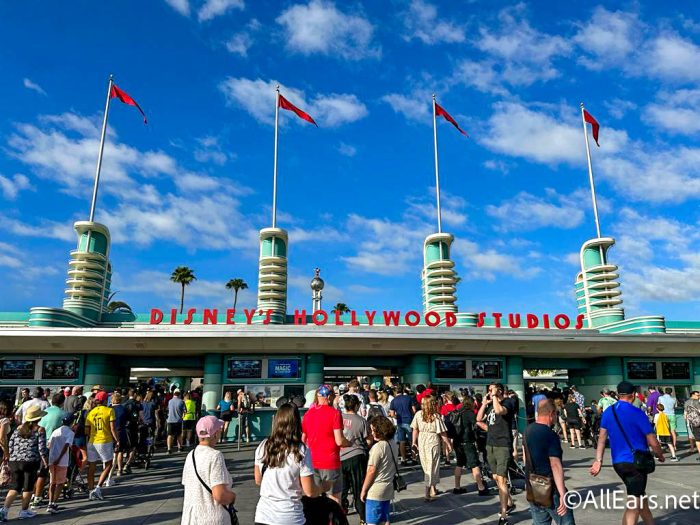 Once we got inside the park, it was a little busy on Hollywood Boulevard, but not too bad overall.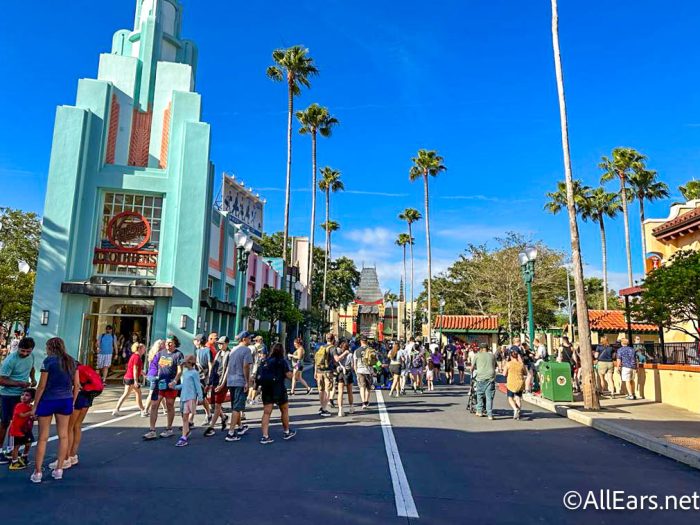 There aren't quite as many 50th Anniversary offerings to check out at Hollywood Studios, so it's possible the people are celebrating elsewhere.
Wondering what crowds are like on the last day of #DisneyWorld50? Here's a peek at the crowd levels in Disney's Hollywood Studios this morning! pic.twitter.com/2ndTer3K1V

— AllEars.Net (@AllEarsNet) March 31, 2023
When we arrived at the Transportation & Ticket Center (Magic Kingdom's parking lot), there was a fair line for the monorail. Not the busiest we've seen in recent days, but something that will affect your commute this morning. Magic Kingdom park passes are sold out for the day, so we're interested to see what things look like inside.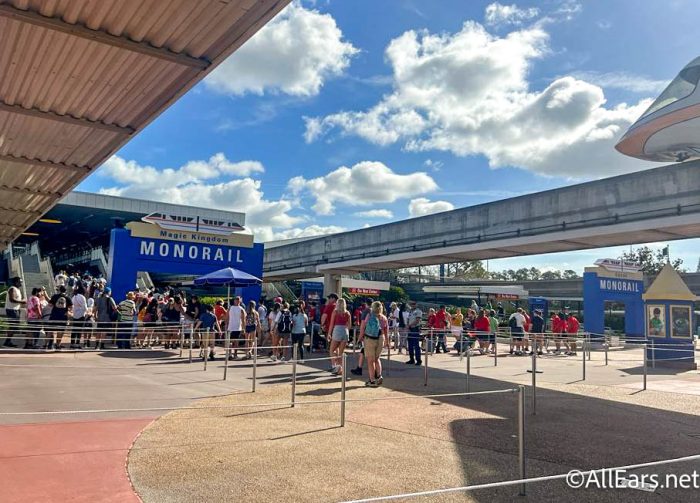 Once we got down Main Street, U.S.A. things were pretty busy, but again, not the worst we've ever seen. Keep in mind that we're still in the middle of Spring Break season.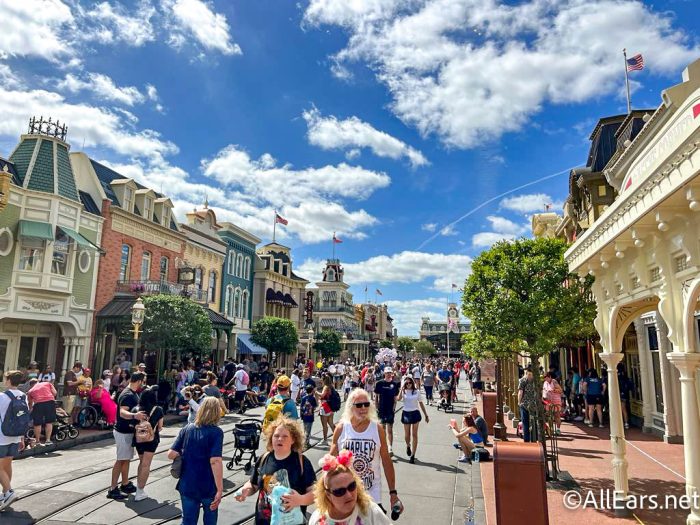 There was still plenty of space to walk in-between showings of entertainment offerings. It'll be a lot more crowded when the cavalcades and the parade comes by.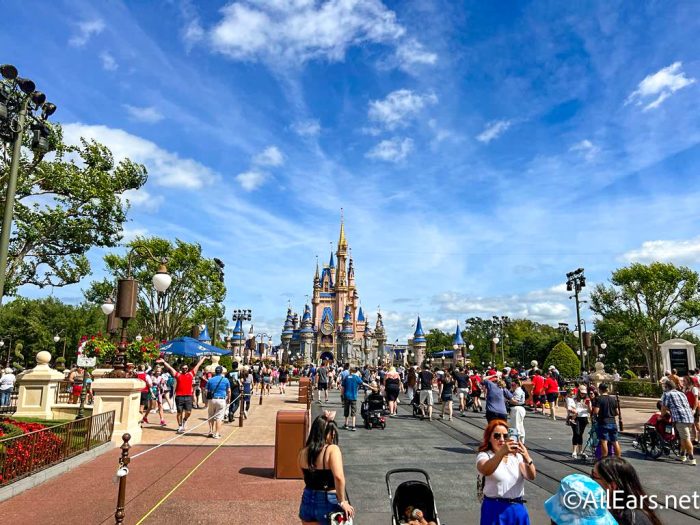 And back at Hollywood Studios, it was business as usual in Toy Story Land late in the morning. It seems that the 50th Anniversary ending isn't making the crowds any worse than they would typically be.
Over in EPCOT, things weren't too bad in the World Showcase either. It got busier as the day went on, but that's pretty typical for the park.
What's left to check out in the parks? Let's see!
Remaining Merchandise
In Celebrity 5&10 at Hollywood Studios, the Vault Collection merchandise is still available. This room at the end of the store was previously dedicated entirely to 50th Anniversary merch, but has now been taken over by a lot of the Disney100 collections.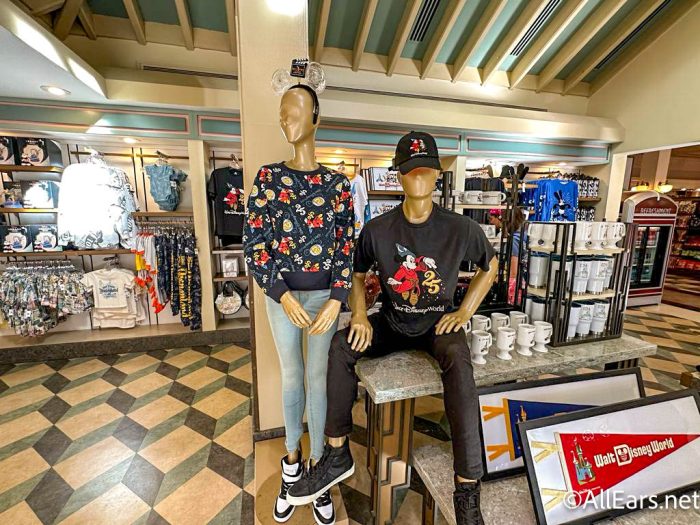 If you didn't get your hands on a 50th Anniversary Starbucks tumbler earlier in the celebration, now is the time! We also spotted these in Celebrity 5&10.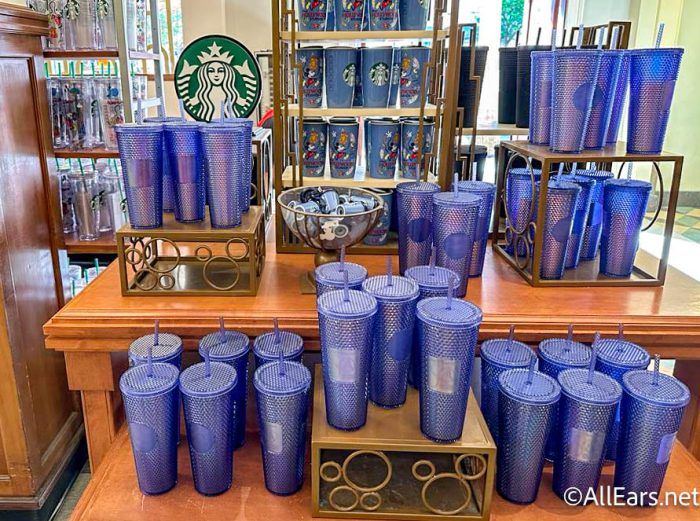 And of course, we spotted several little random items scattered throughout the store. Things like ornaments, keychains, MagicBands, and the like.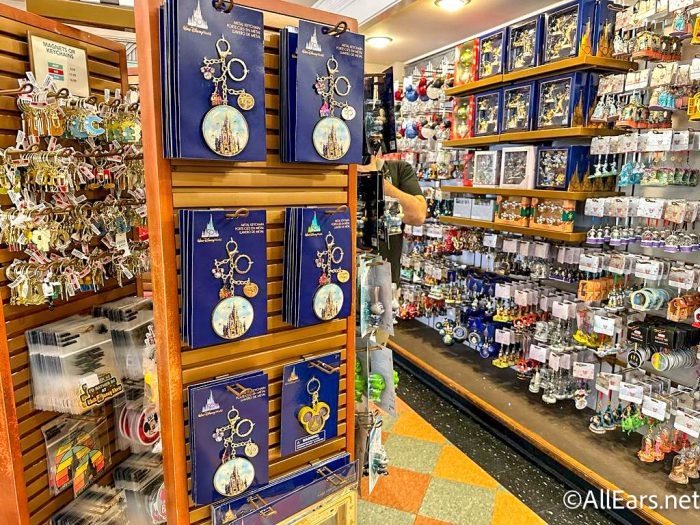 On Sunset Boulevard, there was still a 50th Anniversary merchandise display in Beverly Sunset Boutique. There are plenty of anniversary toys left!
For those looking for places where you can shop — go to the map section of the My Disney Experience app and filter to show "Shops" instead of wait times. There, you'll be able to see all the places where you can purchase keepsakes.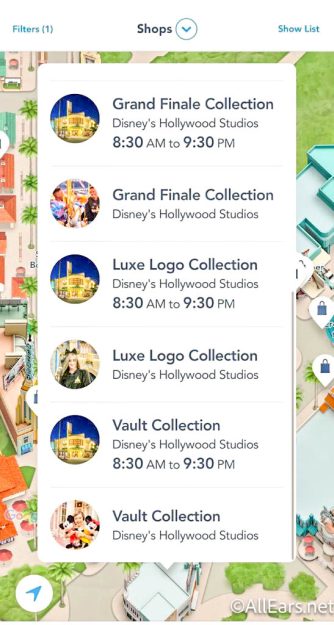 We also spotted several 50th Anniversary items remaining in Creations Shop.  Most of the Grand Finale merchandise collection was still in stock!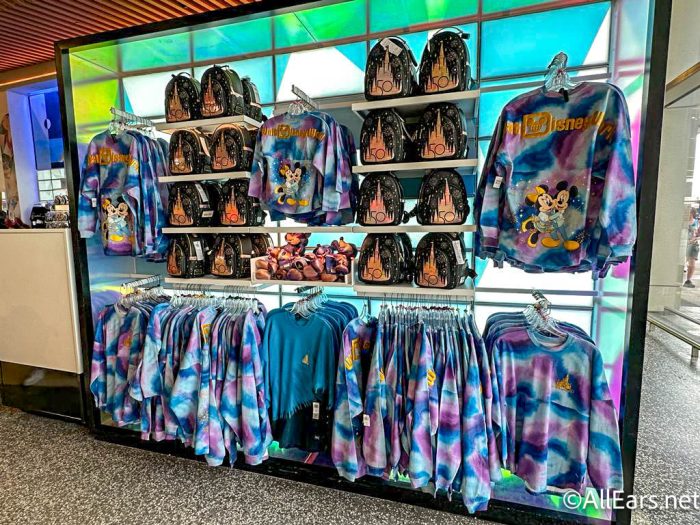 However, if you're hoping to stock up on 50th Anniversary essentials — the best plan is to head to Disney Springs! During a trip to World of Disney yesterday, we learned that a TON of celebration items are majorly discounted in that store.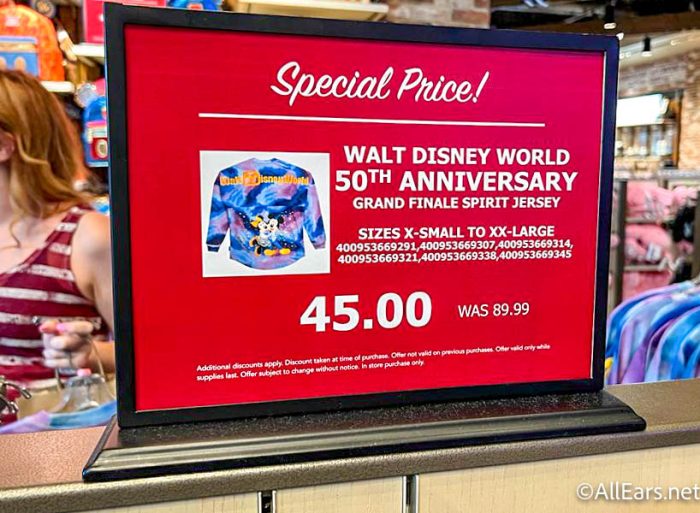 But merchandise isn't the only thing that's remaining!
Food
At Hollywood Studios, we had already started to see some of the snacks for the 50th Anniversary disappear. However, some treats stayed on the menus and just had name changes! Like this Peanut Butter Cookie Sandwich at Rosie's All-American Cafe.
The same thing happened next door at Fairfax Fare, where the Glimmer and Shimmer Blondie has become the Toffee & Coconut Blondie instead.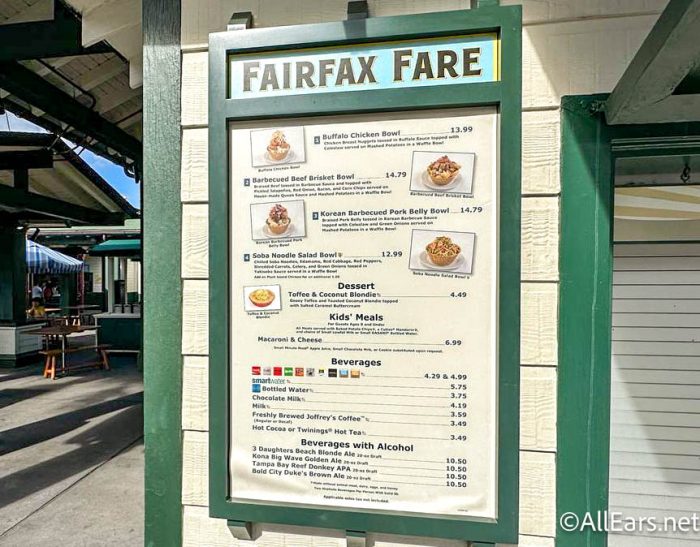 We're interested to see how many more snacks stick around in the coming days and weeks!
Entertainment
Most of the 50th Anniversary entertainment is still happening today. Mickey's Magical Friendship Faire still has the anniversary costumes and song in the show, but we were told by a Cast Member that Mickey and friends are getting new costumes after the celebrations are over.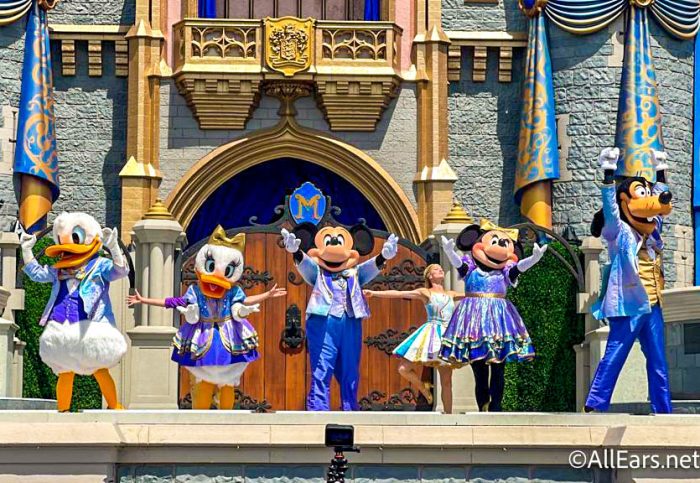 We also caught a few performances of Mickey's Celebration Cavalcade. Disney hasn't yet announced what will replace this, but it was a separate Mickey and friends cavalcade before the anniversary.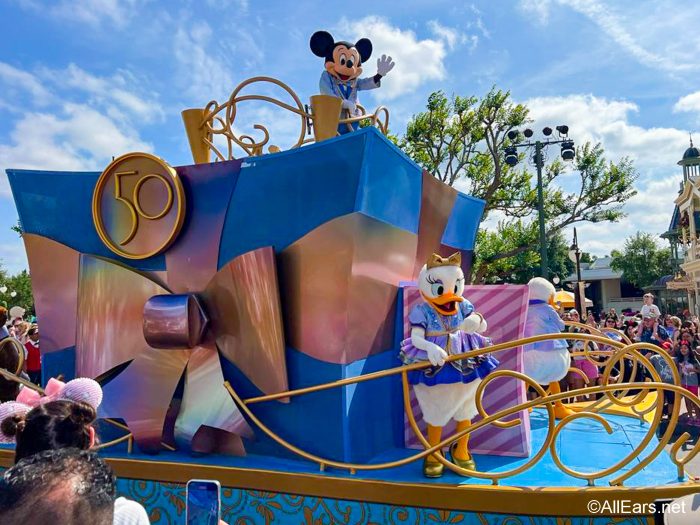 If you want to watch the Disney Enchantment fireworks at Magic Kingdom or the Harmonious nighttime show at EPCOT, you still have a few days — both of those shows end their run on April 2nd.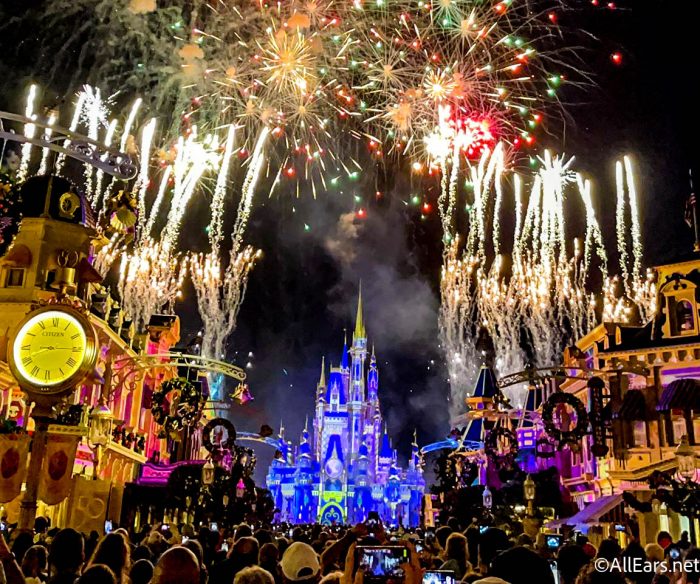 That's all we have for the celebration right now, but we'll continue updating this post throughout the day to show you what it's like in the parks. Stay tuned to AllEars!
What was your favorite part of the whole celebration? Tell us below!