This year, The Walt Disney Company is celebrating its 100th Anniversary…and we are hyped!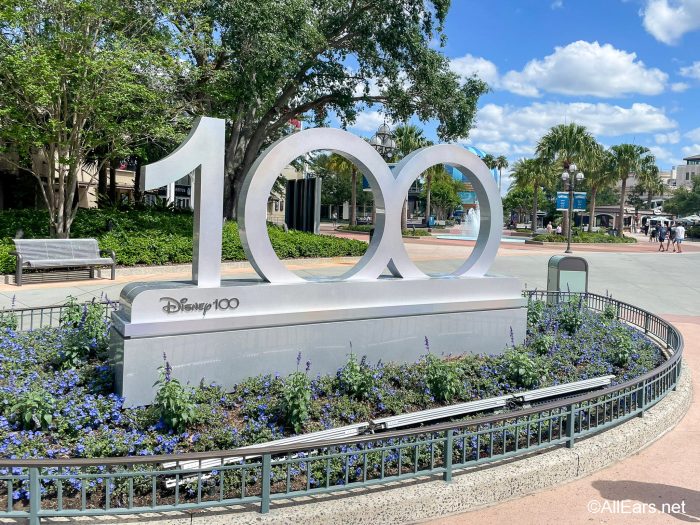 We've seen special celebrations at both Disneyland Resort and Walt Disney World, but more offerings are coming to the east coast in the future. Besides merchandise, snacks, and a new fireworks show at EPCOT, there's something else you can spot on your visit to the parks!
Since the 50th Anniversary of Disney World, Spaceship Earth has been lighting up each night in EPCOT with colorful light displays. And now, we know that there will be a NEW show for the 100th Anniversary.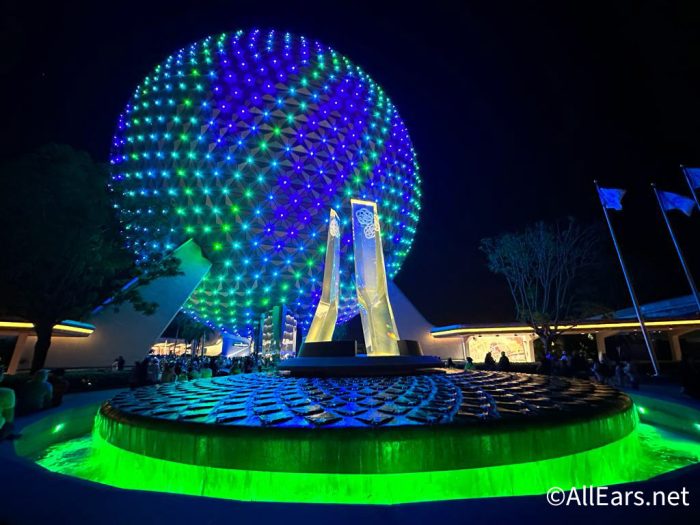 Coming later in 2023, Spaceship Earth will be honoring Disney100 with a special display at night. We got a sneak peek thanks to some photos that Disney shared!
"The Show Lighting Team at Walt Disney Imagineering has been amazed at our guests' reaction to the nightly shows on Spaceship Earth," said Jason Read, show lighting designer principal for Walt Disney Imagineering. "We've helped celebrate the 50th Anniversary of Walt Disney World, EPCOT's 40th and the park's signature festivals. Now, we're excited to have Spaceship Earth ring in the biggest celebration yet, the 100th Anniversary of the Walt Disney Company."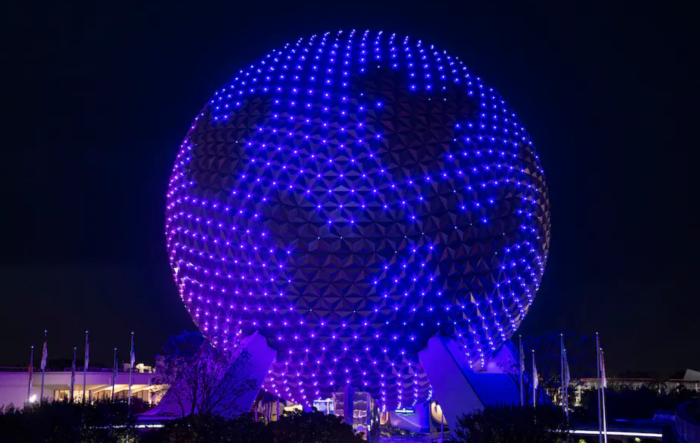 "We're also inspired by many things from the history of the company, its characters, theme parks and shows – even the Disney100 opening logo that plays before our feature films during this anniversary," Read continued. "You may see homages to everything from the 'Wonderful World of Disney' television show opening to Mickey balloons that we sell on Main Street, U.S.A."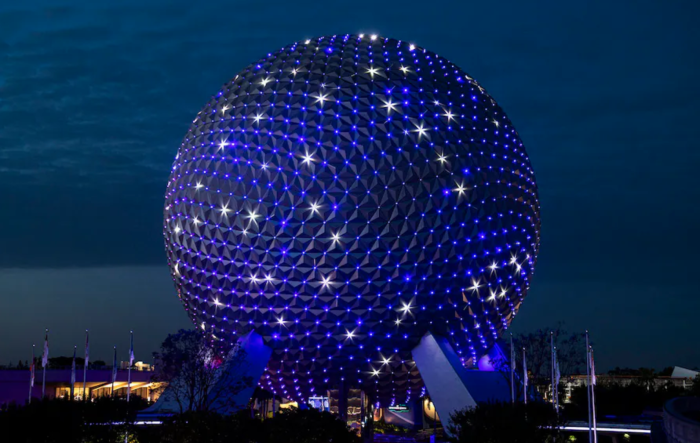 We'll be on the lookout for an opening date for this new feature, so stay tuned to AllEars for the latest. We'll be sharing all the updates on Disney's 100th Anniversary celebrations as it continues in the coming months.
Are you planning a trip to Disney World for the 100th Anniversary celebrations? Tell us in the comments!