So you want to build a custom lightsaber in Disney World? Well, you CAN do that!
So let's say you've managed to score that hard-to-get reservation at Savi's Workshop, where the lightsaber magic happens, in Star Wars: Galaxy's Edge in Disney's Hollywood Studios. We've outlined the WHOLE process of what the experience is like here, but you might also want to know another KEY detail.
So here's the thing. If you DO have a reservation at Savi's Workshop, you might need to know just how much time to plan for that. This will be especially important if you have Lightning Lane times you need to make for rides or if you have an advance dining reservation for a specific time.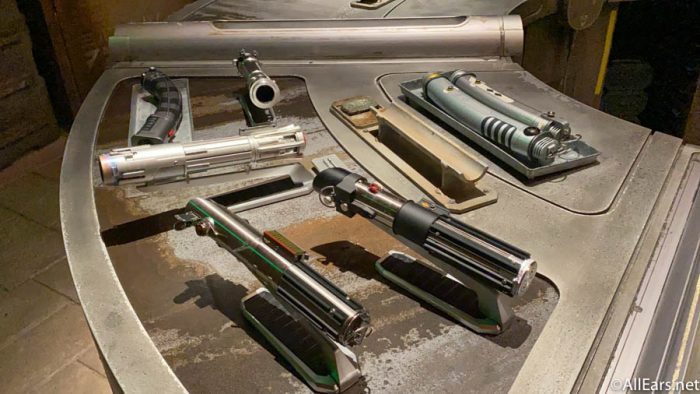 The entire Savi's Workshop experience takes about 20 minutes, You might think it's just going in and throwing together a lightsaber, but there's WAY more to the experience than that. You're not just spending that time and your money to buy a custom lightsaber, you're spending that time and money for an experience you won't soon forget (especially if you're a huge Star Wars fan).
BUT you'll need to plan for more time than just the 20 minutes for the experience. You'll need to check in for your Savi's reservation at least 15 minutes in advance before your reservation time.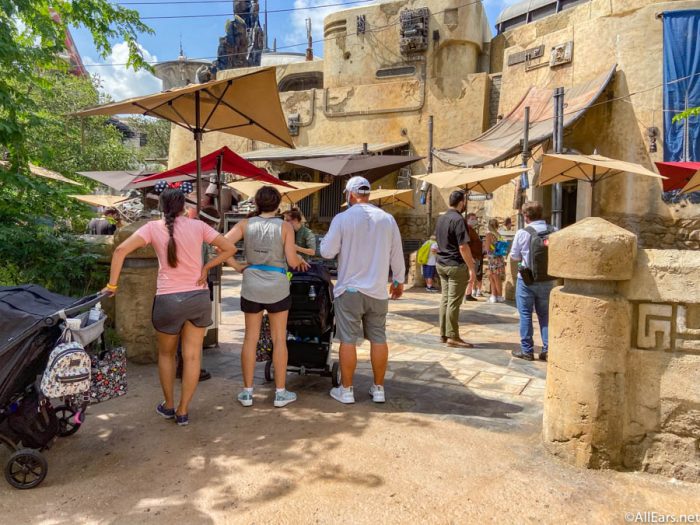 After check-in, you will meet with a Gatherer outside of Savi's Workshop. Here, you'll choose one of four themes for your hilt: Peace and Justice, Power and Control (if you're a Sith), Elemental Nature, and Protection and Defense. There are several options for parts available for EACH of those categories.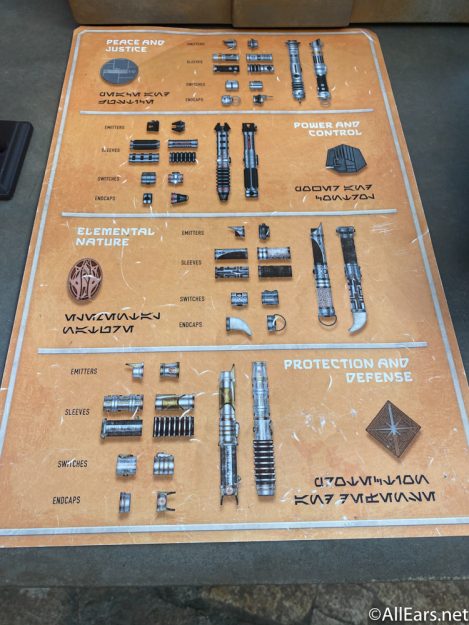 The most important thing happens when you select the Kyber crystal for your lightsaber, which will determine what color your blade will be. You must choose wisely, Padawan.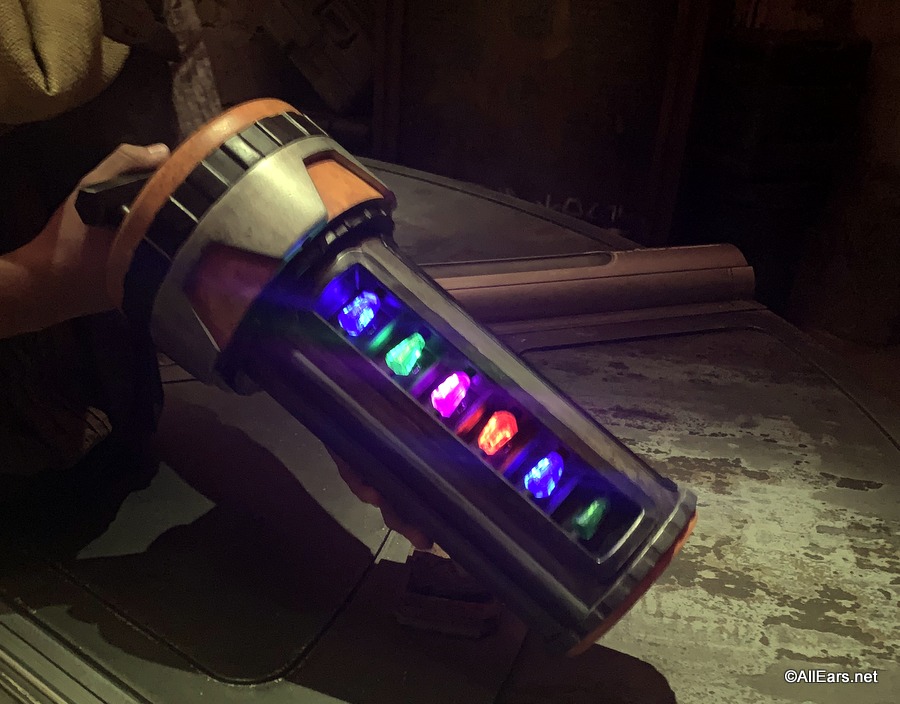 You'll assemble the hilt at a workstation (with some help from one of the Gatherers if you need it).
Then, the gatherer will connect that custom hilt you just made to its lightsaber blade, which will activate the lightsaber, making you one with the Force.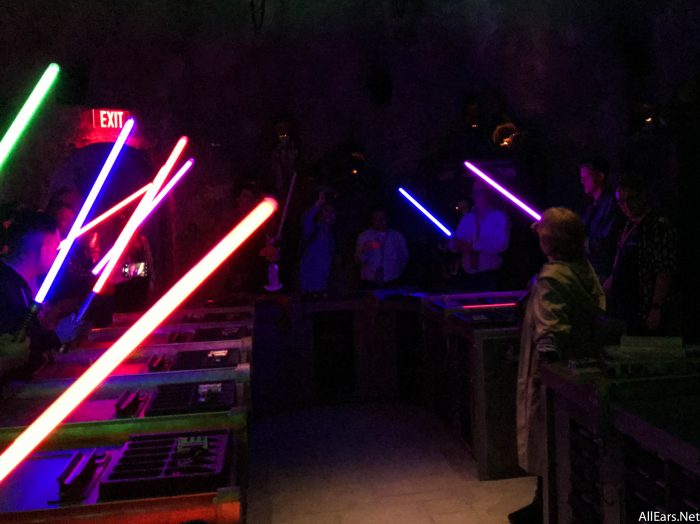 The person building the lightsaber can only bring one guest inside Savi's Workshop, so keep that in mind. So for $249.99, you get a lightsaber you made yourself from custom parts, as well as the experience of what it must feel like to officially be accepted into the Jedi Order (or Sith, if that's your leaning).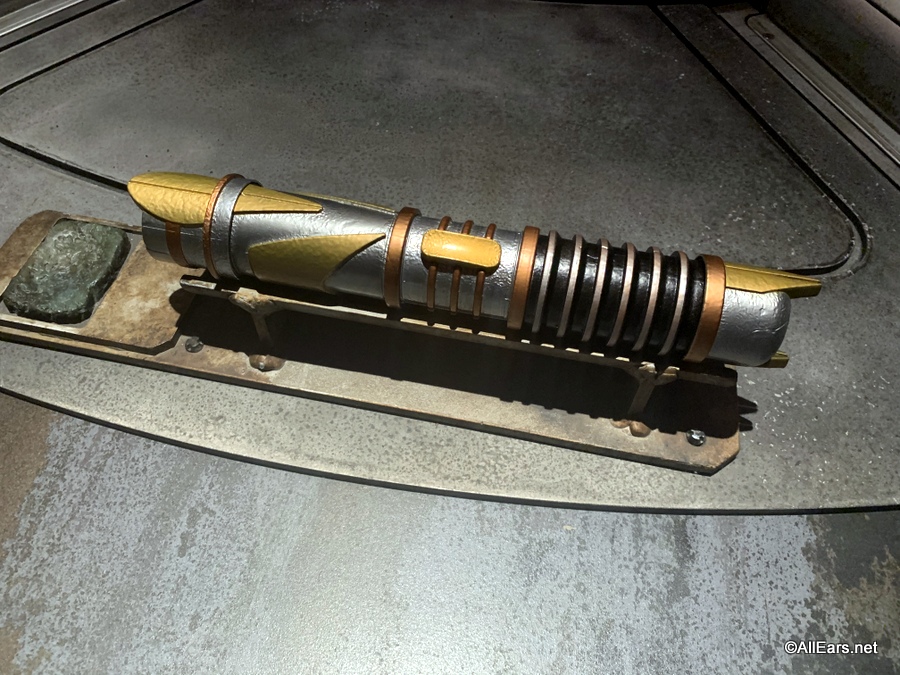 PlanDisney recommends setting aside a total of 20-30 minutes for the experience, so if you have other plans, be sure to give yourself plenty of wiggle room to get to Savi's Workshop and check-in, plus the time you need for the full experience. You might also want to add in a little extra time to admire your newly forged lightsaber because that's a feeling you won't ever forget.
Once you're done, you can head on over to the Milk Stand and drink Blue or Green Milk, just like a real Jedi (or at least like Luke Skywalker). If it's caffeine you seek, don't forget to head to Kat Saka's Kettle to get a Cold Brew Black Caf.
May the Force be with you.
Have you ever been to Savi's Workshop? Let us know in the comments what the experience was like for you.