DISCLOSURE: This post may contain affiliate links, which means when you click a link and make a purchase, we receive a commission.
Update: While the dolls and some of the artwork discussed in the post below remain in EPCOT, the large life-sized dresses have left EPCOT for now. We'll keep an eye out for them in the future to see if it pops up elsewhere.
You may think you know EVERYTHING there is to know about EPCOT, but there's a hidden display you may have never seen!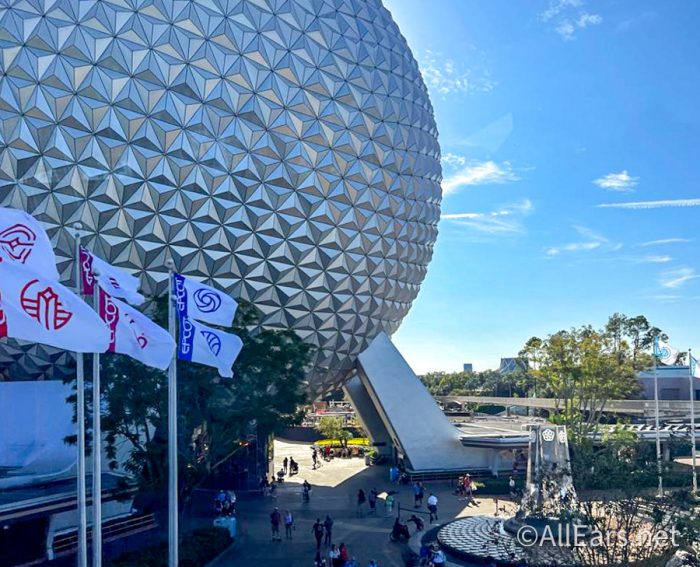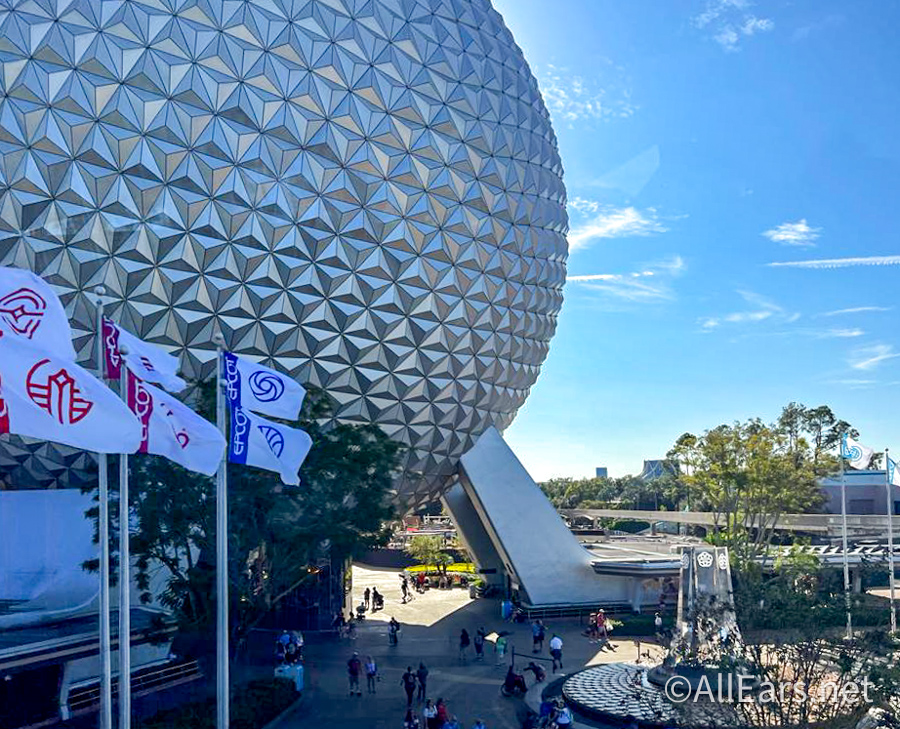 There are all kinds of unique things to check out in EPCOT, like Hidden Mickeys, exhibits in the Japan and Morocco pavilions that few seem to know about, and more. But if you haven't been to EPCOT lately and haven't taken a CLOSE look at the American Adventure pavilion, you might miss out on another unique experience.
At the American Adventure Pavilion within the Art of Disney store, you can now find a unique exhibit all about the NEW CreativeSoul dolls! Have no idea what CreativeSoul is? Allow us to explain!
CreativeSoul Photography is a Black-owned business that partnered with Disney to create the NEW CreativeSoul Doll Collection. These reimagine iconic Disney princesses through a diverse lens.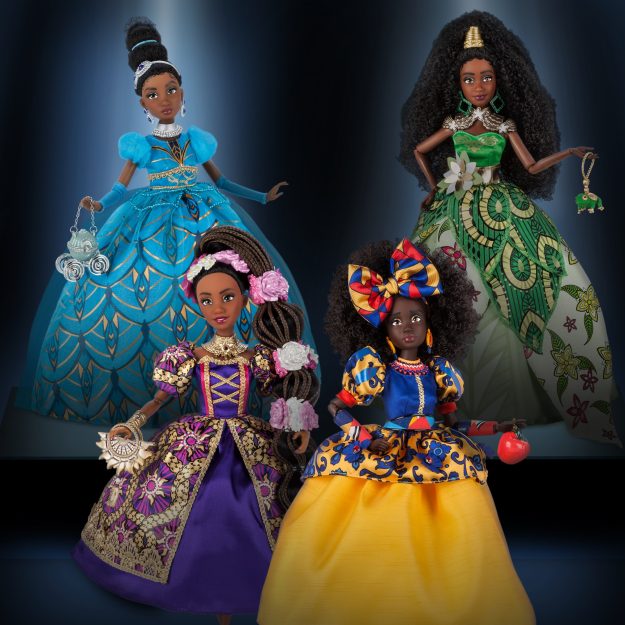 There are four dolls in the collection — reimagined versions of Cinderella, Tiana, Rapunzel, and Snow White. They were designed by Regis and Kahran Bethencourtto have natural hairstyles and feature intricate Afrocentric fabrics.
The dolls are now available on shopDisney. You can pick up Cinderella, Tiana, Rapunzel, and Snow White for $59.99 each. But wait…there's MORE.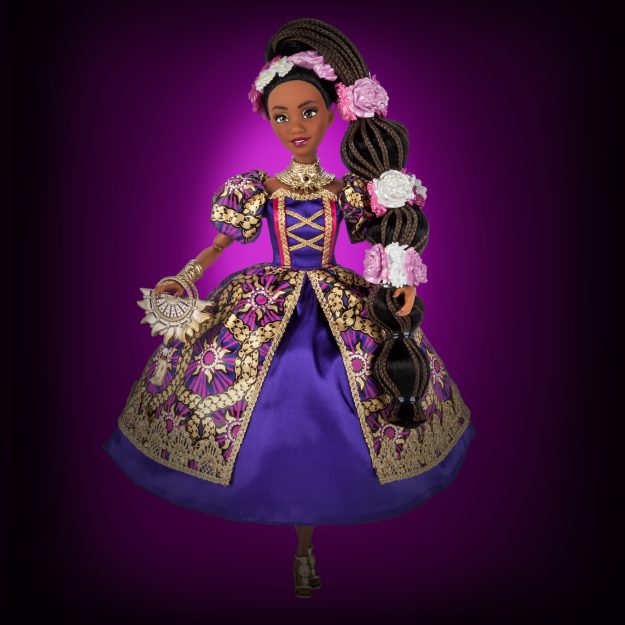 If you head to EPCOT's American Adventure pavilion and go to the Art of Disney store you'll find a beautiful CreativeSoul Photography exhibit. There's a placard that explains the whole thing.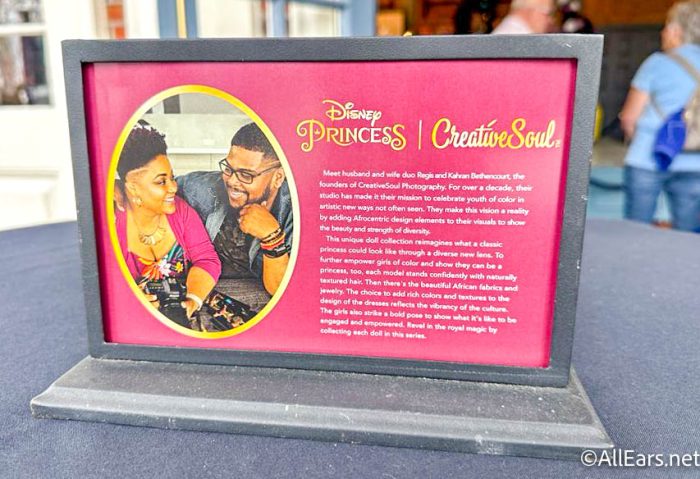 And you can get a look at the CreativeSoul Photography prints that inspired the dolls (and even pick up some to bring home).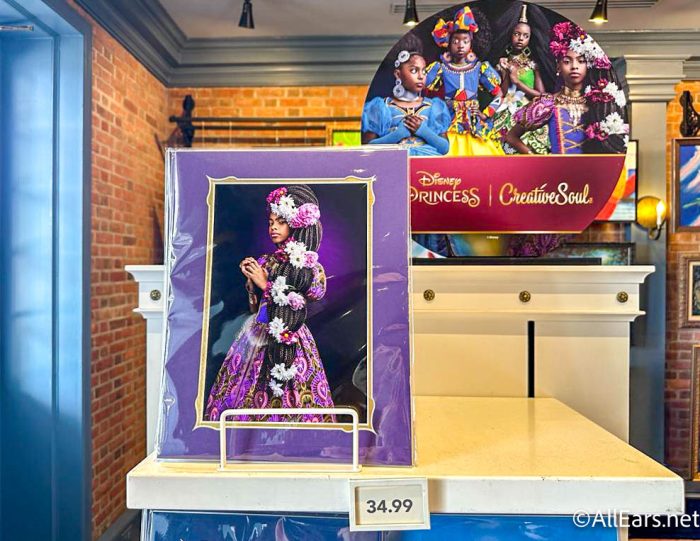 Look for larger displays of these prints in the store as well. These give you a great idea of the inspiration behind the dolls and showcase models standing confidently and boldly with poses meant to show "what it's like to be engaged and empowered."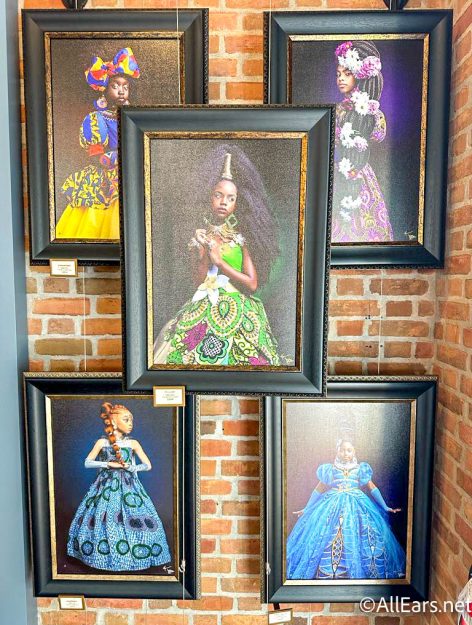 Plus you can get a look at the outfits on a more full-size scale!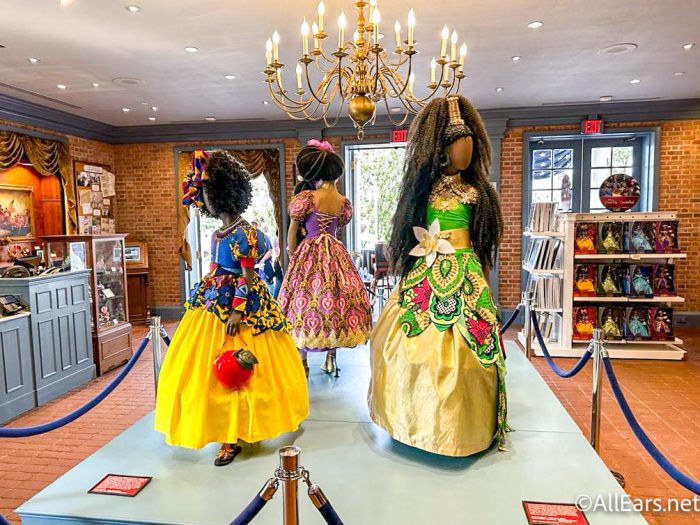 Looking closely, you can see just how much care was put into these designs. Look at those giant flowers and the beautiful blue in that dress. Plus those patterns — how intricate!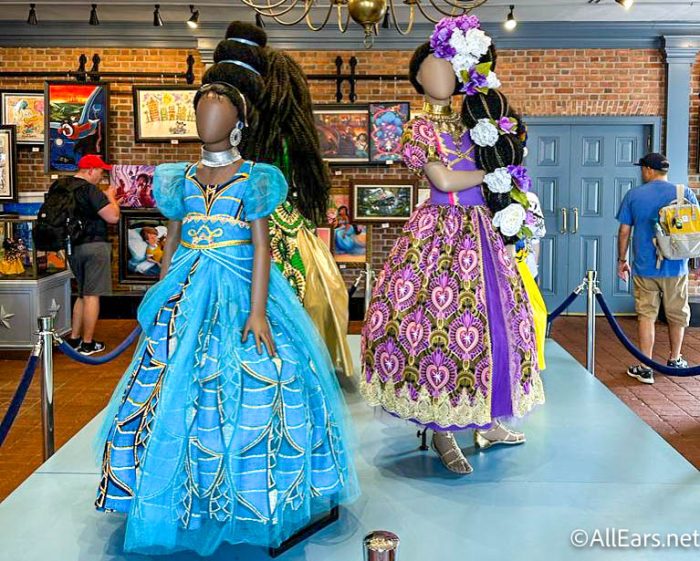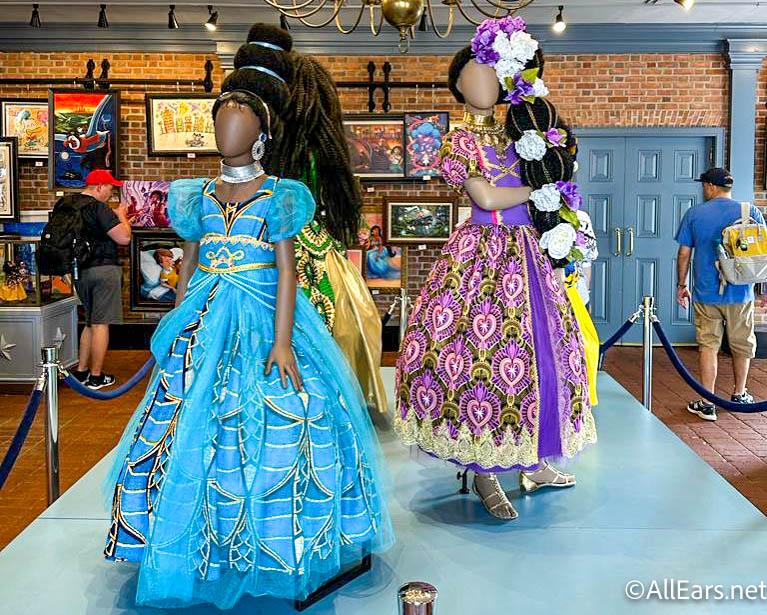 This entire collection is part of Disney's Celebrate Soulfully campaign, which invites people to celebrate and honor Black heritage and culture. But since the display is tucked away in the Art of Disney store, it's something that could easily get overlooked.
If you love princesses, unique costume designs, and beautiful photography, be sure to stop by and take a look at these things while they're available!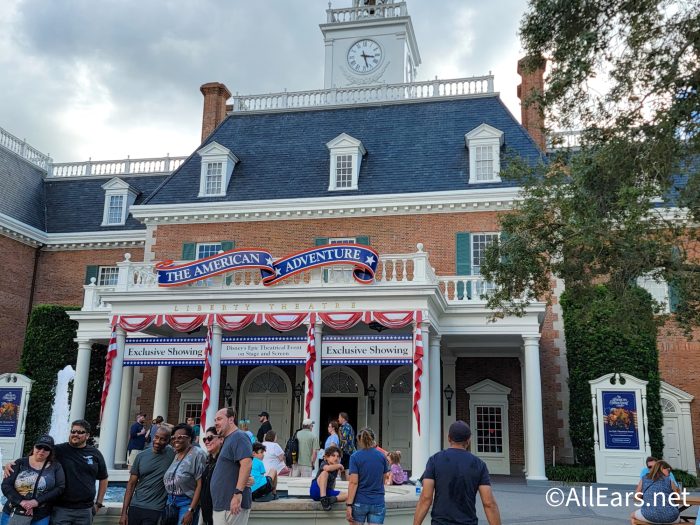 We'll continue to keep an eye out for more Disney news and share all of that with you!
 What do you think about this exhibit? Tell us in the comments.