Disney's Hollywood Studios is home to some of the best attractions — and entertainment — in Disney World. After all, the park also offers a little something for everyone.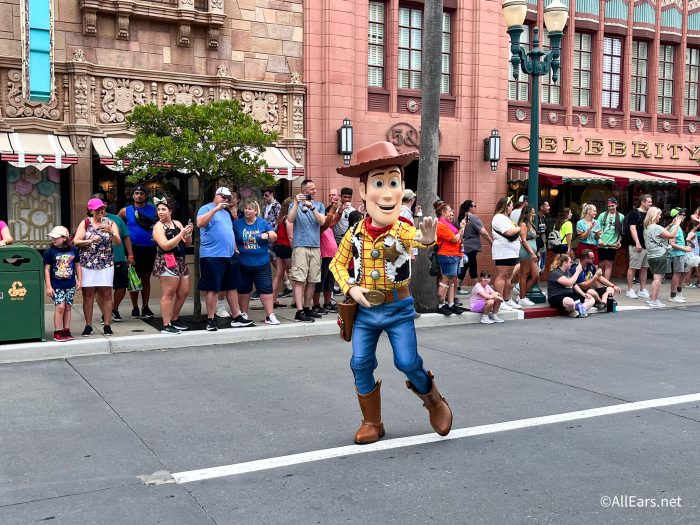 Want to walk down the streets of Golden Age Hollywood? Want to indulge your Star Wars fantasies? Want to live in the Toy Story movies? Whatever you love, you'll find it at this park. But if you're visiting Hollywood Studios, there are some things you should do that are non-negotiable.
Visit A Galaxy Far, Far Away
If you're a Star Wars fan (or even if you're not), you MUST head to Star Wars: Galaxy's Edge to visit the Black Spire Outpost on the planet of Batuu, where the locals will greet you with a "Bright Suns" salutation and you can visit marketplaces full of goods  you won't find anywhere else in Disney World.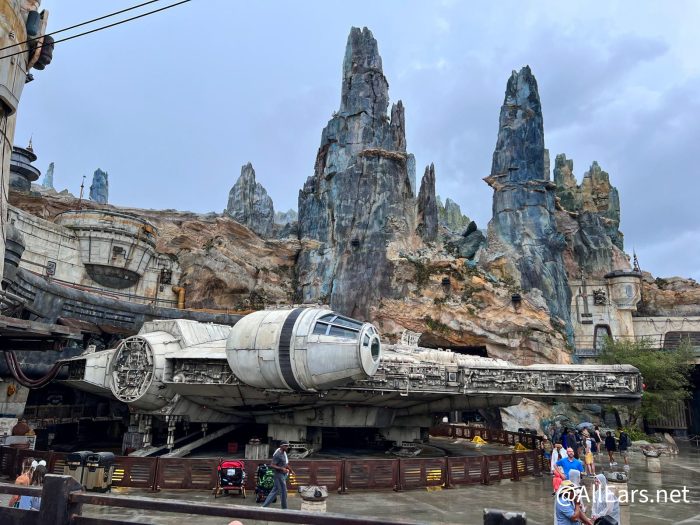 Be warned, though, this area is currently under First Order control, so you may bump into Stormtroopers along the way. It's okay, though, the Resistance is putting up a good fight here, and if you want to join, make sure you get in line for Rise of the Resistance, one of the most high-tech rides in Disney World. The First Order will give you a run for your money, but you'll eventually escape to have more adventures in Batuu.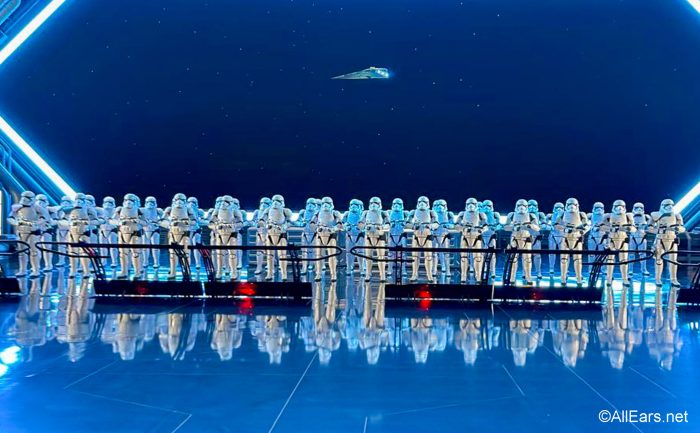 While you're at it, be sure to take the fastest hunk of junk in the galaxy (aka Millennium Falcon: Smuggler's Run) out for a spin.
Step Into The Twilight Zone
If you're a fan of The Twilight Zone or just like spooky TV shows and movies, you can quite literally step into your own creepy story at the Hollywood Tower Hotel, aka the Tower of Terror. Once you step inside the hotel, you'll be amazed at all the dusty details in the lobby, as well as get a chance to be welcomed by Rod Serling into the fifth dimension.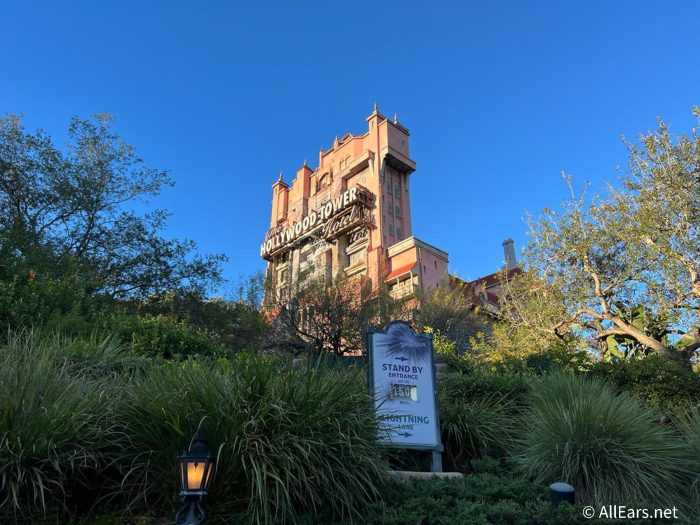 Of course, there's only one way out and it's via a creaky old service elevator — what could possibly go wrong? Hint: you'll never really know because the elevator has randomized drop sequences — but you will go up and down at terrifying speeds!
Visit Andy's Backyard
Okay, Toy Story fans — if you've ever wanted to live INSIDE the Toy Story movies, here's your chance. When you walk into Toy Story Land, you get shrunk down to the size of a toy so that everything around you feels GINORMOUS. This gives you a chance to take a fun ride on Slinky Dog Dash, though, where Slinky takes you through a roller coaster ride that's fun for the whole family.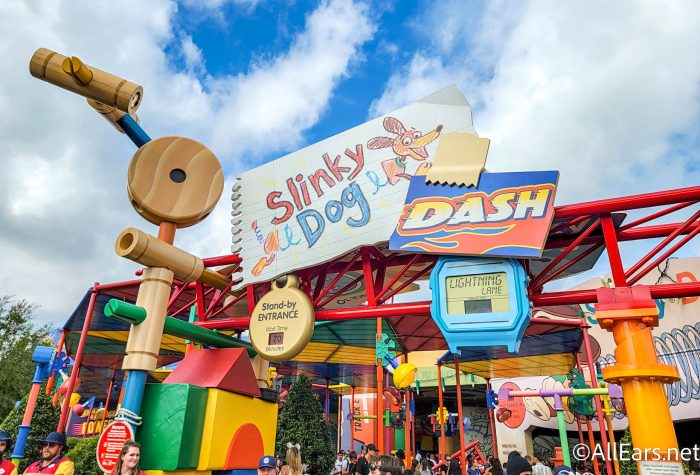 Or for those of you with a competitive streak (okay, it's us), be sure to visit Toy Story Mania to see how many points you can rack up during this ride-meets-game.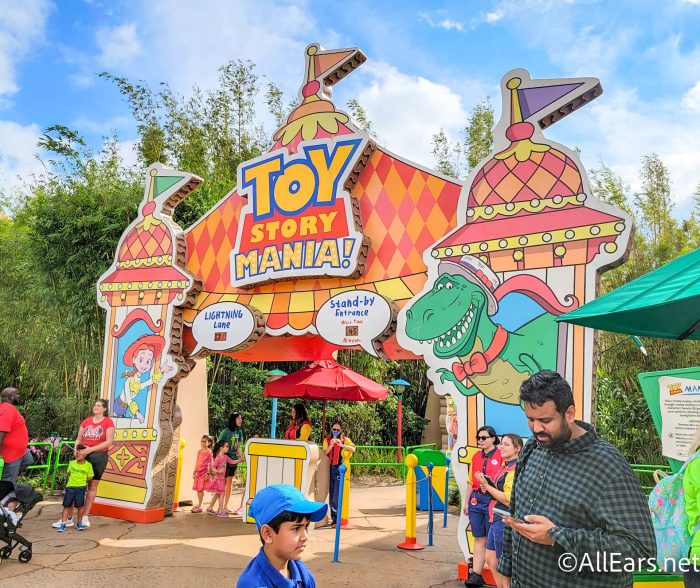 Getting hungry? Pop into Woody's Lunch Box for those world-famous Totchos or a delicious Grilled Cheese. You'll also get the opportunity to meet some Toy Story characters here, too, like Buzz and Woody!
Dine With Family
If you want to have lunch or dinner with "family," head on over to 50s Prime Time Cafe where the servers are your aunts, uncles, and cousins! They'll also make sure that you act right while you're eating and be warned if you DARE put your elbows on the table.
The server shenanigans also come with classic homestyle  food, like meatloaf and pot roast. But don't sleep on the shakes here — the PB&J Shake is a fan-favorite for a reason! Oh, and you're expected to watch TV while you eat — each room has a TV set playing classic black and white TV shows.
Meet Sorcerer Mickey
There are several different versions of Mickey Mouse roaming all over Disney World, but Hollywood Studios' Red Carpet Dreams is the only place where you can meet Mickey in his Sorcerer's Apprentice outfit from Fantasia!
Even better — Sorcerer Mickey's meet and greet also gets you in to meet Minnie Mouse, who has dressed up in her red carpet finest to say hello.
Get Up Close with Disney History
One of the most underrated attractions in Hollywood Studios is Walt Disney Presents where you can walk through an exhibit all about the life of Walt Disney and the history of the Disney Company. You'll get to see Disney memorabilia from the Walt Disney Archives, including artifacts from Walt Disney's life.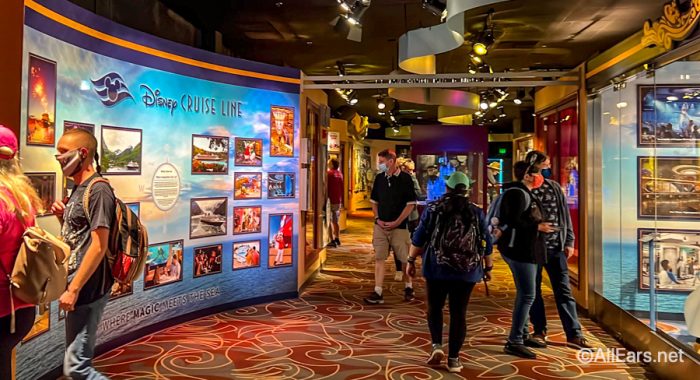 You'll also have a chance to see models of upcoming Disney projects, as well as costumes and props from Disney movies.
So if you're headed to Hollywood Studios soon, be sure to make these six things a priority!  We'll let you know about anything else you MUST do in Hollywood Studios, so stay tuned to AllEars for more.
What's your favorite thing to do in Hollywood Studios? Let us know in the comments!