At the D23 Expo, Disney shared a closer look at quite a few ongoing projects in the parks!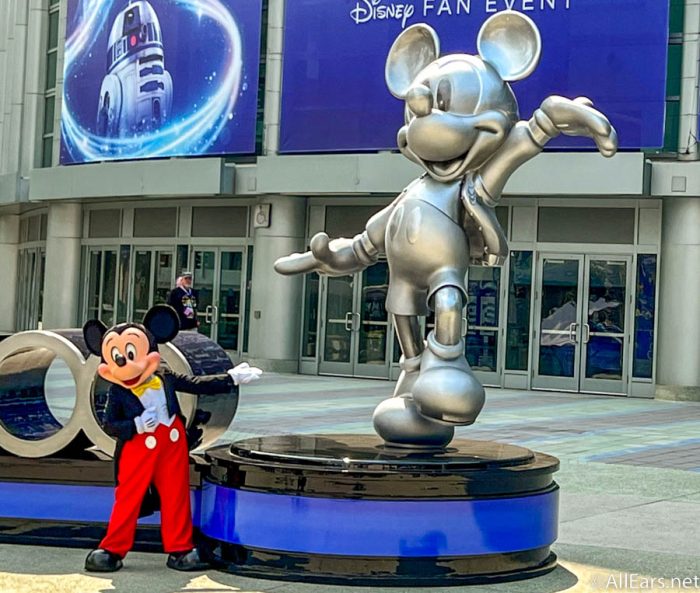 We got to see a model for Tiana's Bayou Adventure, a first look at the new Walt Disney statue in EPCOT, and even a model for Te Fiti in Journey of Water — Inspired by Moana. There are multiple exciting projects planned for the future, but many are still in the construction phase. So let's see what the construction progress looks like in Disney World!
Magic Kingdom
We finally have an opening timeline for the TRON coaster, and now the construction countdown is ON! The new ride is set to open in the spring of 2023, and swift progress is being made on landscaping around the building. Several concrete structures have been added recently, and the dirt in between is being smoothed out and leveled.
The path leading up to the building is nearing completion as well. More concrete slabs have been poured leading from the rest of Tomorrowland up to the TRON coaster.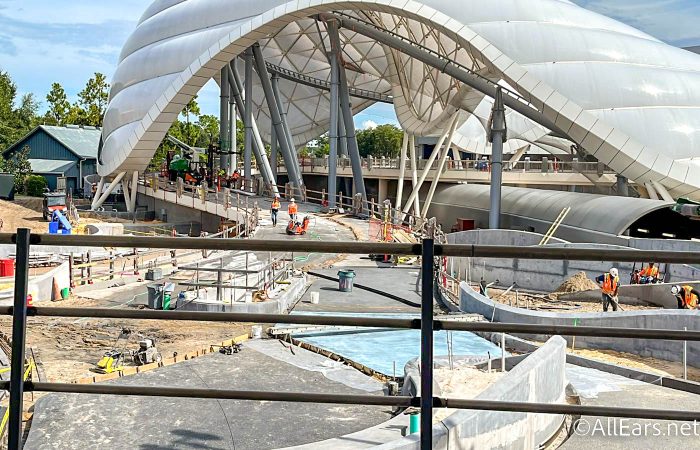 Hopefully, we'll be able to walk back here and check it out within a few months! We can't wait.
EPCOT
Over at EPCOT, the middle of the park is getting prepped for an opening in late 2023. We spotted more progress on the area of CommuniCore Hall and CommuniCore Plaza this week, with scaffolding around the small building and lots of dirt being moved.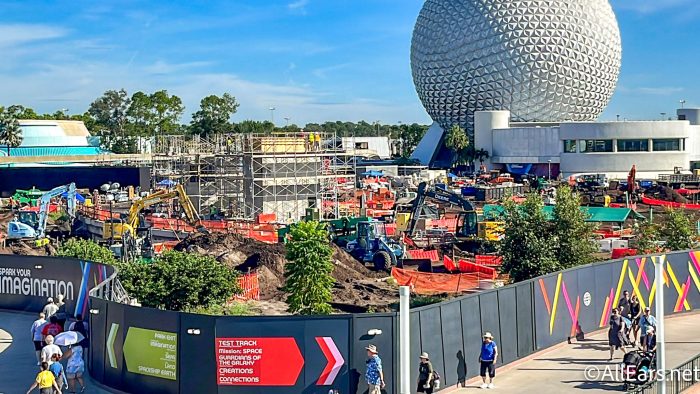 However, it seems that Journey of Water — Inspired by Moana is the primary priority currently because most of the changes have been over in that area. Painting continues on the rock structures, and the various parts of the attraction are starting to get connected.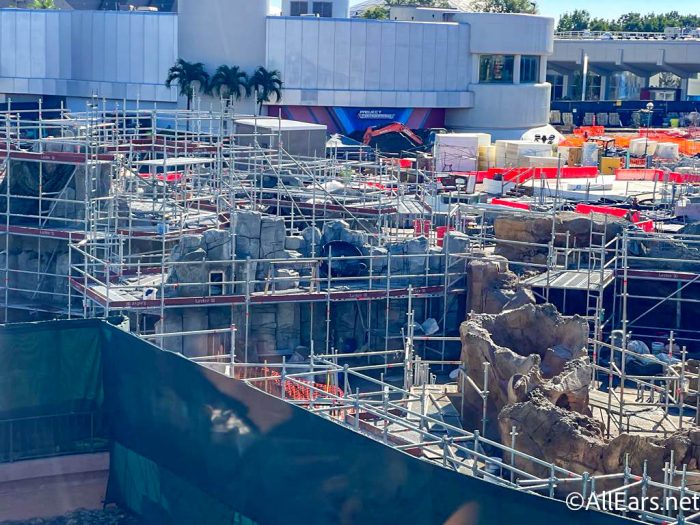 And that's it for now! It's a relatively short construction update this week, but we've got some big opening timelines to look forward to. Disney announced several big opening dates and details about upcoming projects at the D23 Expo, and we're very excited to follow along with the progress going into 2023.
While the TRON construction is further out of the way, it's important to know that the EPCOT construction will likely affect your next visit. Currently, the middle of the park is blocked to traffic, and you'll have to navigate around construction walls to get from World Nature to World Discovery. If you haven't been in a while, we recommend picking up a park map!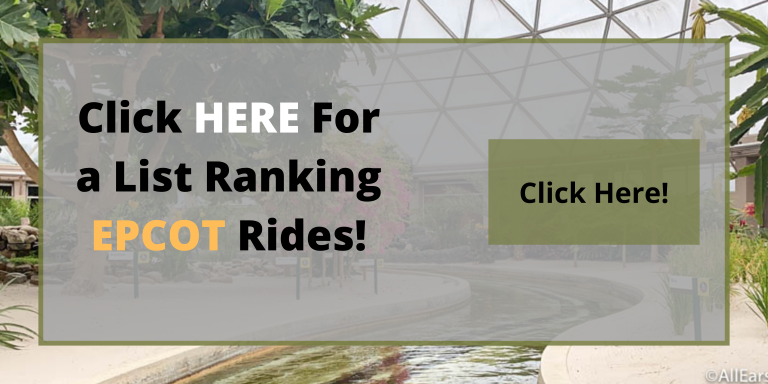 Which of the two projects are you more excited about? Tell us in the comments!