One of the biggest new attractions coming to the Disney parks is Tiana's Bayou Adventure!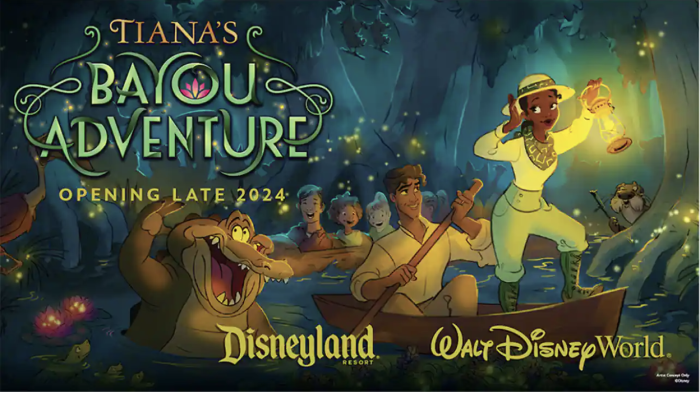 This massive retheme of Splash Mountain at Magic Kingdom and Disneyland Park is scheduled to open in 2024, but details have been pretty hush-hush, save for a few pieces of inspirational artwork and concept art. However, we got a BIG new update at the D23 Expo, where we got our first glimpse of the new ride model!
In the Disney Parks exhibit, guests can take a look at the model for the new ride, which takes the bones of Splash Mountain and updates them to the new theme.
And here's a peek into Tiana's Bayou Adventure! Who else is ready to go down to New Orleans? #D23Expo pic.twitter.com/jpM1X6Kj6C

— AllEars.Net (@AllEarsNet) September 9, 2022
You'll likely recognize the familiar ride track and layout, but with new theming elements.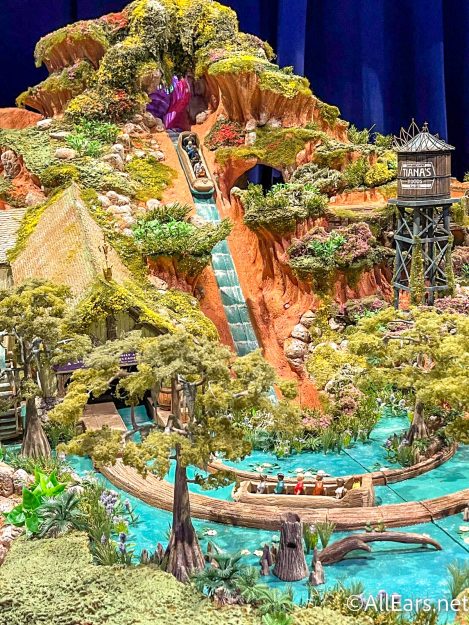 There's a new water tower fixture that reads "Employee Owned Tiana's Foods — Established 1927." It looks like it's going to be a rather large fixture of the ride.
A sign on the left side of the ride (leading into a drop) reads "Celebration of Family and Friends of New Orleans." Sounds like there's going to be a big party going on down there!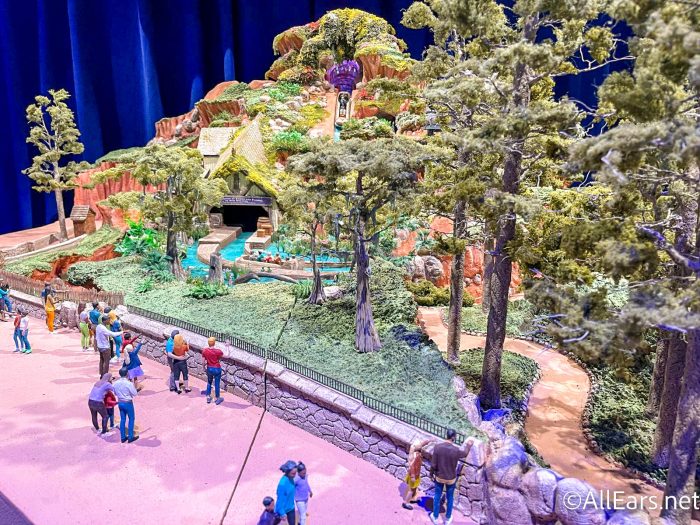 We can't wait to get more details on this upcoming ride. We'll be on the lookout!
Stay tuned to AllEars for more updates from the D23 Expo! We're attending the next few days of the event to get all the details on upcoming Disney films, theme park projects, and more.
And if you're heading to D23 Expo this weekend, make sure to check out our posts that round up the best panels, all the merchandise, and fun details to be on the lookout for.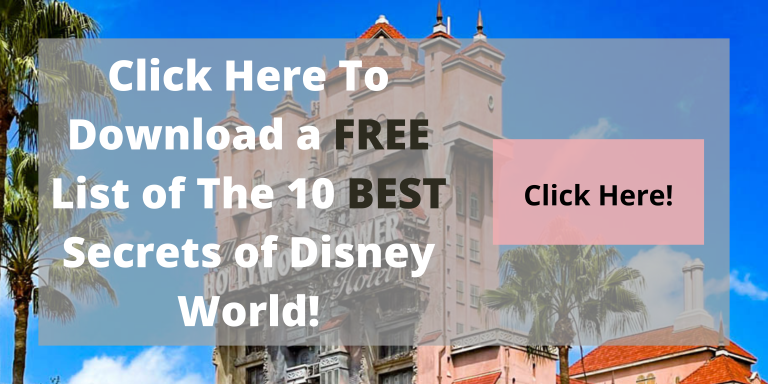 Disclosure: We were invited by Disney to attend a media event for the D23 Expo. This did not affect our reporting of the event — our opinions are our own.