The 2022 D23 Expo has certainly lived up to the hype when it comes to announcements for new and upcoming Disney projects!
We've learned that a Figment meet-and-greet is coming to EPCOT, the Hatbox Ghost will be added into the Haunted Mansion at Magic Kingdom, Journey of Water — Inspired by Moana will open sometime in late 2023, and that's just the beginning. In case you missed all of the breaking news, here's a recap of the 6 BIGGEST news drops we got from the 2022 D23 Expo.
Almost all of the biggest news drops from this year's D23 Expo came from the Disney Parks, Experiences, and Products panel, hosted by Josh D'Amaro. The panel, called "A Boundless Future," gave updates on all kinds of projects — both ongoing and new — that are happening at Disney Parks around the world.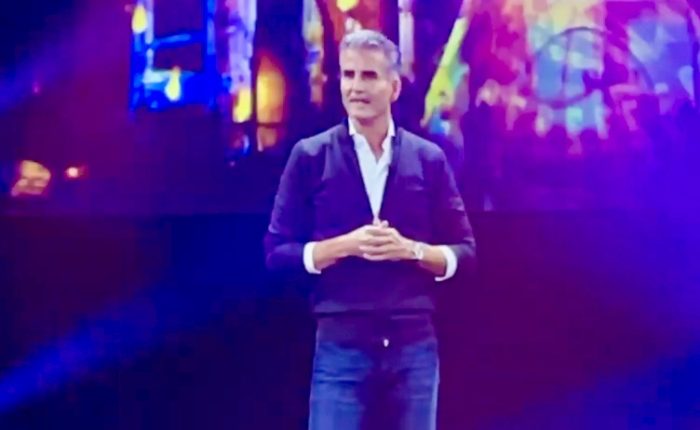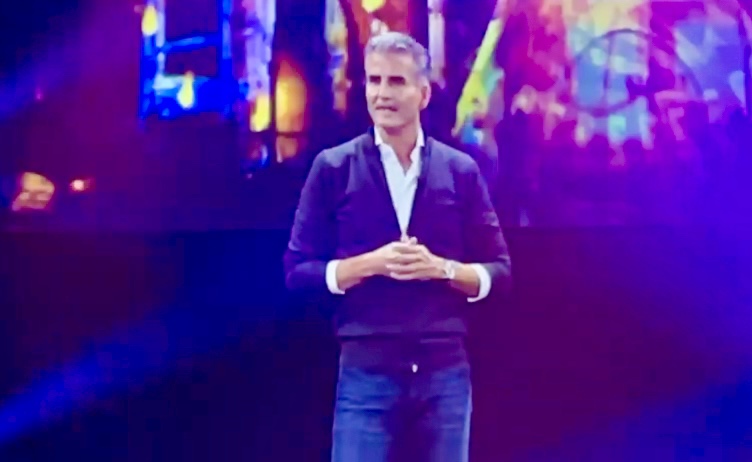 Without further ado, let's get to the news!
Probably the biggest news to come out of this year's D23 Expo was that Magic Kingdom in Disney World could potentially get a BIG expansion! A lot of the ideas mentioned are just that — ideas — and haven't been solidified yet. Disney said that these concepts are in the early stages of development, but that's not stopping us from getting VERY excited about what could come to this park.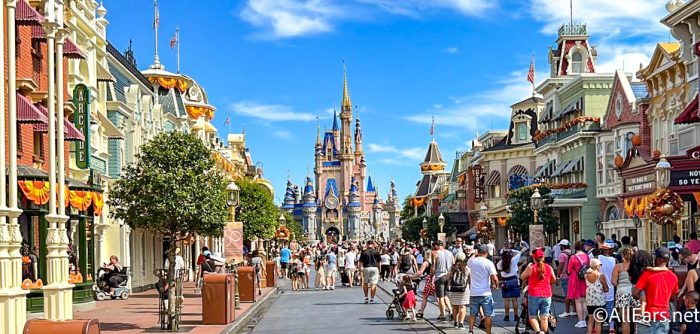 Disney asked the question, "What could be beyond Big Thunder Mountain Railroad in Magic Kingdom?" Apparently, the answer was Coco- and Encanto-themed lands! One Disney Cast Member said, "What if you could walk into the Madrigals' casita? What if Mirabel is your guide? What if you could walk up to a door, and discover your own magical gift?"
YALL! Encanto and Coco teased to come to Magic Kingdom! #D23Expo pic.twitter.com/xbKlCMsiuF

— AllEars.Net (@AllEarsNet) September 11, 2022
As we mentioned before, nothing is set in stone yet for these lands, but we did get to see some awesome concept art of what could be.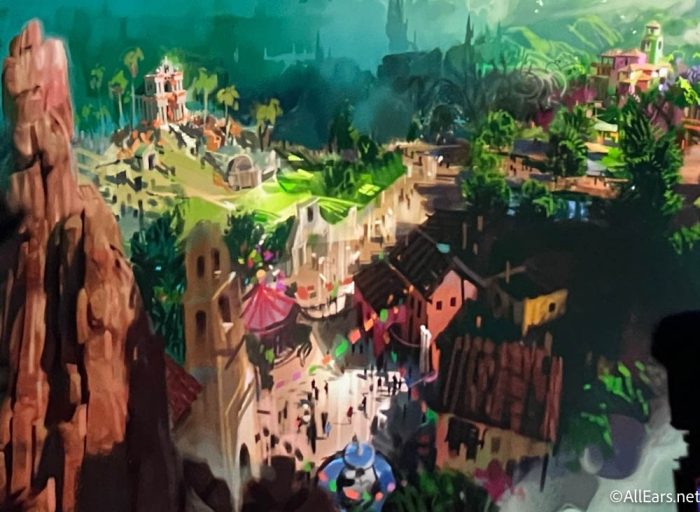 But we might be MOST excited about the potential VILLAINS-themed land that could also be a part of the upcoming expansion! Disney said, "We love to hate, and sometimes love to adore, obsessively love to adore … our villains." They mentioned that a land overrun by some favorite Disney baddies could also be part of the new expansion in the park.
Let's do one better…a VILLAINS AREA is being teased for Magic Kingdom! #D23Expo2022 pic.twitter.com/tSKayTAgLG

— AllEars.Net (@AllEarsNet) September 11, 2022
When will we see this expansion take place, and what exactly will be coming to Magic Kingdom? Only time may tell, but for now, we're dreaming about visiting La Casa Madrigal, riding Alebrijes with Miguel, and meeting all of our favorite villains.
Magic Kingdom isn't the only Disney World park that could potentially get a major update. Disney announced that DinoLand U.S.A. in Disney's Animal Kingdom is going to see some major changes soon.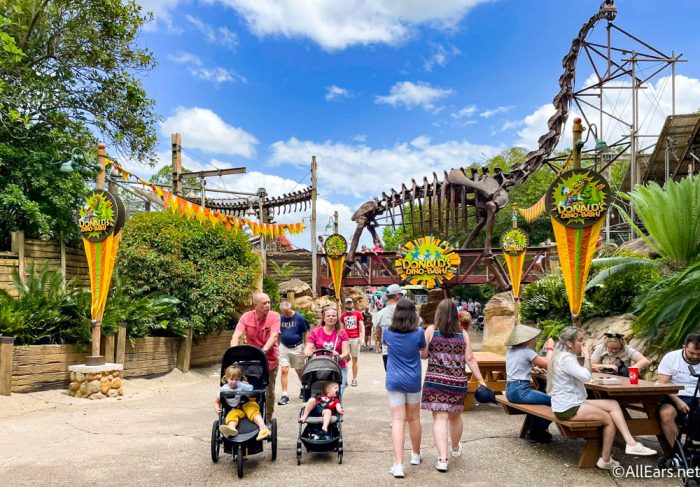 Like the Magic Kingdom additions, the Animal Kingdom changes are still in what Disney Imagineers call the "blue sky" stage — meaning the concepts are still very new and could be changed quite a bit later on. Together with Jennifer Lee from Walt Disney Animations Studios and Chris Beatty from Walt Disney Imagineering, Josh D'Amaro announced that Disney is working on incorporating Disney's Moana and Zootopia into the updates at DinoLand U.S.A.!
What's replacing Dino Land in Animal Kingdom? ZOOTOPIA! #D23Expo pic.twitter.com/f2qSTMdGe3

— AllEars.Net (@AllEarsNet) September 11, 2022
Check out the concept art revealed for the re-theme: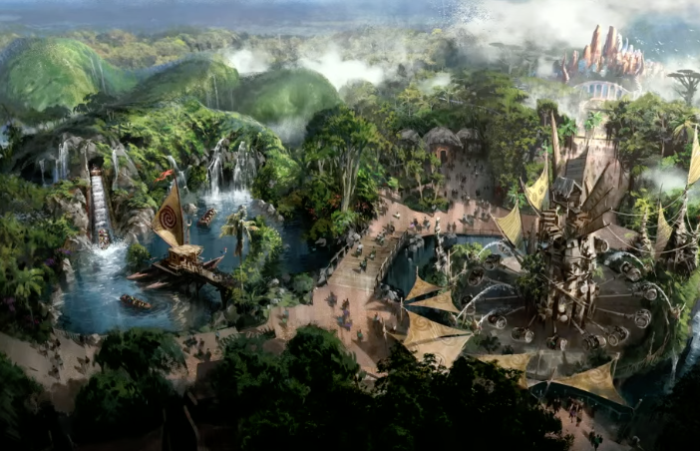 We could see some new attractions, shops, or other areas themed to these movies, but we don't have any details about what the re-theme could entail just yet.
We have been WAITING to hear when TRON: Lightcycle Run could open in Tomorrowland in Magic Kingdom. Construction has been coming along, and we've kept up with the changes. If you're looking for an exact opening date, you'll, unfortunately, have to wait a little longer. BUT Disney did announce an opening timeline for the coaster!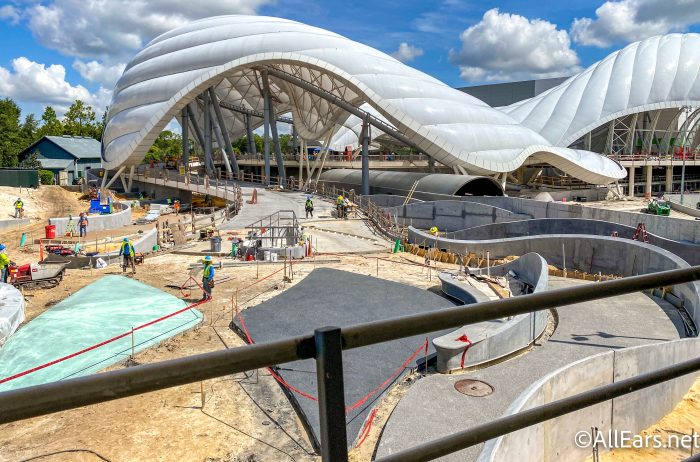 TRON: Lightcycle Run will open in Disney World in the spring of 2023. Josh D'Amaro showed a video of him test-riding the attraction recently, and we're suffering from major FOMO right now.
We also got a look at what it's like to RIDE TRON Lightcycle Run! Kinda having FOMO right now. #D23Expo2022 pic.twitter.com/viQA9ByYPG

— AllEars.Net (@AllEarsNet) September 11, 2022
We'll continue to watch for more updates on this coaster, and we'll definitely be watching for the exact opening date to be revealed.
Update on Tiana's Bayou Adventure (Splash Mountain Re-Theme)
Remember how Splash Mountain is being updated in both Disneyland and Disney World to incorporate a Princess and the Frog theme? Well, we got to learn a LOT more about Tiana's Bayou Adventure at the D23 Expo!
We got another look at plans for Tiana's Bayou Adventure! #D23Expo2022 pic.twitter.com/R3umowtUrr

— AllEars.Net (@AllEarsNet) September 11, 2022
We saw
a scale model of the updated ride
, which showed guests floating through Tiana's gardens. At the top of the big drop, we spotted some colorful lights — could those be coming from The Other Side?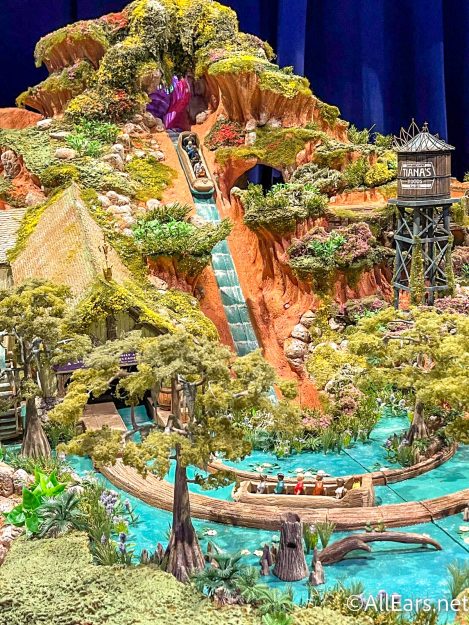 Disney also announced that several voice actors from the movie will be returning as their characters for the ride. Music will be a big part of the ride as well. The storyline concept will be that we're helping Tiana find some missing ingredients for a big Mardi Gras festival, which we'll get to attend at the end of the ride!
Louis, Prince Naveen, Mama Odie, and some new characters will make appearances at the attraction.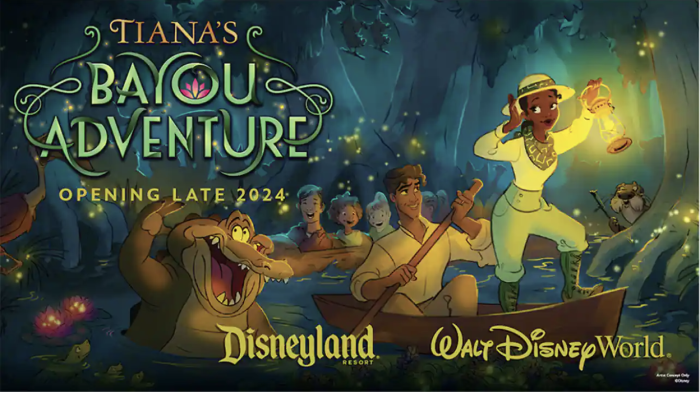 Disney Imagineers showed off a look at some concept art of Tiana's Bayou Adventure at night, and it looks like this attraction is going to be stunning after dark. As a quick reminder, Tiana's Bayou Adventure is opening in both Disneyland and Disney World in late 2024. Disney hasn't announced yet when Splash Mountain will close for the updates to begin.
Happily Ever After Returning (Kind Of) and Other NEW Shows
Fans of Magic Kingdom's former Happily Ever After nighttime spectacular, get excited. Some of the FIRST news we heard from the Disney Parks panel is that Happily Ever After will be returning to Disney World in a new way!
Jordan Fisher kicks off today's panel with Happily Ever After! #D23Expo pic.twitter.com/yutG6tMWsu

— AllEars.Net (@AllEarsNet) September 11, 2022
Happily Ever After is returning as part of an "updated spectacular"
in Magic Kingdom, which will debut sometime next year. We do have confirmation that the iconic music from the show will be part of the new show.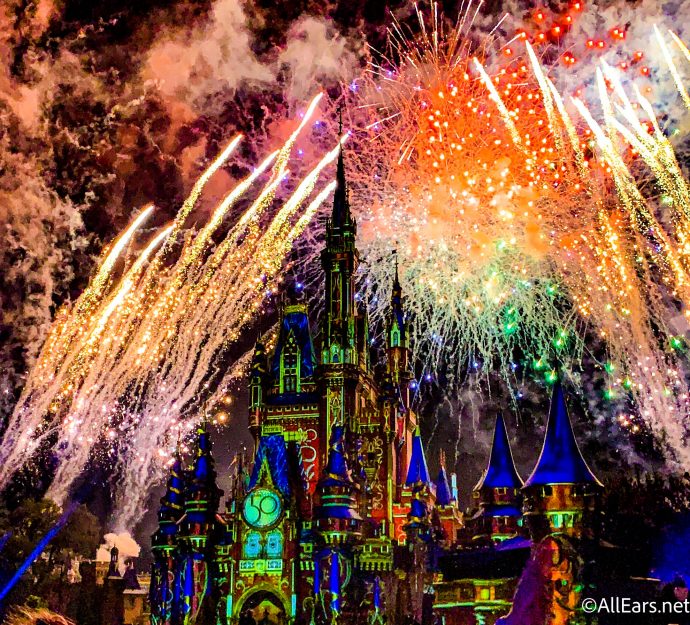 In addition, EPCOT will be getting a new nighttime spectacular! Disney announced that a new show is being planned for EPCOT to celebrate Disney's 100th Anniversary, which starts in 2023. They said the new show will continue "the park's legacy of inspiring nighttime entertainment on World Showcase Lagoon."
Here's the formal announcement for EPCOT's new nighttime show! #D23Expo2022 pic.twitter.com/T6OosrkhWf

— AllEars.Net (@AllEarsNet) September 11, 2022
And over in Disneyland, there will also be 2 new fireworks shows! Both will debut in January 2023 as part of Disney's 100th Anniversary.
Disneyland Park will get a new show called Wondrous Journeys
, featuring a new theme song, "It's Wondrous."
We got a preview of the new theme song coming to Disneyland called It's Wondrous! #D23Expo pic.twitter.com/LFQQypRjEJ

— AllEars.Net (@AllEarsNet) September 11, 2022
Disney California Adventure will have a new nighttime show as well, called World of Color One.
"It is going to be a World of Color like nothing you've ever seen before – with an all-new inspiring story told by some of your favorite, favorite characters," D'Amaro said.
Disney hinted earlier this weekend that a new expansion is being planned for Avengers Campus at Disneyland Resort. Now, we have more information about this expansion!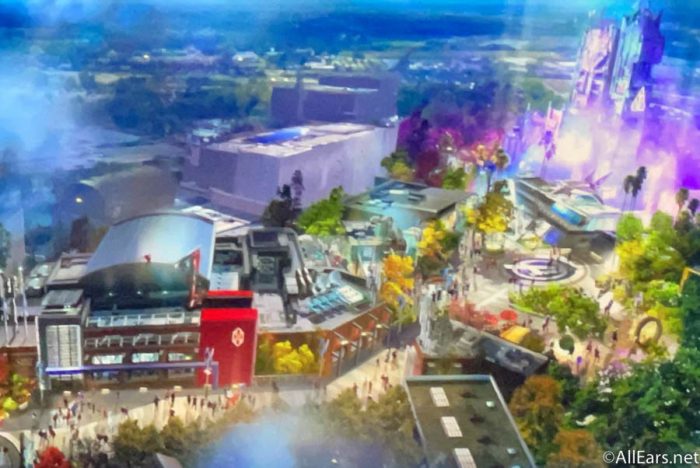 The new area of Avengers Campus will feature a new multiverse-themed ride, which will allow guests to join their favorite Marvel superheroes to battle villains from all across the multiverse.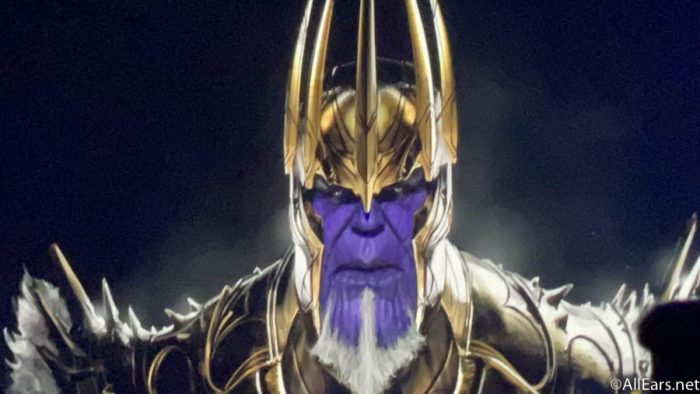 One of those characters will be King Thanos, who will make his debut on the new ride.