We have had quite a few new additions to Disney World in the past year!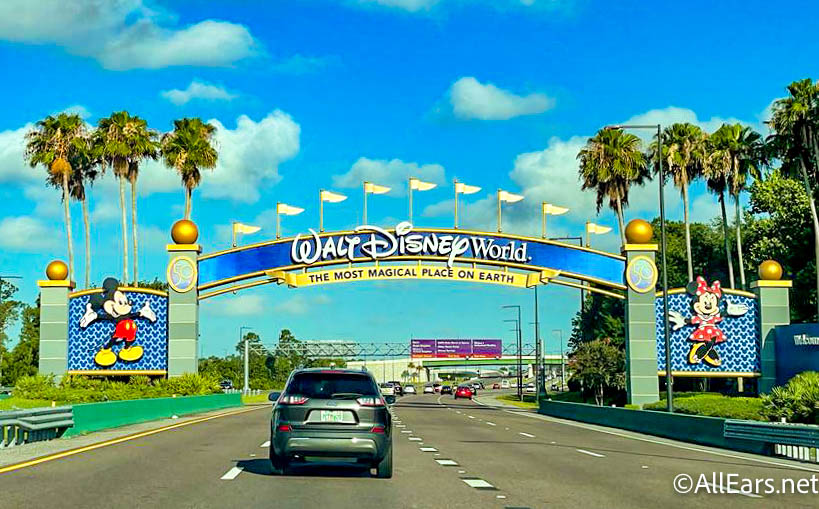 We got new restaurants, rides, and shops in EPCOT, a bunch of 50th Anniversary celebrations in Magic Kingdom, and even a new (and very immersive) Star Wars-themed resort! But there's still a LOT more on the horizon, and today we're taking a look at all the construction updates on Disney World's current projects.
Magic Kingdom
Who's ready to see what's going on with the TRON coaster?! This week, we spotted ride vehicles testing on the attraction, and it has been BUSY lately with construction crews! It looks like some newer supports were laid for the walkway leading up to the attraction, and lots of dirt has been moved around. We're excited to see these big changes!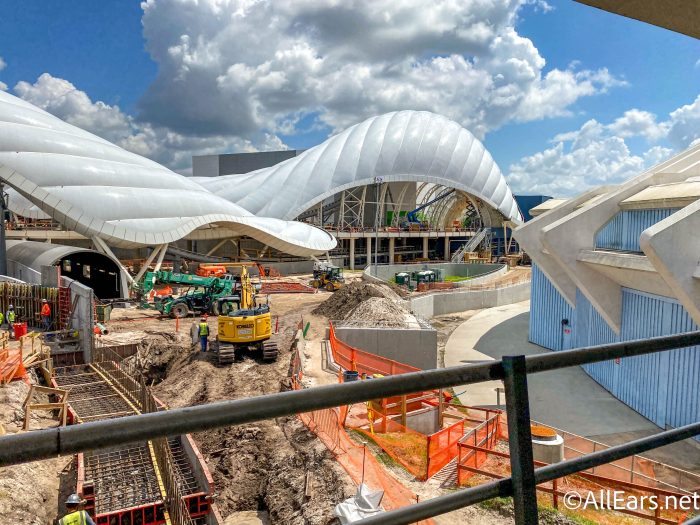 Off of Main Street, U.S.A., over on Center Street, work continues on the road leading to the seating area. Old bricks were removed in the middle of the street this week, and we expect that new ones will be added to match the changes we've already seen.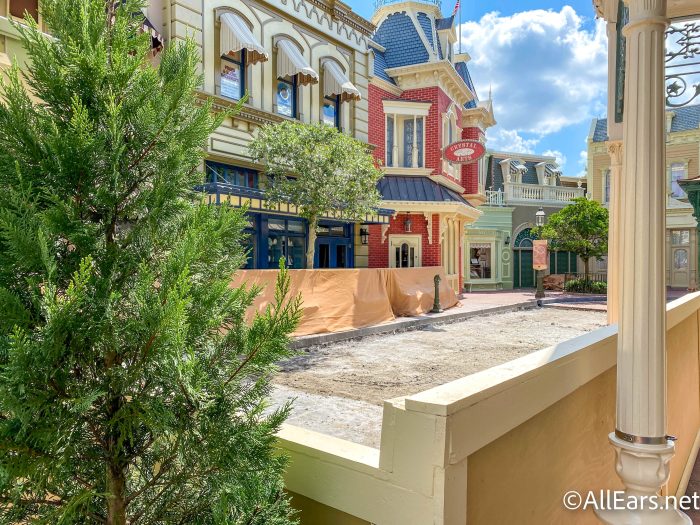 Guests can walk partially down the street, but the seating area hasn't yet reopened. We'll keep watch for more changes!
EPCOT
Things are moving along over at Journey of Water — Inspired by Moana in EPCOT! Every week there seem to be MORE new structures built for the attraction, and when we rode by on the monorail this week, the construction crews were very busy working on the the area.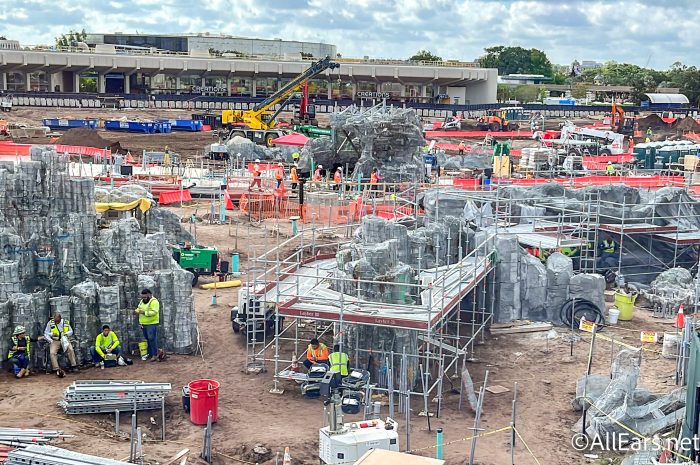 In a surprise construction update, the laboratory was blocked by black tarps on Living with the Land this week. Typically, guests can look through these windows to see scientists hard at work, but it was covered up when we last hopped on the ride.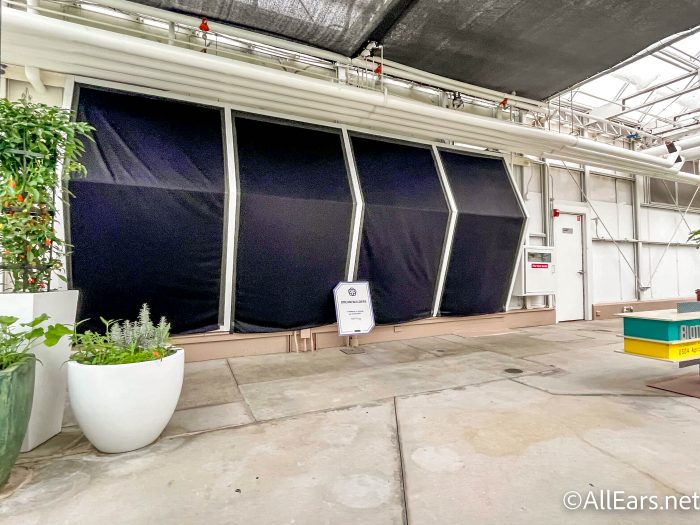 In World Showcase, Japan's Mitsukoshi Department Store is still under partial construction. A large section remains covered by black tarps, but the rest of the shop is operating as usual.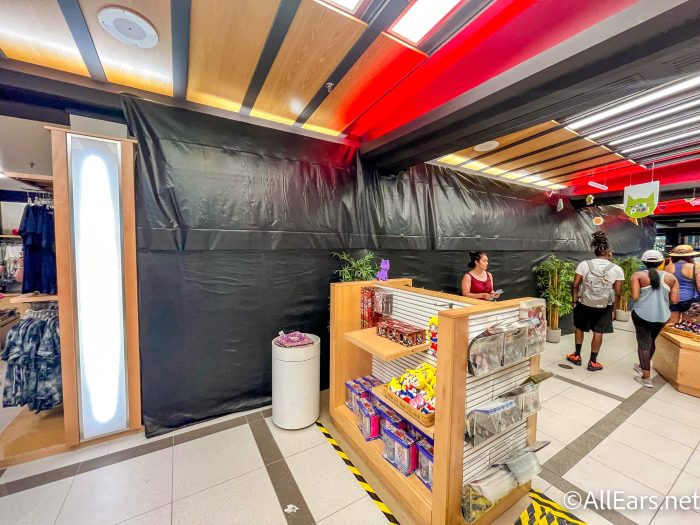 Near the front of World Showcase, the playground next to the restrooms has been covered with scrim for a few weeks. These playgrounds are typically available during busy festival seasons, but with the Food & Wine Festival already started, we're interested to find out what's going on here.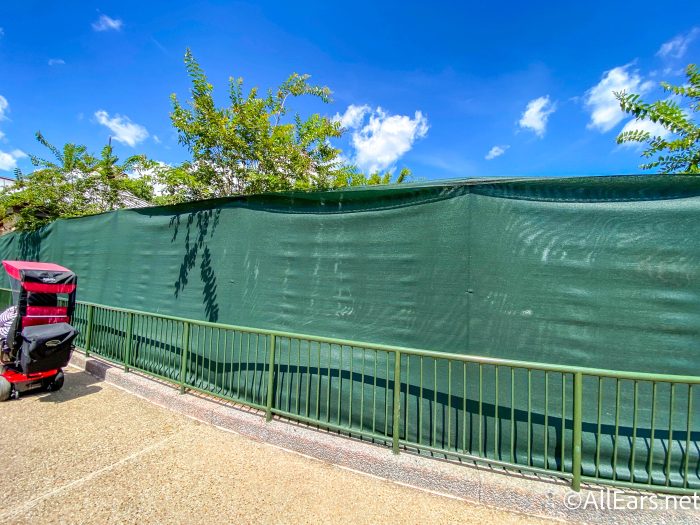 And if you're interested in visiting the Food & Wine Festival this year, check out our recommendations for the best food booths and our favorite eats!
Hollywood Studios
Moving on to Hollywood Studios, we finally got an update on construction at Toy Story Mania! Jessie's Trading Post is in fact the new gift shop that has taken over this space, and earlier this week, a mural was installed at the exit of the ride, next to where the store is located. Check it out!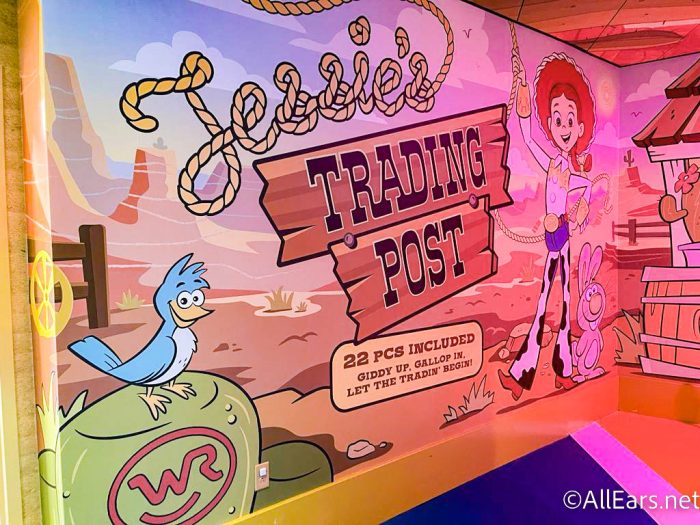 Then, as a bit of a surprise, Jessie's Trading Post OPENED!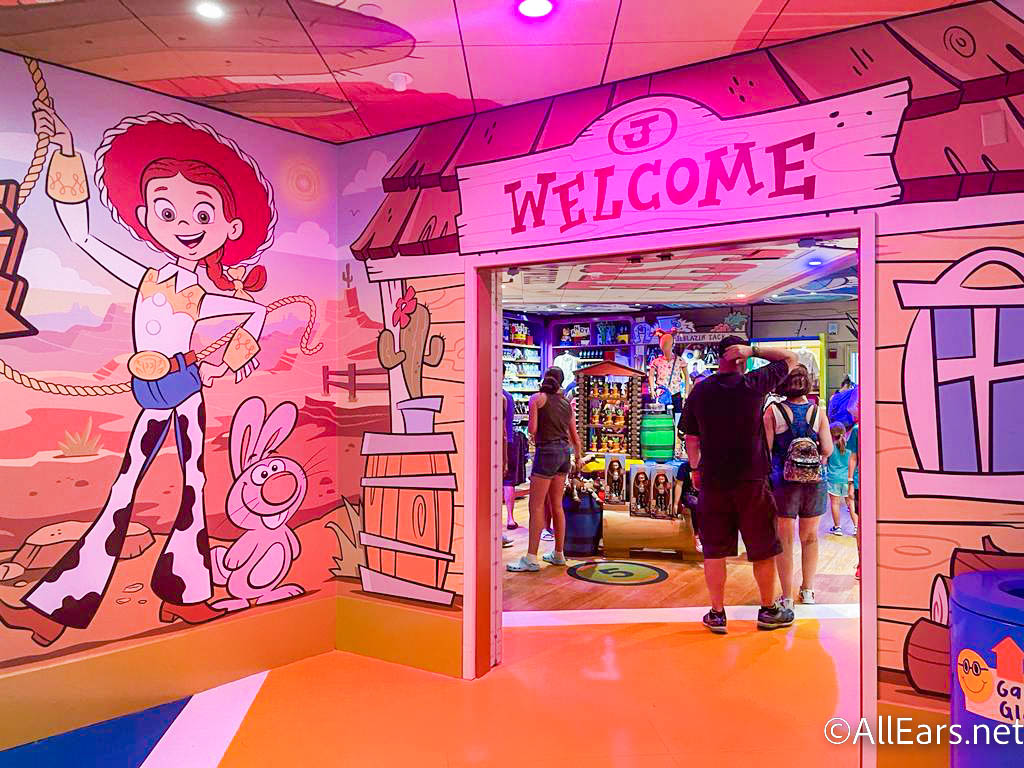 We went inside and shared a FULL tour of the new spot! Click here to check that out.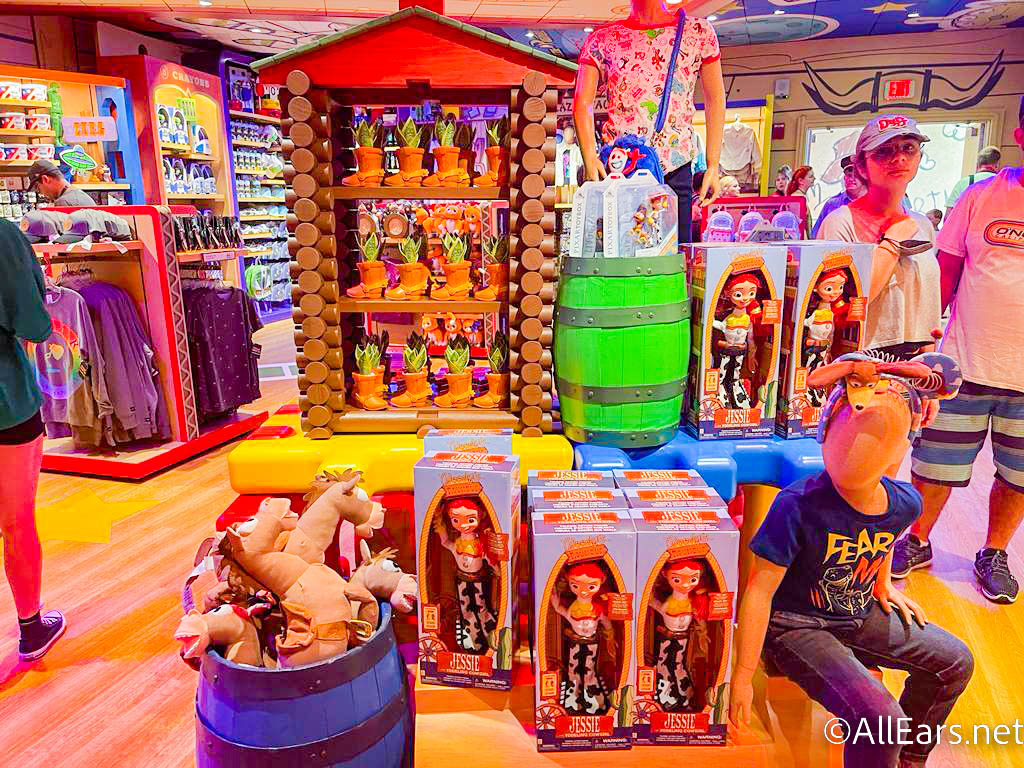 We also got more information on MagicBand+ this week — it'll be arriving at Disney World on July 27th! Along with MagicBand+, we'll be getting a new interactive game in Galaxy's Edge called Star Wars: Batuu Bounty Hunters. We expect that this covered area across from Savi's Workshop will be dedicated to the new game and will open up soon, but it remains blocked with bushes for the time being.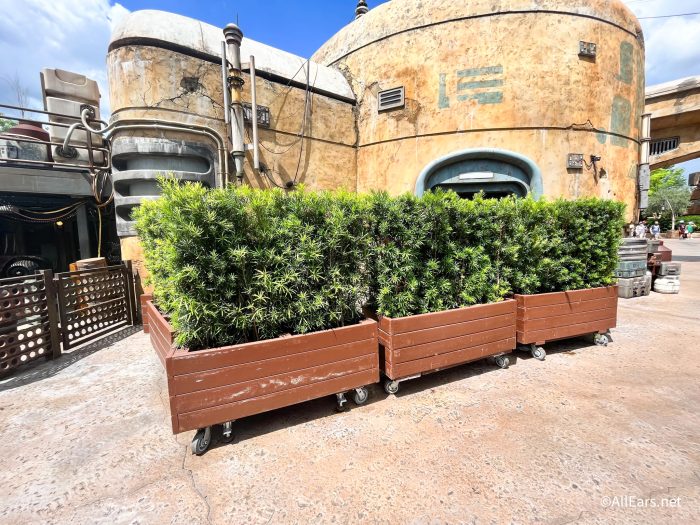 Maybe we'll get to check it out next week when MagicBand+ releases in the parks. We can't wait!
Disney Resort Hotels
There were several hotel construction updates this week, starting out over at Disney's Polynesian Village Resort, where work continues on the new DVC tower. It seems that demolition and cleanup are really moving along.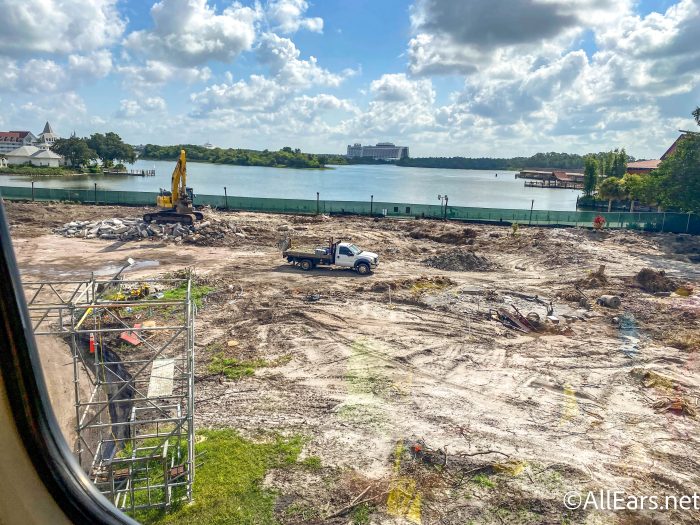 At Disney's Yacht Club Resort, a large section of the boardwalk was blocked while construction crews refurbished the area. There were still walkways available for guests to use.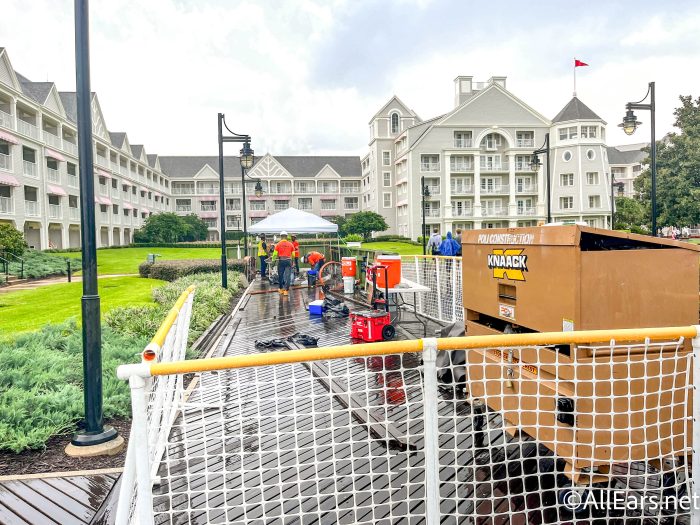 Also, the iconic lighthouse is currently getting some touch-ups as well. It's covered with scaffolding at the moment, and it's not accessible to guests.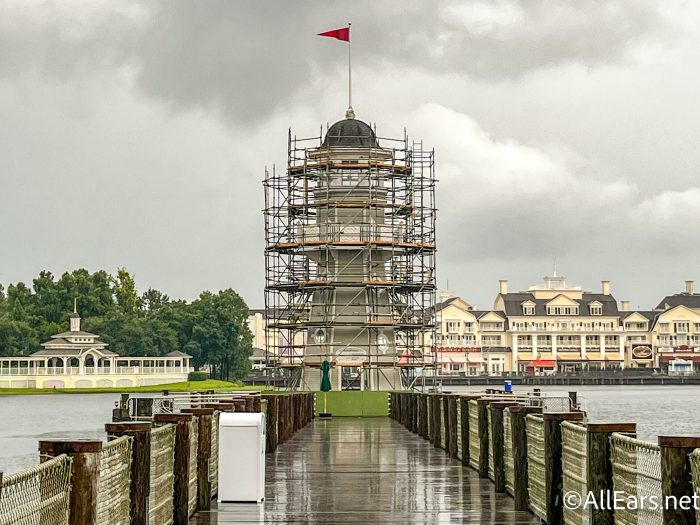 Stormalong Bay is the pool that Yacht Club and Beach Club share, and some areas on the pool deck are currently under construction. We've been checking to see what's going on with these scrims and construction walls, but not much has changed since last week.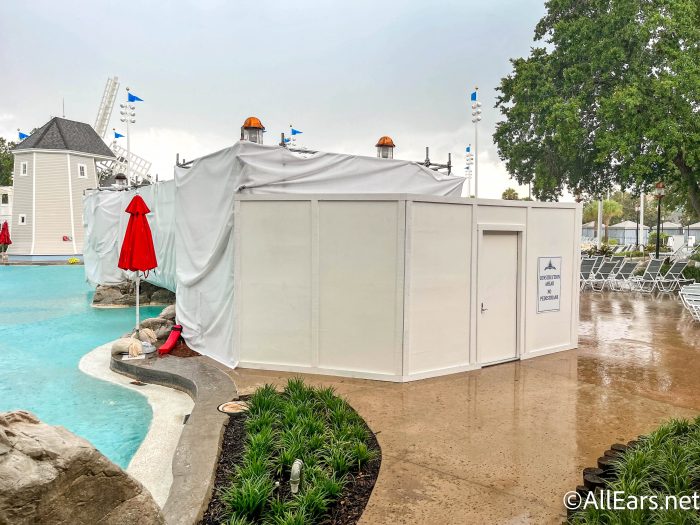 Moving on to the BoardWalk, the ESPN Club signs and some other details (like those giant weights) were removed from the closed location this week. There are some additions planned for Disney's BoardWalk in the future, so we'll be watching this area to see if it transforms into something new.
A little further down the BoardWalk, Trattoria al Forno is currently blocked by bushes, so guests are forced to enter through Abracadabar instead. The restaurant is still operating as normal.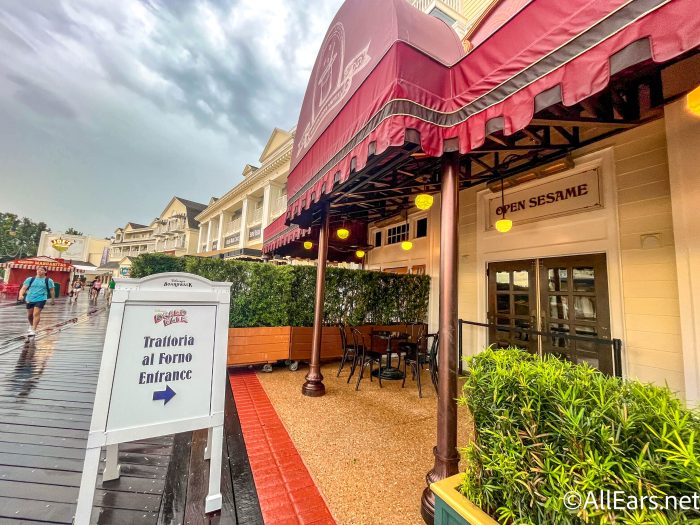 Those are all the updates we have for you this week! As you can probably tell by these construction projects, a lot has changed in Disney World recently. If you haven't been to the parks in a while, there are some big updates you need to know about and tips you'll need to learn.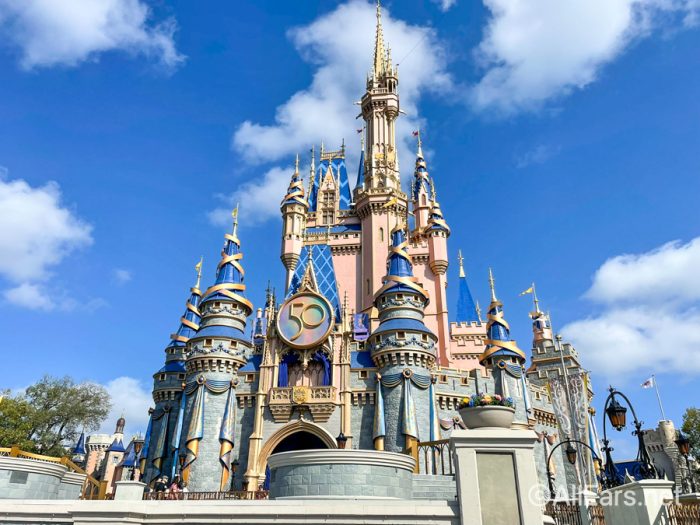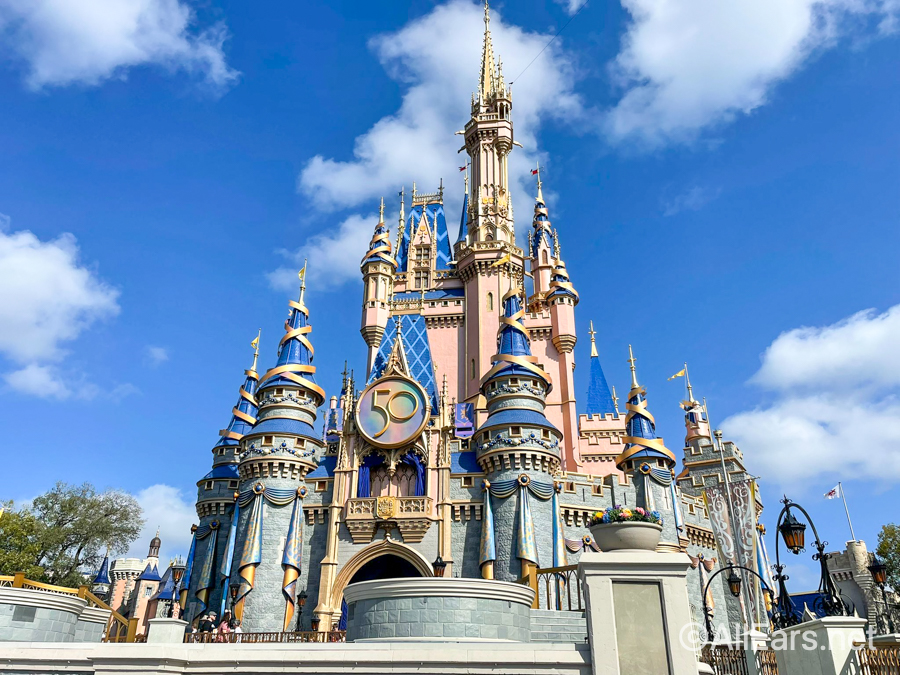 Stay tuned to AllEars for all the advice on how to have the best Disney World vacation ever in 2022! Click here to see our top tips for snagging a Guardians of the Galaxy: Cosmic Rewind Boarding Pass in EPCOT, or click here to learn about some of the BIGGEST planning mistakes you've made in Disney World (so you don't repeat them!).
We'll make sure to keep you updated as each of Disney's projects is completed, sharing photos and news all along the way. Stay tuned for all the latest!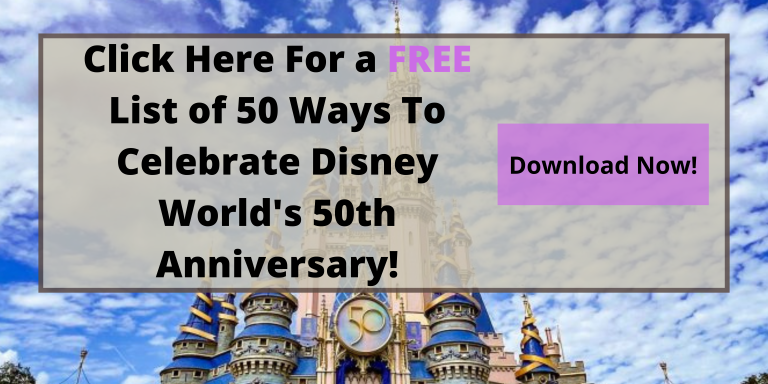 Which of these construction projects are you most excited to follow? Tell us in the comments!