There are tons of great options for delicious food in Disney World, whether you're looking for a luxurious meal, a quick snack, or a tasty treat.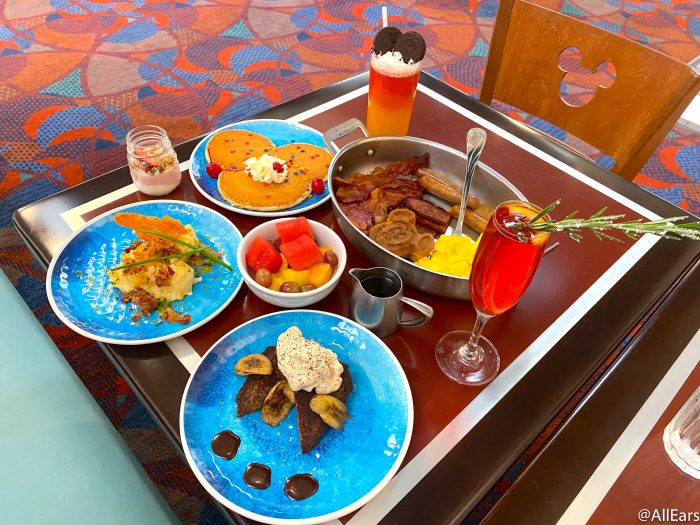 But despite all the participation trophies on our shelves, we know that not everyone can be a winner. So which Disney World restaurants are NOT worth a visit?
To help you avoid spending money on mediocre food and experiences, we made a list of 5 Disney World restaurants that are definitely not worth the hype they get.
Some of these restaurants are among the most popular in Disney World, but don't let that fool you. We've eaten at all of them several times, and we've been consistently disappointed.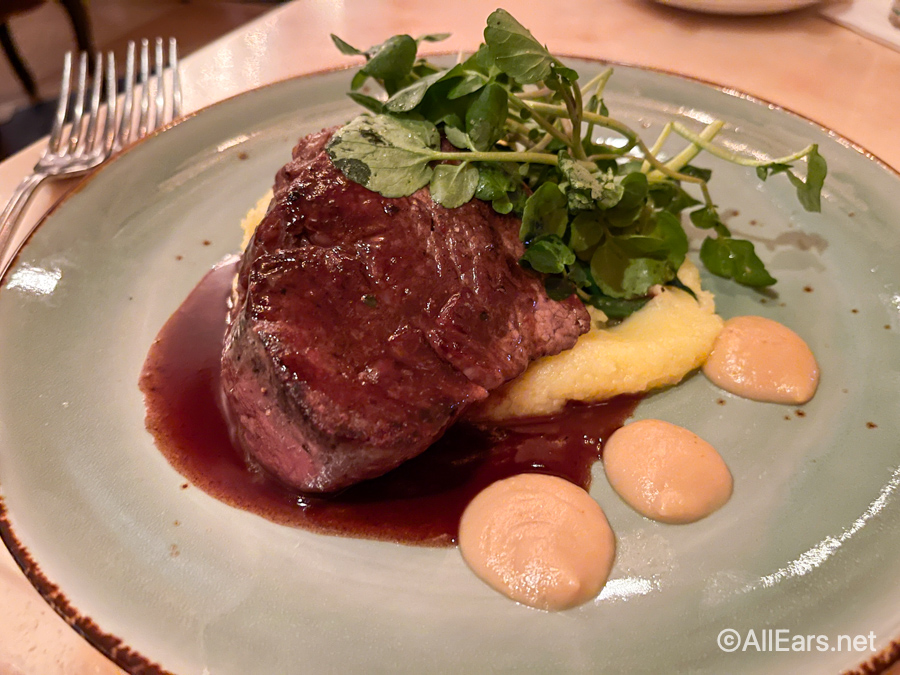 Before we get into it, we want to put a disclaimer in here. We included restaurants that have let us down several times, but that doesn't mean that they were totally bad experiences or that our readers had the same experiences we had. A lot of these spots are great for certain age groups or if you're looking for a very themed meal, and we know that people will disagree with us even when it comes to the food!
So if you love one (or more) of the places on our "Overhyped Disney World Restaurants" list, we hope you won't take it personally! Let us know about your own experiences and thoughts in the comments.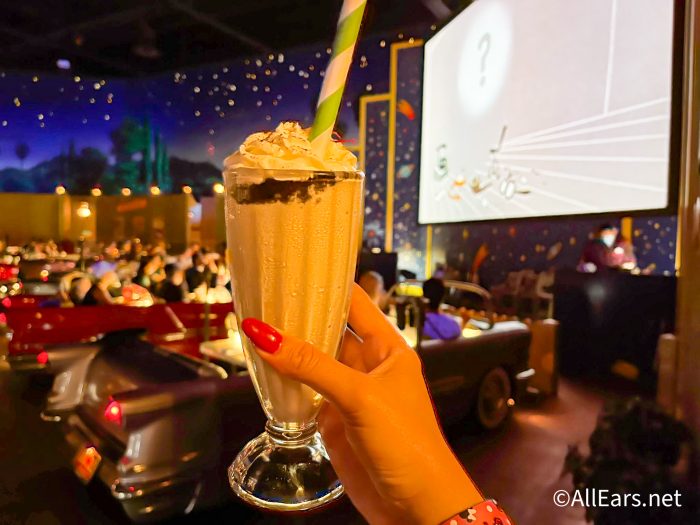 We're starting off the list with one that might shock you, especially if you're a die-hard Beauty and the Beast fan.
The Be Our Guest restaurant is located in Fantasyland in Magic Kingdom.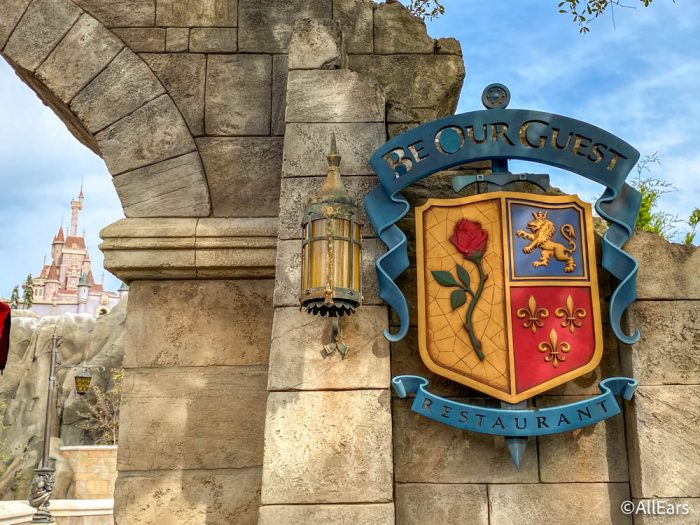 At this spot, you'll get to dine inside the Beast's Castle, either in the main ballroom, the West Wing, or the art gallery. (Ask to sit in the ballroom or West Wing if you do go here — they're the most iconic rooms if you love the movie.) Just being in these locations is pretty amazing, so this restaurant might be a "do it once for the experience" place, but it's not one of our favorites by a long shot.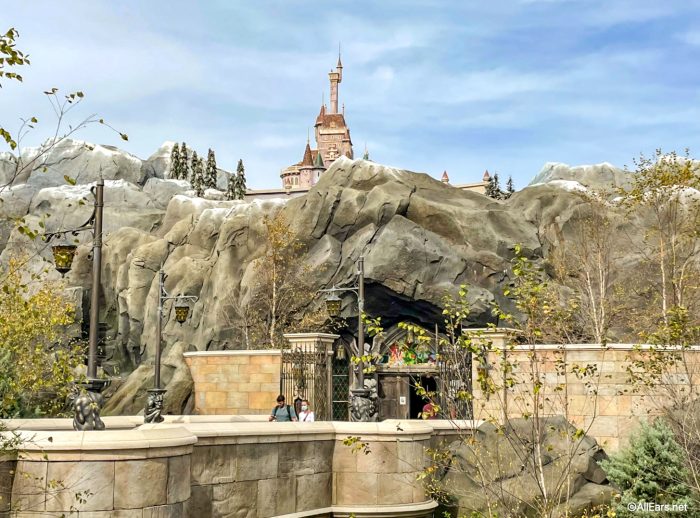 As huge Beauty and the Beast fans ourselves, it hurts us a little bit to include this restaurant on our list of overhyped spots in Disney World. But we have to be honest! The food here is usually mediocre, so we can't justify those high prices.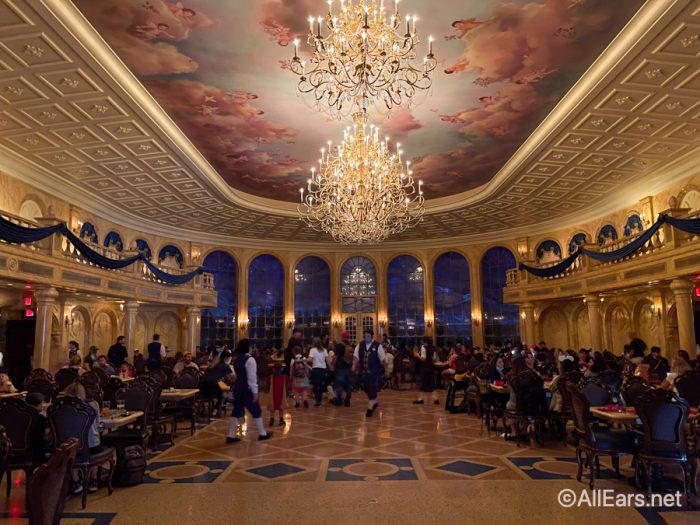 Right now Be Our Guest is especially expensive since both dinner and lunch are prix fixe meals. That means that you pay one fixed price to choose an appetizer, entrée, dessert, and drink, and you can't order any of those à la carte instead.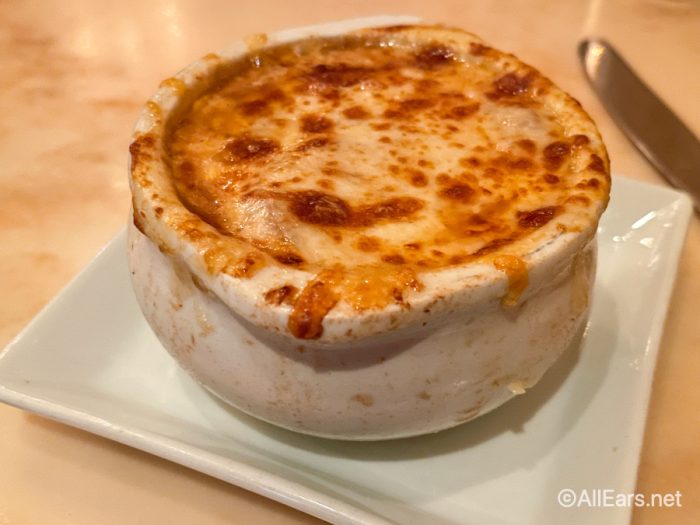 These prix fixe meals cost $62 per adult and $37 per child (ages 9 and younger). You can get some amazing food in Disney World for lower prices than that! We're talking filet mignon at Le Cellier Steakhouse in EPCOT kind of amazing food, not just Quick Service meals.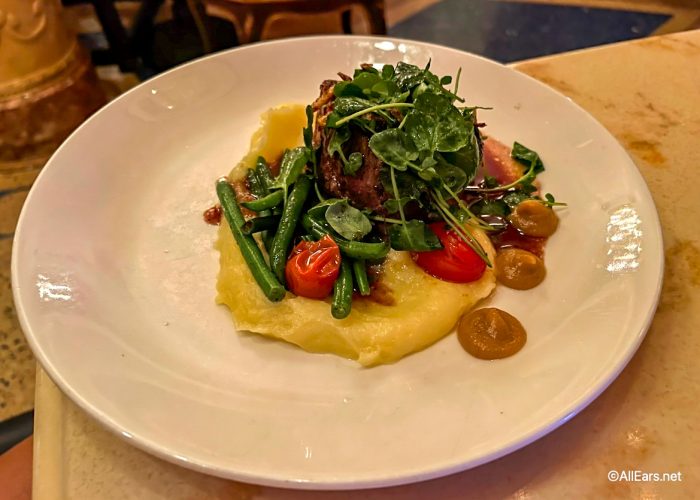 Some dishes at Be Our Guest are really not bad, but for the high prices, we usually expect more exciting and impressive flavors than what we get.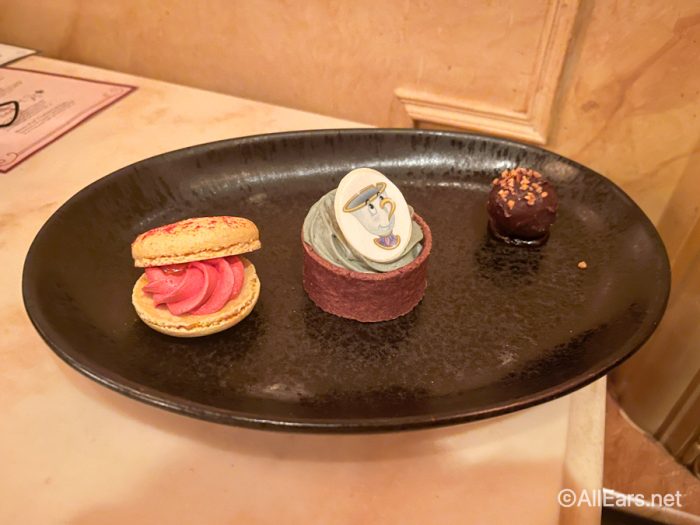 And when we tried the new 50th Anniversary menu, the thing that stood out to us the most (and NOT in a good way) was the Squid's Revenge drink. There was an actual cold, rubbery octopus tentacle in the drink. Honestly, that by itself was enough for us to question all of our life choices to this point.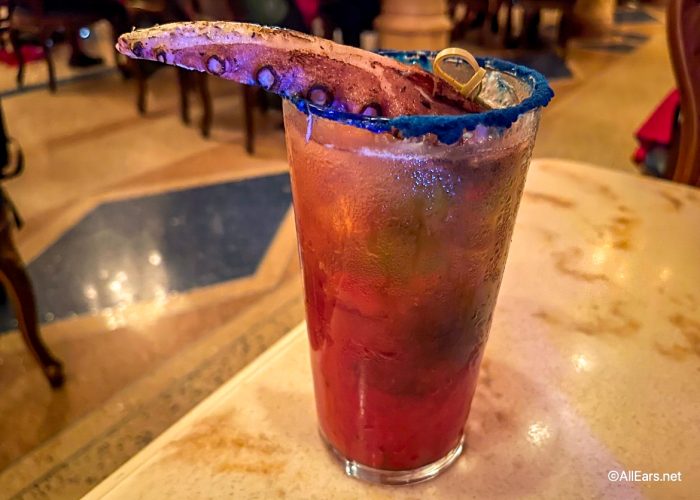 But we will concede that the dining rooms and theming in general are fabulous at this restaurant. If you've ever wanted to put yourself directly into the Beauty and the Beast story, this is the place to do it. Just know that you're really paying for the experience of eating in a ballroom, not for five-star cuisine. (And please, if you've ever loved us, do not order the Squid's Revenge.)
Instead…
Instead of dining at Be Our Guest, you can find a Disney princess-themed restaurant at Disney's Wilderness Lodge called Storybook Dining at Artist's Point. This restaurant is themed to Snow White and the Seven Dwarfs, and it has much better food (in our opinion) than the Beauty and the Beast counterpart.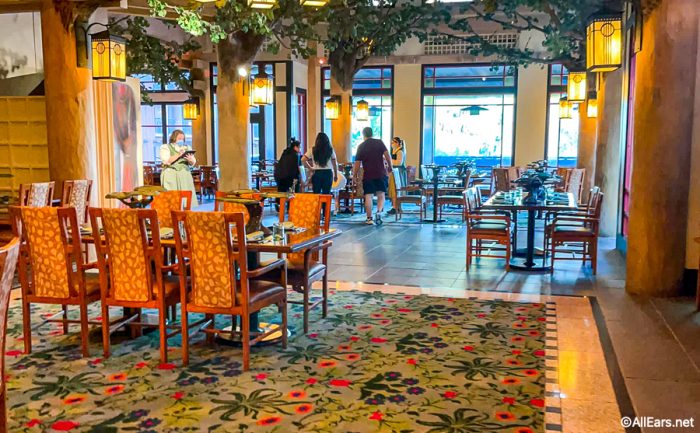 Storybook Dining costs $60 per adult and $39 per child, which is a similar price to Be Our Guest. But for that cost, Storybook Dining offers better food and it's also a character meal! You'll see Snow White, the Evil Queen, and some of the Seven Dwarfs during the meal.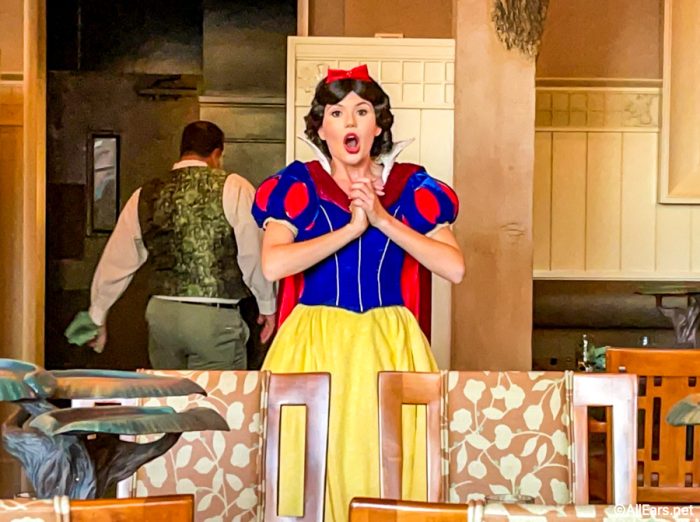 For a cheaper option, we'd recommend heading to a Magic Kingdom quick service restaurant like Casey's Corner or even the Spring Roll Cart and then finding the Disney princesses somewhere else, like in a cavalcade.
The princesses can also often be seen towards the entrance of Magic Kingdom at the Main Street Railroad Station.
Character meals are some of the most popular (and expensive) meals in Disney World. Chef Mickey's is towards the top of that list since guests can dine close to Magic Kingdom (this restaurant is located at Disney's Contemporary Resort) with Mickey and the gang.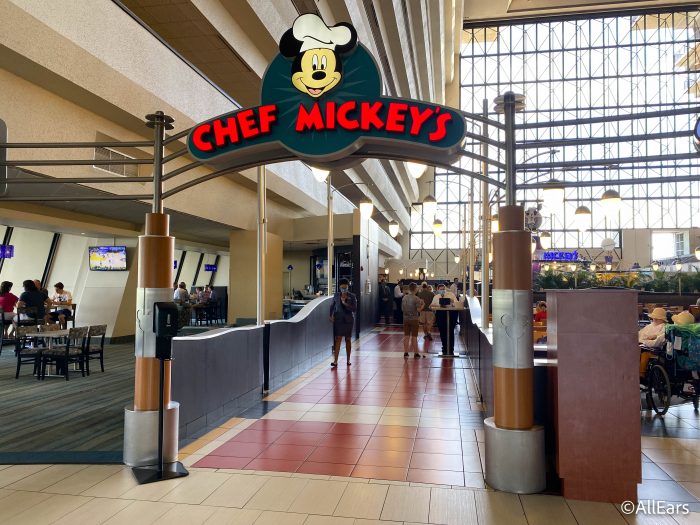 As much as we love to chat with Mickey, this restaurant isn't our favorite place to do it. The food is now quite a bit better than it was before, but it's still not quite enough to justify what it costs.
Breakfast here is $42 for adults and $27 for kids, and dinner is $55 for adults and $36 for kids. Dishes include Mickey waffles, sausage and bacon, scrambled eggs, and other typical breakfast foods in the morning and things like gnocchi, prime rib, and roasted salmon for dinner.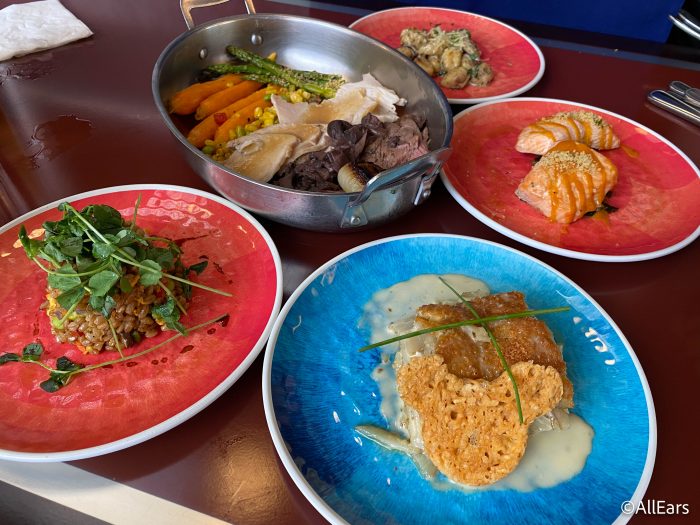 Like we said, when Chef Mickey's reopened recently, we were actually really impressed with the improvement in the food. But one of the problems with this restaurant is that there are similar options available that we think are much better.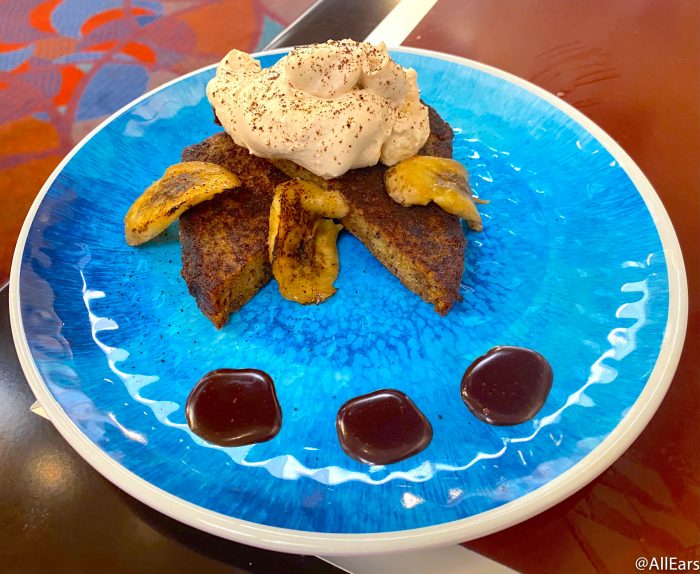 If you're looking for a character meal near Magic Kingdom, we don't think you'll be too disappointed with this choice. But if you can reschedule that character experience to one of our other recommendations, we're pretty sure you'll thank us for the upgrade.
Instead…
At Disney's Animal Kingdom, you can dine at Tusker House, which has more unique and exciting food options (like Durban Chicken & Egg Curry and Moroccan Spiced Beef) for the same price as Chef Mickey's.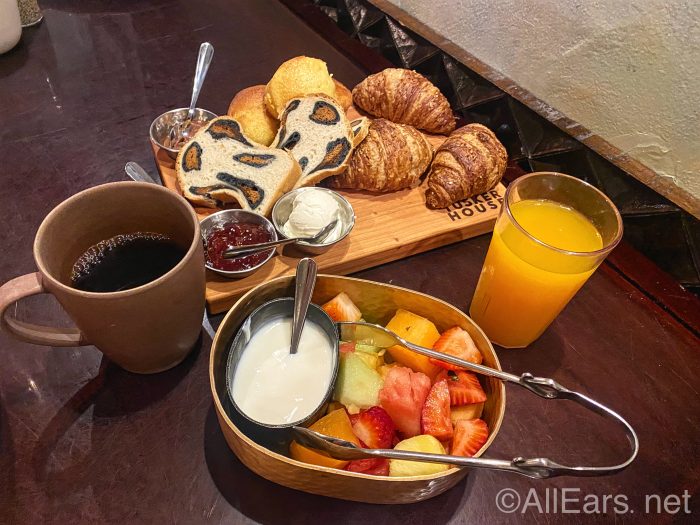 And this spot has all the characters, too! You'll see Mickey, Donald, Goofy, and more friends in their cute safari outfits.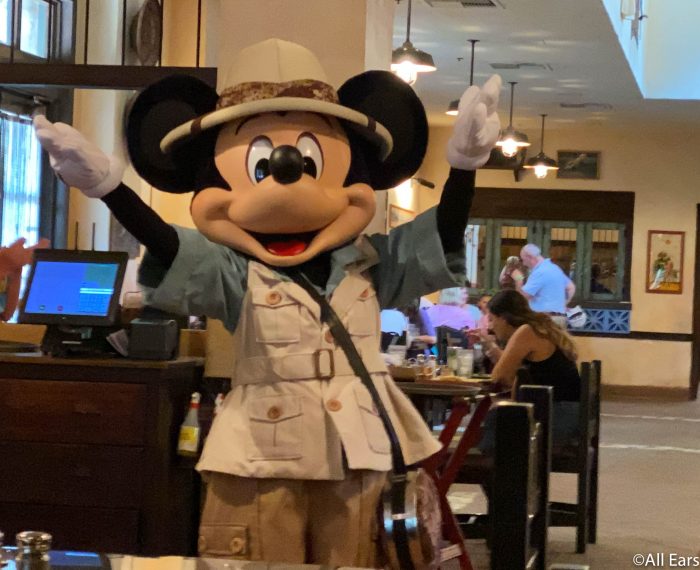 But our favorite character breakfast is probably actually Topolino's Terrace at Disney's Riviera Resort. This restaurant is easy to get to since it's on the Skyliner route. So if you're staying at a Skyliner hotel or visiting EPCOT or Disney's Hollywood Studios, it's just a short ride away.
We love the food at this spot (for breakfast and dinner), and you'll get to see Mickey and the gang here in outfits inspired by the arts if you dine at Breakfast a la Art, the character breakfast.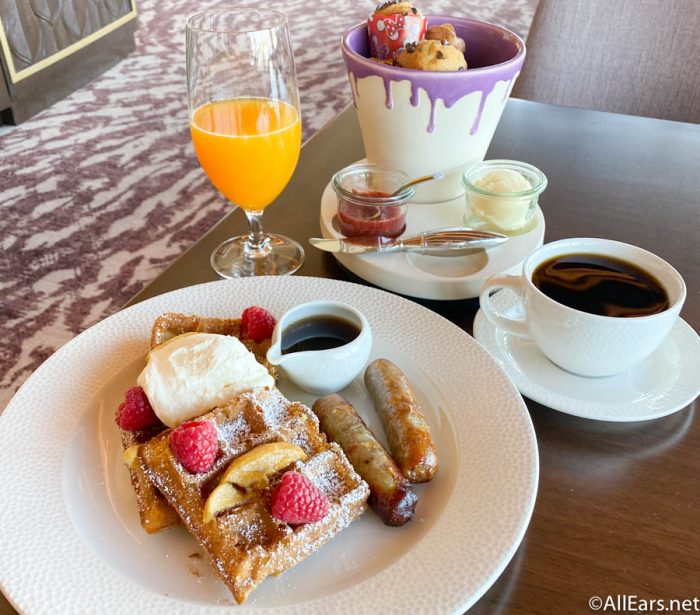 The view from this restaurant is amazing since it's located on the upper floor of the Riviera Resort. It costs the same as Chef Mickey's as well, so with delicious food and amazing views, it's a better deal for your money.
What can we say about a restaurant that lets you watch fish in a huge aquarium while you eat seafood at the same time?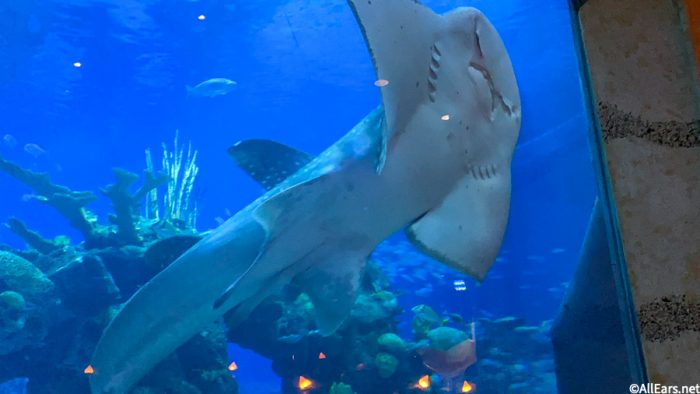 Like Be Our Guest, the atmosphere of Coral Reef is actually really impressive and fun. There's a HUGE tank filled with all kinds of fish and other marine life along one wall, and you might even be seated right next to it. Other tables and booths are elevated on steps, so everyone at least gets a view.
Unfortunately, that's about it when it comes to things that impress us about this restaurant. The food here is pretty mediocre, and we just feel a little weird about eating fish while they're swimming right next to us.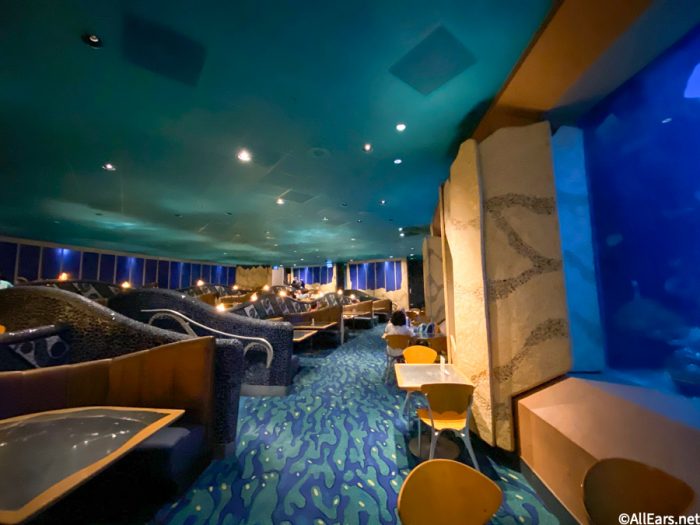 Entrées range in price from $24 to $36, and kids' meals are $11 to $13. With fairly reasonable prices (for Disney World sit-down restaurants) and okay (but not great) food, why does this spot make our top 5 for overhyped restaurants? A big problem is its location. Coral Reef is in EPCOT, and as you all know, EPCOT has a ton of amazing food.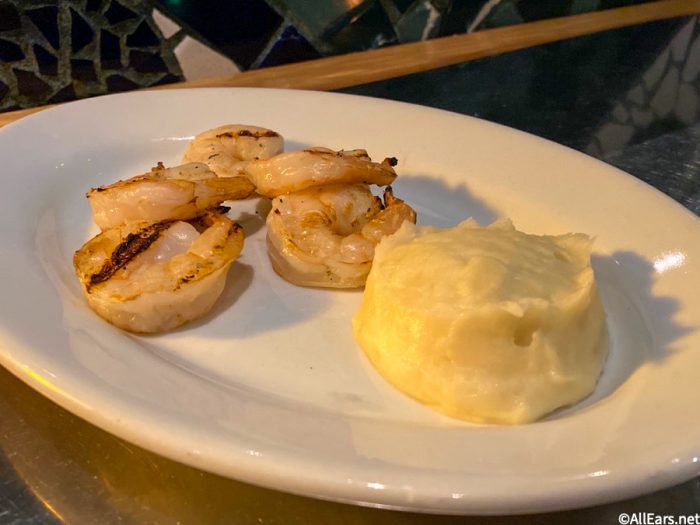 If it were over in Magic Kingdom, we might actually really enjoy this restaurant! But with so many other great options nearby in EPCOT's World Showcase, Coral Reef falls a little flat.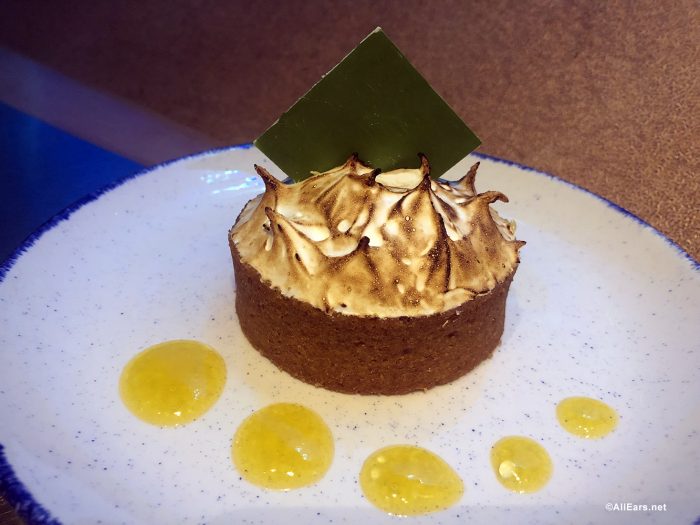 That being said, it might still be worth the visit if you or your kids love sea creatures. But we've got some better recommendations for you, even if that's the case.
Instead…
If you want a similar (but much less expensive) experience, head to The Seas aquarium (in EPCOT's World Nature) and walk around for a while, checking out the amazing variety of marine life here. Then, take a short walk over to the Yorkshire County Fish Shop in the UK pavilion of World Showcase and get some delicious fish and chips for $11.49!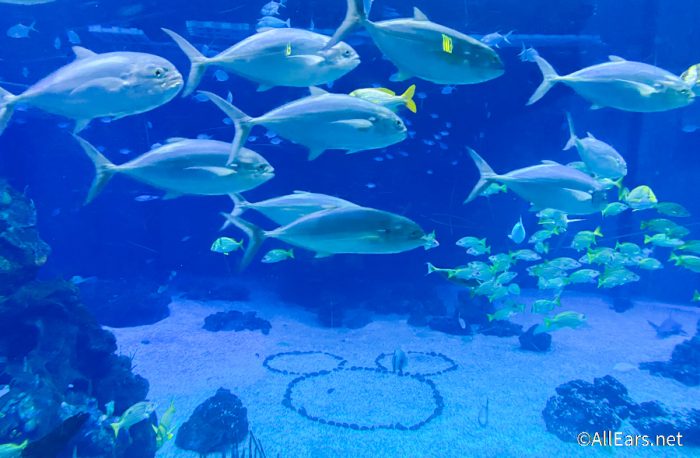 It's a seafood dinner and a show (albeit at different times) at half the price you'd pay at Coral Reef. And we honestly prefer the fish and chips at Yorkshire County to most of the food at Coral Reef. Usually, the batter is crispy and delicious, and the fish is flaky and flavorful.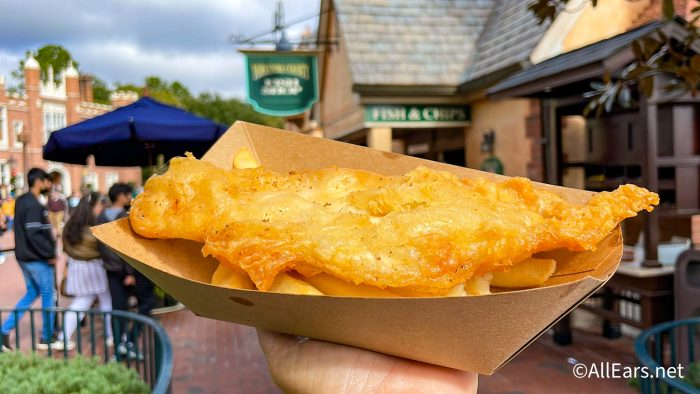 For a different sit-down option in EPCOT, we love Garden Grill. This restaurant (located in the Land pavilion, near Soarin') actually rotates very slowly in a circle. It gives guests views of the Living With the Land attraction while you eat, and it's also a character meal!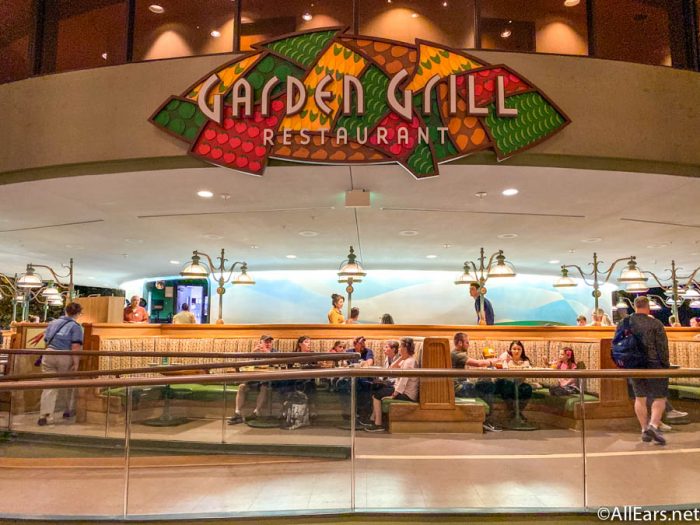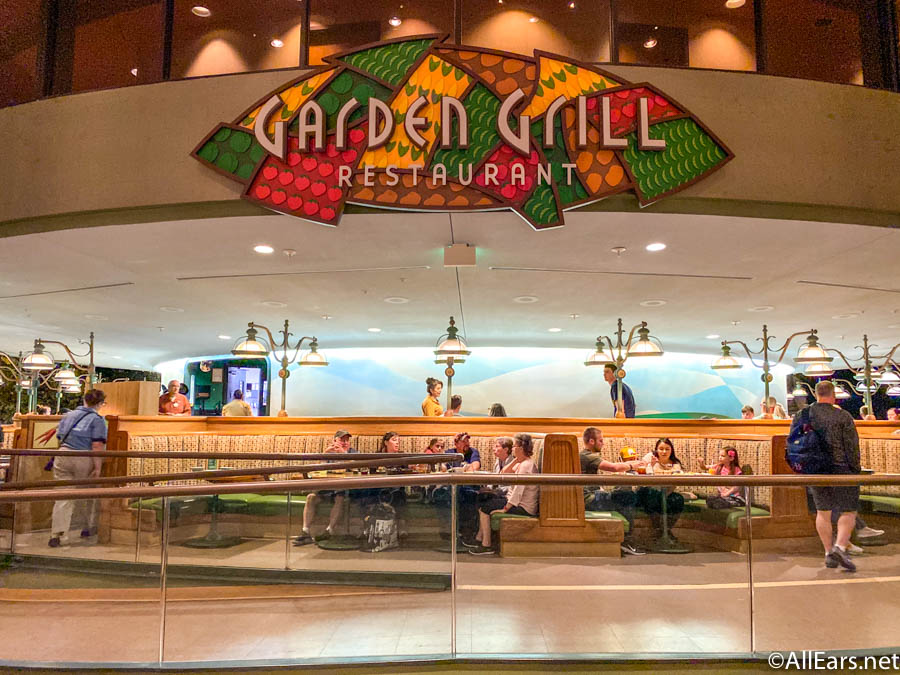 We enjoy the classic food here (it's kind of like Thanksgiving food, with turkey, potatoes, veggies, and more), and it's fun to see Mickey and the gang while we eat. As a character meal, the prices are a little higher here, at $55 for adults and $36 for kids.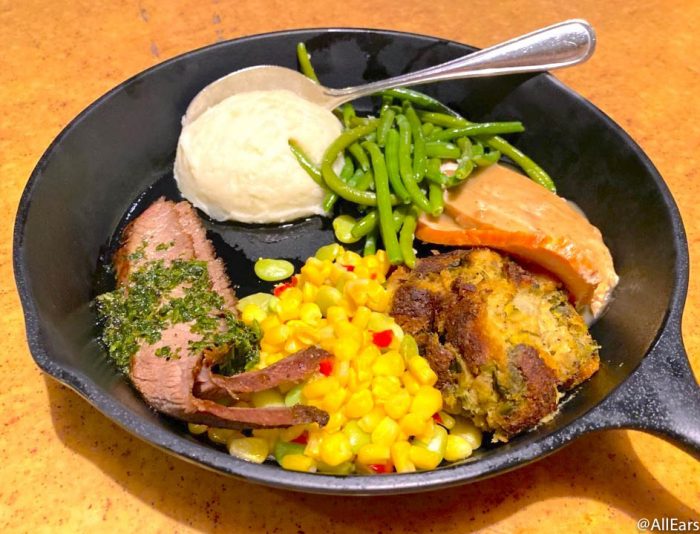 For an elevated seafood dining experience, we recommend the BOATHOUSE in Disney Springs. This spot has much better seafood than you'll typically find at Coral Reef, in our opinion.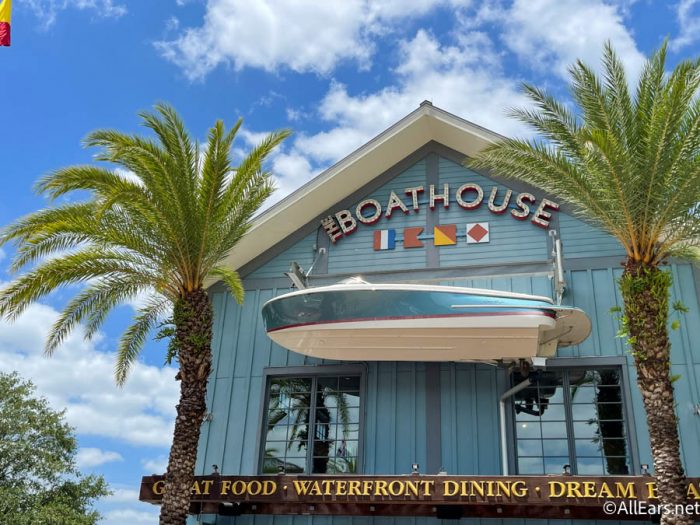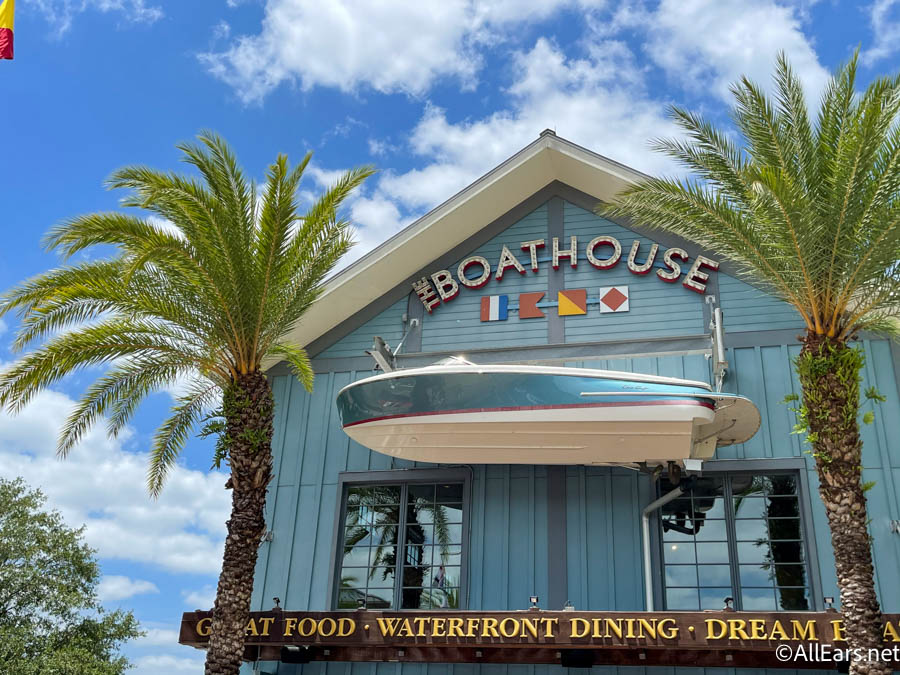 Here, you'll find a raw oyster bar, market-fresh fish, and a lot of options for entrées like Shrimp & Andouille Mac & Cheese and Maine Lobster Bisque.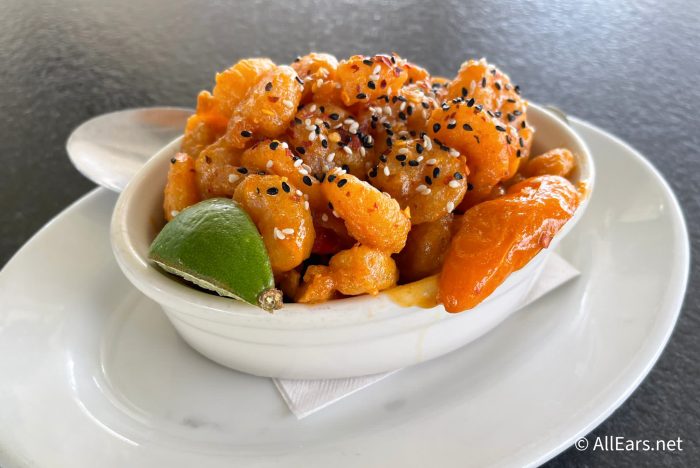 There's also a wide range of prices, so you can get some large, fancy meals for close to $50 or keep things simple with oysters, sandwiches, shrimp dishes, and more for less than $20.
Disney's Hollywood Studios is home to some fun restaurants, like the Sci-Fi Dine-In Theater. Instead of a traditional dining room, this spot has a bunch of old-style cars at the drive-in!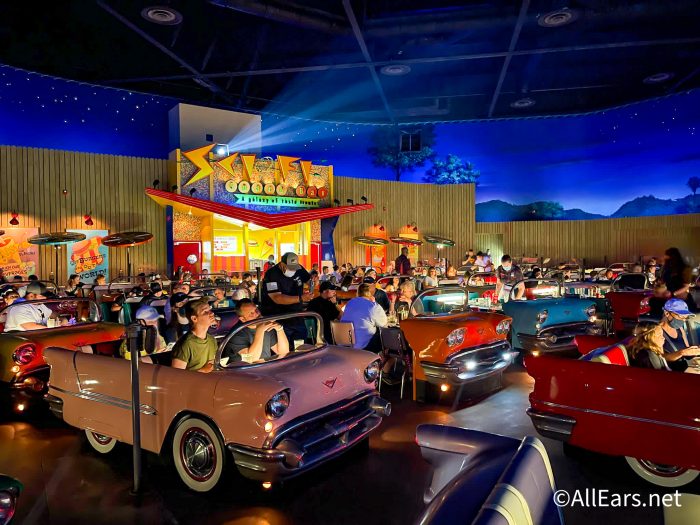 You'll watch retro movie clips while you dine, which makes a really fun experience for kids.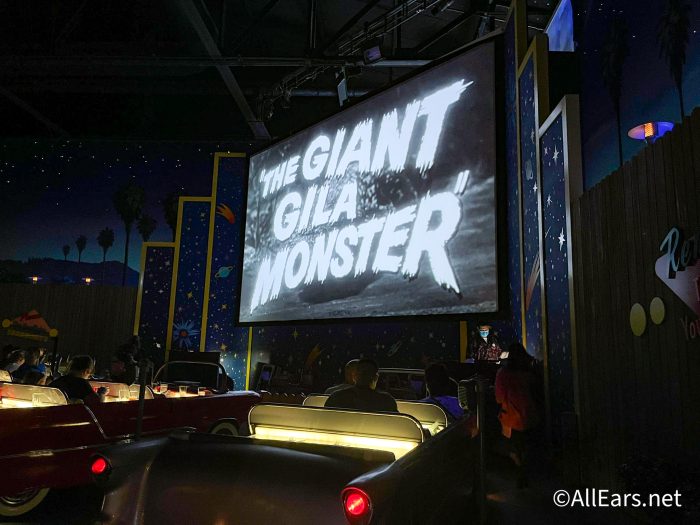 The sad news is that the food here is only okay, and it's pretty expensive for what you get. Like most of the other restaurants on this list, you're really just paying for the experience because the food is kind of disappointing.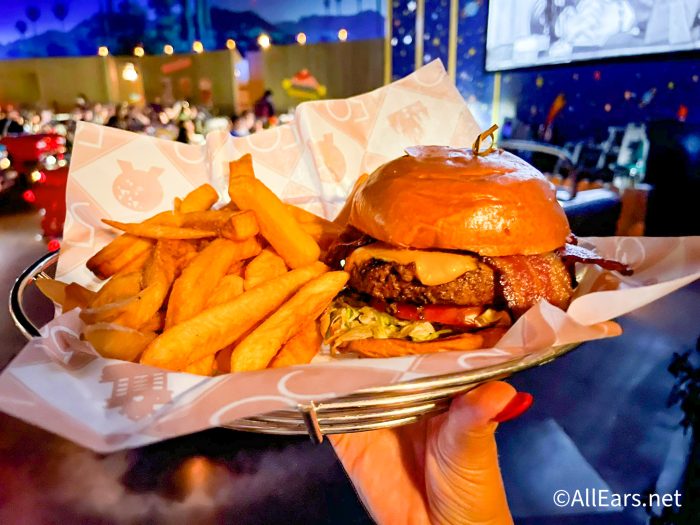 It's not hard to drop $40 on just a burger, onion rings, and a milkshake here, and we think there are better versions of that exact kind of food in this park.
Instead…
Disney's Hollywood Studios also has the 50's Prime Time Café, which is another highly themed, retro restaurant. The main difference? We think the food here is better.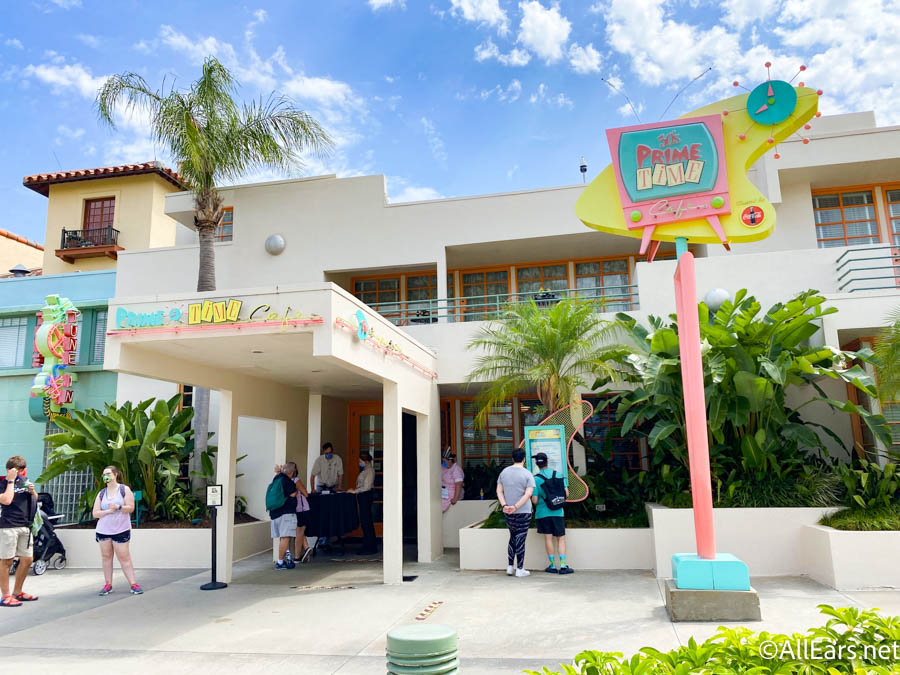 Comfort food is the name of the game, and 50's Prime Time knows what they're doing when it comes to fried chicken, chocolate cake, and milkshakes.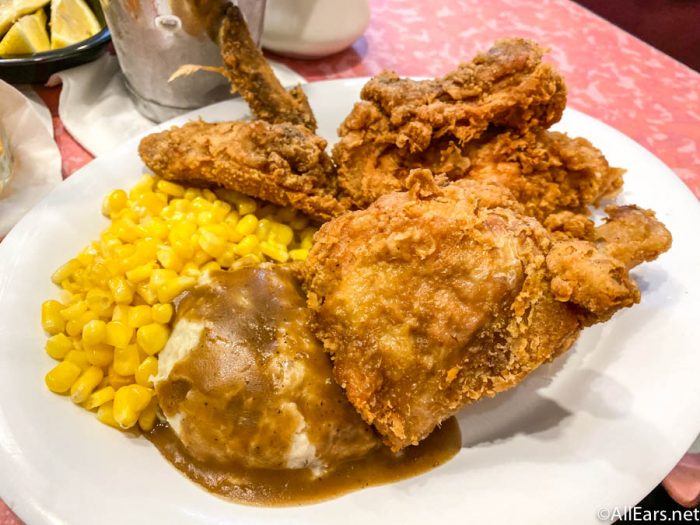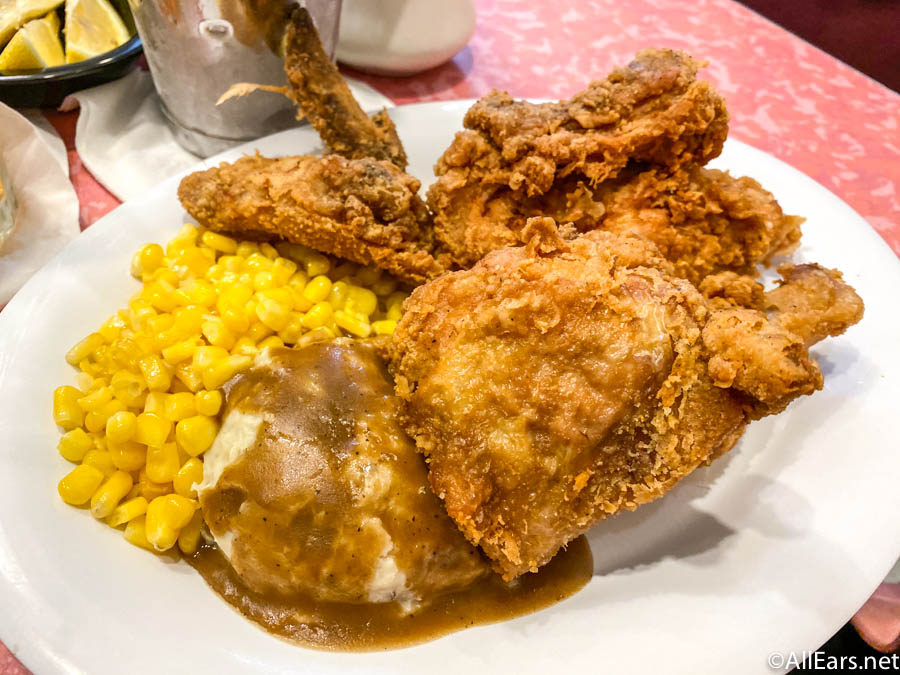 The prices are similar to Sci-Fi Dine-In Theater, but we think the quality of the food is much higher.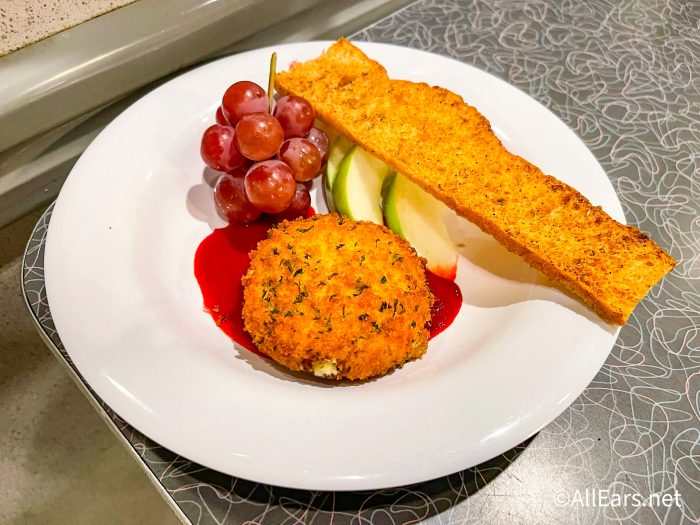 In addition, the theming is super fun, with each table in its own "kitchen" area. And the servers here are usually in character as your bossy relatives who are very strict about keeping those elbows off the table in mom's kitchen.
So if you're looking for a fun experience that has great eats to match, 50's Prime Time Café is our pick!
These two cafés are very similar in a lot of ways. Both can be found in Disney World (and elsewhere in the US). Both have immersive theming. And both have disappointed us with not-so-good food.
Rainforest Café has two locations, one at the entrance to Disney's Animal Kingdom and one in Disney Springs' Marketplace; and T-Rex Café is in Disney Springs as well. These spots are popular with kids who love to see the fun decorations and enjoy a predictable menu with chicken nuggets, quesadillas, and hot dogs.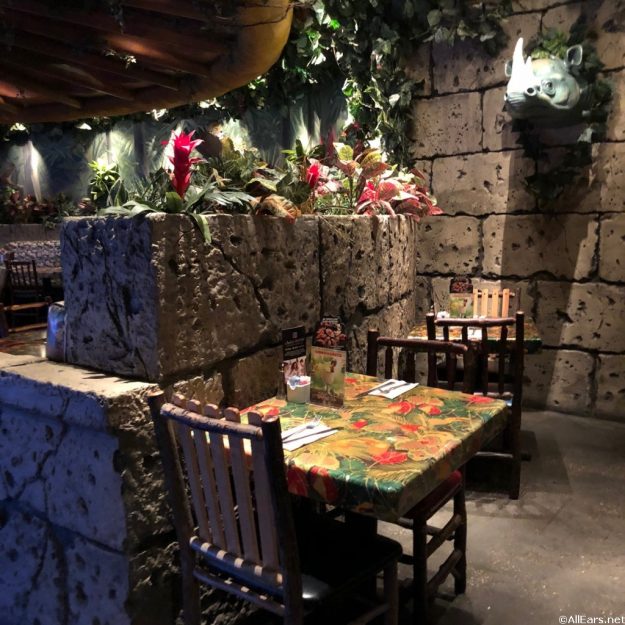 But when we've eaten at these restaurants, we've found that the food leaves a lot to be desired. There are some amazing restaurants at Animal Kingdom, so we don't want to give up a great meal (that can still have fun theming) for a mediocre one.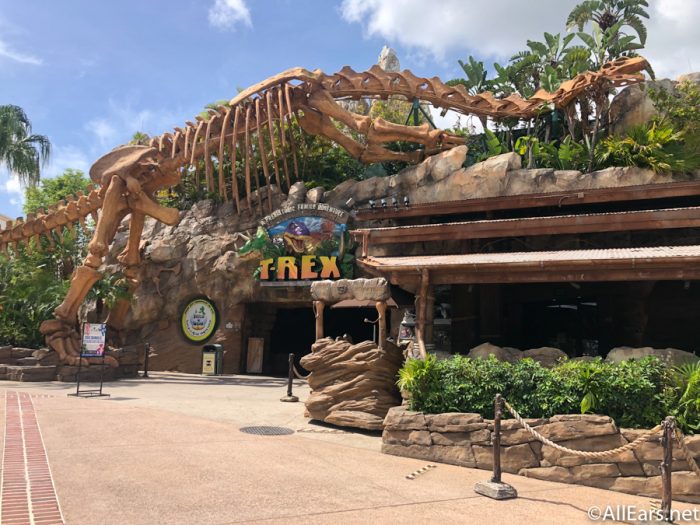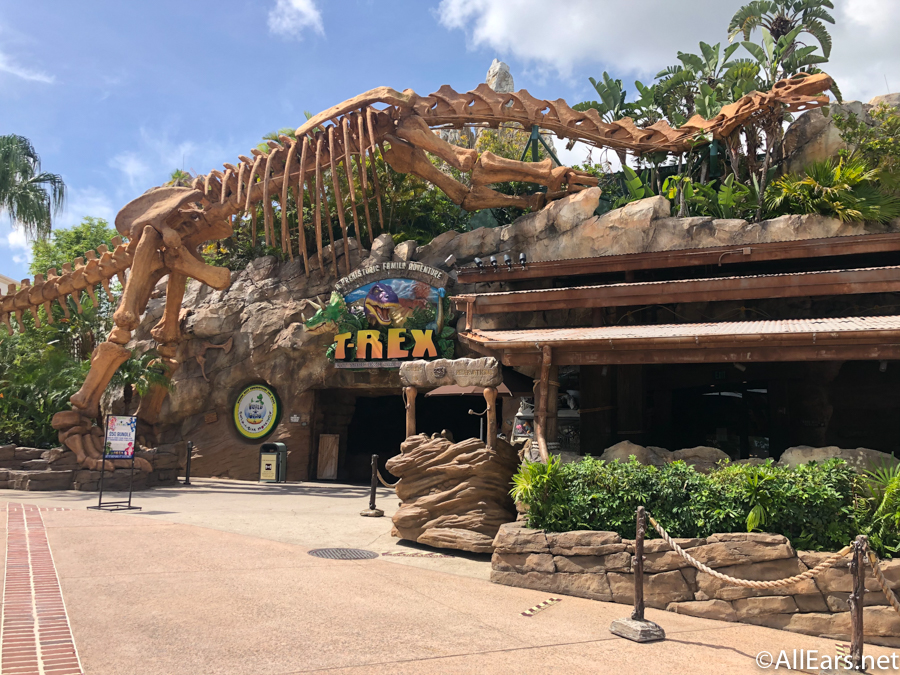 And T-Rex Café is located in the dining center of Disney World. When you're surrounded by some of the highest-quality dining in the World, it's just a shame to choose this chain restaurant instead.
We do need to concede the fact that both of these restaurants will be very impressive to kids. If you're traveling with a lot of youngins, they might demand to eat inside the volcano (the T-Rex Café), and maybe we don't blame them. But we think you can do better and find somewhere with fun theming and amazing food.
Instead…
There are SO MANY options for restaurants in Disney Springs. Pick anywhere else. Some of our favorites are Chef Art Smith's Homecomin' Kitchen and Wine Bar George. Although these restaurants are more upscale than the T-Rex Café, you can still find good options for kids. Homecomin' especially has a friendly menu with fried chicken and even donuts.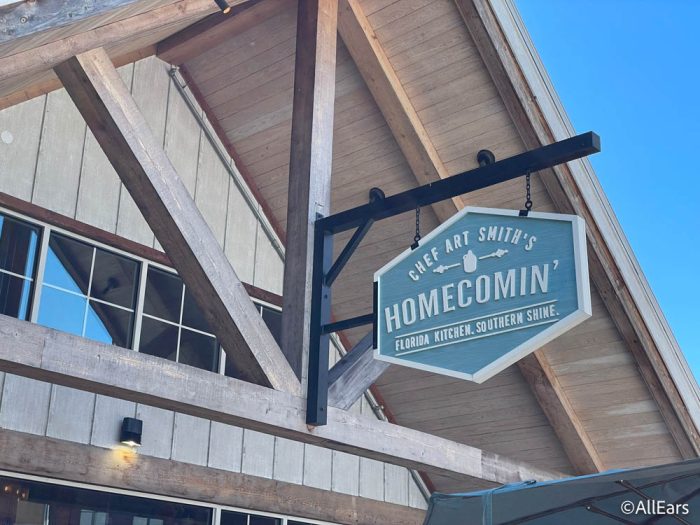 If you're looking for something that will appeal more to kids, we'd recommend Chicken Guy!, which has a very simple menu of chicken tenders and fries as well as LOTS of fun sauces to choose from.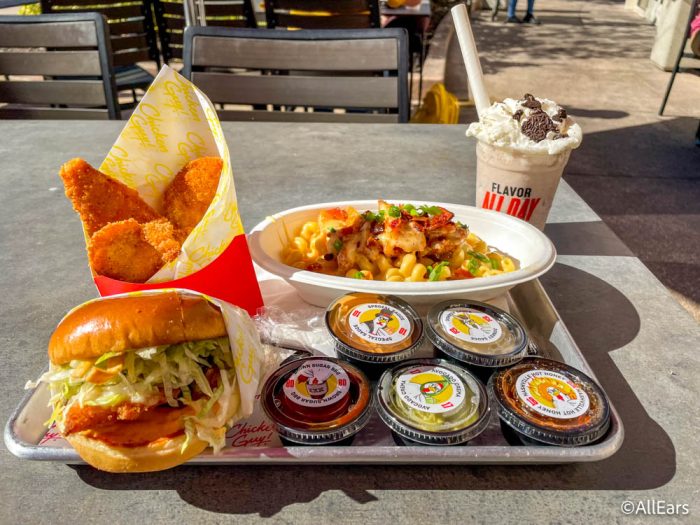 Or you could visit the food trucks like Hot Diggity Dogs.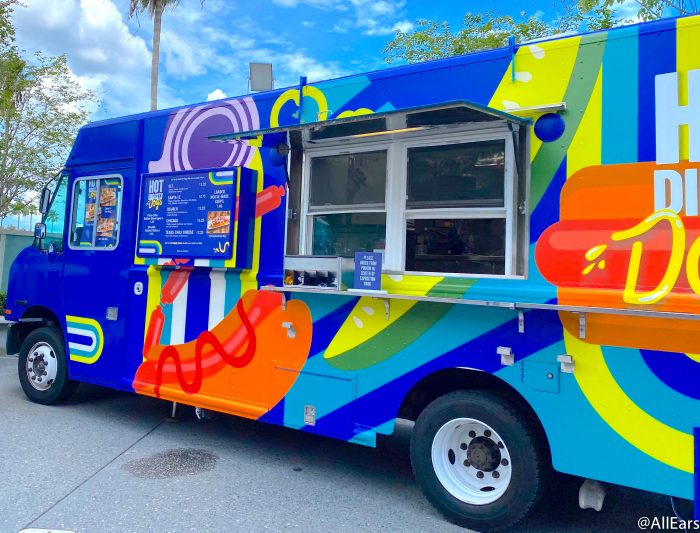 While you're in the Springs, we think the best way to go is to get great food in one place and then find the fun theming somewhere else. Stores like the LEGO store and World of Disney can be amazing experiences for little ones.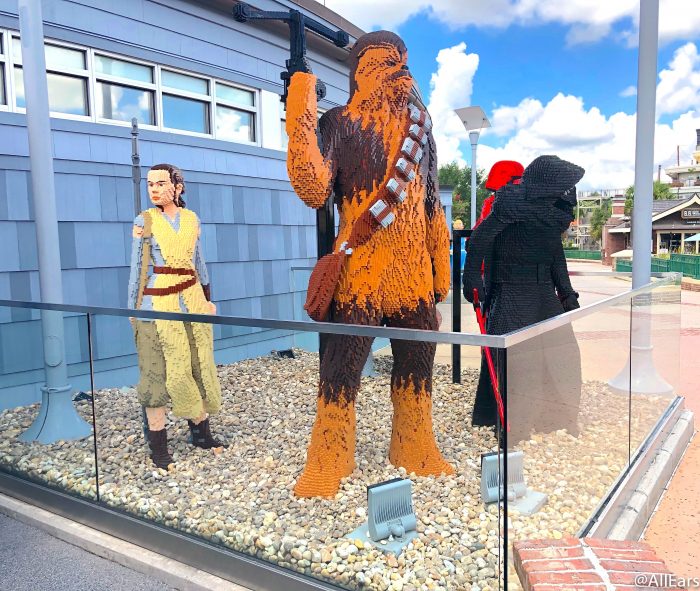 As far as the Rainforest Café at Animal Kingdom goes, we have a hard time passing up the chance to visit Satu'li Canteen in Pandora at Animal Kingdom. This spot has a fun theme and backstory, too, and there's still a kids menu with more familiar options.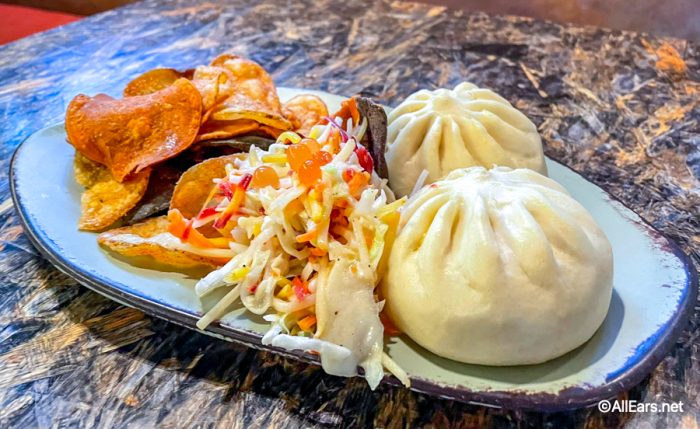 Sanaa at Disney's Animal Kingdom Lodge has the animal factor if you're looking for a truly wild experience.
And the animals here are actually alive! You can dine next to a window with live animals right on the other side. (Say hello to our friend the Crowned Crane if you see him — the window is one-way, and he loves to see himself in the reflection.)
This list is based on our experiences and guest reviews, but it's possible that you'll have a different experience at these restaurants! And maybe some of the atmospheres and theming are worth the not-as-good food for at least one visit. Either way, tell us about your thoughts on these places in the comments!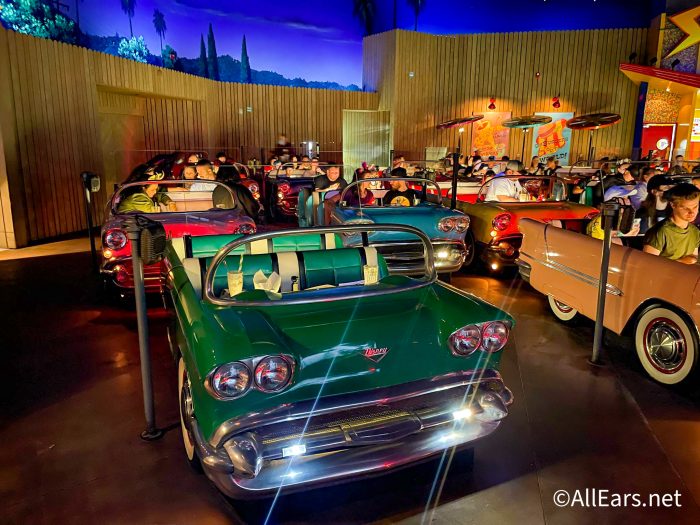 Keep following AllEars for more updates and planning advice as you get ready for your next Disney World vacation.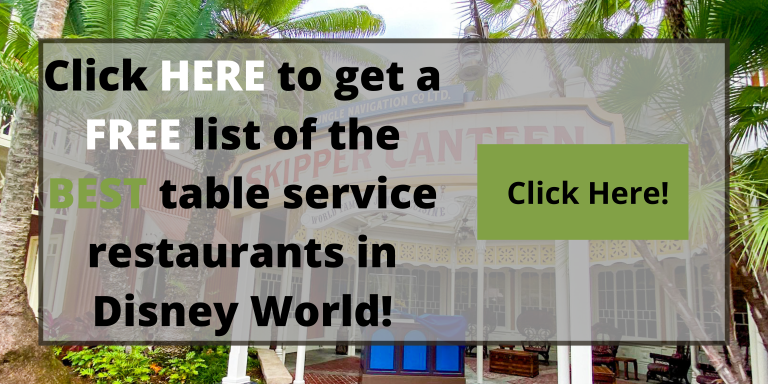 Do you agree with this list of overhyped Disney World restaurants? Tell us your thoughts in the comments.