What's one of the best things about a Disney World vacation? The FOOD!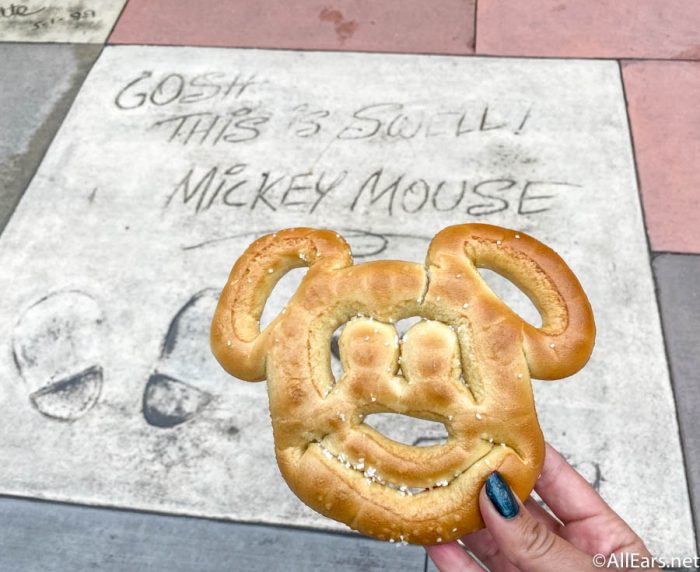 There are tons of delicious snacks to try and amazing restaurants to visit all over the parks, and our readers have some strong opinions about where you should eat while in The World. Today, we're rounding up all of our readers' reviews from our website for Hollywood Studios restaurants to find out which one is the best!
Here is YOUR Ranking of the Restaurants at Disney's Hollywood Studios
Round Up Rodeo BBQ recently opened in Hollywood Studios. You can find it over in Toy Story Land.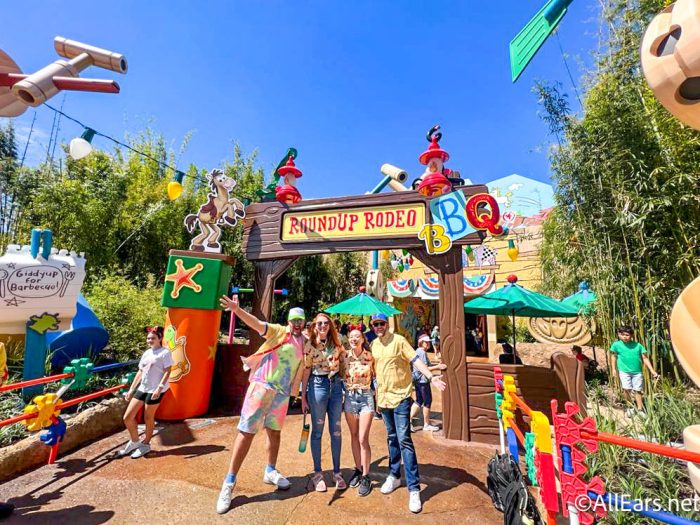 We don't have any reviews of the new location yet, so please let us know your thoughts!
SCORE: 6.18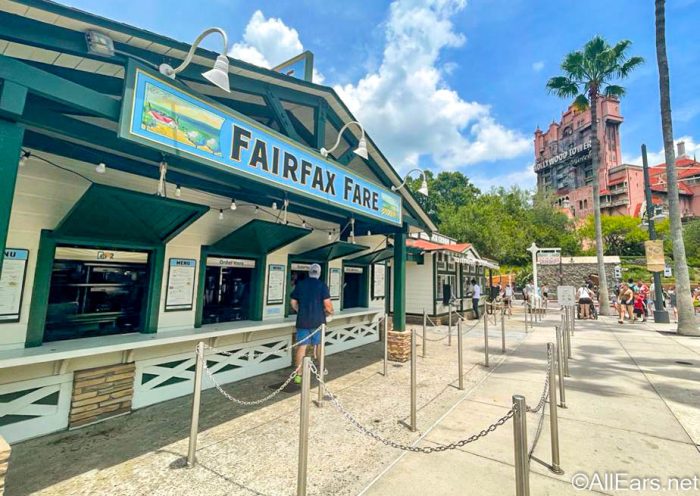 "It's conveniently located near ToT and Rock n Roller Coaster. The food is nothing special, and it's a little on the pricier side for a quick-service meal."
"First time eating here, and we will be back. The only negative is the outdoor seating."
**NOTE: Fairfax Fare recently reopened with a new menu. No new reviews have been given since the change.
SCORE: 6.44
"Below average setting, food isn't great. I honestly don't love it here."
"I was very underwhelmed with the popcorn here. I guess I had high expectations because EVERYONE had a bag of popcorn. It tasted alright, but the flavor wasn't very bold. I think if it had a little more POP flavor, it'd be amazing."
"The Outpost Mix is such a yummy snack to have while exploring Galaxy's Edge! While the menu describes the popcorn as being sweet and spicy, I honestly didn't taste much of a difference between the two when eating the kernels separately. The flavors were mild but tasty, so don't be afraid if you're not a fan of spicy foods."
SCORE: 6.51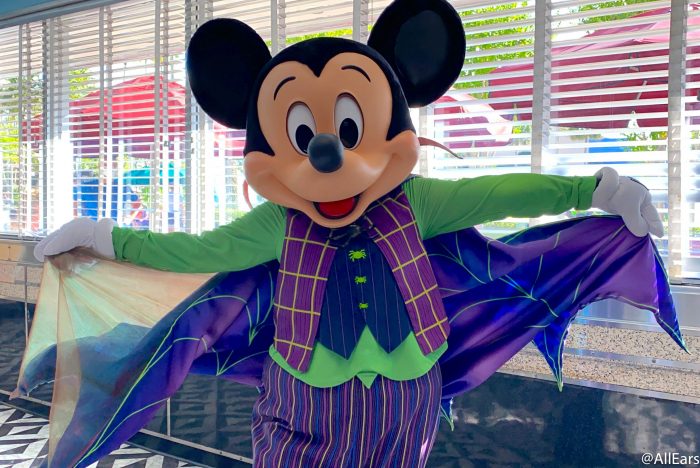 "My family went there over our spring break trip this past year and it was fabulous. The characters came out multiple times and were adorable per usual. The shrimp Mac and cheese was delicious and the deconstructed pies felt elegant."
"Overall the food was good! We liked the character interactions. Wish the cost was a little less. You are definitely paying for the characters."
"We attended during the modified dining experience: family-style salad, choice of entree and dessert, socially distanced character visits. The food was delicious! My group enjoyed the prime rib and the salmon and both were excellent! The desserts are served "deconstructed" style and were also delicious. Plenty of allergy-safe options on the menu as well. I wouldn't mind if they kept this style of dining permanently over the former buffet."
17. Milk Stand
SCORE: 6.80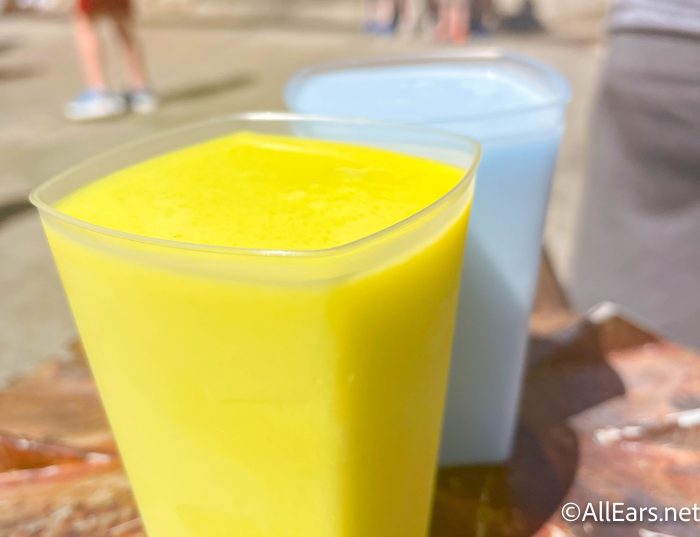 "The milk stand is a great place to get a Star Wars themed drink at galaxy's edge. They offer blue and green "bantha" milk which makes for a perfect Instagram picture lol. I've tried both flavors and find them to be pretty good. I can't seem to pick a favorite because they're kind of similar. They come frozen and are plant based. For adults, they offer a boost version of both milks. I can't go to galaxy's edge without stopping for one!"
"Really neat place but the milk is honestly gross. I've had blue, green, and alcoholic of both and I disliked all of them. I do recommend trying it at least once though."
"My husband was excited to try the blue and green milk so we got one of each, PLUS they are vegan. The blue milk tasted like a milky bomb pop (popsicle) and the green milk tasted like floral fruit loops. For 8 dollars each I feel like it is a waste for two tastes that aren't amazing"
SCORE: 6.83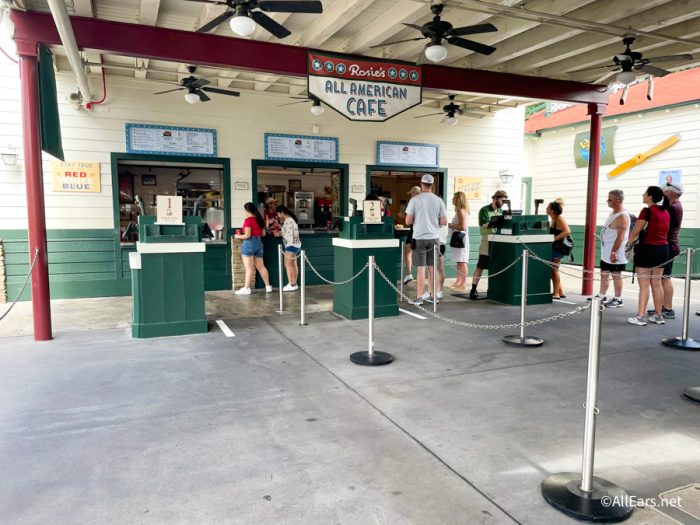 "We ate a quick dinner here and it was pretty good. We got your typical quick service food…chicken nuggets, burgers, fries…but it was pretty good. I really liked their fries and the chicken was real chicken, not like the nuggets you get at fast food joints. Food was ready quickly, there were plenty of places to sit."
"I loved this little stop for several reasons. First, everyone in our party found something they wanted here, and that's a difficult task with nine people; everyone loved what they got. Second, there was ample seating available, and we didn't have any problems finding two tables. Third, and most important…FRIED GREEN TOMATO SANDWICHES!"
15. Oga's Cantina
SCORE: 6.90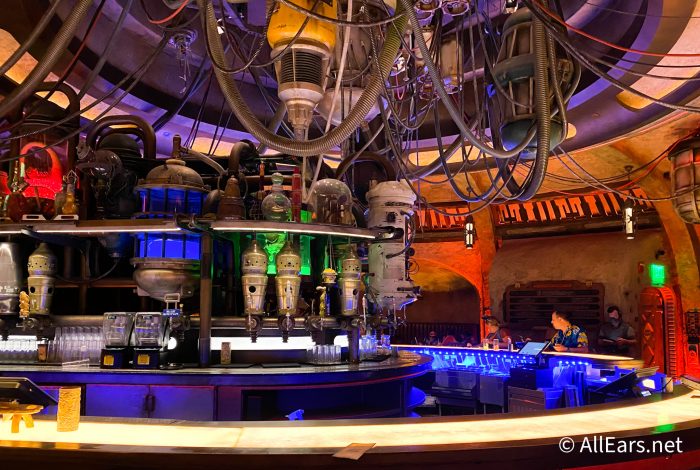 "Nothing here was too impressive. I was entranced by the look of the place but not so much the food. I was incredibly disappointed with the food they had to offer. I would rather eat off the planet."
" This place is SOOO much fun! It really does have that cantina vibe to it. Rex from Star tours is back as a DJ and he plays iconic Star Wars tunes. Every so often the bar tenders interact with the music. This place is mostly standing room. Seating is very limited so much people have to stand for their visit. The snacks and drinks are very well themed and some are a lot of fun. However it is pretty pricey. Another downside is that they limit how much time you can spend in there. 45 minute limit. I will say, it was more than enough for me to have my drink and enjoy the atmosphere. They let you walk around and take pictures are the end of your visit, which I highly recommend. There are so many cool details embedded into the cantina! If this is a must do for you, I recommend getting a reservation in advance. They do sometimes allow walk-ins but they are scarce, so you have to be very lucky."
SCORE: 7.04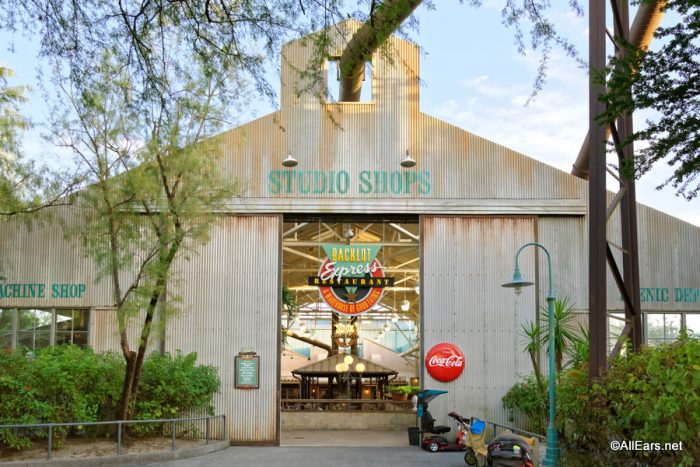 "Backlot Express was a total surprise to me. I wasn't expecting to enjoy my lunch here, but I really did. I ordered the Cuban sandwich and I was shocked at how good it was. It isn't as good as one from an authentic Cuban restaurant, but for Disney, it was really tasty."
"When "edible" is the only adjective I can honestly ascribe to the food, a 4/10 is a pretty generous rating. I got a basic hamburger, which I admit may not have been the best choice, but it tasted like it had been microwaved. Really, Disney?"
"Love the southwest salad here! Great spot with a lot of open-air seating and nice menu options."
SCORE: 7.26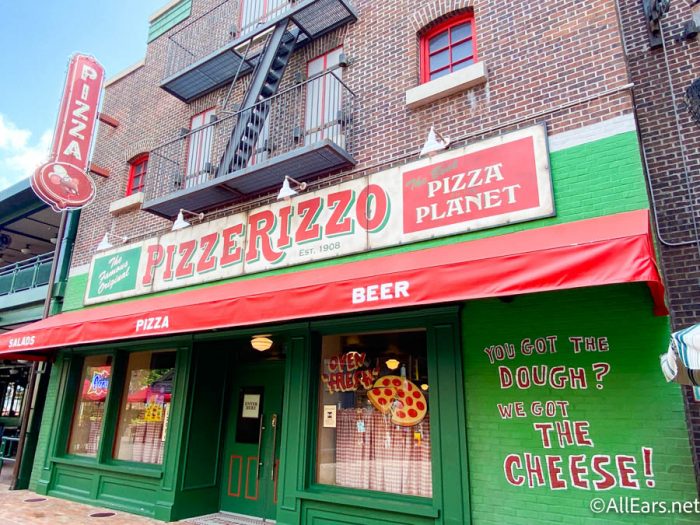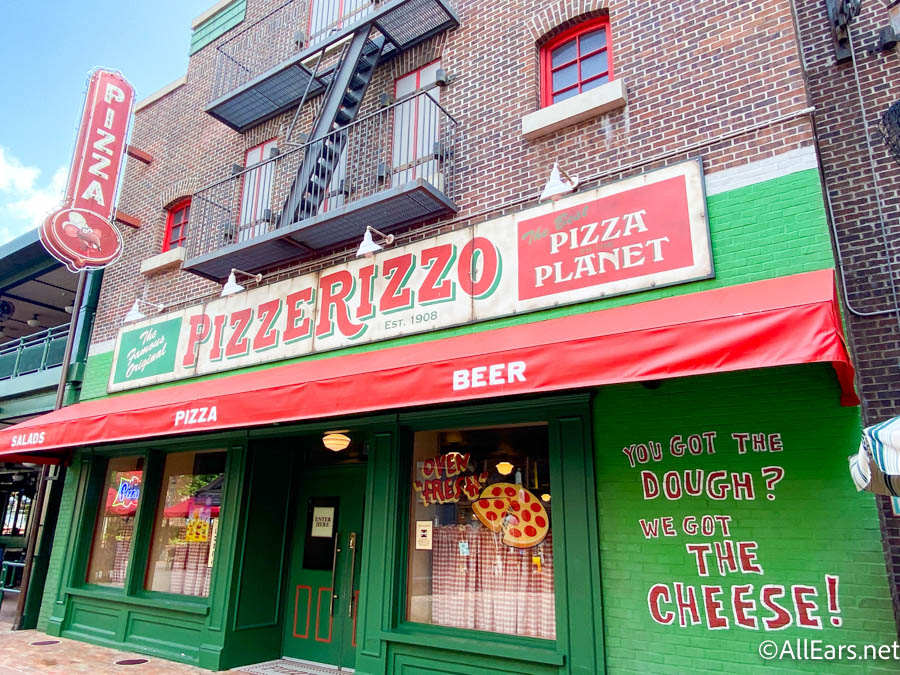 "Is the food the best you will ever eat? No. However, when we had to feed the three-year-old and get her out of the sun, it was great. So much there she would eat, the food isn't *bad* is just isn't good or special. There was still cool seating upstairs, and we were able to enjoy the theming."
"PizzeRizzo is an oddball for Counter-Service because you go for the atmosphere. If you're a big Muppets fan, this is 100% a place you need to visit. Look on the walls for little Muppet-style jokes and dry humor. You may be staring over other people eating, but it's completely worth it."
SCORE: 7.28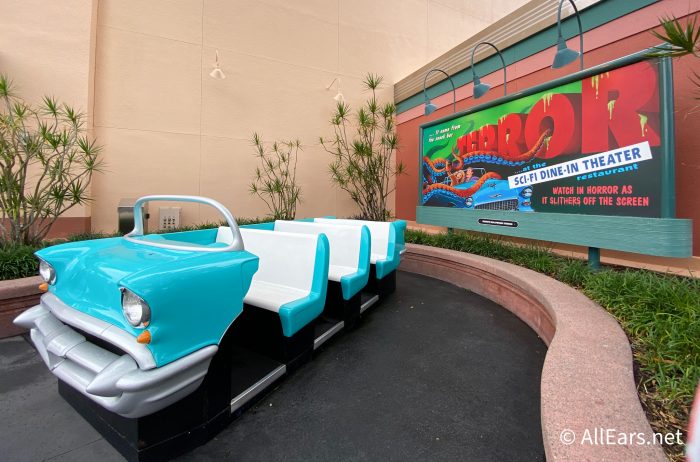 "Yummy! The shake, burgers, and onion rings were all very good. We weren't seated until 15 minutes after our reservation had come and gone."
"Unless you have kids who love the theme, or just really want to get a burger; there are better places to have dinner. That said, it's a good cool spot in the middle of the day to have a quick meal."
"This is a fun restaurant. Sitting in a car, watching a movie is a lot of fun…The food is nothing to write home about but it is generally good food. Burgers, milkshakes, sandwiches, that sort of stuff."
SCORE: 7.37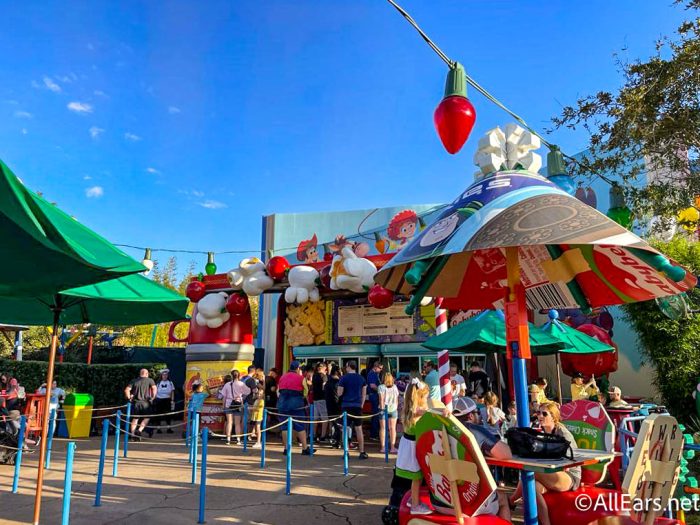 "The food here was sub-par, we were really excited about the lunch box tarts but they were dry and could have used more filling. We waited quite a while for our food and the tater tots came out cold. The seating in this area is very cute and creative but there is not enough of it, we struggled to find a seat."
"Loved the theming and food. Totchos are amazing and a must-get in all of WDW. My husband loves pop tarts and thought lunchbox tarts were amazing and not overly sweet. Highly recommend."
"A great quick service choice. The grilled cheese and lunchbox tart were great!"
SCORE: 7.45
"The food was great. My husband had the steak and said it was the best he had ever eaten."
"Food is okay at best. Prices decent for the portion. Definitely prefer the alfredo sauce over the red sauce."
"Love it here. A great option for a sit-down meal in the park."
SCORE: 7.74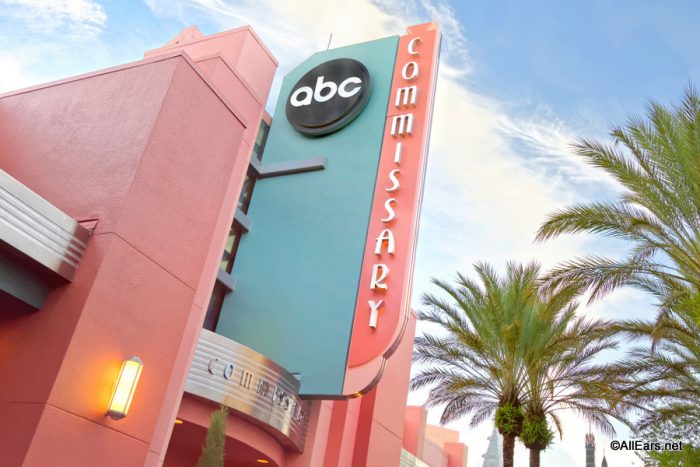 "We desperately trying to find a place to eat and this place for the bill for us when we were in a jam. Pleasantly surprised by the food too! I'd definitely go back!"
"We had a great lunch of shrimp tacos and Buffalo chicken grilled cheese. The menu was unexpected and delicious."
"Ate at the ABC Commissary during lunchtime because every other restaurant was busy and they had lots of seating available. Food was ok but nothing to write home about."
SCORE: 7.76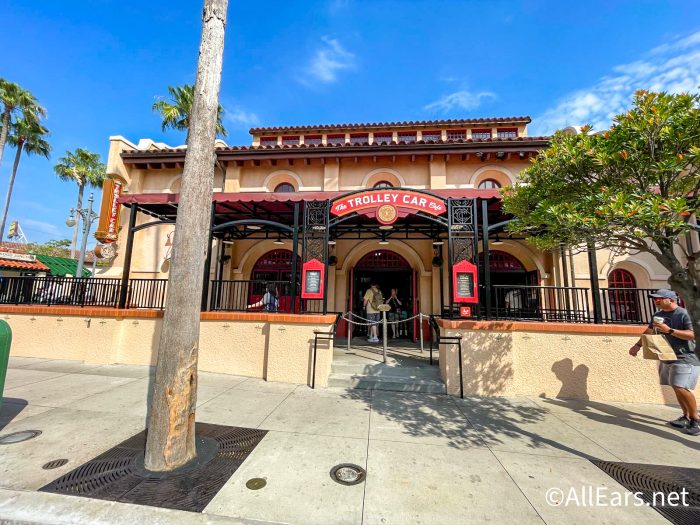 "It's just a Starbucks but I love Starbucks. Great options for allergy-friendly drinks."
"Lines can be super long but they have the best seasonal cookies like the carrot cake and red velvet whoopie pie!"
"It is a Starbucks, aka it gets crowded in the morning. Nice place for an afternoon cool drink and snack or EARLY EARLY morning snack before the crowd!
SCORE: 8.09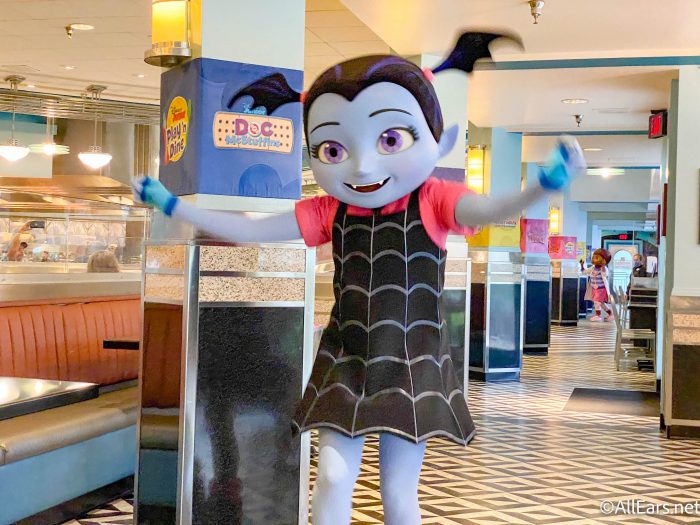 "Even as two grown adults eating here for Disney Junior Play n Dine, it was so cute and so much fun. The characters interacted with us just as much as the kids! The food was actually really good for breakfast."
"There were plenty of options and the food was good. The characters were wonderful and came around multiple times which allowed our kiddos to get up the nerve to interact."
SCORE: 8.16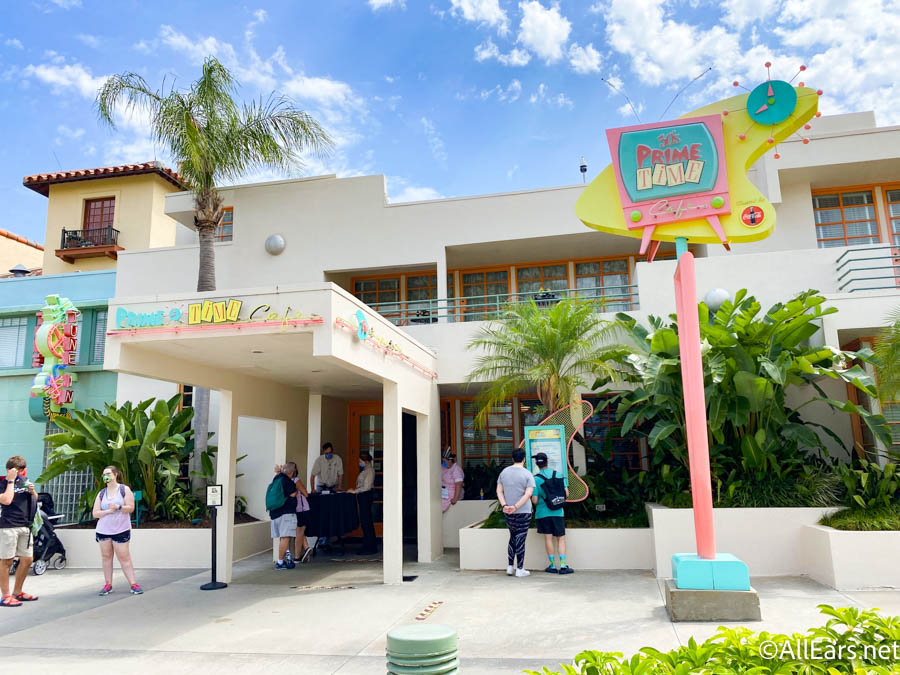 "Our server was great, but as someone with social anxiety, it wasn't fun for me. Though seeing my family and friends enjoy themselves was fun. Still recommend."
"The food is great but goodness I hate being called out by my fake family for not eating my vegetables."
"I absolutely love this restaurant. It's one of my family's favorites, and we never miss going here on our trips. The food is fantastic. My husband loves the fried chicken while I love the old-fashioned pot roast. Milkshakes and desserts are delicious. The theming is spot-on and nostalgic."
SCORE: 8.21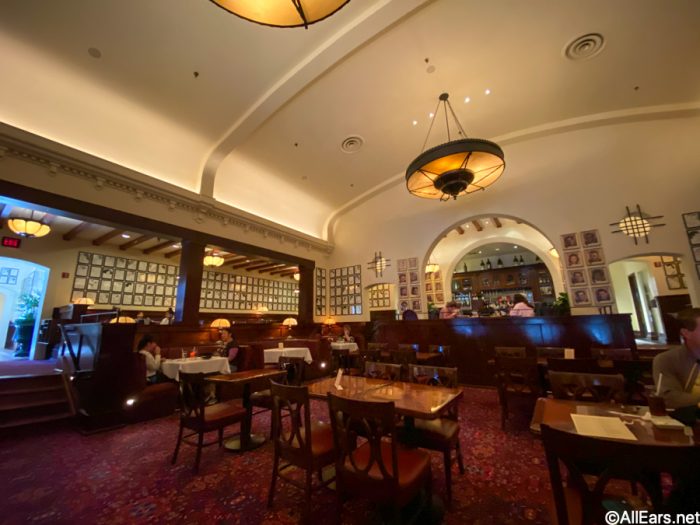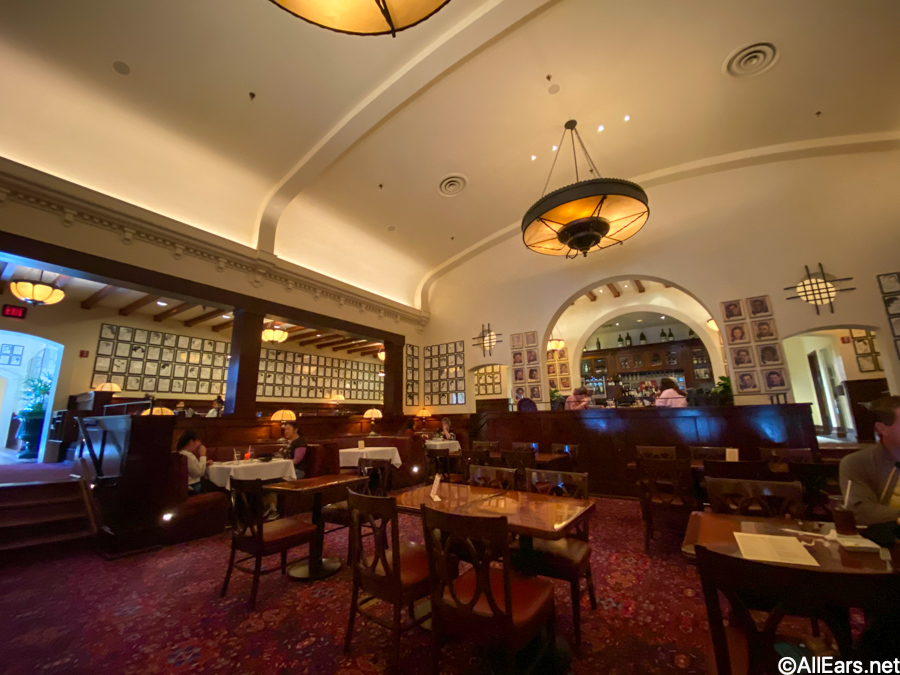 "THE FOOD WAS SOOOOOO GOOD. Mouthwatering. Literally, after every bite, you had to moan a little. My mom and I had the shrimp cocktail for an app and then the filet mignon and grilled shrimp. The steak melted in your mouth. Fantastic."
"The atmosphere and decor are nice and the servers were outstanding. We were starving and the fresh bread served before lunch was a delight."
"One of most amazing places I've ever eaten it! The atmosphere makes you feel like you're in Hollywood and dining with movie stars. The chicken was very good! The grapefruit cake was very delicious and I highly recommend it!"
SCORE: 8.36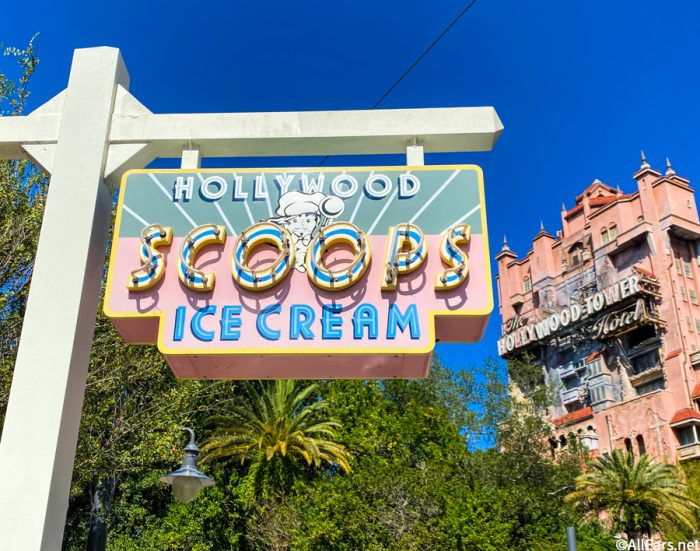 "The best place to stop for ice cream on a hot day in Hollywood Studios! It has a convenient location and is perfect for keeping cool while waiting for Tower of Terror or Rock n Roller Coaster."
"Delicious ice cream!! Huge ice cream sandwiches! It's a great stop for a hot day."
"Good treats for a decent price. Can use snacks for big sundaes! Classic treats — awesome before a show."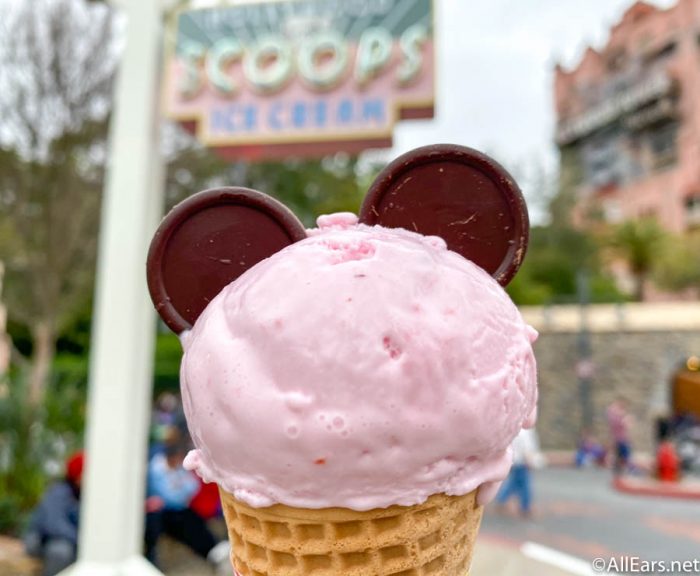 SCORE: 8.53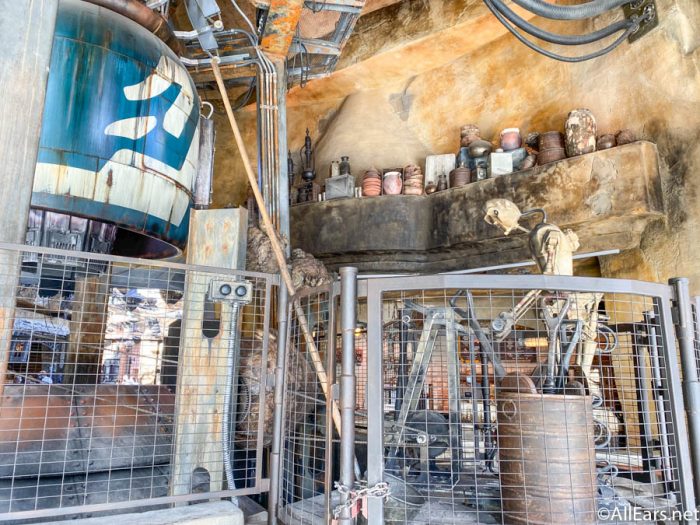 "I loved the breakfast ronto wrap! It was a good balance of flavors, the sausage was delicious and the pita was fresh and soft. I got a little container of BBQ sauce to dip my wrap in and thought it was just perfect."
"We are addicted to Ronto! This is now our must do meal for Hollywood Studios! We have found that mobile order can save quite a bit of time during peak dining hours here."
"Ronto Roasters is my favorite place to get a meal at Hollywood Studios!!! The Ronto Wrap is so good and so unique compared to most quick service options in Hollywood Studios. I love the atmosphere and how you truly feel like this is a meal you'd get in Batu. The immersion is perfect. Also highly recommend getting a Tatooine sunset while there!"
SCORE: 8.59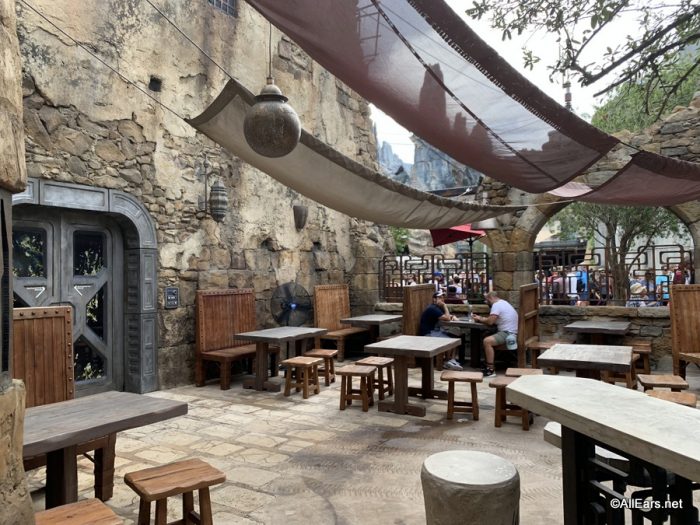 "Personally, I think this is one of the better options for food in the HS. We don't absolutely adore any of the food options in the Hollywood Studios, but this is a safe pick. The theming here is super fun and great for Star Wars fans. The food here is fine, and would be good for picky eaters. Nothing to rave about but better than other typical theme park food. It can be busy in here and when I went, mobile order was down so there was a bit of a line."
"The atmosphere is engaging, like Oga's. It completely fits the other-worldly Star Wars theme. I have to find only gluten free food, and this location has a delicious chicken salad I've thought about for months. Absolutely unique, though not dairy free unfortunately. If someone needed both the options might be a problem. My Star Wars loving kid loved his food and was grinning the whole time. The beverage options are also A+. It's the best quick theme park food I've tried."
"This is one of my favorite breakfast spots at the parks. After a quick run on the Falcon, I love to run grab a kids breakfast meal while I am waiting for my Rise of the Resistance boarding group to be called! The eggs and potatoes are fantastic and, together with the fruit, they make the perfect meal!"
SCORE: 9.10
"We love going here and having a cold drink in the middle of the day. It has a cool vibe to it with the lounge music and minimal decor. As most people said, it could use more seating or they could at least cover the outside deck. Still worth a stop."
"This quick-service location offers a variety of beer and cider options with a limited "elevated bar food" menu. My wife and I split the pretzel with beer cheese and the charcuterie board for lunch and were very pleased with the food."
What's your favorite place to dine in Hollywood Studios? Let us know in the comments!