You only have so many days to hit up as many Disney World rides as possible. Time to divide and conquer!
And by divide, we mean plan *strategically.* AKA — don't trip yourself up by waiting over an hour for rides that aren't worth the wait! We're going to show you a few rides that, no matter how fun they are, should never take up a good chunk of your day waiting in their hot, sweaty queue line.
Peter Pan's Flight
You can usually determine how intense Magic Kingdom's crowds will be for the day by looking at the size of Peter Pan's Flight's wait time. This ride is one of the OG dark rides of the park and STILL racks up quite the queues.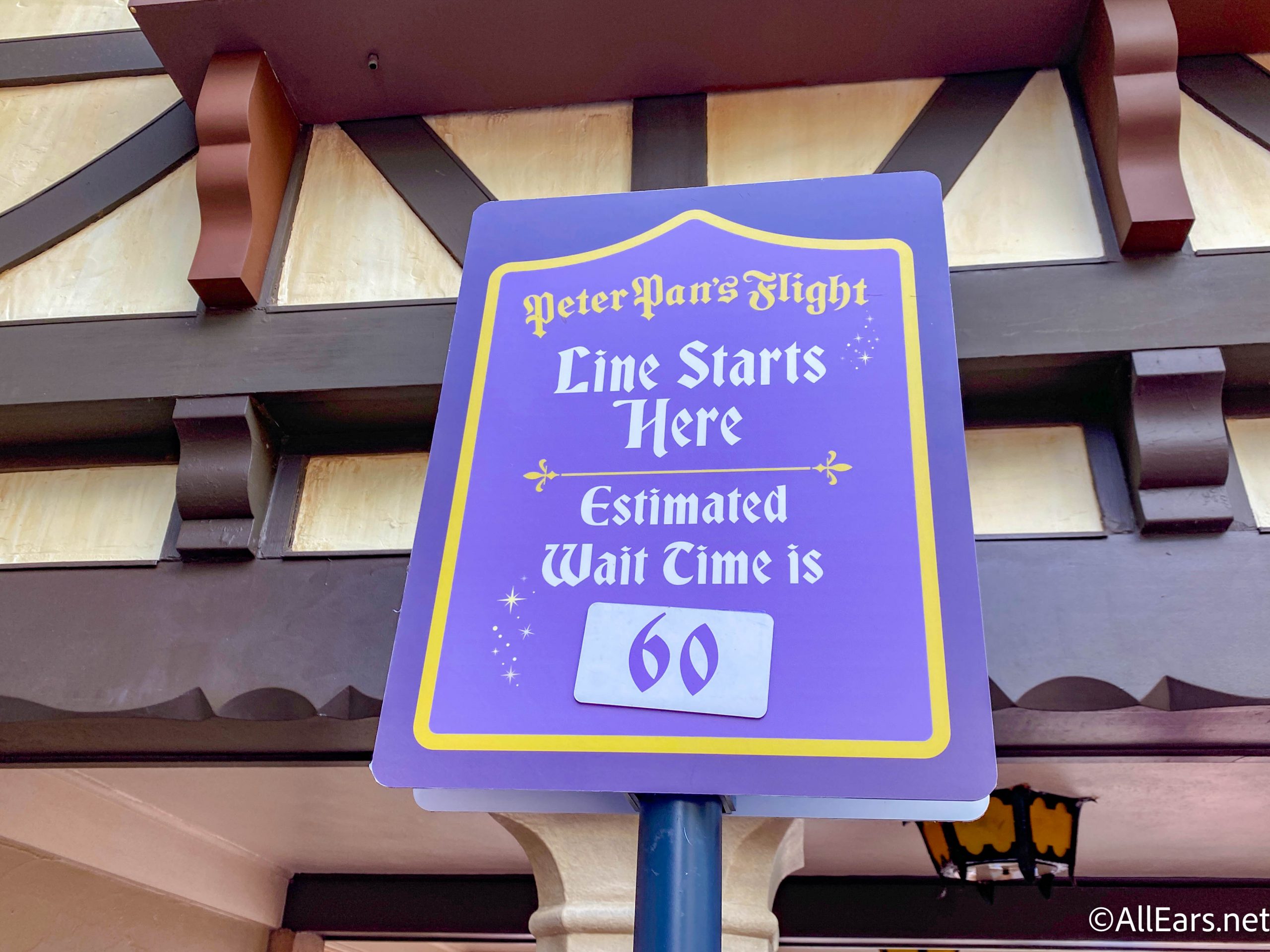 Just like Seven Dwarfs Mine Train, you should consider hitting this one up at park opening or just before the park closes. However, be wary of even a 35-40 minute wait time here. This ride is older, meaning it doesn't run as smoothly as it used to. This ride sees its fair share of breakdowns during the day (relatable.).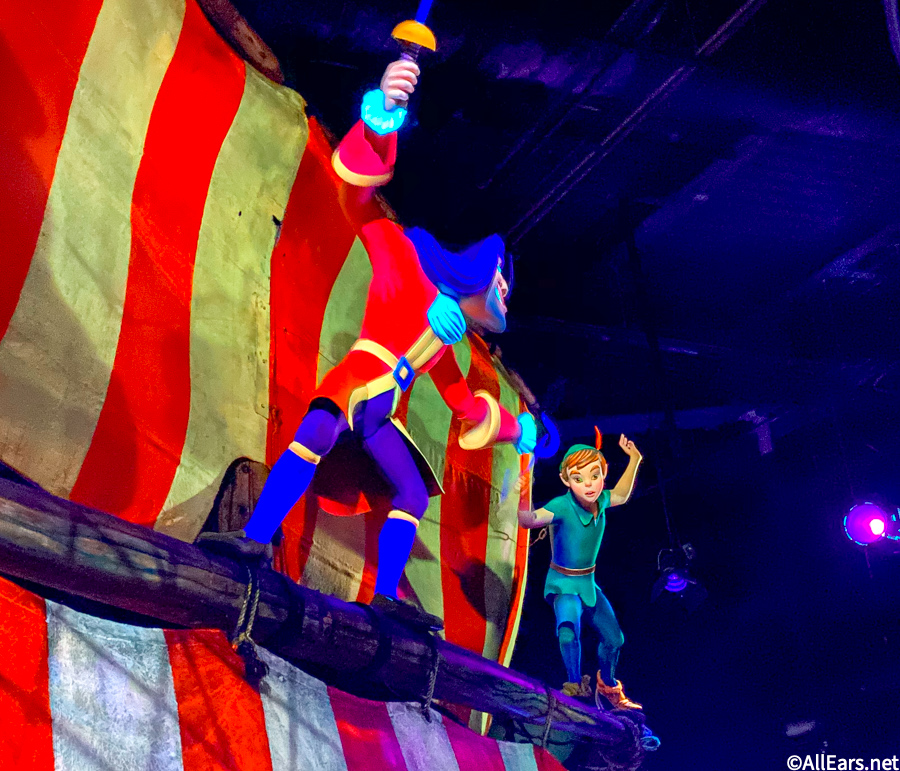 The one thing we've got to say about this wait? At least there's a cute little nursery-themed section in the queue once you're inside the building. But leading up to it? You'll be SWELTERING in line. This line is close-quarters, friends. And it gets HOT. Make sure your water bottle is filled before you jump in line!
Test Track
Let's give Magic Kingdom rides a break for a second and talk about Test Track over in EPCOT's Future World area — because, sheesh, Test Track has some mighty fine wait times on the daily.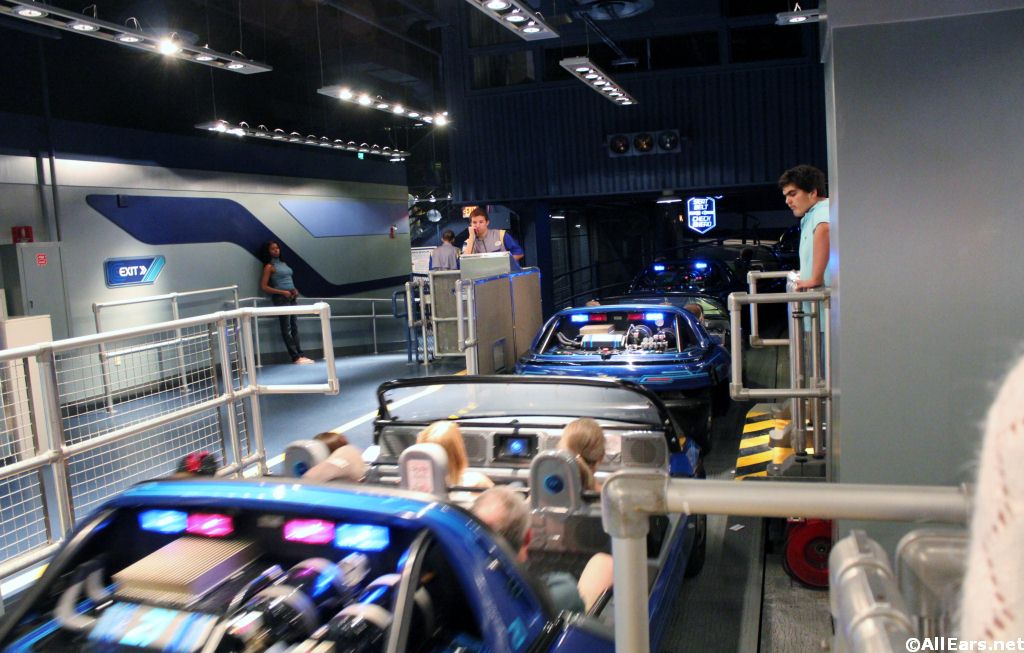 Consider using the single rider line for this ride. Normally, it'll cut down your wait time by half. (Not a guarantee, but that's what we've experienced in the past, so we'll call it *science*.)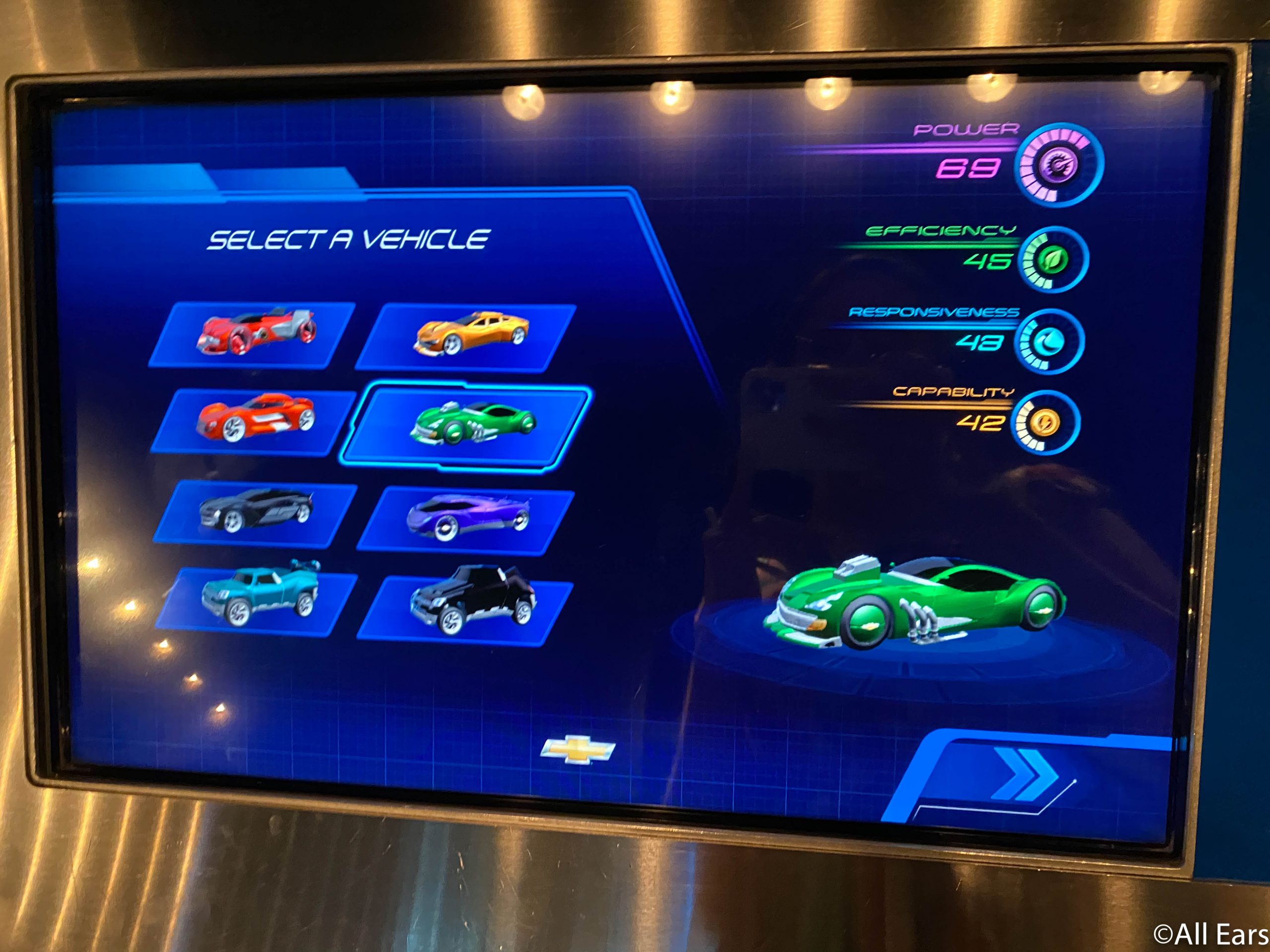 Test Track gets these intense wait times because it's the only high-speed thrill ride in EPCOT (for now…). But the most exciting thing about waiting in the queue line is customizing your own car pre-show. Other than that, it's pretty dull. But, hey, the queue's mostly indoors — so at least it's air-conditioned!
Mission: SPACE
Mission: SPACE — also over in EPCOT's Future World — is a flight simulator ride that rarely ever sees a post wait time for over 30 minutes. But on those busy park days, it so totally CAN. Do NOT be tempted to jump in line during these times!
If you see this ride rack up a long wait time — we're talking over 45 minutes for the Orange (more intense) Mission — then come back later! This is definitely not the norm for this ride!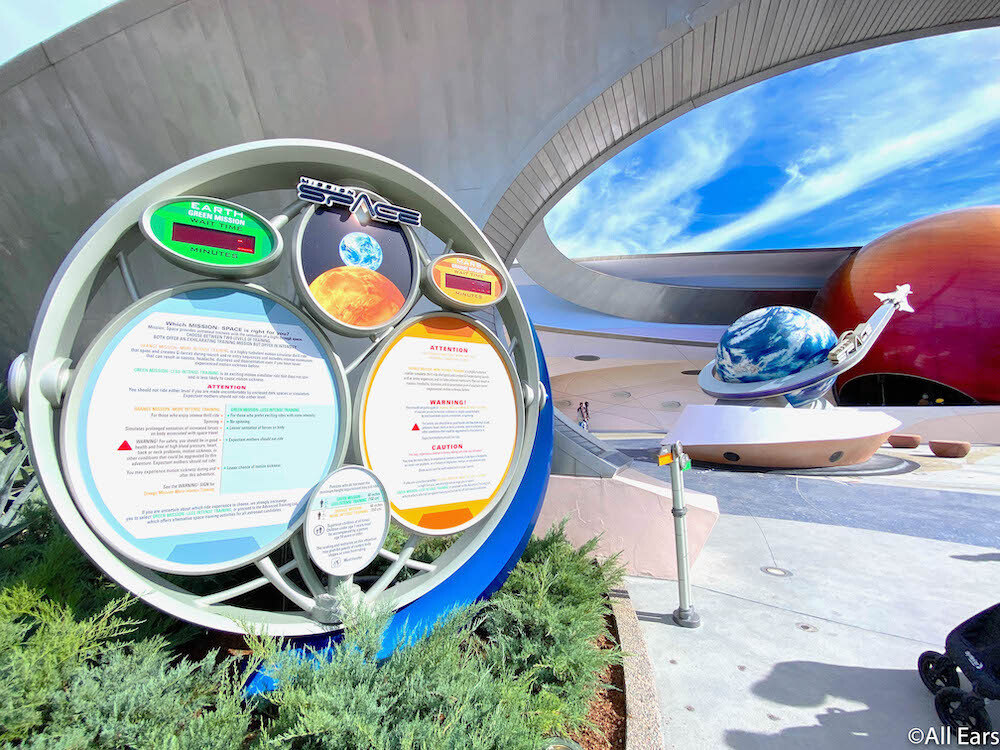 If you don't plan on coming back later and this is your only chance to ride Mission: Space, consider riding the Green (less intense) Mission instead. This one usually seems to have less of a wait time. (Though you're not going to get all that spinning action…But maybe you're cool with that?)
Nav'i River Journey
Nav'i River Journey is such a cute, peaceful boat ride over in Disney's Animal Kingdom's Pandora: World of Avatar section of the park. That being said, it's not worth an hour long wait.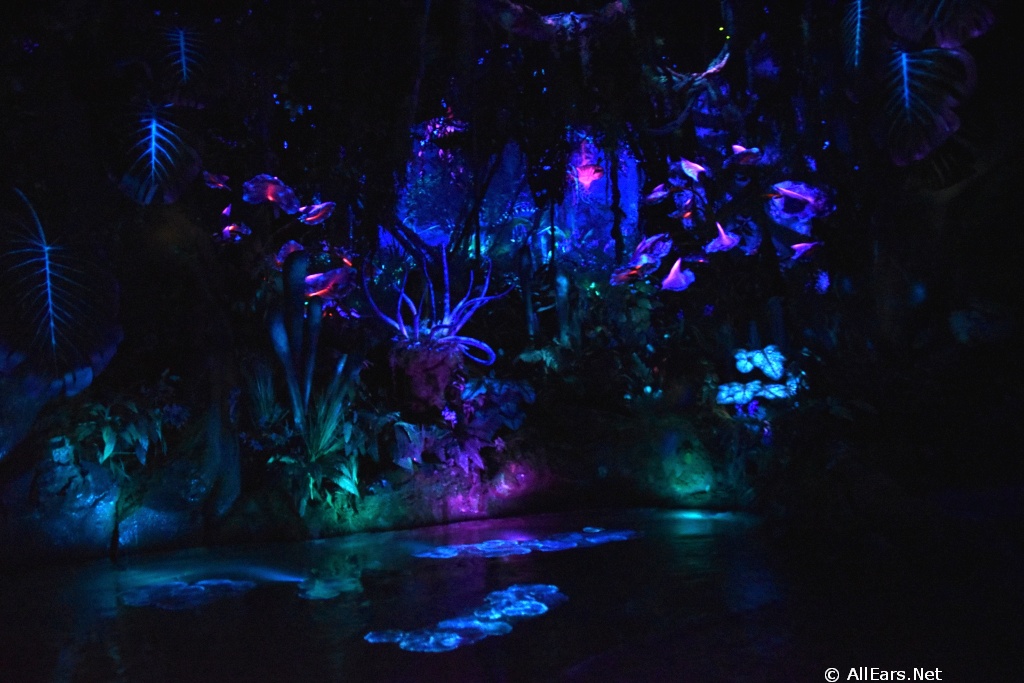 New guests tend to get confused about this one. If Flight of Passage is "worth the wait" and it has the same theming, shouldn't Nav'i River Journey be worth the wait, as well?
Nope. Don't get us wrong — we LOVE this ride. But we're not going to wait more than 30 minutes for it, since it's only a 5-minute boat ride as opposed to an epic 4D masterpiece like Flight of Passage. Plus, Flight of Passage's queue is WAY more themed and interesting to look at than Nav'i's.
Try heading to Nav'i River Journey in the evening when the wait times are normally shorter. You're not going to want to miss out on seeing that epic Shaman animatronic! 
Kali River Rapids
In Animal Kingdom's Asia section, Kali River Rapids is NOT FUN to wait in line for — especially on SUPER HOT days…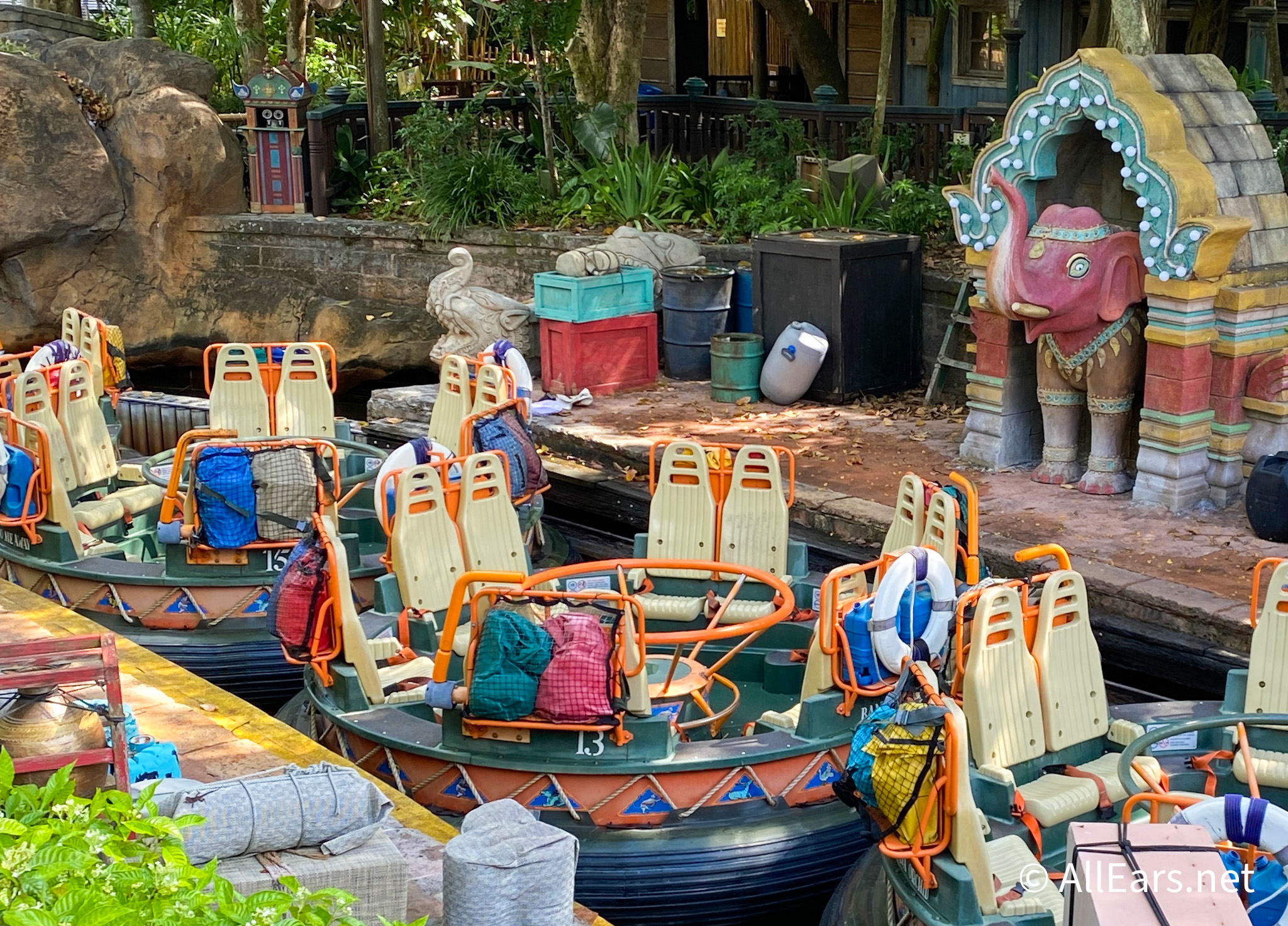 Honestly, we see the shortest lines for this ride when it's drizzling and not lightning. Funny enough, guests seem to avoid family raft rides — or any type of water ride — when they're avoiding getting wet.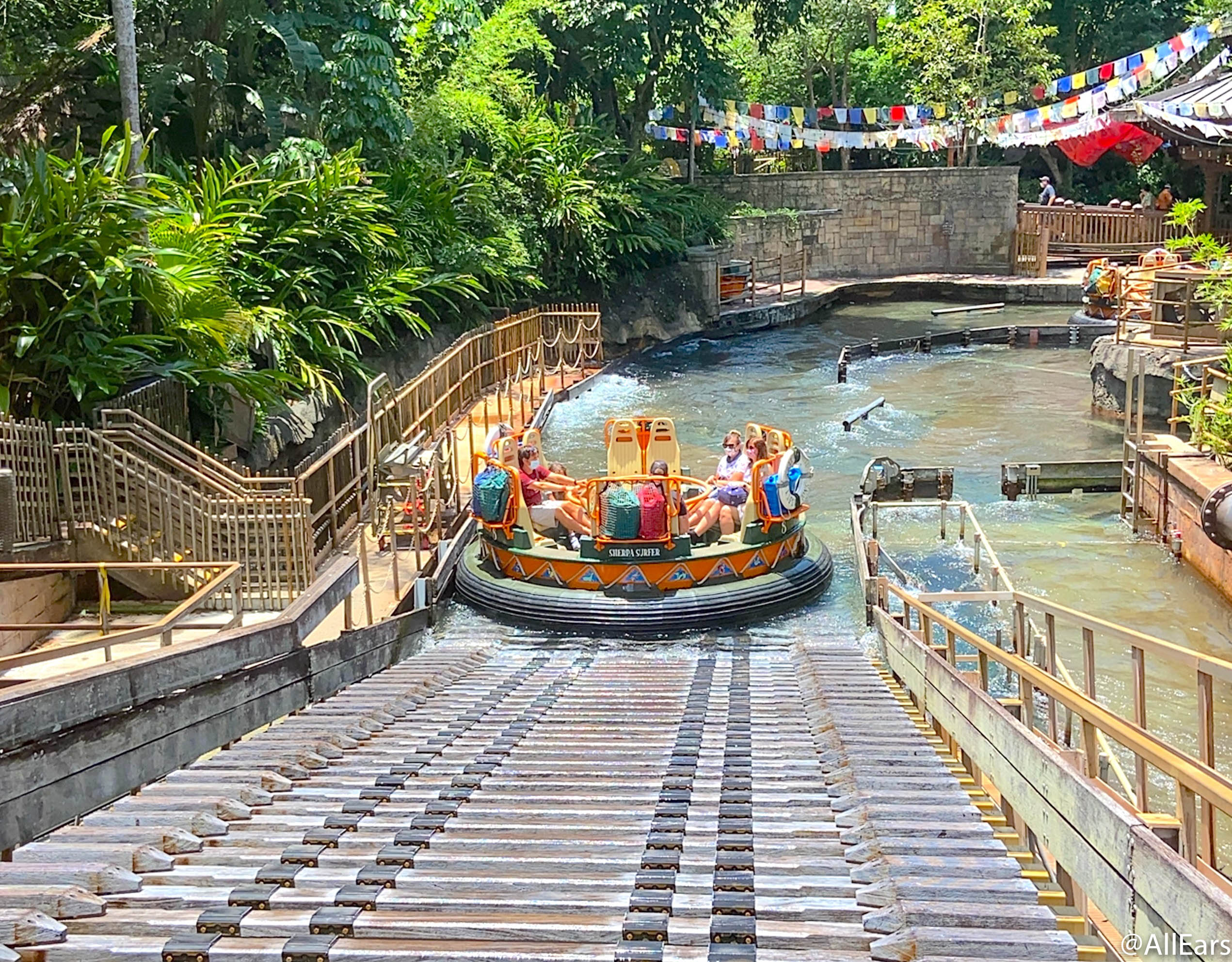 If you're waiting in line for this one just to get cooled off from the hot Orlando sun…well…we hate to break it to you, but you're gonna be dried off in, like, 5 minutes after you get off the ride. It's not going to provide you that much relief, so don't wait over an hour for it!
Buzz Lightyear's Space Ranger Spin
Ready for a hot take? If you absolutely *have* to choose a Toy Story-themed shooting ride to wait over an hour for, we'd prefer Toy Story Midway Mania over in Disney's Hollywood Studios rather than Buzz Lightyear's Space Ranger Spin in Magic Kingdom.
Again, *would* we wait that long for Midway Mania? Probably not. But the technology and interactivity are far more superior over at Midway Mania — and the games provide more of a variety.
Plus, Buzz Lightyear's Space Ranger Spin is a 5-minute ride as opposed to Midway Mania, which is 8 minutes. So…Not to pit rides against each other or anything, but don't wait over an hour for Buzz's ride if you know you're going to Hollywood Studios later in the week. 
Tomorrowland Speedway
Waiting for Tomorrowland Speedway over in Magic Kingdom's Tomorrowland is brutal. Sorry, there's really no light way to put it. It's hot and boring. So waiting over an hour for it tends to make kids cranky instead of hyped to drive their own vehicle around a controlled go-kart track.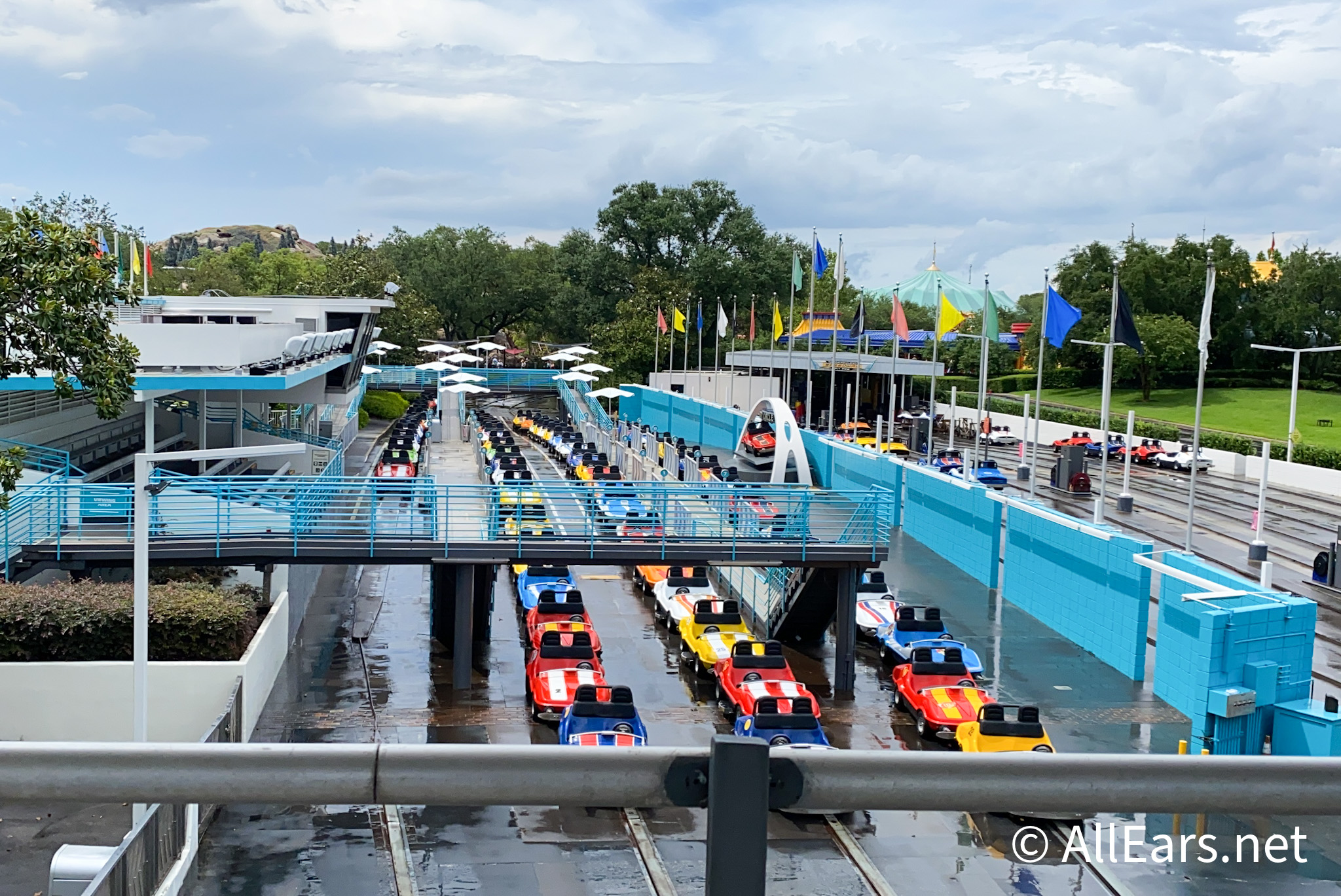 Plus, it's only 5 minutes long and it needs a MAJOR theming-update. (But that's just our humble opinion…)
That being said, if you have little riders who dream of driving their own car, then this is a good ride to hit up earlier in the day since most guests will be rushing to get to the other hot-item rides
Jungle Cruise
Jungle Cruise is a cute classic boat ride in Magic Kingdom's Adventureland with updated theming and the same cheesy jokes we all know and love…But it's not worth waiting over an hour to ride.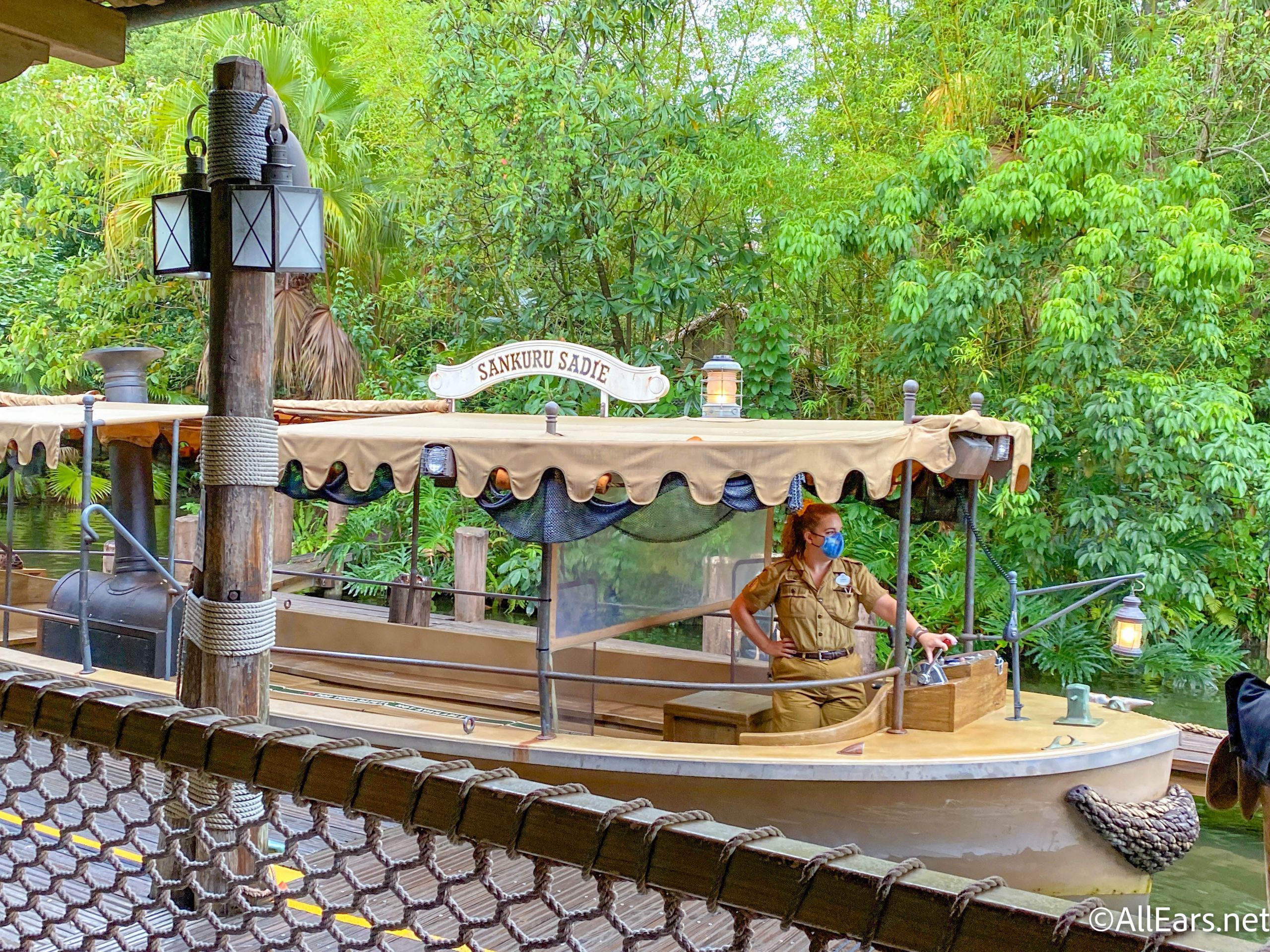 Keep your My Disney Experience App on you and check wait times throughout the day. This ride fluctuates, so hop in line when you see it hit 40 minutes or below.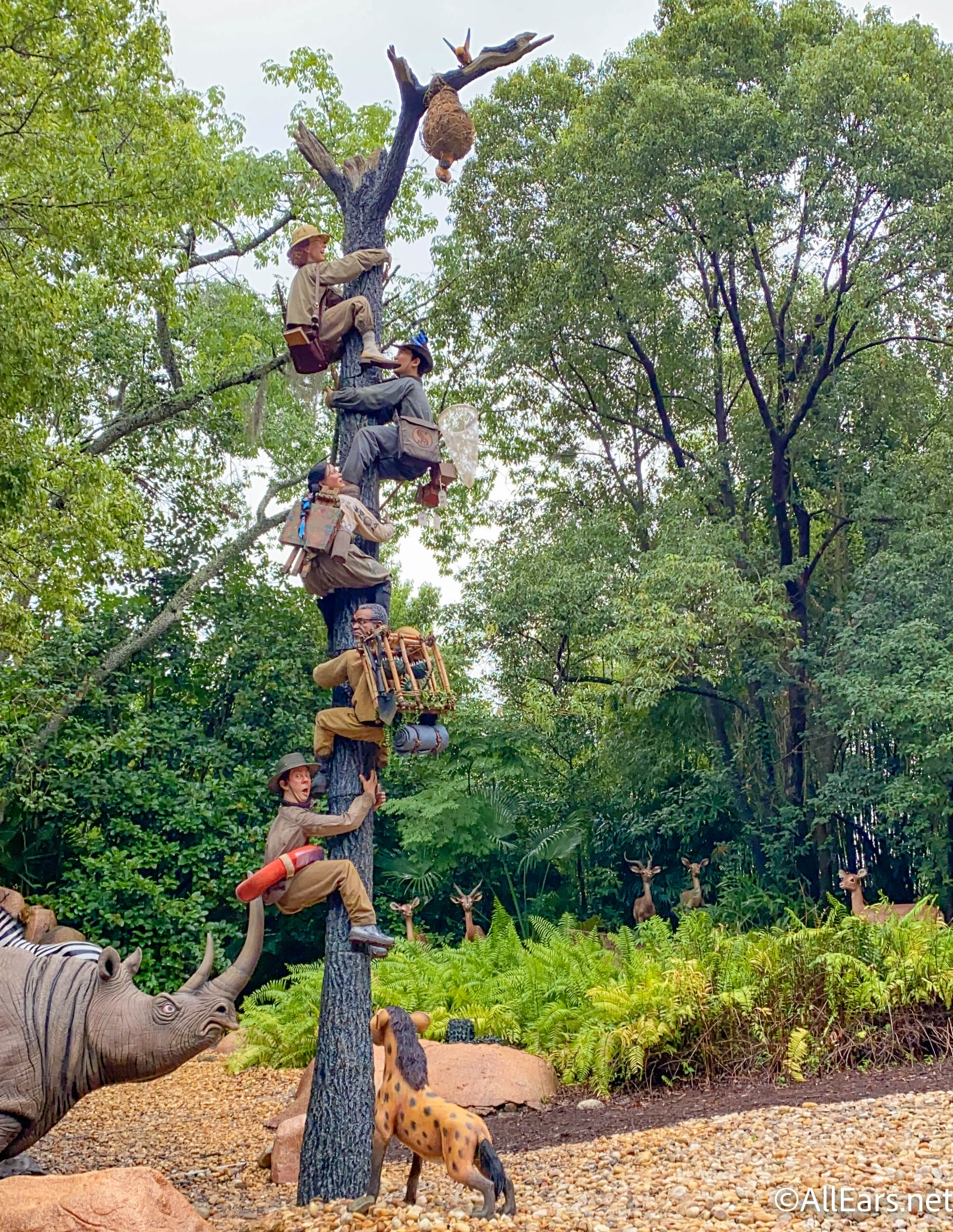 Then again, if you want to see REAL animals on a tour and not just animatronics, you may want to consider waiting for when you go to Animal Kingdom and ride Kilimanjaro Safaris instead (which has no jokes, but real animals!). OR you can ride them both because they're both a ton of fun in their own unique ways… <3 
Haunted Mansion
Man, we've been picking on Magic Kingdom a LOT today! But there are just SO MANY RIDES in this park, so it's easy for its rides to oversaturate posts like this!
But we'll finish off our list here by talking about Haunted Mansion over in Liberty Square — another spoopy classic that we absolutely adore, but wouldn't wait over an hour for.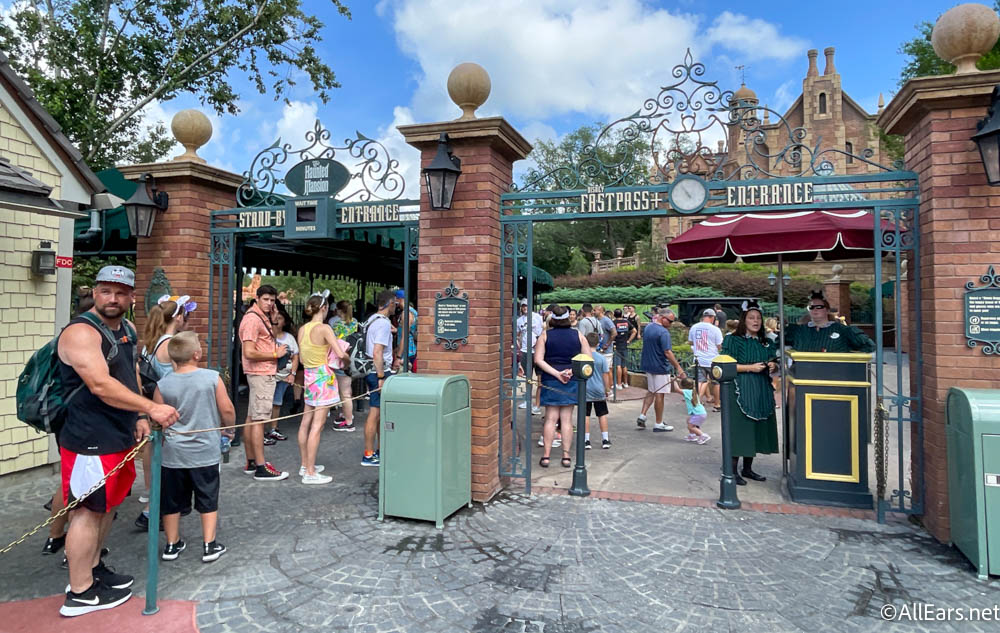 Much like Jungle Cruise, the line for this dark ride fluctuates greatly throughout the day.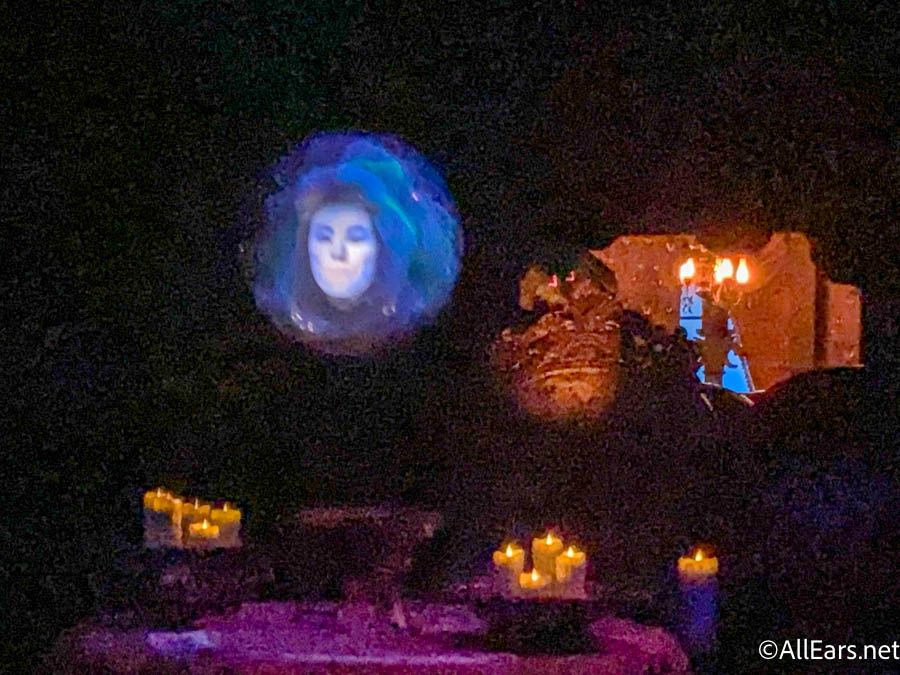 If you see Haunted Mansion's line extend out into Liberty Square, keep on walking for now and come back later. Check that My Disney Experience App and return when you see the wait time drop. Unless it turns out to be one of those peak days in Magic Kingdom, you'll more than likely see Haunted Mansion's queue drop back down to 30 minutes or less. 
Join the AllEars.net Newsletter to stay on top of ALL the breaking Disney News! You'll also get access to AllEars tips, reviews, trivia, and MORE! Click here to Subscribe!

What rides would you NEVER wait over an hour for at Disney World? Let us know in the comments below!