Hidden Mickeys may be lost as Walt Disney World changes during refurbishments and with the addition of new areas and attractions. However, even with change, Disney preserves some Hidden Images. Let's walk to the Epcot Character Spot.

Near the Character Spot, a Mickey Mouse hat appears in a mural of silhouettes on an outside wall of Innoventions West. The wall faces The Land Pavilion and borders the walkway from Innoventions Plaza to Future World West. So far, this image has survived refurbishments. (Thanks to the Luckner Family, and the Hade Family).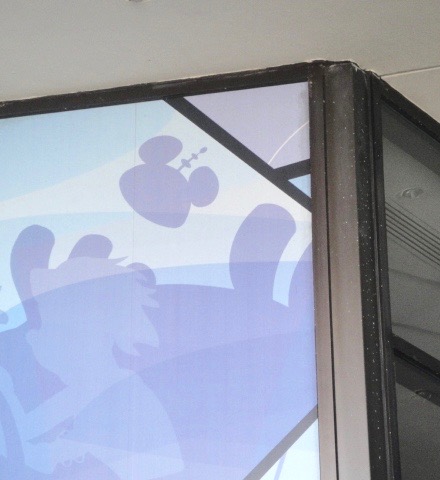 At The Seas with Nemo & Friends pavilion, I like to check to see if Cast Members have drawn classic Mickeys on the chalkboard at the upper level of the Manatee viewing area. The board lists the names and other information about the manatees in the pool. Not surprisingly, Hidden Mickeys on this chalkboard come and go. (I took this photo recently.)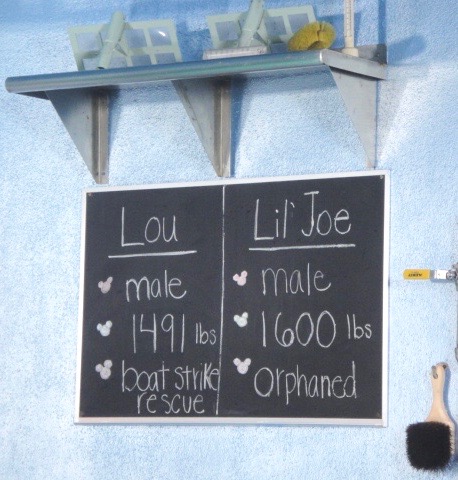 What about this image? On the left side of the sign at the picture spot area outside The Seas with Nemo & Friends attraction, look for three bubbles below the words "The Movie." Do the bubbles form a convincing classic Hidden Mickey? (Thanks to Nancy Blevins, and Scott Trask).

This Mickey is worth searching for. Look high! It's a tiny white classic Hidden Mickey at the apex atop an outside sign on the roof for the Electric Umbrella restaurant. (Thanks to Julie Lawrence.)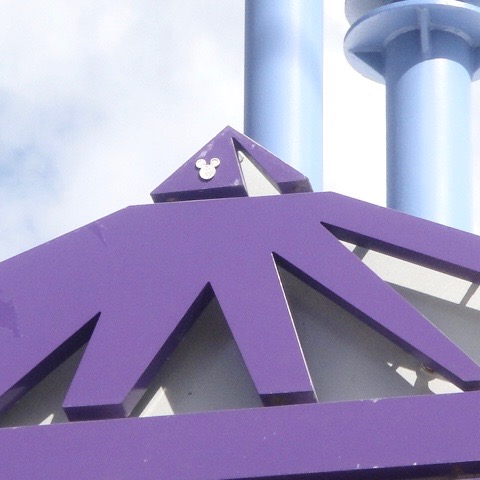 Happy Hunting!