With the opening of Toy Story Land, more guests are riding Toy Story Mania! than ever before and we know all the ways to get the top score.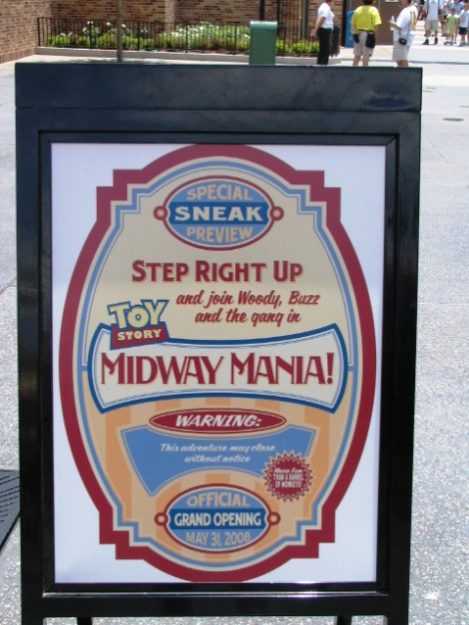 The original attraction opened in 2008, back when the area was known as Pixar Place. The attraction has since gone under several refurbishments, adding in new characters and a third theater to increase ride capacity.
One of the reasons Toy Story Mania is so popular is because anyone of almost any age can play and ride. It's easy to understand and simple to aim and pull the string on the shooter. But how can you get a decent score?
While you might actually be able to score more than 500,000 points, the methods are complicated to remember and take tons of practice. Here, we're going to give you some basic tips to follow to earn a respectable score that at least will get top honors in your vehicle.
Don't Worry About Accuracy
Yes, it's better to hit the targets you're aiming for. Still, your overall accuracy won't affect your final score. You can have a terrible accuracy percentage and still clean up with more than 200,000 or 300,000 in total points. Don't worry too much about these numbers. Instead, focus on the other tips we're going to give you.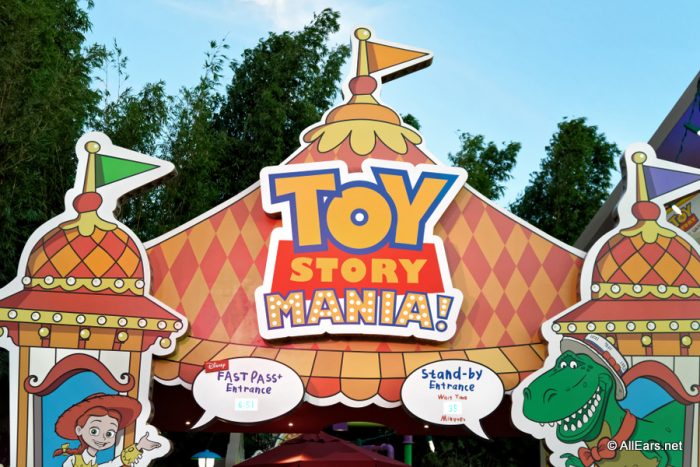 It's All in the Wrist
If you use your entire arm to pull back on your string, you'll wear yourself out quick! Instead, hold the string between your index and middle fingers while placing your thumb on the ball. You can then fire with an easier wrist motion. This also allows you to move faster, creating a rapid-fire shootout.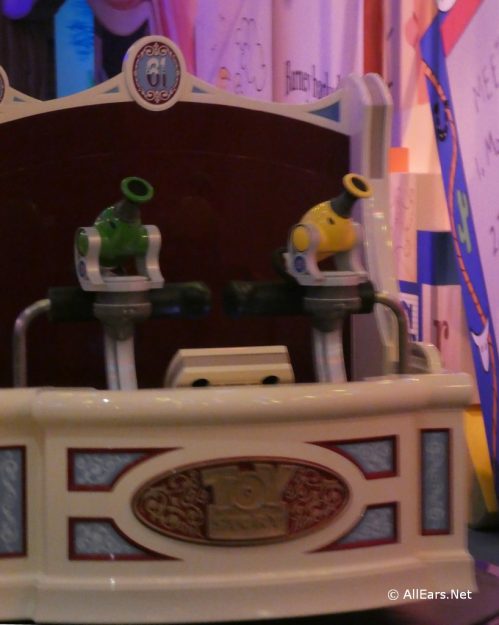 Moving Targets are Always Worth More
That's right! If you can hit a target that's flying through the air or being carried in by a cute character or vehicle, you'll score bigger points in one shot. Stationary targets will be worth 50-100 points in most cases, while moving ones are almost always worth 500-5,000.
Scene-Specific Hints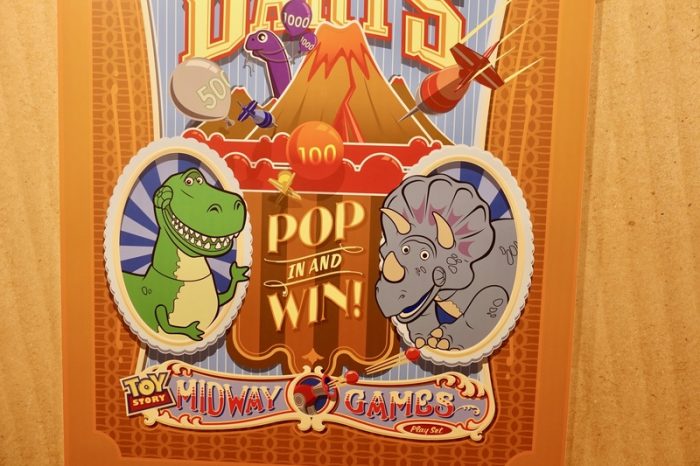 Pie Practice
Don't waste your energy! This is a practice round to test your accuracy. You won't earn any points, so save your shots for the other scenes.
Hamm and Eggs (Barnyard)
Look for the hen house at the bottom of the screen (could be either side depending on where you're sitting). A fox will appear. Make sure you hit it to release bigger targets between the chickens and beavers in that corner.
Rex and Trixie's Dino Darts
Aim for the squiggles on the volcano to release an eruption of balloons from the top of the volcano. You can rapid-fire directly in the center. If you clear all of these, you can look for some other targets with higher points on either side of the screen.
Green Army Men Shoot Camp
Watch for the flying plates at the top of the screen between the mountain and hills. One comes in on a airplane, and others will fly up through the air before dropping back down. If you can hit them all, a big tank will come in with lots more to break.
Buzz Lightyear's Flying Tossers
If you can manage to clear all the aliens from the rocket ship in the center of the screen, the rocket will blast off revealing a giant robot. When he opens his mouth, you can rapid-fire to earn thousands of points.
Woody's Rootin' Tootin' Shootin' Gallery
This scene has three phases with different ways to earn points. Phase one involves targets that reveal even more targets when hit. In one sweep, open all the targets. Then, come back to clear them all out to begin the process again – only this time, you get higher points for each hit. In phase two, look to the top of the screen for the bats. These little guys will give you a chance to score some big points. In the final phase, get ready to rapid-fire. The more times you hit the target the higher the points you'll earn.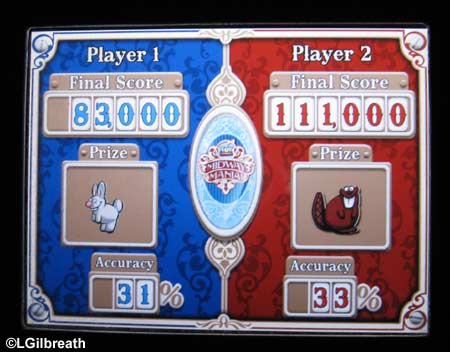 Well, we're off to practice!
Let us know in the comments if these tips help you out on your next visit.
Remember! When you're in Disney tag us @allearsnet in your photos!
Want more AllEars.Net content? Be sure to check out our YouTube Channel for reviews, news, information and more!
Click on the graphic below to subscribe to the AllEars® newsletter so you don't miss any exciting Disney news!