During this busy holiday season in Disney World you'll be able to add one more quick service location to your list of places to try in Magic Kingdom. From now until January 5, 2019 Aunt Polly's is open on Tom Sawyer Island in Frontierland.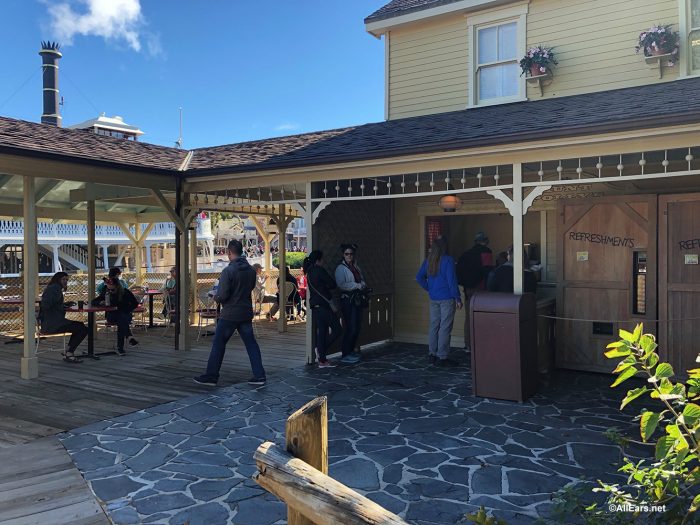 Aunt Polly's has been a seasonal location for a while now, and we were happy to find it open for the popular holiday season.  Of course, we had to try some of the menu items while we were there.
You'll find Aunt Polly's on Tom Sawyer Island, so take a ride on the raft over to the Island, and then as you're exploring you can take a break here. When at Aunt Polly's you'll be looking across at the Liberty Belle Riverboat (which recently reopened after a lengthy refurbishment) dock area.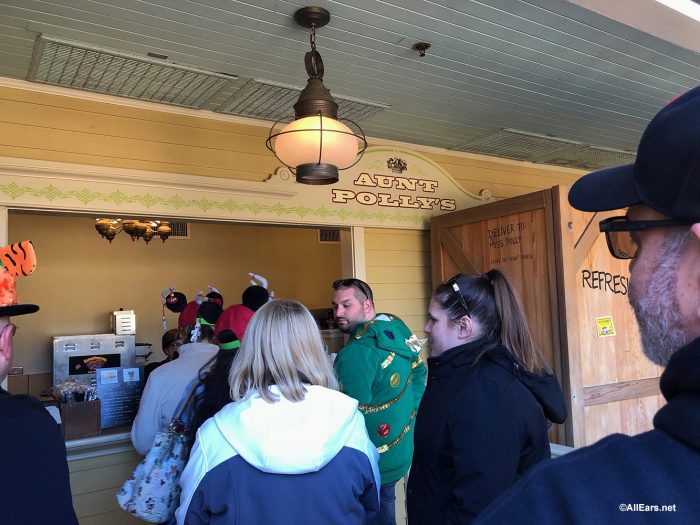 Aunt Polly's is a quick service location offering snacks, slushies, and drinks.
We decided to try out Becky's Buttery Biscuit Barbecued Pork Sliders and the Odwalla Lemondade and Sweet Tea Slushy.
The sliders proved to be more than a snack and are quite filling and satisfying as a meal between the pork, biscuits and sides.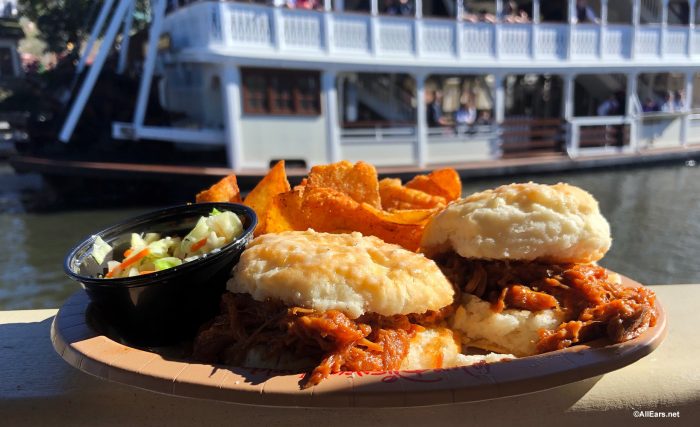 The biscuits are hearty, which we preferred to traditional slider rolls, and complemented the pulled pork very well. We enjoyed the flavor of the Cajun chips, which when combined with the barbecue sauce on the pork give you a meal with a slight kick, but not overwhelming.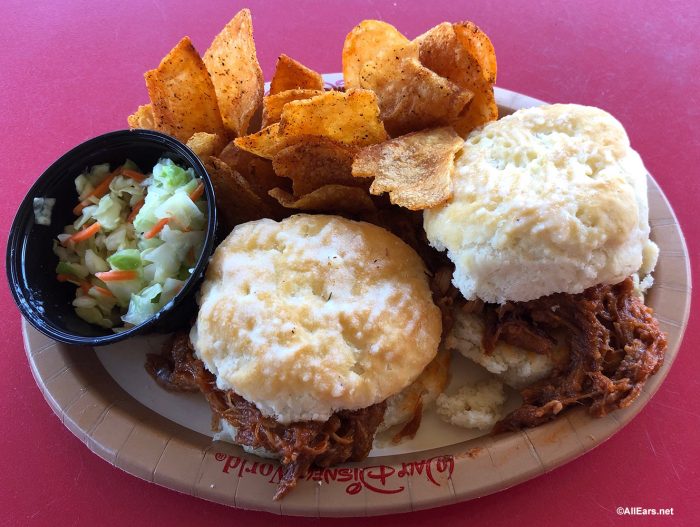 Fans of Columbia Harbour House may remember the Lemonade and Sweet Tea Slushy on that menu before it was discontinued. What a sweet treat to see this on the menu here! You can also opt for a lemonade or sweet tea slushy on its own if this "Arnold Palmer" style is not your cup of tea. This slushy is sweet, cool, and refreshing and the perfect match for the sliders.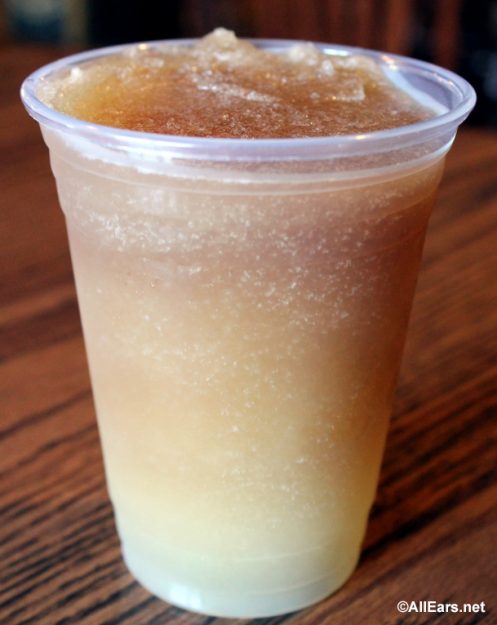 Other items on the menu are a Root Beer Float, Soft Pretzel Sticks with your choice of Beer Cheese, Nacho Cheese, or Creole Mustard Dipping Sauce, a Mississippi Mud Brownie a la Mode, and bottled water and Coca-Cola soft drinks.
We'd love to see this location open all year since we thoroughly enjoyed our meal here. Plus, it gives you a reason to visit a part of the park that is too often skipped or overlooked. Learn more about Tom Sawyer Island here!
Will you be in Disney World before January 5? Let us know in the comments, and if you stop at Aunt Polly's remember to leave a review in our Rate and Review section!
Remember! When you're in Disney tag us @allearsnet in your photos!
Want more All Ears content? Be sure to check out our YouTube Channel for reviews, news, information and more! 
Subscribe to the AllEars® newsletter so you don't miss any exciting Disney news!