We love the variety of restaurants and snack stands at Walt Disney World. There's truly something for everyone, and we figure we could go several visits without repeating dining locations if we were so inclined. But when deciding what restaurant is right for you, have you ever considered your zodiac sign?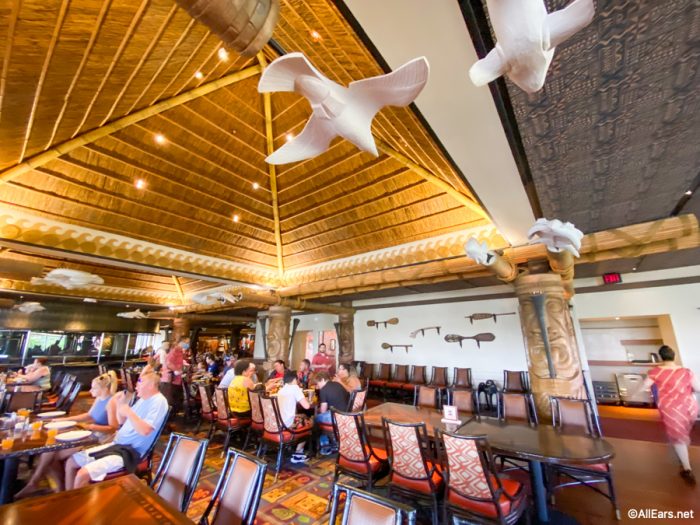 We're looking to the stars to give you a Table Service and a Quick Service restaurant for every sign.
Now, this is all in good fun, so if you think we're off-planet, let us know what you think fits better. 
Aries
Table Service: Hoop-Dee-Doo Musical Revue
This is the perfect restaurant for the first sign in the zodiac! It's loud, energetic, and aggressive, just like a classic Aries. They don't like sitting still for long and get bored easily, which is why Hoop-Dee-Doo is great. You will definitely not be bored here thanks to that amazing musical entertainment.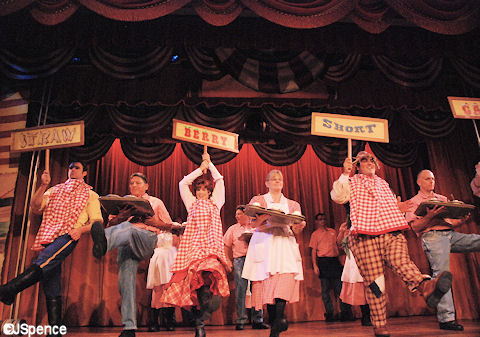 Quick Service: La Cantina de San Angel
Aries are bold and a little bit spicy, just like the flavors at this EPCOT restaurant! They can be daredevils, so they won't shy away from those spicy foods.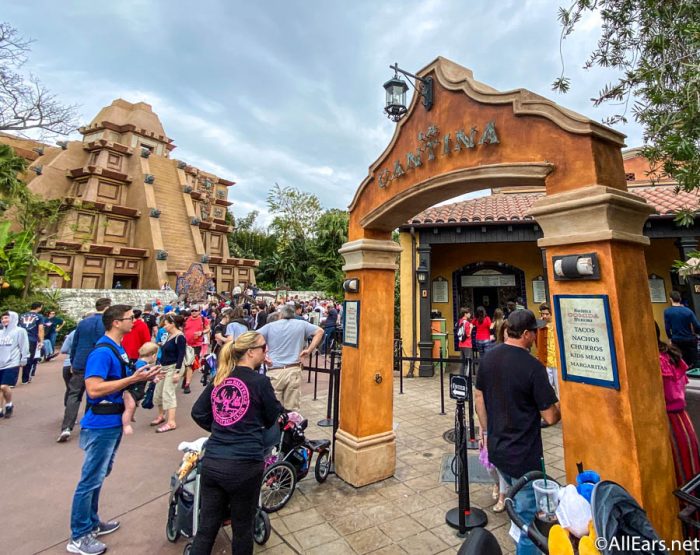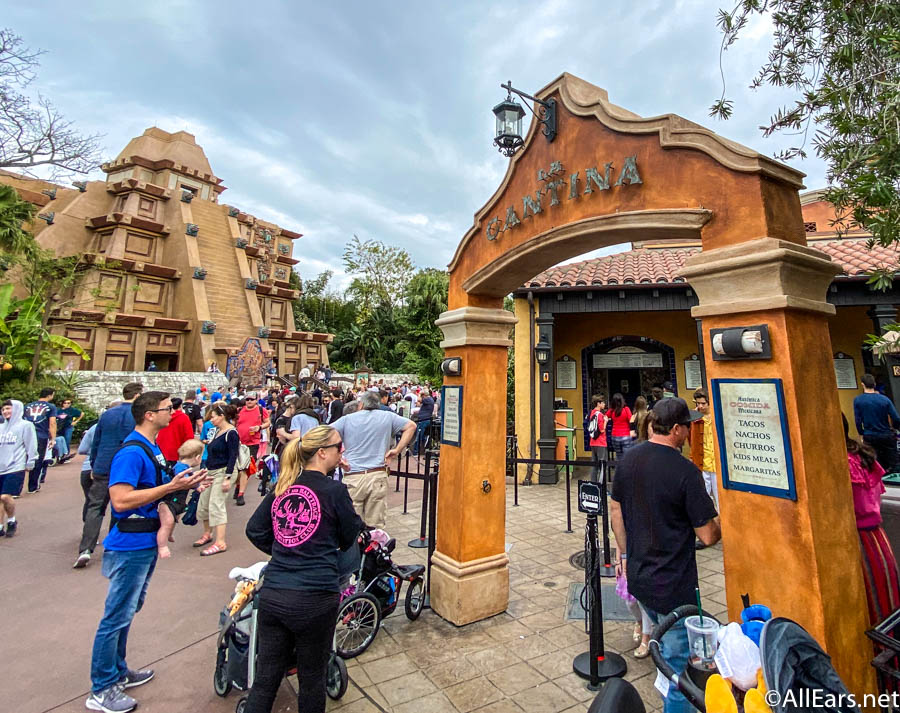 Aries are also pretty impatient, which is another reason they're La Cantina: it's the first restaurant you see when you enter the World Showcase in Mexico, and Aries just can't wait any longer to eat!
Taurus
Table Service: Liberty Tree Tavern
Taurus love staying in their comfort zone. They like routine and for things to be predictable and consistent. Liberty Tree Tavern is the embodiment of Taurus because it has familiar, predictable food. It's safe! There's nothing adventurous about it, which is totally fine when you're looking for some comfort food. There's not many things more familiar and comforting than pot roast and Thanksgiving foods!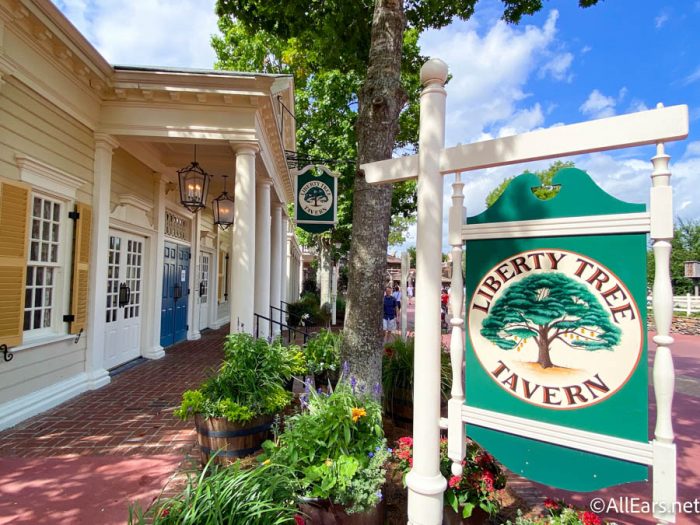 Quick Service: Casey's Corner
Tauruses do have a tendency to be self-indulgent, meaning they're going to do exactly what they want to do, sometimes to excess. So if they're looking for a meal that's also comfortable and consistent, we can totally see them grabbing a giant hot dog covered with bacon mac and cheese from Casey's Corner!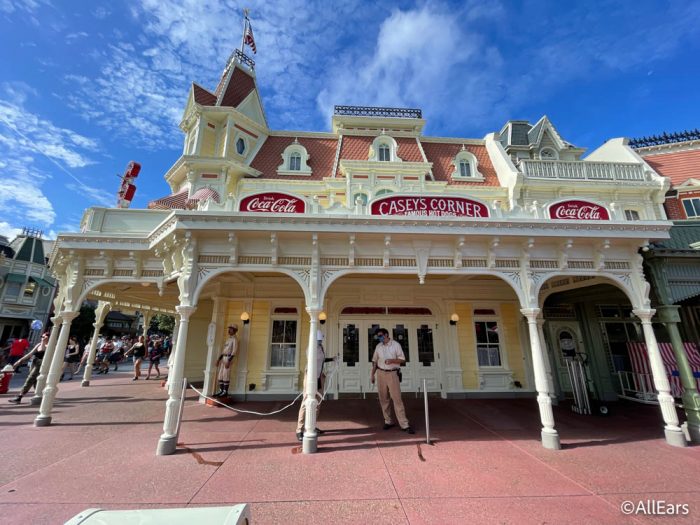 This  is not the restaurant where you're going to find unfamiliar flavors or have to step outside of your comfort zone. Taurus is perfectly happy with their corn dog nuggets and chili-cheese fries, thank you very much!
Gemini
Table Service: Be Our Guest
Geminis are known for having two sides to them, making them adaptable and versatile. They also love being around people and are afraid of being alone. They're lively and social, which makes them Be Our Guest! This place is almost always filled with people, and the main dining room, the Grand Ballroom, is loud and lively. But then the West Wing is dark, moody, and mysterious. The contrast between the two represents Gemini well. The air sign can also be indecisive, which is why it's great this place is prix fixe with only a few options to choose from for each course.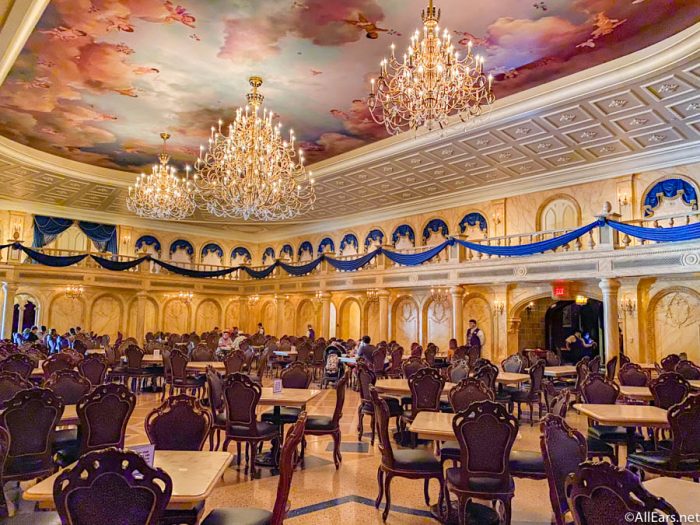 Quick Service: La Cava del Tequila
Yep, we're giving Gemini the tequila cave! It's more of a bar/lounge than Quick Service, but, hey, we're making the rules here. La Cava is a social hot spot inside the lively Mexico pavilion, and it's always a good time, which is important to Geminis. They're also a bit superficial, so they would definitely want to get good pics for Instagram here to show everyone where they are.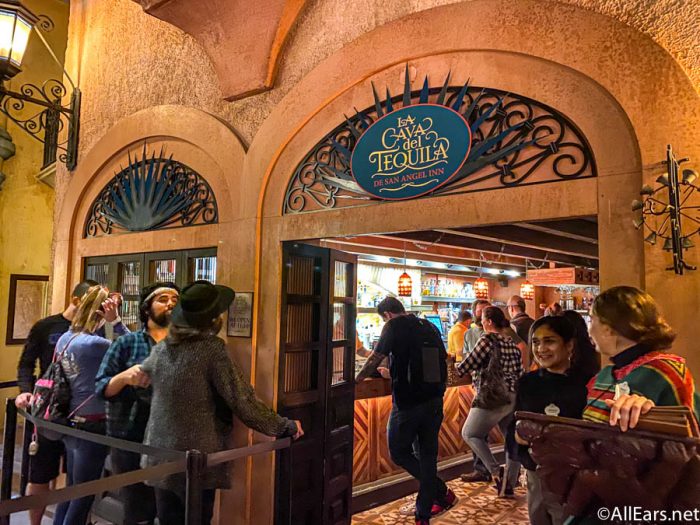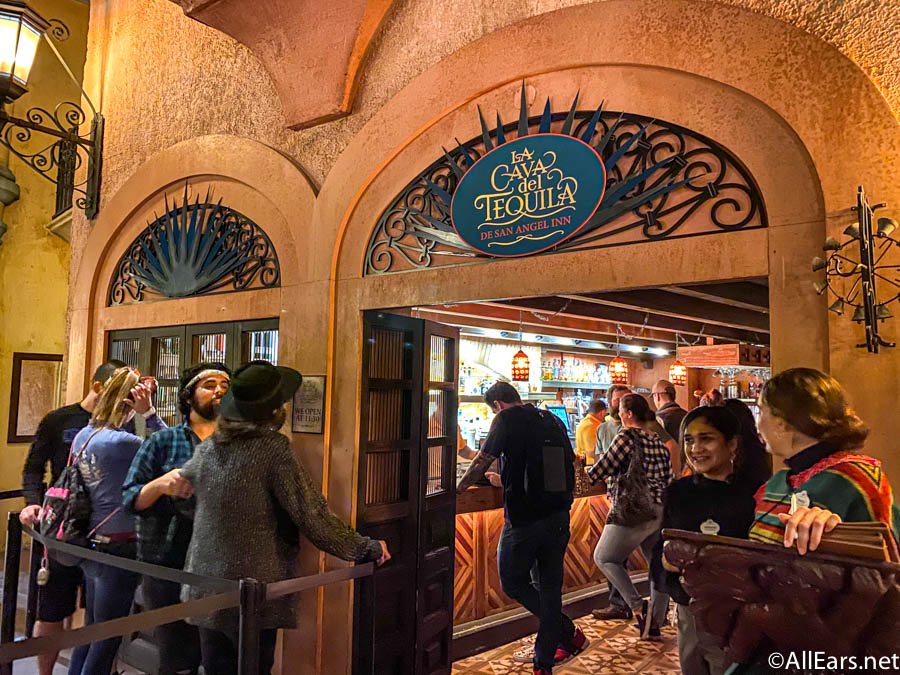 And there's two sides to the drinks here — you have your standard margaritas with fun flavors, or you can get crazy tequila flights that come with grasshoppers! (Don't forget the chips and queso!)
Cancer
Table Service: 50s Prime Time Cafe
Cancers are homebodies, and they like feeling comfortable. They like the familiar, they don't like change, and they have a huge attraction to the past. They're nostalgic and love keeping traditions alive. And we just described 50s Prime Time Cafe perfectly! This place is like stepping into the past and features those comfort foods many people have grown up eating. Plus, being homebodies, Cancers are in a home setting here! This place goes with Cancer just like peanut butter goes with jelly.
Quick Service: Woody's Lunch Box
Cancers are also very imaginative, which is why Woody's Lunch Box would appeal to them. It's creative while still serving up comfort foods like grilled cheese and tomato soup. Plus, there's a lot of nostalgia associated with school lunches and playing in your backyard. It can't hurt that you're in a land full of classic toys, too!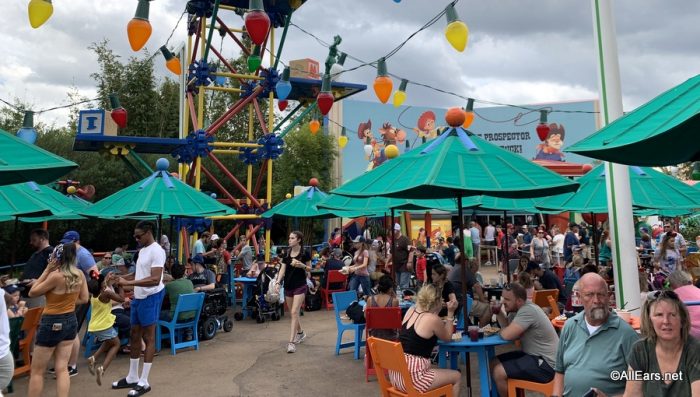 They also have their versions of Pop-Tarts on the menu, so you can really go back in time to indulge your sweet tooth!
Leo
Table Service: Cinderella's Royal Table
Oh, Leo. You LOVE being the center of attention, and there's not a single place in Disney World that's more in the spotlight than Cinderella Castle! It's an icon recognizable to many people around the world. Of course Leos would simply have to eat at what's considered the most Disney restaurant in Disney World! Leos are also theatrical, so they love the drama of being inside a castle. And warm-hearted Leo relates strongly to the kind Disney Princesses that you get to meet during your meal!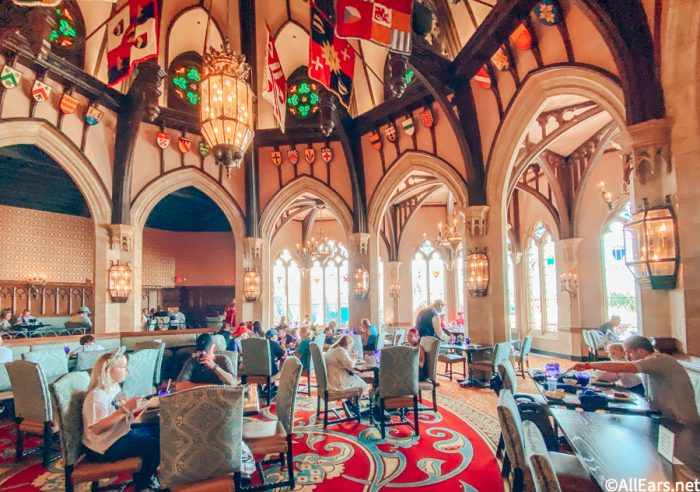 Quick Service: Aloha Isle
That's right! The spot with the world famous Dole Whip goes to Leo. It's probably the most popular place to get a snack in Magic Kingdom. Dole Whips are the star when it comes to Disney treats, so Leo would have to have one. Leos also charismatic, and we can't deny the charisma of a Dole Whip!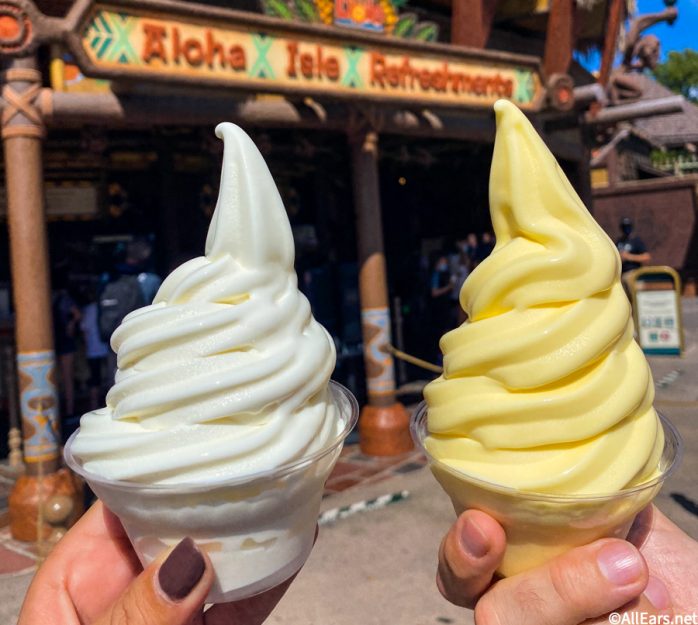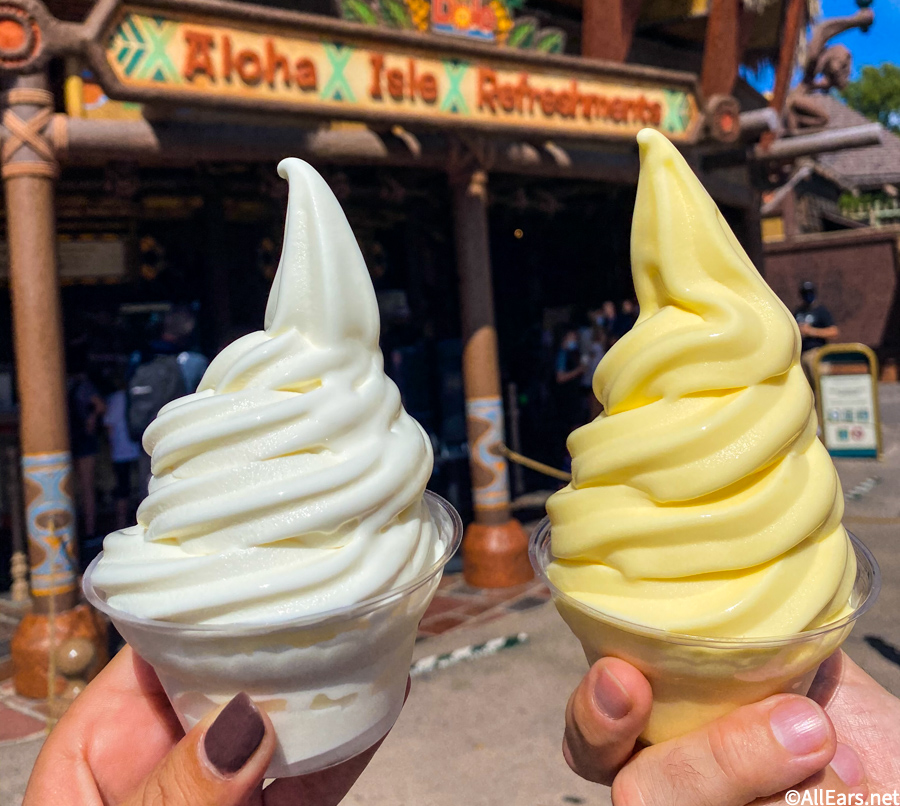 And the fire sign likes to be pampered, so they're totally fine with making dessert their meal!
Virgo
Table Service: California Grill
Virgos are perfectionists. They're practical, meticulous, and can be overly critical or particular. That's why California Grill will make Virgos happy! As far as restaurants in Disney World go, this rooftop spot is pretty close to perfect. It pays a great deal of attention to detail, and Virgos can relax knowing that everything will meet their high standards. Virgos also love maximizing their experiences, which is why Cali Grill is great; because you get a delicious meal with awesome views right next to Magic Kingdom, you have convenient access to transportation, AND you can knock out seeing the fireworks from here as well!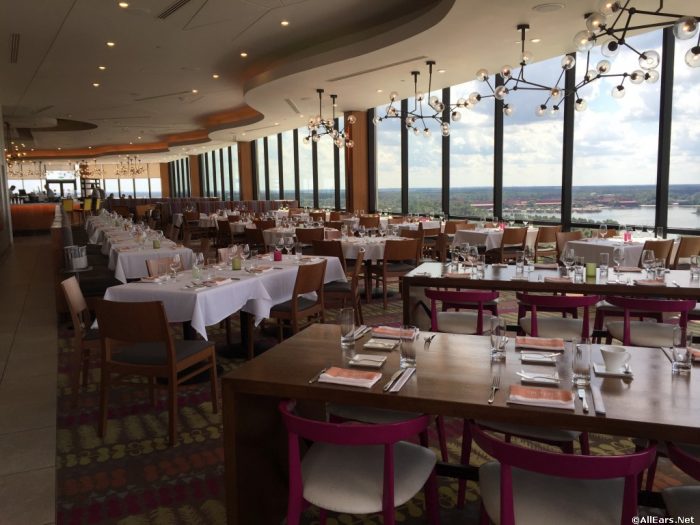 Quick Service: Columbia Harbour House
Columbia Harbour House is reliable, and there's something for everyone so everyone is happy (Virgos like taking care of others). It's also pretty practical because it's in the middle of Magic Kingdom and a great place to take a quick break before getting back on your park schedule. Because, of course, Virgos have a park schedule!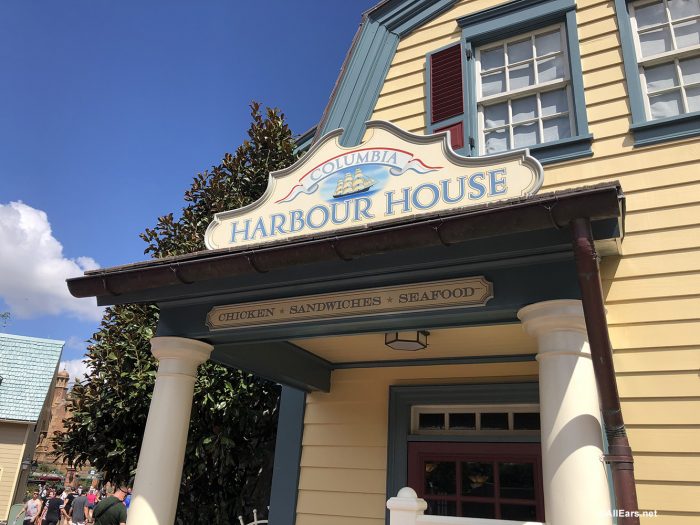 Plus, the New England theming just screams Virgo for some reason.
Libra
Table Service: Victoria and Albert's
Libras are known as the fanciest zodiac sign, so what could match them better than Victoria and Albert's, the fanciest restaurant on property?! You have to follow a dress code to eat here, which Libra is alllll about! The menu is also pre-determined, so they don't even have an opportunity to be their indecisive selves. Libras love to self-indulge, and this place offers plenty of indulgence! It's craaazy expensive and typically ranges from 7-10 courses. The setting also appeases romantic Libra. But watch out for that expensive fancy water list, because gullible Libra could definitely be convinced to drop big bucks on some pricey H2O!
Quick Service: Nomad Lounge
Libra is too cool for typical Quick Service spots. They're not going to wait in line for food or Mobile Order; they want to be served. Nomad Lounge with its relaxing setting and fancy cocktails is perfect for Libra. The easy-going sign is more than happy to chill on the porch at this Animal Kingdom lounge and socialize.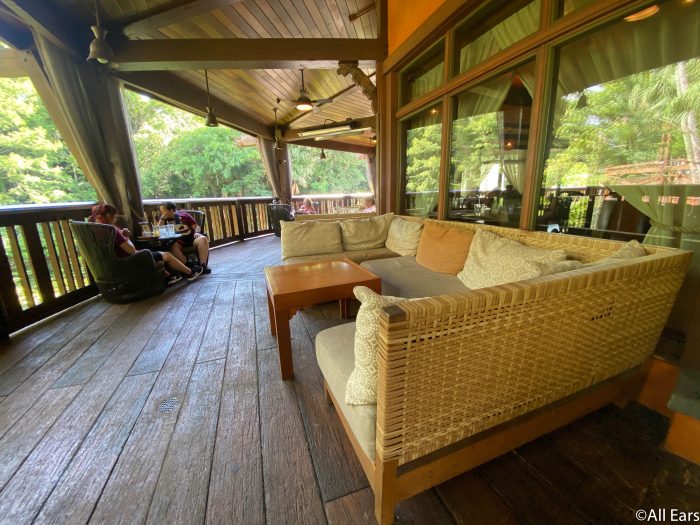 They can also choose a variety of small snack plates so they don't have to decide on just one thing. Just make sure to help them pick out a drink, because they'll never make a decision!
Scorpio
Table Service: Sci-Fi Dine In
Scorpios don't tend to open up to other people really. They can be very secretive and have a tendency to favor things that are unusual. So watching old black and white sci-fi films in the dark? Uh, yeah, sign Scorpio up! You get to face the screen while you eat, so Scorpio doesn't have to talk to anyone while enjoying their meal. And it's a little spooky eating in the dark, which Scorpio is a big fan of!
Quick Service: Sleepy Hollow
It's the spookiness and the proximity to Haunted Mansion that matches Scorpio with Sleepy Hollow. If there was a Haunted Mansion restaurant, they would be ALL over that! But Sleepy Hollow is based off of a suspenseful story, so that works for them, too.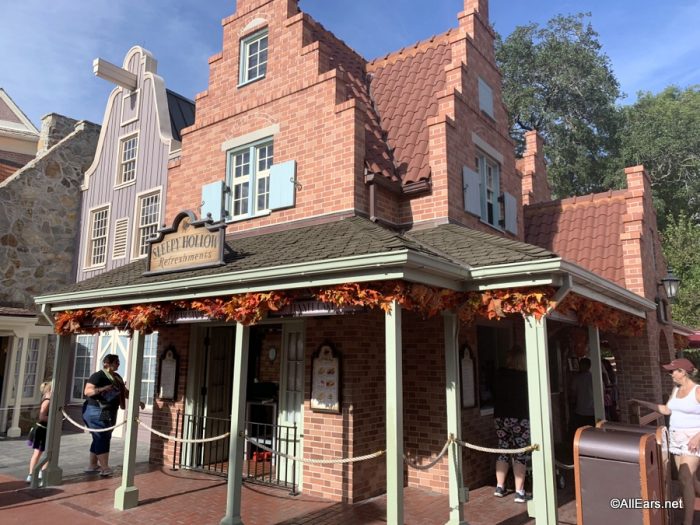 And while the food is mainly comfortable, you still have that sweet and spicy chicken waffle on the menu that adds a little excitement!
Sagittarius
Table Service: Jungle Navigation Co. Ltd. Skipper Canteen
Sagittarius are adventurers! They're daring, love to travel, and live for stepping outside of their comfort zones. Skipper Canteen was literally MADE for adventurers! The interior is all about traveling, and the menu has a ton of unique flavors so Sagittarius can try something new from another land. Sags are also good-humored and witty, so they really enjoy the attitude of the skippers in here!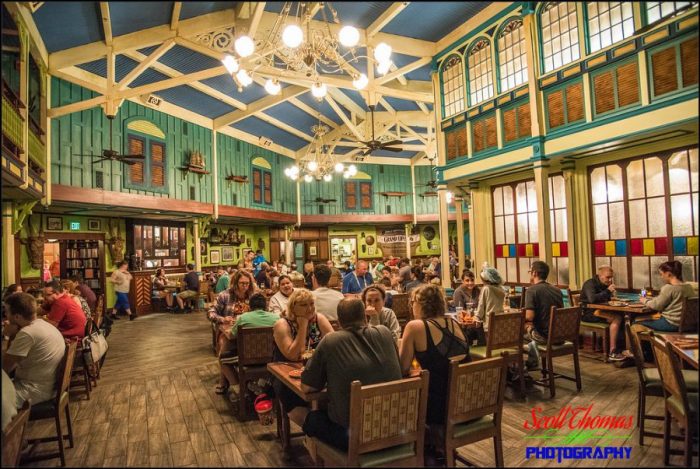 Quick Service: Docking Bay 7
Sags want to explore, and what's a further travel destination than a galaxy far, far away?! The food is adventurous, so they have to try it because of their unrelenting curiosity. Sags are also impatient, so they love getting their food fast here.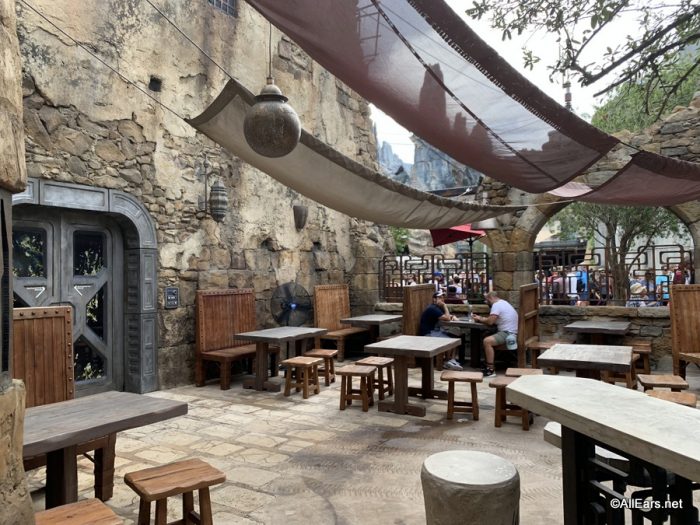 However, they're also bluntly honest, so they will definitely poke fun at you if you order something "safe" like the Fried Endorian Chicken Tip Yip with mac and cheese.
Capricorn
Table Service: Takumi-Tei
Capricorns are disciplined, rule followers, and perfectionists. They are incredibly self controlled and are often considered the workaholics of the zodiac. Takumi-Tei is a great representation of this! The attention to detail put into this meal takes discipline and patience from the chefs, which Capricorn will appreciate. The small dishes also cater to Capricorn's desire for self control. And they're all about working hard, which is a good thing, because Takumi-Tei will cost you a pretty penny.
Quick Service: ABC Commissary
It's time to get back to work, people! This place is supposed to be like the cafeteria at ABC Studios, so we could totally see Capricorn grabbing a quick meal here before going back to work to become a high level executive at the network.
They don't have time to lounge around for a leisurely lunch; they have things to do. The menu is also pretty practical, which Capricorn is a fan of.
Aquarius
Table Service: Jaleo
Aquarius is known for going out of its way to be unique. They enjoy being different and will have controversial opinions just for the sake of having them. They like living in opposition to the norms of the world and are original and unpredictable. All of these things can be found at Jaleo in Disney Springs! The presentation of food is unique for the sake of standing out. It opposes the traditional dining style by having everyone share food and order multiple courses. There's also some pretty out-of-the-ordinary dishes here that are very unpredictable, like liquid olives!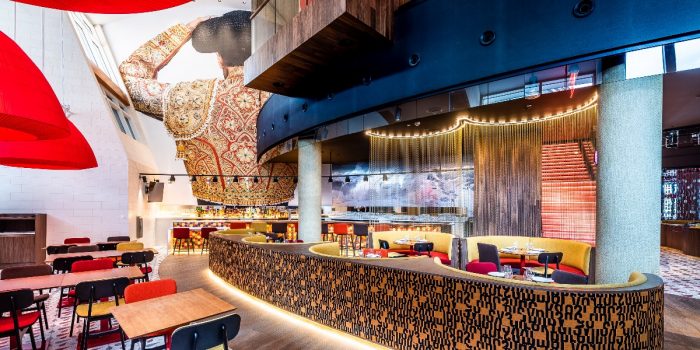 Quick Service: Satu'li Canteen
Aquariuses usually have a different universe inside their heads, and Satu'li is in an entirely different world — Pandora! This place opposes all the norms of what theme park food is by offering healthy foods that aren't just salads. And when it comes to be ostentatiously unique, we think boba balls atop the design-your-own-bowls here qualify.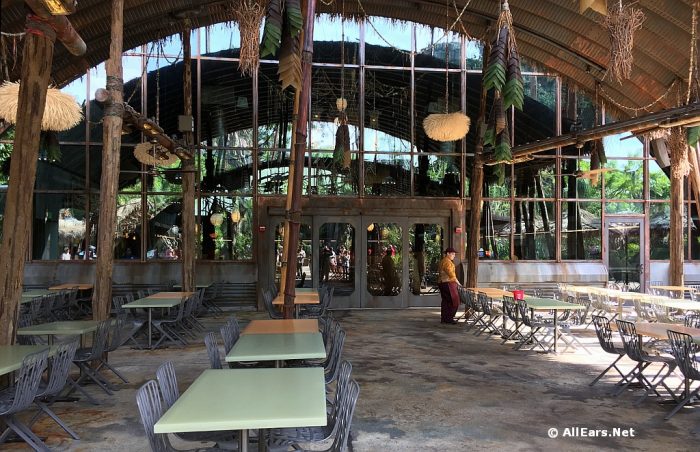 There's even a green beer for no reason other than to make it stand out. Satu'li is definitely known for its originality (there's nothing else like it in the parks) — just like Aquarius!
Pisces
Table Service: Coral Reef
We know, it's kind of obvious, but we promise it's not just because of the fish thing! Coral Reef is dreamy and otherworldly inside, which is exactly like artistic Pisces. They are escapists who can be a bit mysterious, and you can definitely escape by going under the sea to dine with the fishes. Compassionate Pisces also love being around animals, so they like observing the different creatures in the aquarium!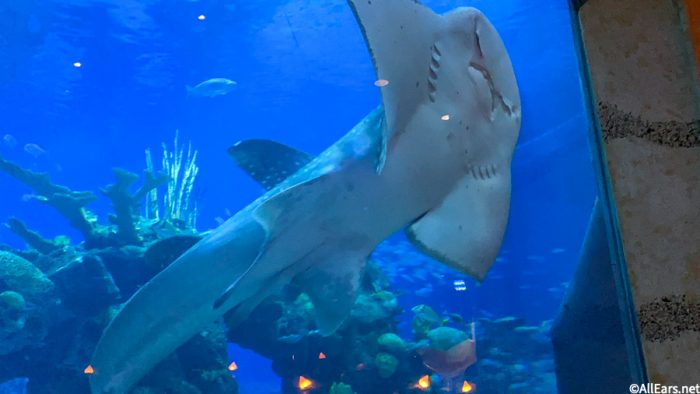 Quick Service: Pongu Pongu
Pisces also has a BIG imagination, and imagination runs wild at Pongu Pongu. It's located inside Pandora, which lets them escape into another world. The drinks are creative and artsy like Pisces and have mysterious things like boba balls in them! Fun flavors like the Pongu Lumpia really appeal to Pisces.
Those are what Disney World restaurants we think match all the zodiac signs! It's fun deciding where to eat by your sign. You could even use you sun, moon, and rising signs to try and make a full day of meals! If you do, let us know how it goes. Stay tuned to All Ears for more Disney news and updates.
Do you agree with what we chose for your zodiac sign? Let us know in the comments!
Join the AllEars.net Newsletter to stay on top of ALL the breaking Disney News! You'll also get access to AllEars tips, reviews, trivia, and MORE! Click here to Subscribe!