One of the best things about visiting Universal Orlando and Walt Disney World is the FOOD AND DRINKS!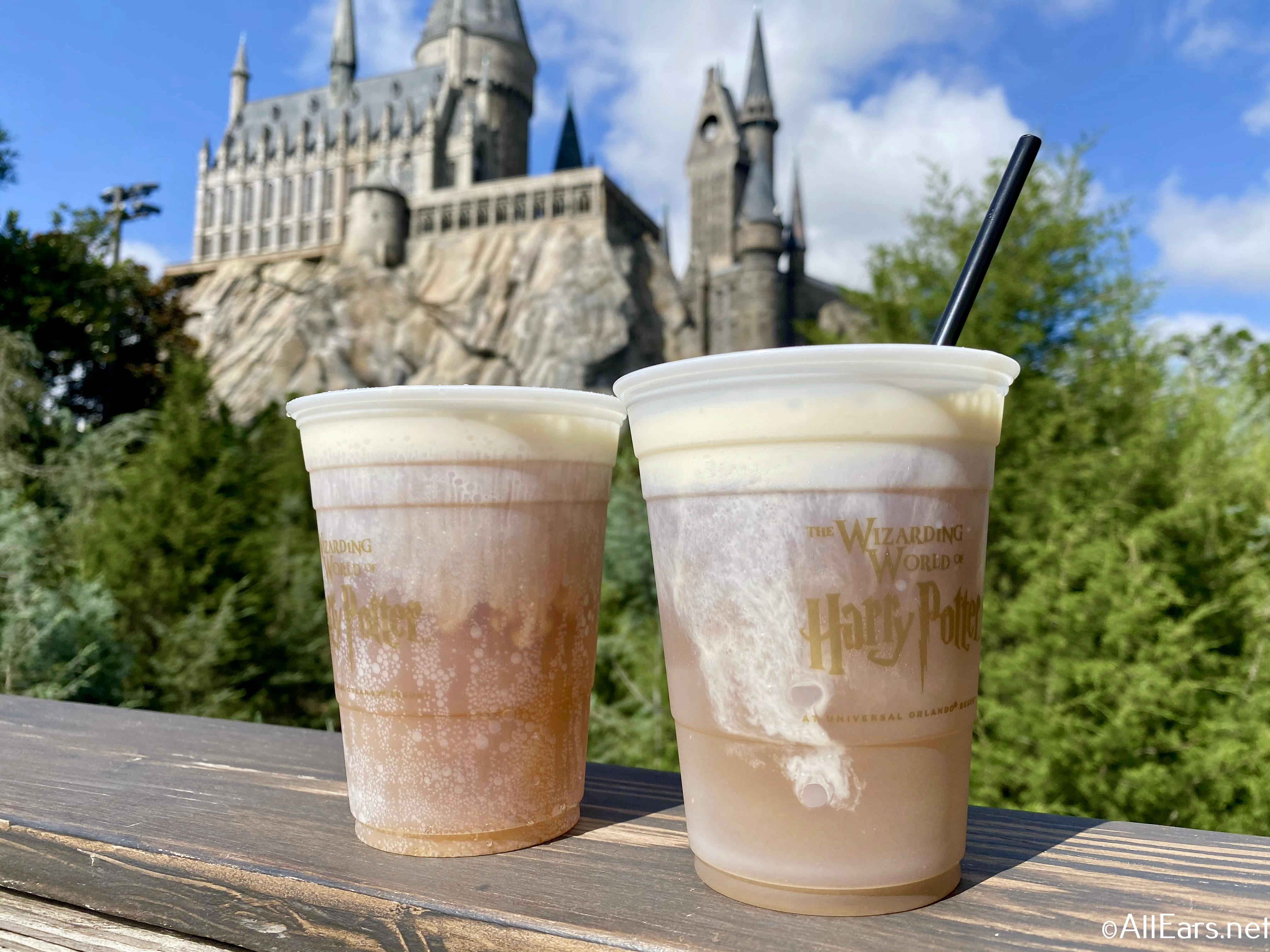 From Butterbeer at Hogwarts to snacking around the World at EPCOT, there's no shortage of yummy eats and treats. And while there are literally hundreds of snacks and drinks, you may not realize just how exclusive some of them are!
If you're looking for an adult beverage, you probably know that there are tons of unique flavors and concoctions for you to choose from. But did you know that some of the beers at Disney and Universal parks are EXCLUSIVE to them?! That's right — they've partnered with craft breweries to come up with brews you can't get anywhere else. I always love trying exclusive beers when available vs. something I can order anywhere. When in Diagon Alley, drink like the wizards do?
Here's a few of our favorite theme park beers you can't get anywhere else!
1. Wizarding World Beers
There's not one, not two, but THREE exclusive beers in the Wizarding World of Harry Potter at Universal Orlando — the Dragon Scale (an amber lager), the Hog's Head Brew (a red ale), and the Wizard's Brew (a stout).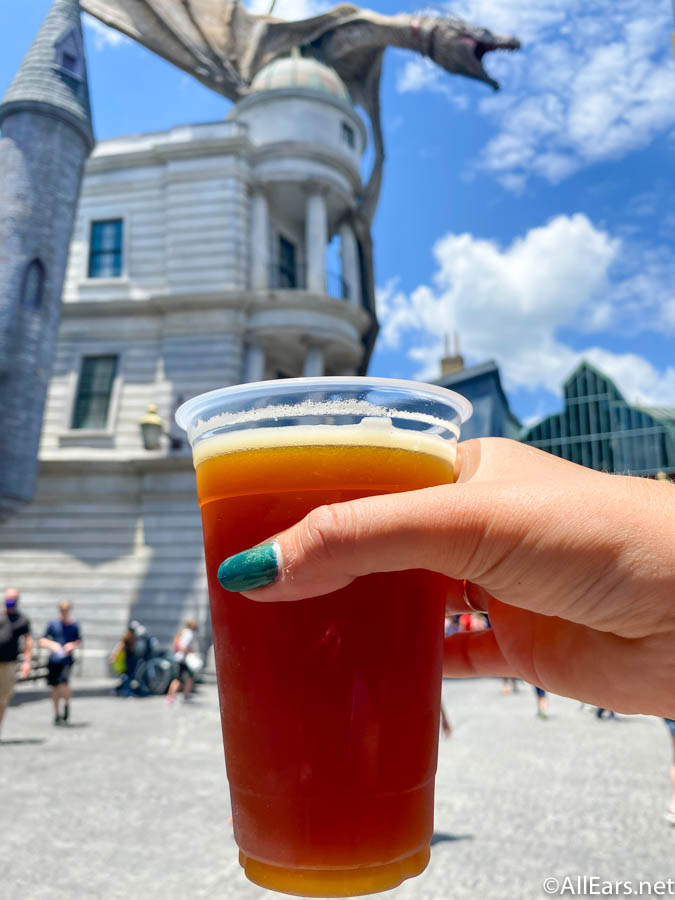 You can find them at various locations throughout Diagon Alley and Hogsmeade, including the main restaurants, The Leaky Cauldron and the Three Broomsticks. We should note, however, that the Hog's Head brew is only available in Hogsmeade…which makes sense considering it was brewed for the pub of a similar name!
These beers were made by Florida Beer Company, which is right down the road at Cape Canaveral, FL. While these are all darker beers (and I normally am more of a lighter beer fan), I've tried and liked them all! My favorite is the Dragon Scale — while an amber lager is not something I'd pick normally, I'm not going to pass up the chance to enjoy Wizard exclusive beer!
2. Pandora Flair
Heading to Disney's Animal Kingdom, we've got more beers — this time on an alien planet. In Pandora, the World of Avatar, you can find two specialty beers served at both Pongu Pongu and Satu'li Canteen.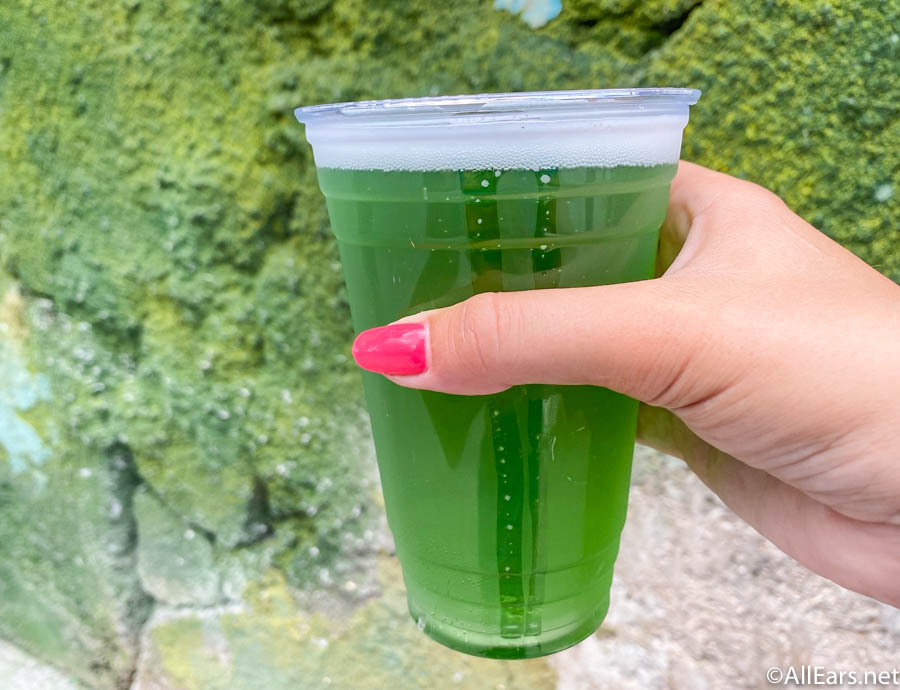 Both brewed by the Terrapin Beer Co. in Georgia, you can sip on the Mo'Ara High Country Ale (a darker ale) or the green Hawke's Grog Ale. I love the Hawke's because it's so fruity and light…and it's green which obviously means it's more fun.
3. Can't Get Enough of That Wonderful Duff
Head to Springfield in Universal Studios Florida, and you'll enter a land entirely themed after the Simpsons! And would that be complete without Duff?!
Scoot on over the Duff Brewery and you can enjoy a classic Duff (amber lager), a Duff Lite (pilsner), or a Duff Dry (a dark ale). These are also made by Florida Beer Company. D'oh!
4. Boathouse Cheers!
Head to Disney Springs' the Boathouse and you can find another signature beer, the Dockside Lager — and this one comes in an awesome can!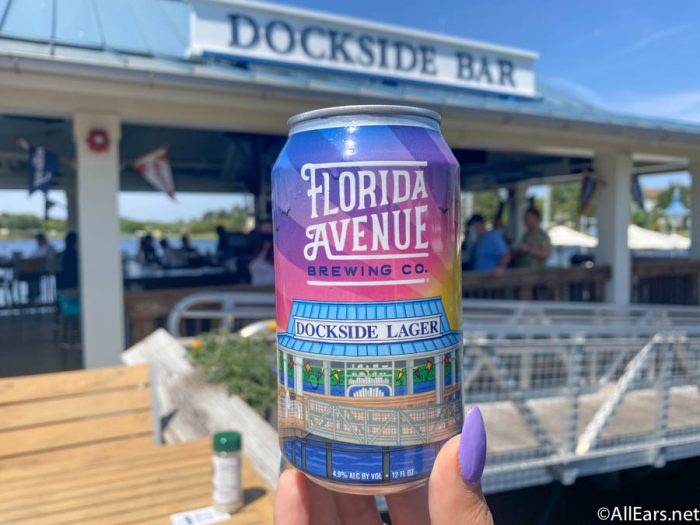 Brewed at the Florida Ave. Brewing Co. in Tampa, this lager is served just at the Boathouse.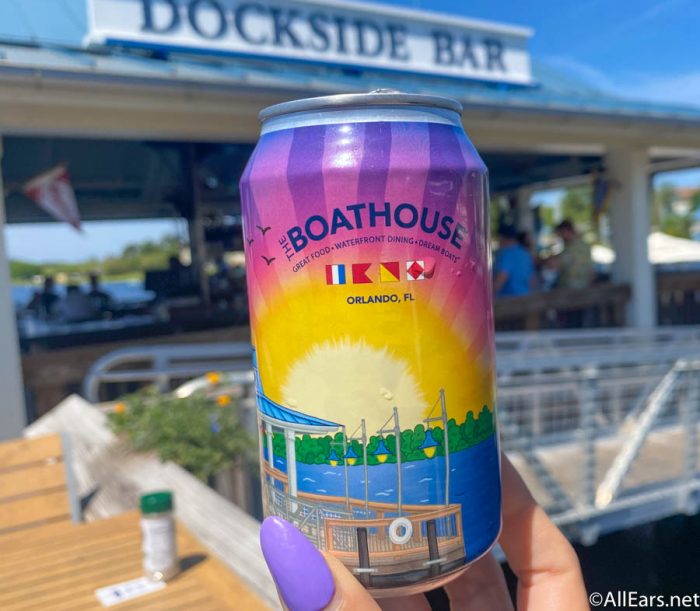 This may be one of our favorites on the list flavor-wise — nice and light, but still unique with fruity flavors. Plus, you can sip it on the beautiful patio with a view of Disney Springs.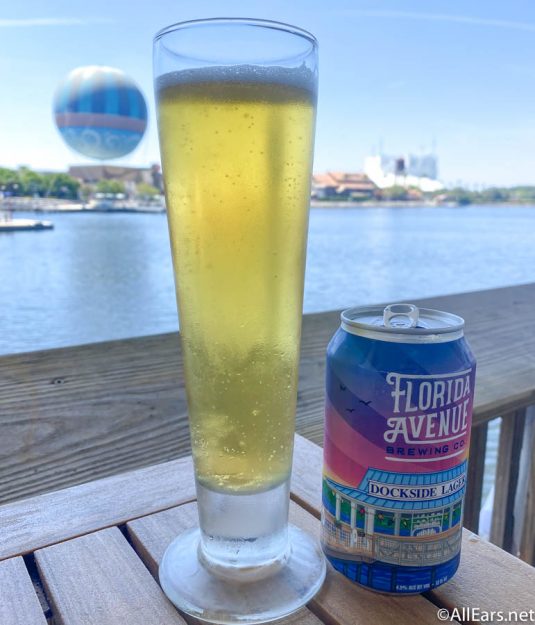 5. Volcano Bay Brew and Views
If you're headed to Universal's Water Park, Volcano Bay, you can grab a signature beer there as well!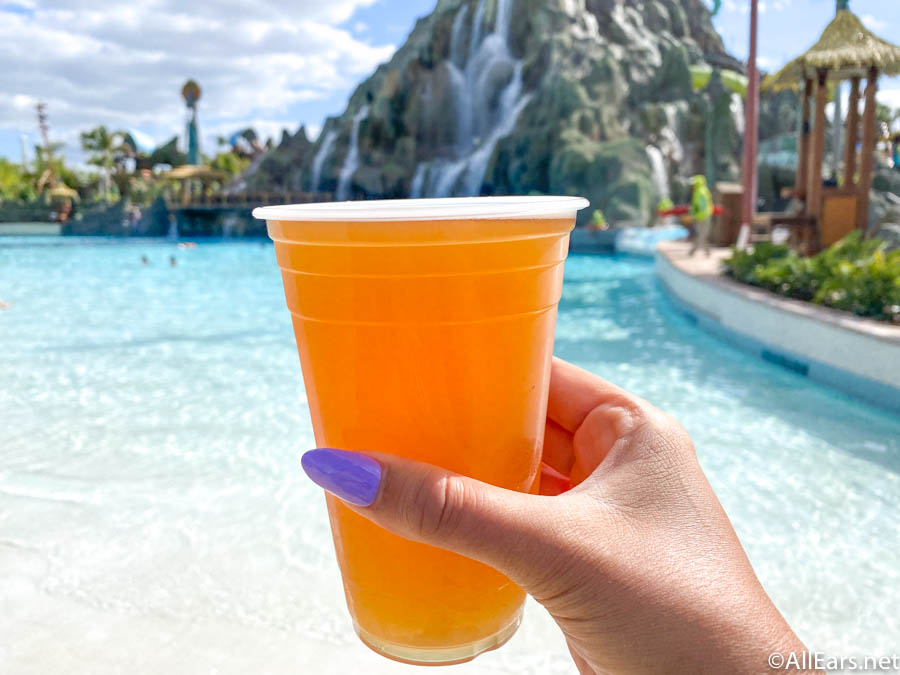 The Volcano Blossom is brewed locally at the Orange Blossom Brewing Company, and is very light and floral, with notes of hibiscus. It's not a drink for everyone, but after a long day of slides and sun, it hit the spot!
6. A Beer from a Galaxy Far, Far Away
Just like on Pandora and in the Wizarding World, all of the beers in Star Wars: Galaxy's Edge are brewed just for Batuu! You can find a variety of beers throughout the land at the Quick Service locations, stands, and of course, Oga's Cantina.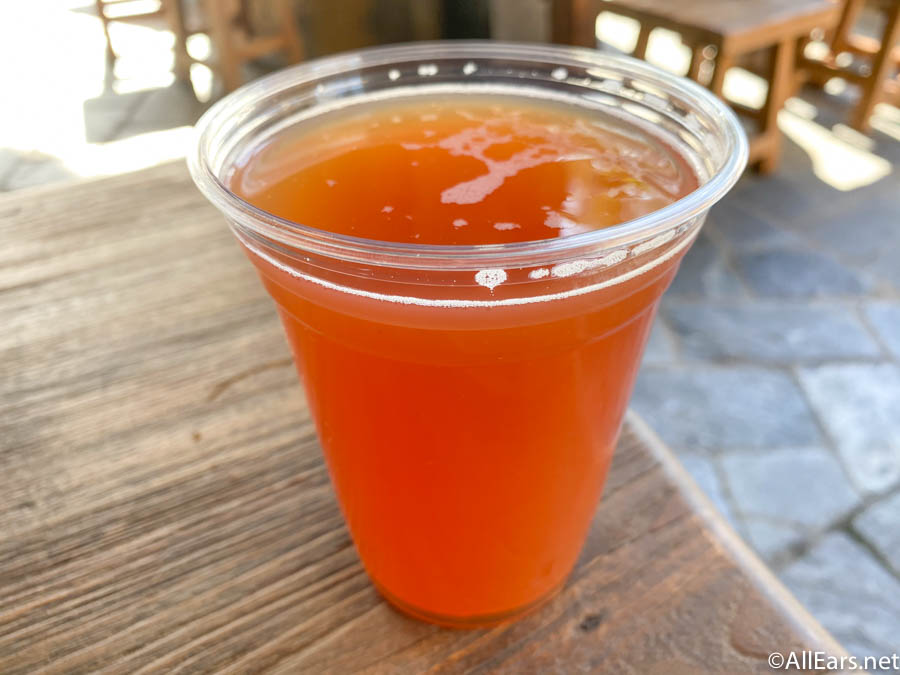 Beers include:
Gold Squadron Lager: a floral lager found at Docking Bay 7 and Oga's Cantina, brewed by Blue Point Brewing Co. in New York.
Gamorrean Ale: a red ale at Oga's Cantina brewed by New Belgium Brewing Co. in Colorado.
White Wampa Ale: a wheat beer found at Oga's Cantina and made by Ballast Point Brewing Co. in California.
Bad Motivator IPA: a hoppy IPA also at Oga's Cantina from Sierra Nevada Brewing Co. in California.
Trandoshan Ale: a blood orange saison found at Ronto Roasters and made by Concrete Brewing Co. in Miami.
And if you're the ultimate beer drinker, you can get a flight of the top four at Oga's Cantina served in a souvenir rancor tooth board. But it'll cost you — the flight is $85!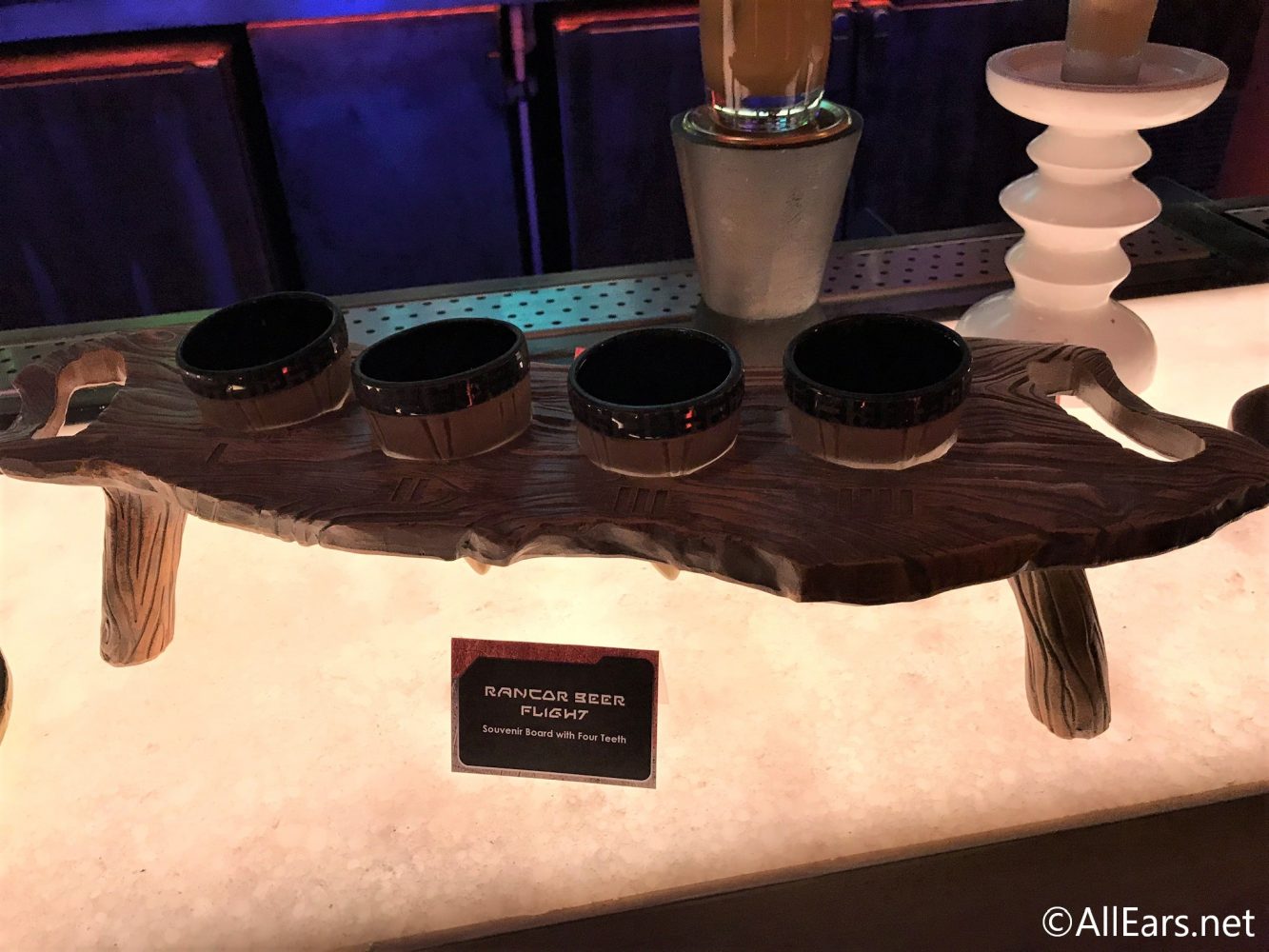 7. KUNGALOOSH!
Fans of the Adventurer's Club at the now-extinct Pleasure Island will enjoy the name of this Animal Kingdom brew.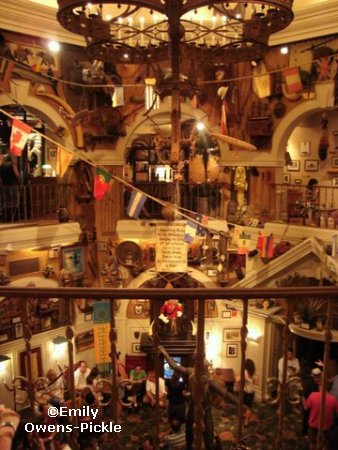 You can find the Kungaloosh around the park at the Nomad Lounge and Thirsty River Bar. It's dark and flavorful and brewed by the Concrete Beach Brewery in Miami.
So there you have it — a list of our favorite beers made JUST for theme parks. We hope you enjoy one on your next trip — cheers!
Have you had any of these exclusive theme park beers? Let us know your favorite in the comments!
Join the AllEars.net Newsletter to stay on top of ALL the breaking Disney News! You'll also get access to AllEars tips, reviews, trivia, and MORE! Click here to Subscribe!