Howdy friends — Molly here! If you're like me, you've been spending some extra time in the kitchen during this time of staying at home. Nothing like trying to whip up some DIY Disney Favorites if we can't go to the parks right?
For this week's DIY Disney Treat, I decided to make a homemade version of the yummy Lunch Box Tarts from Woody's Lunchbox in Toy Story Land! These are basically fancier poptarts, that come in a variety of flavors. Let's get cooking!
DIY Woody's Lunchbox Tart
First things first, this is everything you'll need: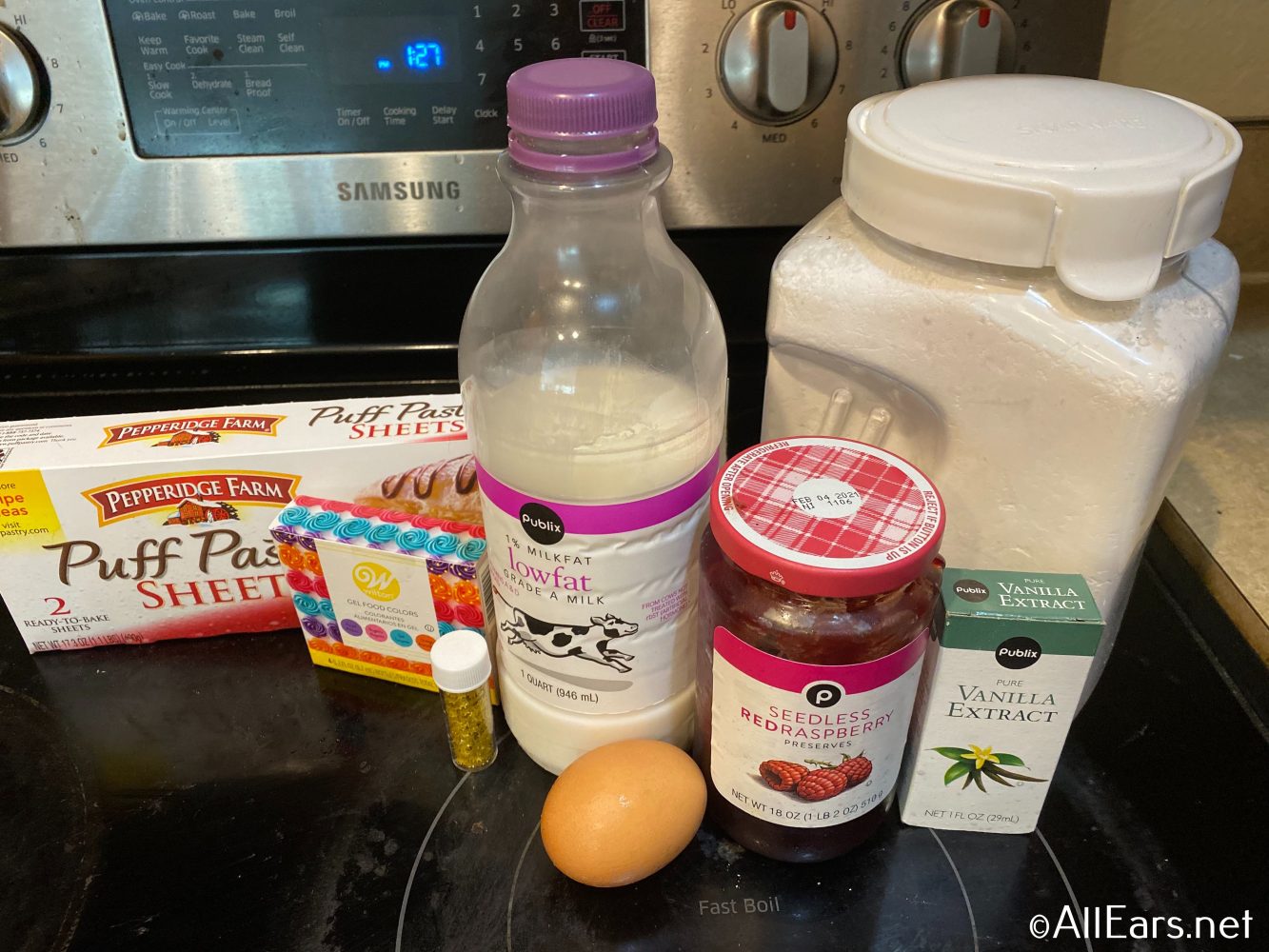 Ingredients
TARTS
1 puff pastry sheet or pie crust rolled out
fruit jam (choose your favorite or mix a few together!)
1 egg
1-2 tablespoons of milk
ICING
2 cups powdered sugar
¼ cup low fat milk
½ teaspoon vanilla extract
food coloring, of choice
sprinkles, optional
Now that you have all your ingredients, let's get to baking!
If you're using puff pastry crust (which starts frozen), you need to set it out to thaw.
Once thawed, unfold it (or roll out the pie crust if that's what you're using), and cut it into 6 equal rectangles.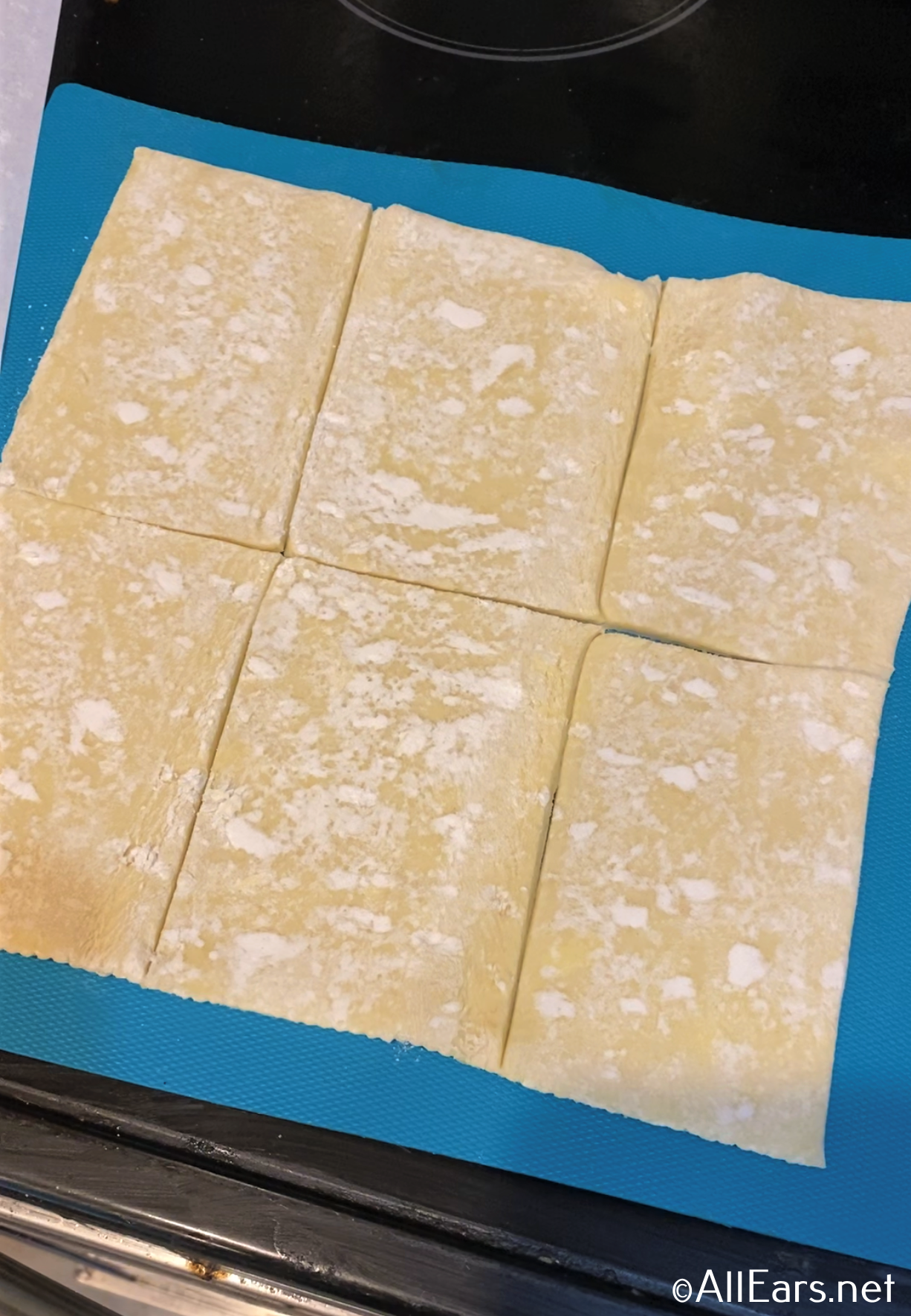 Next, make an egg wash by whisking one egg and 1-2 tablespoons of milk together.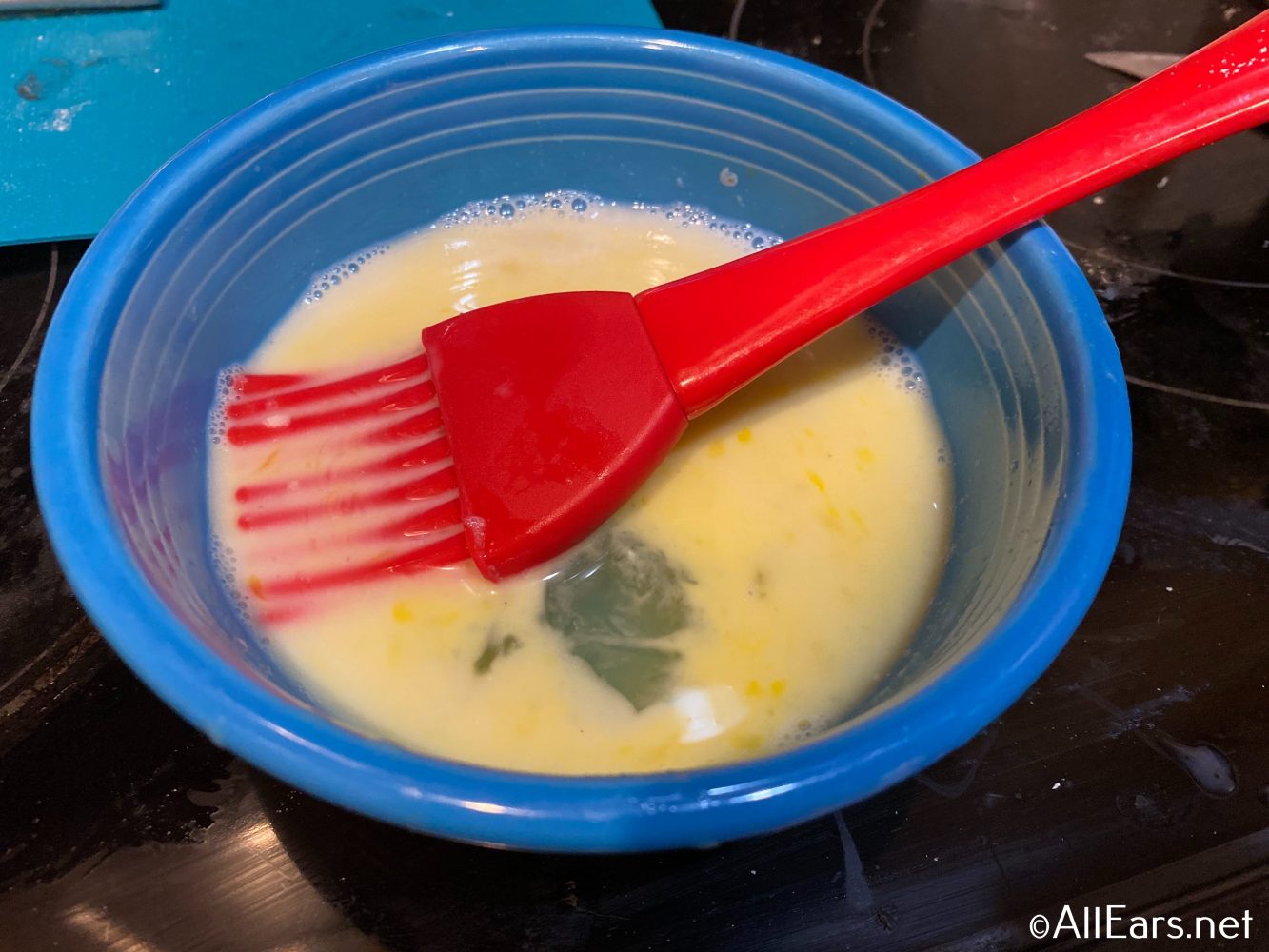 Brush it on the edges of half of the dough rectangles. Then fill those squares with the jelly of your choosing! I used raspberry, but you can pick your favorite — or even get crazy and mix a few together!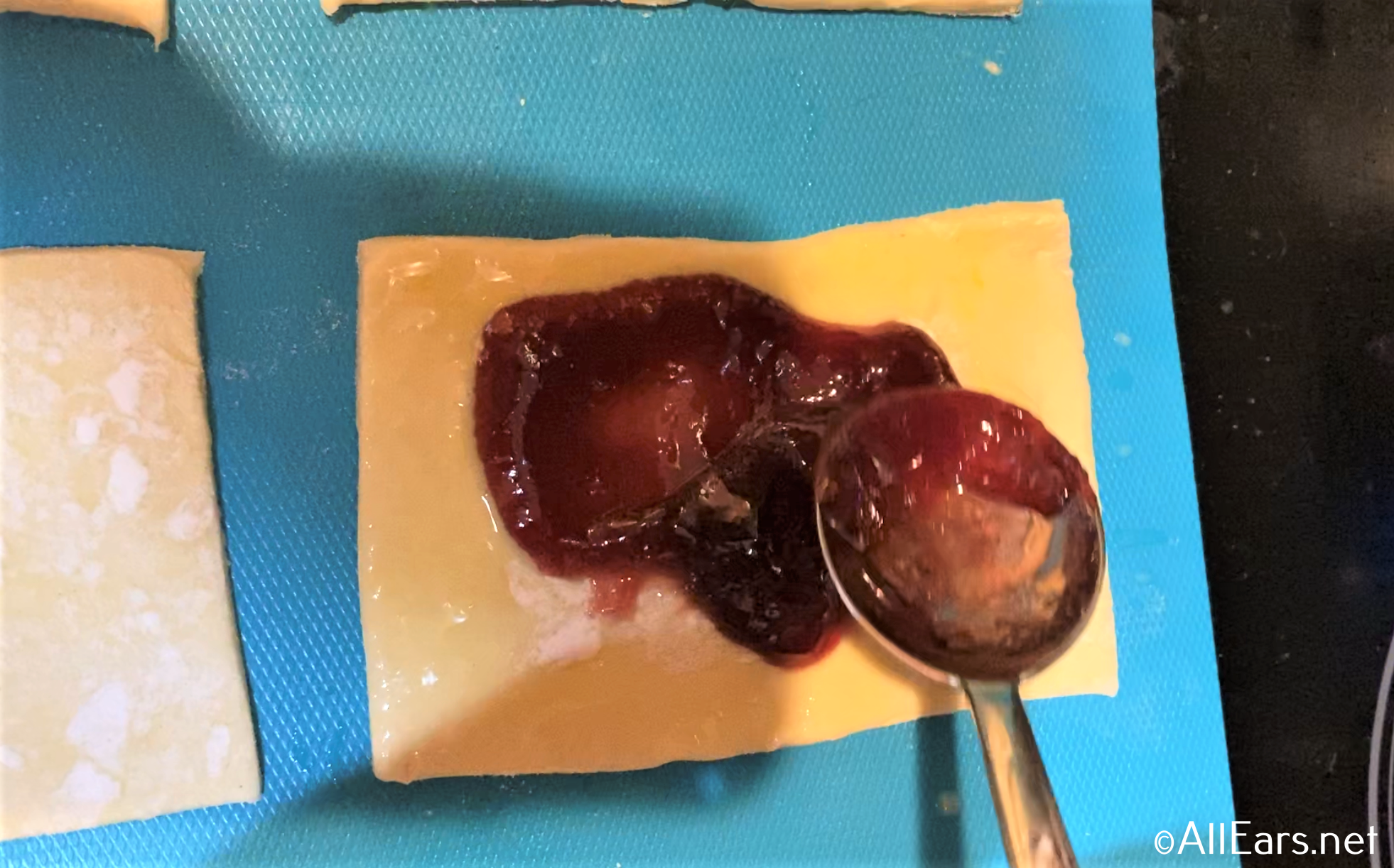 Place a second piece of puff pastry on top of each. Use your fingers to push the edges together, and then seal with a fork.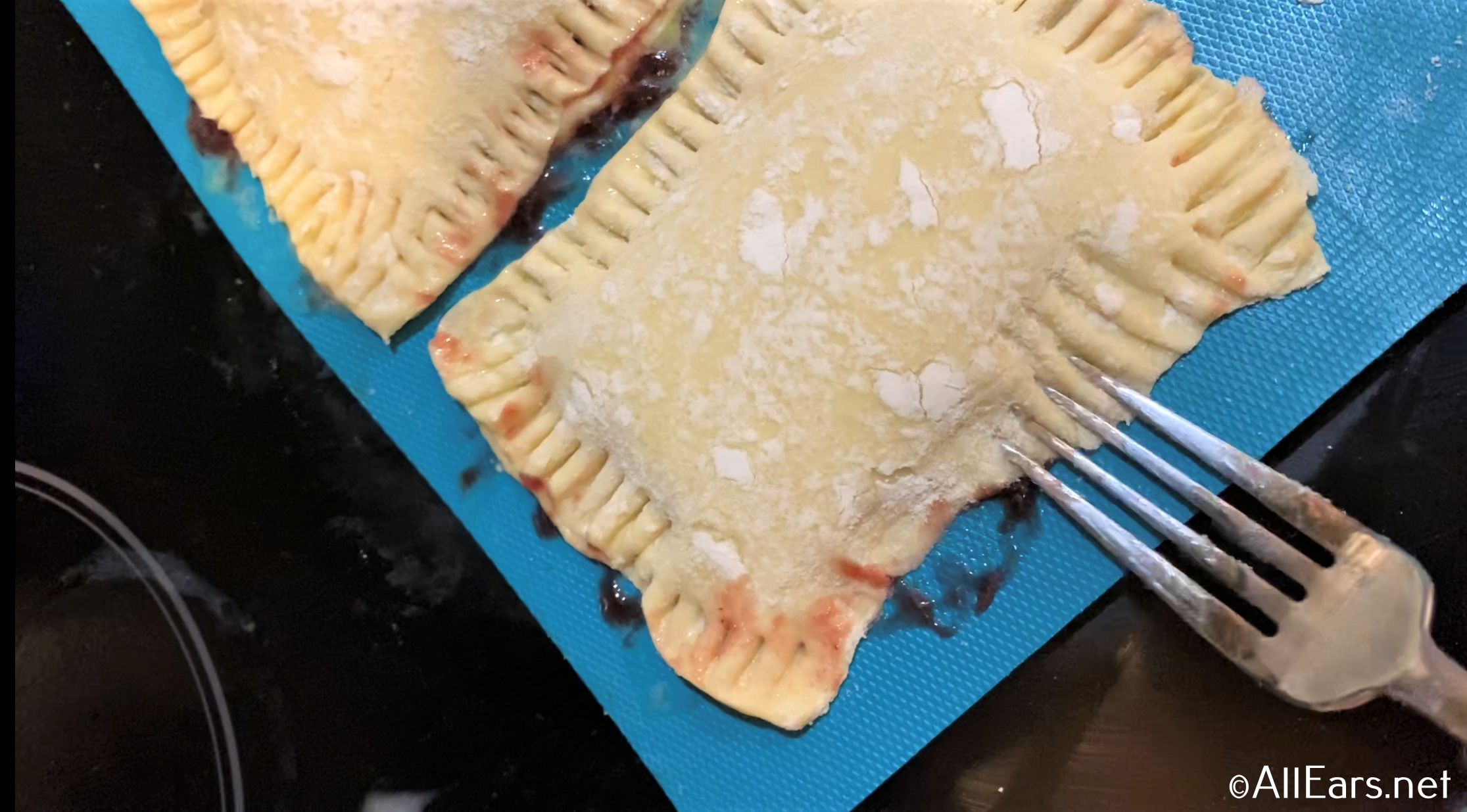 Make sure to poke a few sets of holes with the fork in the top of each pasty.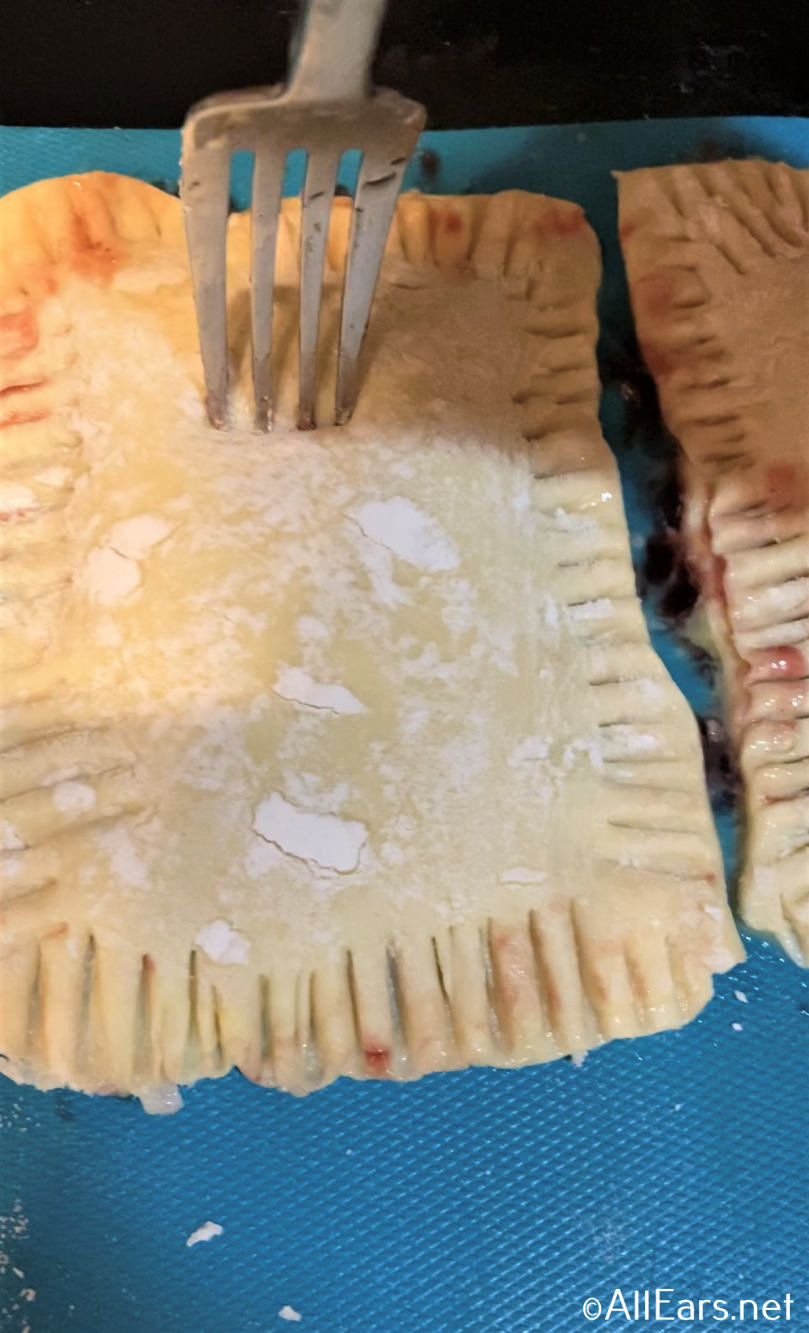 Time to toss those puppies into the oven! Bake on wax paper or a lightly greased cookie sheet for 20-30 minutes or until golden brown and puffy.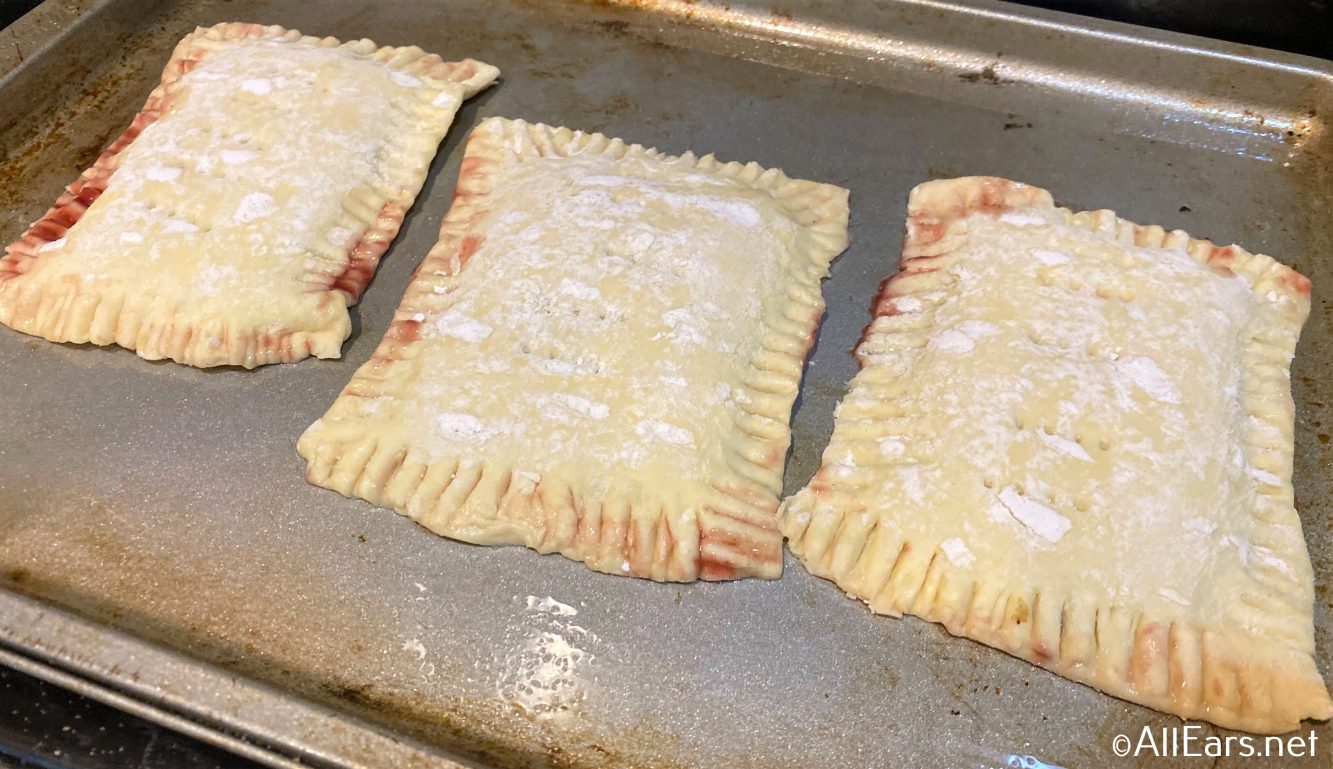 While pastries are baking, make your icing! Simply mix all ingredients together. Reminder: it's 2 cups of powdered sugar, 1/4 cup of milk, and 1/2 teaspoon of vanilla. (This made too much icing in my case so you may want to cut this down.)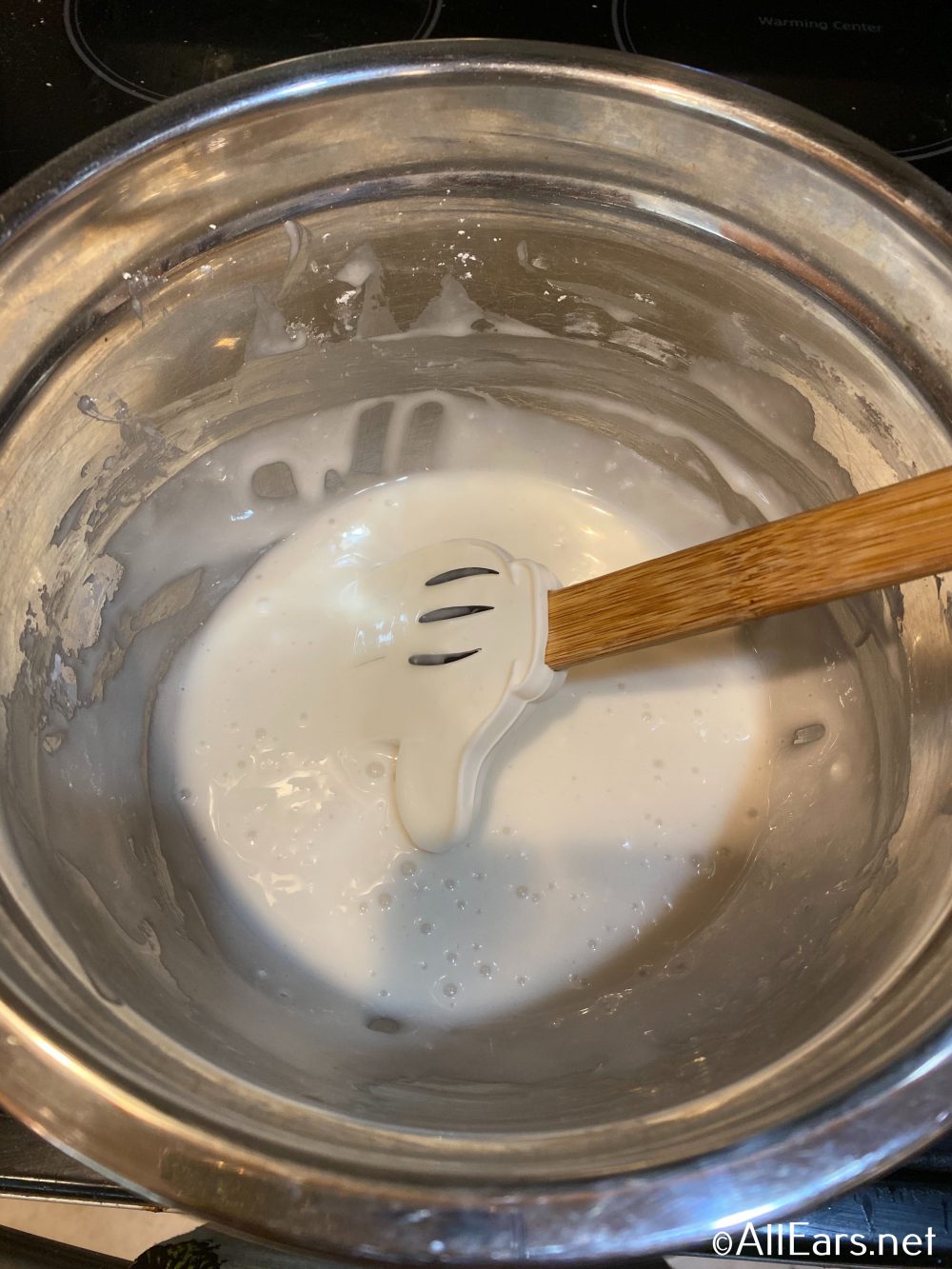 I mixed the icing first and then added the color so I could control it better. This is the fun part of this snack because you can choose your favorite color. Or hey, make more than one! Get creative!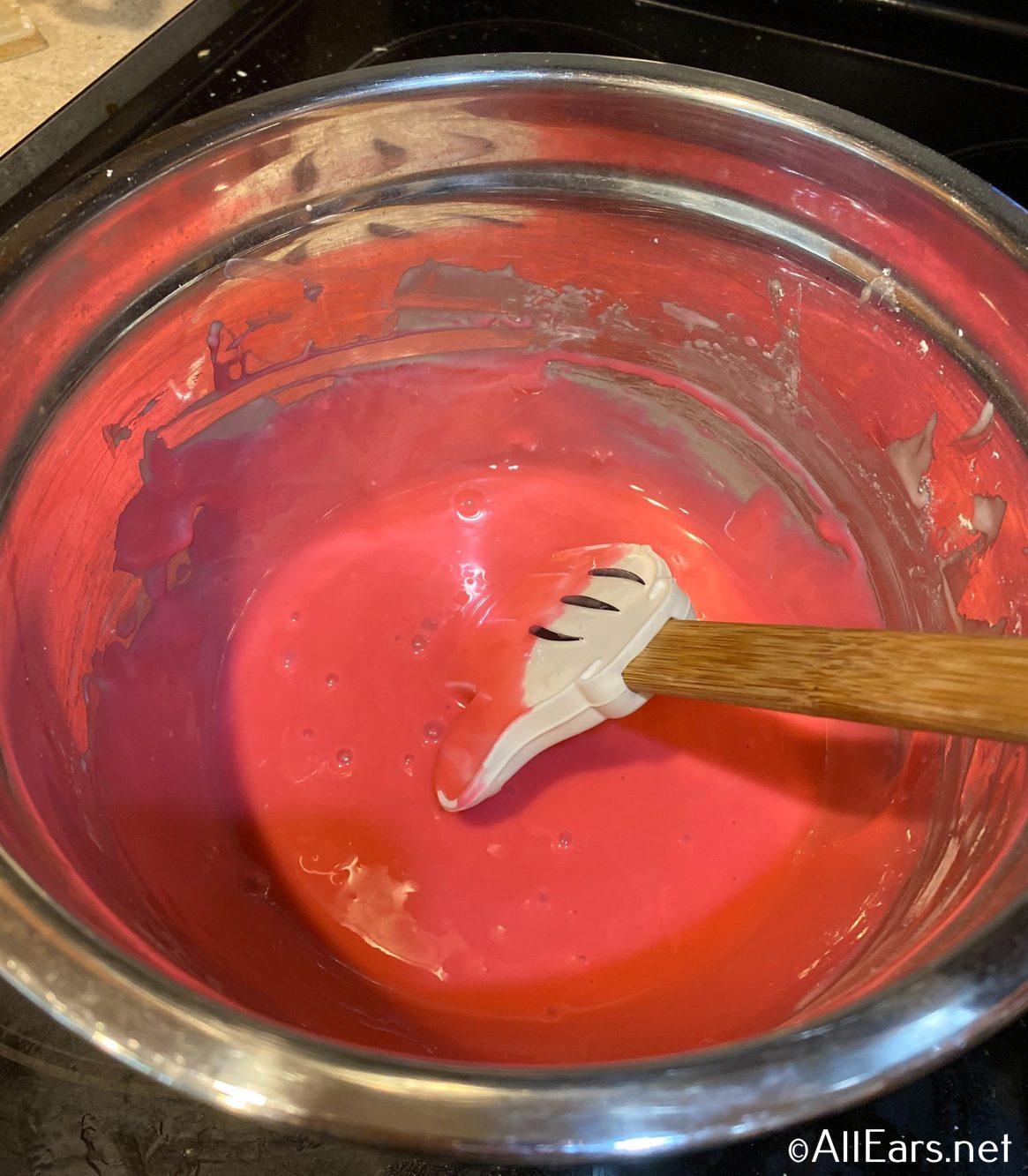 Here's the NEON food coloring I ordered — it comes with awesome, fun colors!
When the pastries are done, let them cool slightly. Because I used puff pastry mine came out…puffy. 🙂 So I squished them down a bit with a spatula. I have a feeling if you use pie dough, this won't be as much of an issue.
After they've cooled a bit, it's time to frost! Drizzle on your desired amount of icing. Add sprinkles if you want to take it even further! (Here's the glitter stars I used.)
To make it more fun, you could top with anything you want — mini m&ms, chocolate chips, crushed oreos. Go nuts! Hey…you could also use nuts.
Let the tarts sit for a bit so the frosting hardens. You may also choose to plate them, like it's the last 10 seconds of Chopped.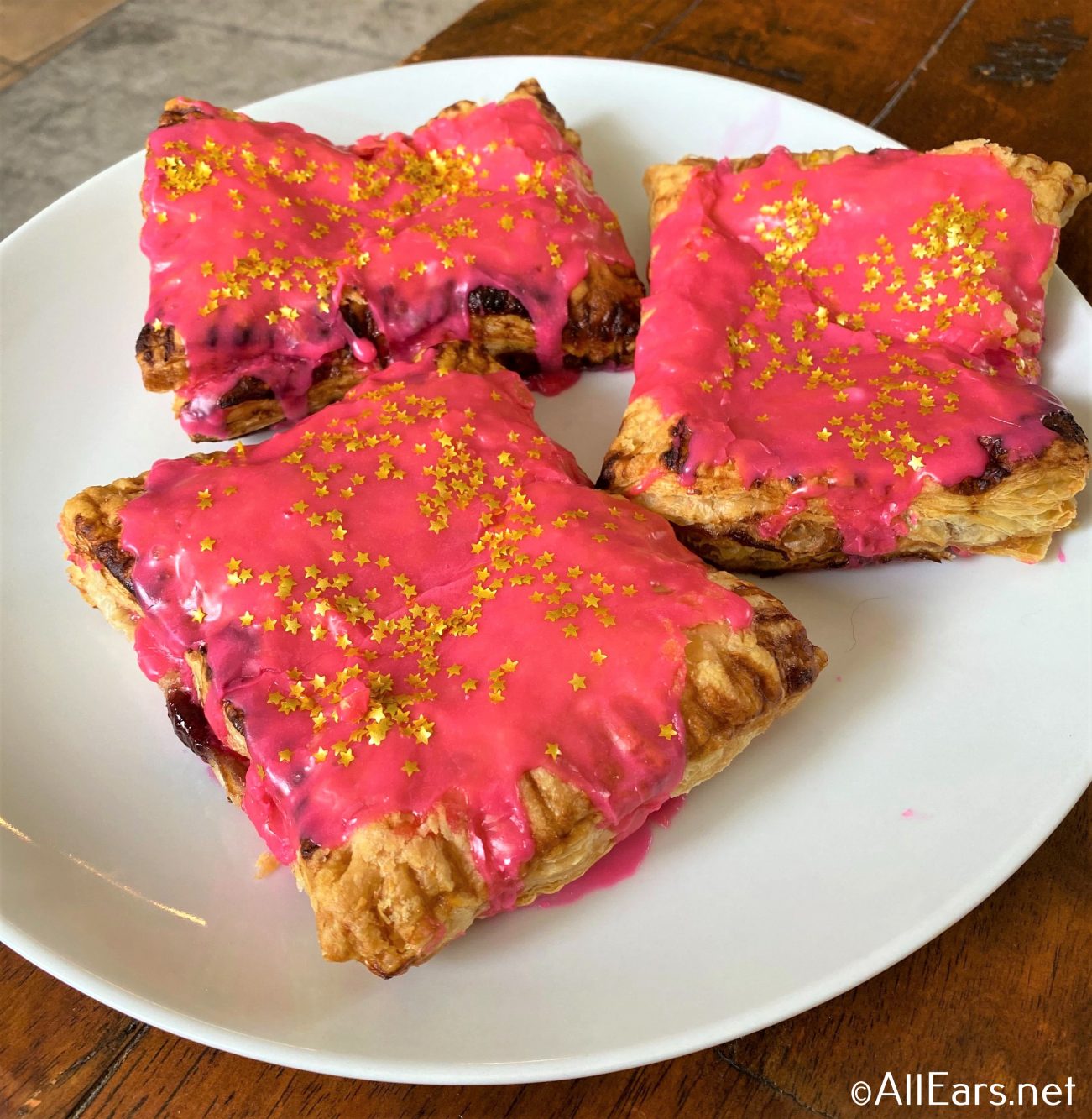 And that's it!! The very last step is to ENJOY your homemade treat!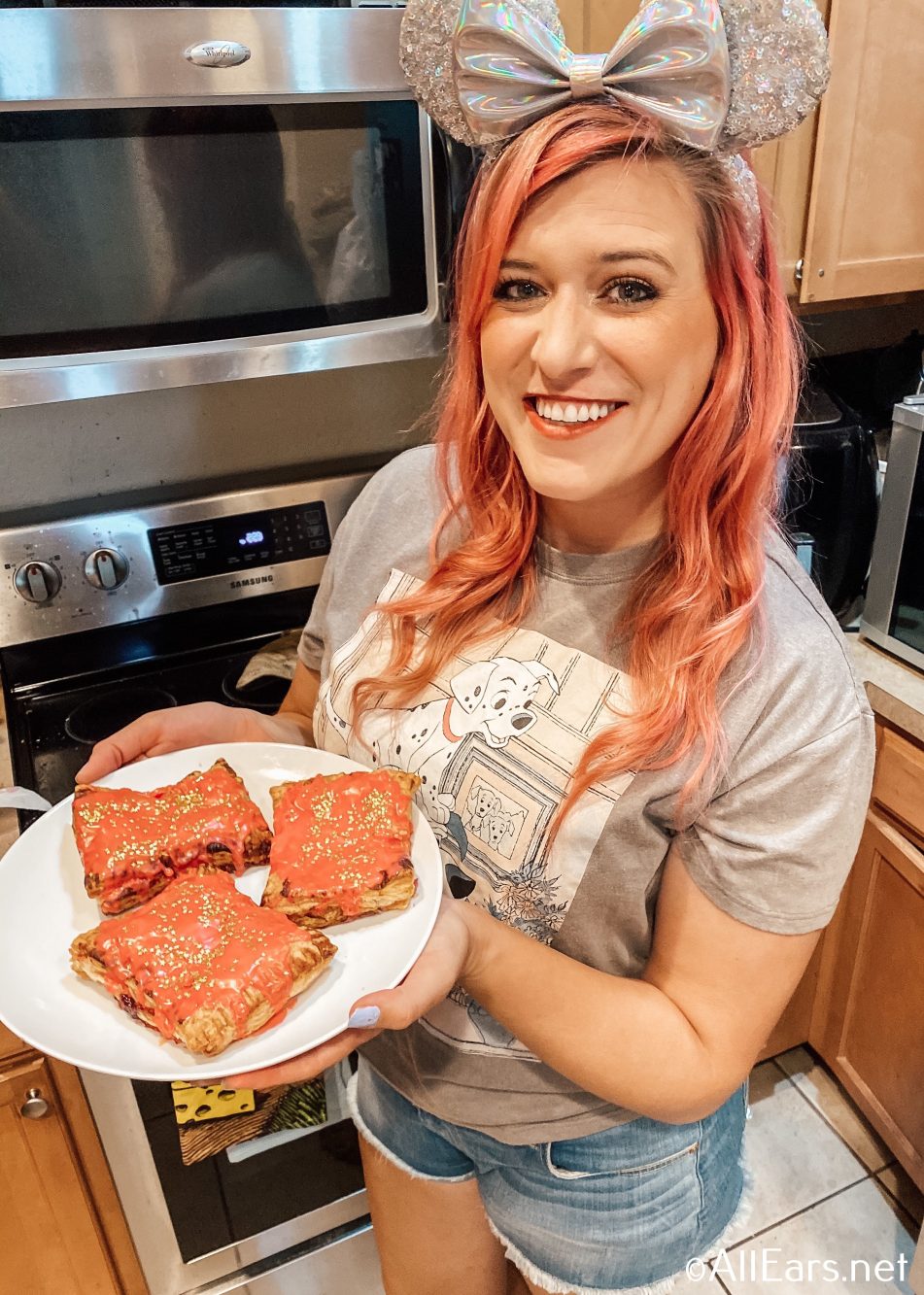 (Also, I haven't been to the salon in so long my natural hair color grew out. It's pink because I'm actually a mermaid. Shh, don't tell.)
I loved making these because they were really easy — even for someone as challenged in the kitchen as me — but super fun! They would be a great activity to do with kids, because they can pick their favorite jelly, color for icing, and sprinkles, and really make it their own!
Now it's your turn to make your own Lunchbox Tarts! Be sure to share a photo and tag us on social media so we can see your delicious creations!
Want More AllEars? You know you Do! Follow us on social media!