Disney World has been open for several months now post the pandemic related closures. While many Disney World hotels reopened last year or have reopened recently, quite a few hotel perks you might know and love from previous visits still haven't returned!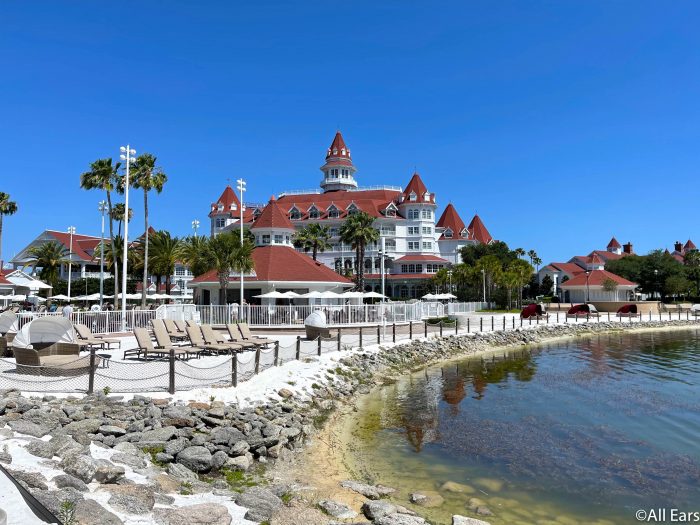 Has Extra Magic Hours returned? What's going on with laundry services? What things won't you be able to take advantage of during your next stay at a Disney World resort? We're breaking it down for you here today!
Here's a look at all of the Disney World hotel perks that still haven't returned:
Room Service
Room service has not returned to Disney World hotels, with some exceptions. Last year, we did see room service become available at select hotels, specifically Disney's Yacht Club Resort.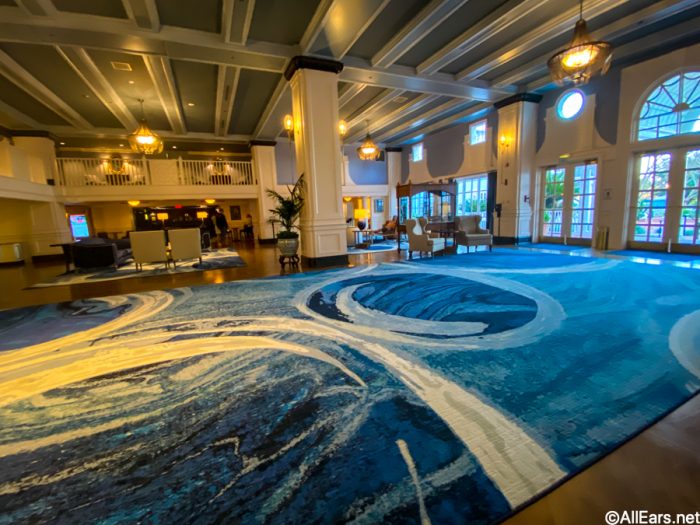 It's always a good idea to ask and see if it's available when you visit since things are changing rapidly in Disney World.
Minnie Van Service
This might not exactly fall under the category of "hotel perks" as it wasn't exclusive to hotel guests, but many guests may have utilized Minnie Vans to get to and from their Disney World hotels.
As of yet, the service hasn't returned to Disney World. You can, however, book your own independent trips around property through a rideshare service if you want, or you can rely on Disney transportation (or rent a car).
Merchandise Delivery to Your Hotel
Previously, guests could send their in-park merchandise purchases directly to their Disney World hotels so that they wouldn't need to lug around all those souvenirs throughout their day in the parks.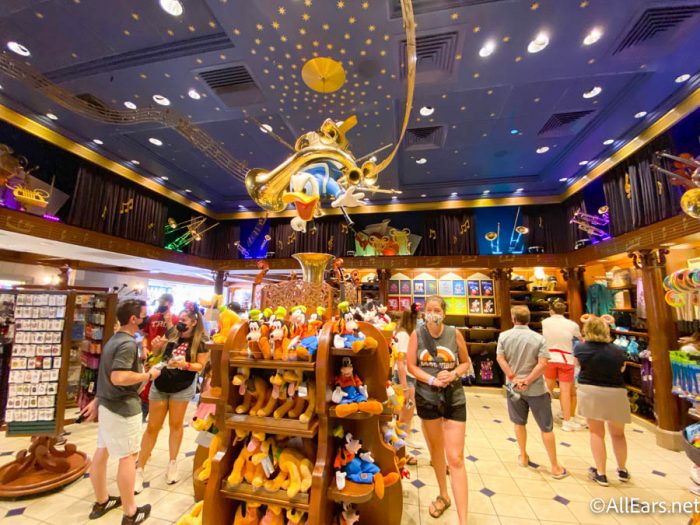 Right now, however, that service is not available. But, Disney can ship the items you purchase straight to your home for an additional cost.
Extra Magic Hours
Extra Magic Hours were temporarily suspended when Disney World reopened and they have not yet returned. Extra Magic Hours used to give Disney World hotel guests early or late access to certain parks each day.
The Disney World website currently notes that as they continue to "manage attendance with health and safety top of mind, Extra Magic Hours will not return."
Later this year, Disney's NEW Early Entry benefit will become available to hotel guests as part of the 50th Anniversary celebrations. Early Entry will allow guests to enter into any park of their choice up to 30 minutes early any day of the week. This benefit has not yet become available though.
Monorail at the Polynesian
If you're staying at Disney's Polynesian Village Resort, the use of the monorail there might have been a big perk you've been looking forward to. At the moment, however, the monorail is not stopping at Disney's Polynesian Village Resort as the monorail station there undergoes some serious construction.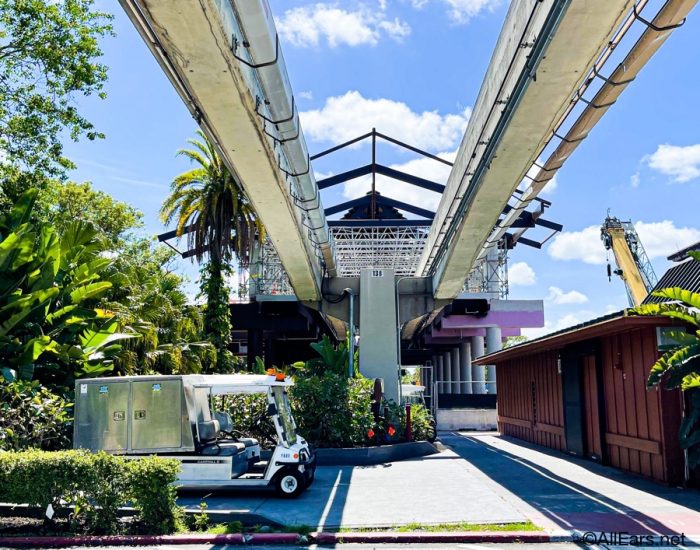 Construction on the updated monorail station seems to be underway though. The Polynesian's guest rooms are also getting a Moana-inspired makeover. Those rooms are set to open later this summer. We expect we'll see more progress on the monorail station by then, but we'll keep our eyes out for more updates.
In the meantime, guests at the Polynesian can take a boat to Magic Kingdom, or they can walk to the nearby Transportation and Ticket Center to grab the monorail from there.
Some Hotel Restaurants
Many restaurants in Disney World's hotels have reopened. But, several spots are still closed, including some really popular, fan-favorite locations. For example, the following spots are still closed: 'Ohana and Trader Sam's Grog Grotto at Disney's Polynesian Village Resort, Boma and Jiko — The Cooking Place at Disney's Animal Kingdom Lodge, 1900 Park Fare in Disney's Grand Floridian Resort & Spa, and more.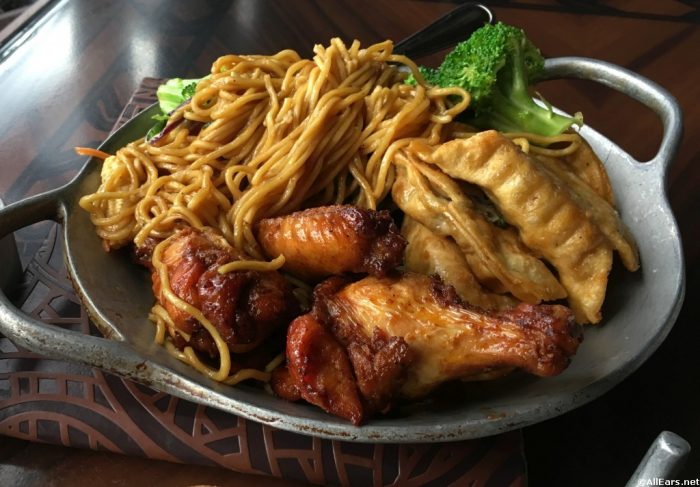 Several restaurants have reopened recently, however, so it's possible that more reopenings are on the way, especially with the summer approaching and capacity continuing to be increased.
Luggage Delivery and Airline Check-in Service
If you'll be using Disney's Magical Express (until it is discontinued in 2022) or otherwise flying into Disney World, you'll need to keep in mind that right now luggage delivery and resort airline check-in service is not available.
Disney's website specifically notes, "Guests who choose to use Disney's Magical Express service will be responsible for picking up any of their checked luggage from the airport's baggage claim area, so that it can be loaded onto the motorcoach to their Disney Resort hotel."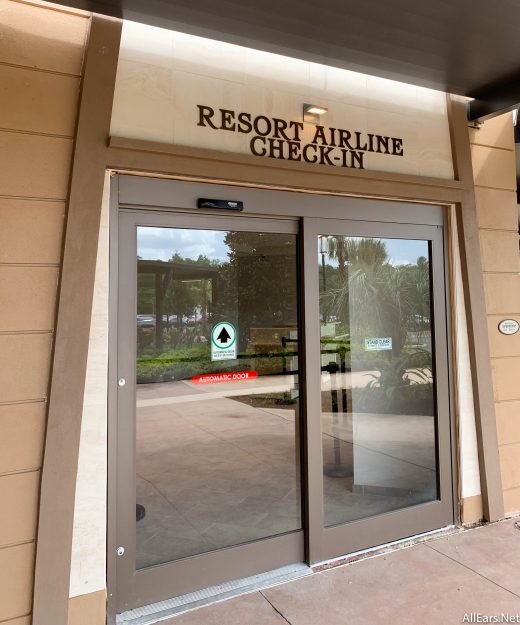 They also note that upon your departure, you'll need to make sure your luggage is with you and loaded onto the motorcoach.
Housekeeping is Modified
Housekeeping is still available at Disney World's hotels, but it is modified. Prior to your arrival, your room will undergo a thorough cleaning. During your actual stay, your room will get a light cleaning service every other day with things like the removal of trash and used towels, wiping and cleaning counter services, and vacuuming if needed.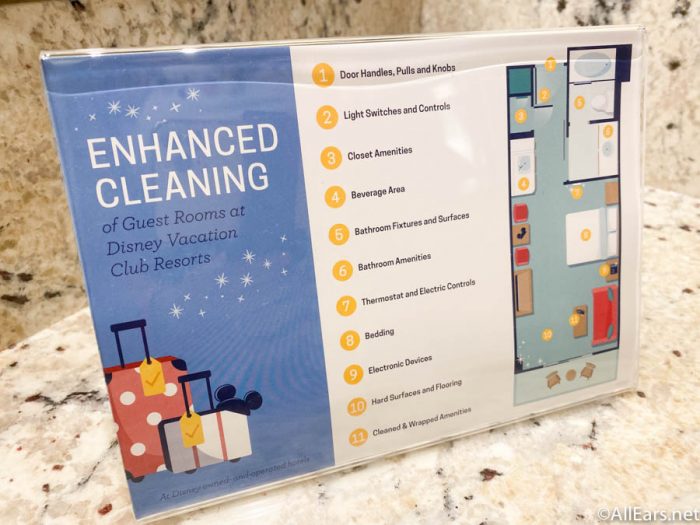 That's slightly different than the housekeeping you used to get every single day.
Bell Services Modifications
While Bell Services will still deliver your luggage to your room, they will not escort guests.
Deliveries, Shipping, and Celebrations
If you're planning to have something delivered to your room, just keep in mind that deliveries can only be made to occupied rooms according to Disney's online rules.
Disney's website also notes that shipping services are temporarily unavailable. You'll want to check your individual hotel, however, to see if that has been modified or changed at all as things can change very quickly.
If you were planning on purchasing a special gift basket or set of items from Disney Floral & Gifts, just be aware that Disney notes in-room celebration are currently not available. These are the unique options where your room can be decorated ahead of your arrival. You can, however, still purchase a number of other gift baskets or special items from Disney Floral & Gifts for your stay.
Dry Cleaning and Laundry
The self-service laundry facilities in Disney's hotels are still available for guests to use, and guests can continue to use any washers or dryers that may be in their Disney Vacation Club villas.
But, dry-cleaning and valet laundry are temporarily unavailable.
Gyms
You can still get your exercise time in at the gyms available in the Disney World hotels, but the "instructor-led fitness classes are not available," so that's just something to keep in mind if those were your go-to experiences.
More Amenities and Experiences
There are also several other amenities and experiences at Disney's hotels that aren't available right now including: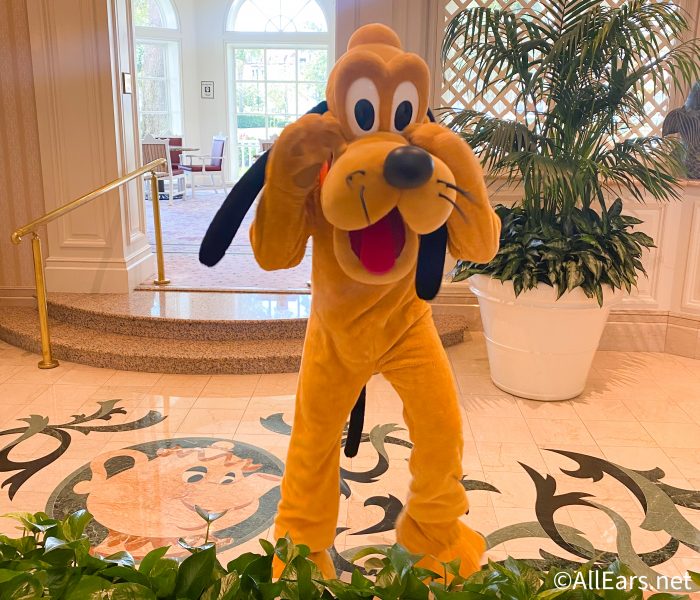 Special Offerings
A number of special offerings guests used to be able to partake in from their Disney hotels are also unavailable, including:
Fun runs
Wonderland Tea Party at Disney's Grand Floridian Resort & Spa
Hula lessons at Disney's Polynesian Village Resort
Special classes and programs—including culinary, cultural and animal programs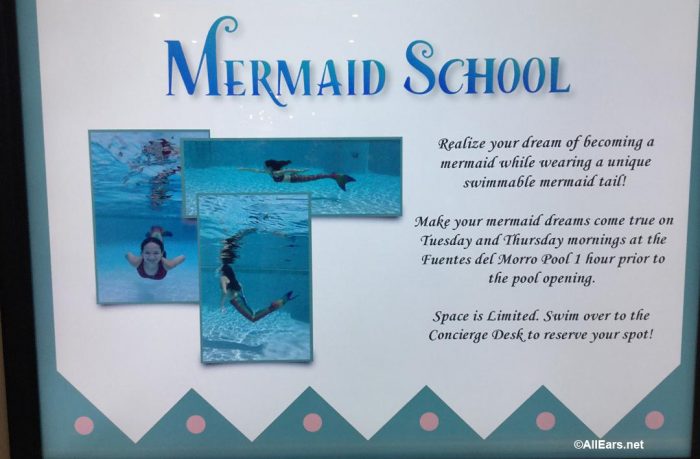 But, not everything has disappeared from Disney's hotels! You can still enjoy the restaurants that are open in the resorts (more and more of which seem to be reopening). The pools at the hotels are open and there are often a variety of activities offered near the pools or in other parts of the hotels for families to enjoy.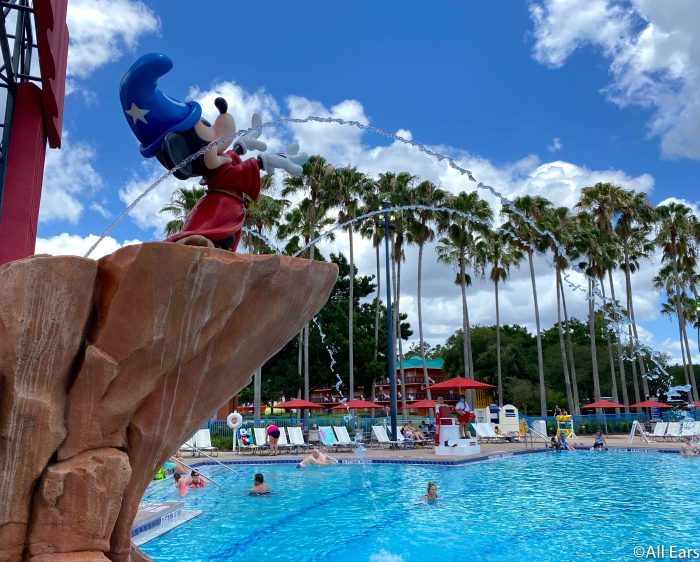 Disney is still showing movies under the stars at the hotels. And if you can book fishing excursions which depart from the resorts or go play at the hotel playground.
As the situation with COVID-19 continues to develop, capacity increases, and more changes are made, we could start to see more hotel perks and activities become available again. We'll continue to keep an eye out for any changes and let you know what we find.
Join the AllEars.net Newsletter to stay on top of ALL the breaking Disney News! You'll also get access to AllEars tips, reviews, trivia, and MORE! Click here to Subscribe!

When are you planning to visit Disney World next? Tell us in the comments!