This week, while we were at the opening of the reimagined Old Port Royale at the Caribbean Beach Resort, we spotted some signs promoting recreational activities for kids, kids at heart, and teens alike!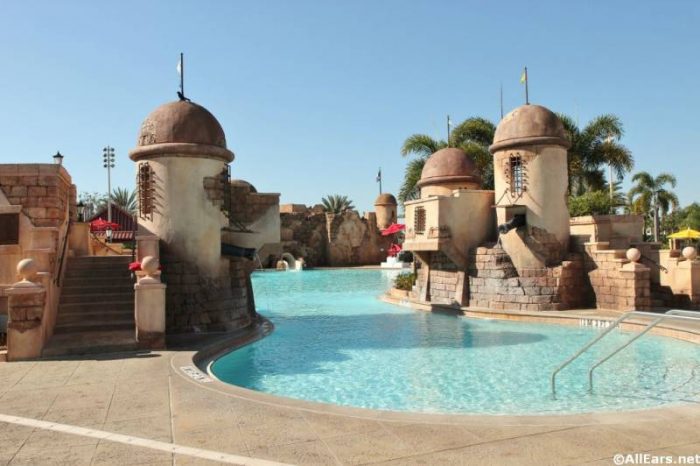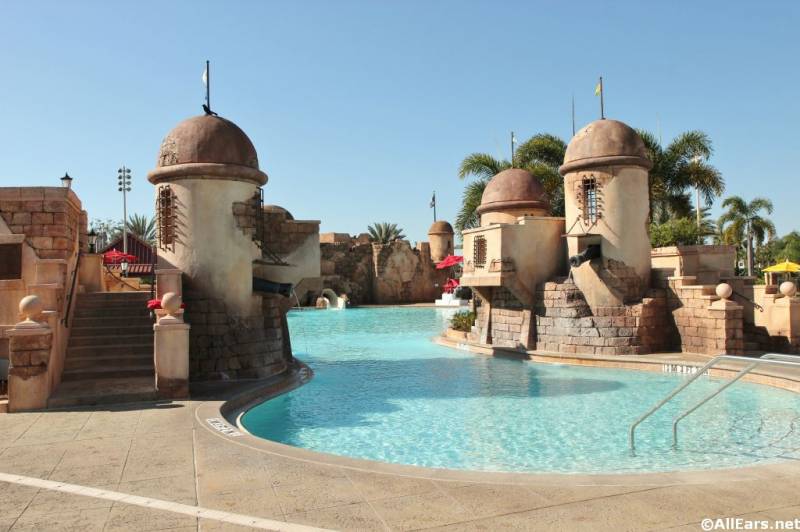 Our first discovery was that the resort actually has a Mermaid School. Do you or someone you know dream of swimming "under the sea" like The Little Mermaid's Ariel? You can make their dreams come true with Mermaid School.
Mermaid School
Mermaid School takes place at the Fuentes del Morro Pool on Tuesdays and Thursdays one hour prior to the pool opening.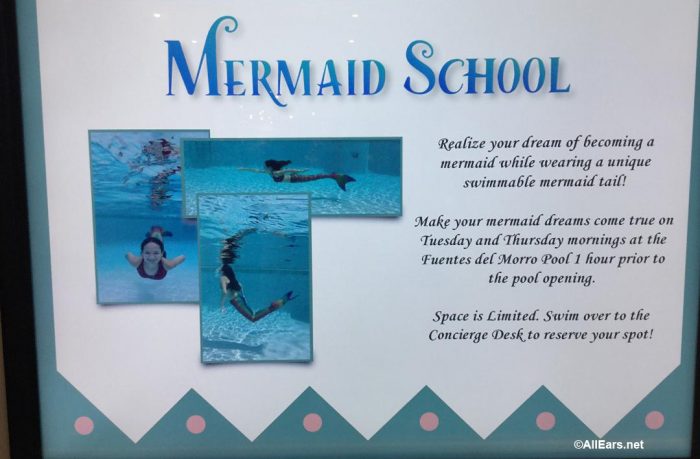 Kids ages 4 and up (yes, that means adults, too — there's no age limit) will learn to swim while wearing a special mermaid tail! In this instructor-led class you'll dive for treasure, swim through hoops — and of course learn to swim like Ariel herself.
The classes are Tuesdays and Thursdays at 8 a.m. and last one hour.  The cost is $50.00 per person plus tax. You do not get to keep the tail. Be sure to stop by the Concierge Desk in Old Port Royale to sign up for this. Space is limited.
The Islands of the Caribbean Cruise
The Caribbean Beach Resort is also hosting two pirate cruises, one for younger kids, and one for tweens and teens.
The Islands of the Caribbean Cruise is for kids ages 4-12. This isn't just any ordinary cruise. Kids will don pirate bandannas and board a seasoned vessel for a spirited search for treasure as they listen to the story of Captain Calico Jack and learn about  Old Port Royale and its pirate-laden past.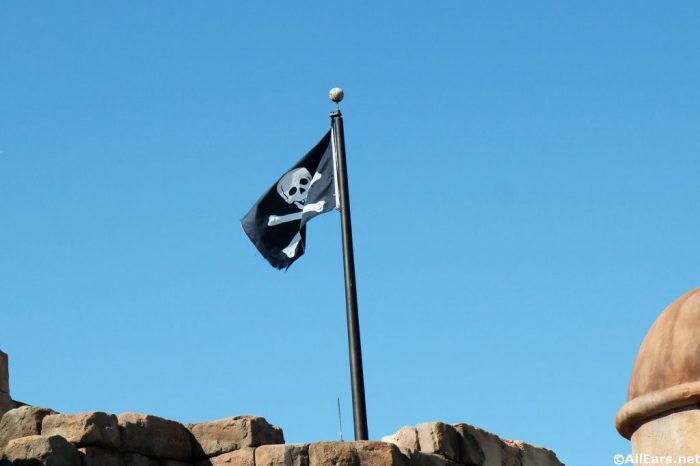 Along the way they will gather clues that will lead to a treasure!  At the final port of call (the resort marina), kids split up the pirate booty, as they enjoy a snack (such as goldfish crackers or pretzels) and a drink (such as water or a juice box).
The cruise sets sail Fridays, Saturdays, and Sundays at 9:30 am and lasts two hours.  The cost is $39.00 per person plus tax and includes a snack. Call 407-WDW-PLAY to register your child for this activity.  Guests may check in for this activity at Port of Call Resort Marina.
The Unsolved Mysteries of Barefoot Bay