The  popular Jedi Training Academy show at Disneyland has been canceled.  The final performances will take place on November 3, 2018.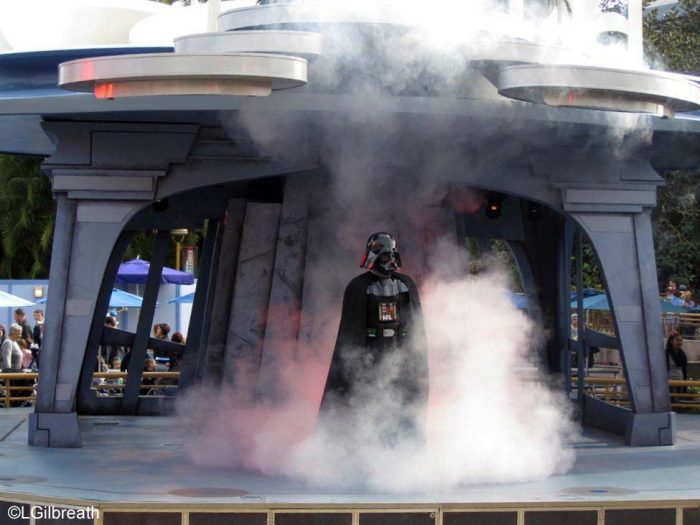 This interactive experience takes place multiple times each day at Disneyland's Tomorrowland Terrace.  Young Padawans don Jedi robes and perform light saber training under the direction of a Jedi Master.  They later use their training to battle a representative from the Dark Side – either Darth Vader or Kylo Ren.
The show is very popular with "younglings" and their families.  Kids must sign up in advance to participate, and all available spots are usually spoken for within two hours of park opening.
The original Jedi Training Academy began at Disneyland in October 2006.  The current show, Jedi Training Academy – Trials of the Temple, opened on December 8, 2015.
Jedi Training – Trials of the Temple is also performed at Walt Disney World in Disney's Hollywood Studios. The show will continue to be performed at the Florida theme park.
There's also a version of Jedi Training performed on the Disney Cruise Line ships during "Star Wars Day at Sea." Watch our video here: