The one thing that's sure at Walt Disney World is that there will always be new experiences awaiting us. Over the years, the Imagineers have delighted us with technology that educates us, transports us to new dimensions, and immerses us in our favorite Disney movies.
To make way for all these innovations, unpopular and outdated attractions sometimes get the boot. Certain other offerings are phased out because they don't fit the new theming or could be considered a step in the wrong direction. Disney World does have a reputation to maintain, after all. Ingrained in our minds forever will be some of these gone but not forgotten attractions that, for one reason or another, sparked some controversy.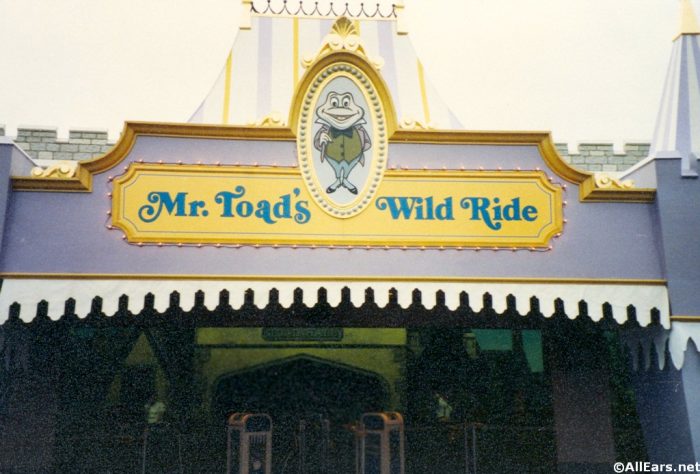 3. Mr. Toad's Wild Ride – Ending Scene
With twists and turns on two separate tracks, it's hard to remember all the fine details of this quirky dark ride. My own personal memory of this fan-favorite involved a friend's little sister screaming in terror. She thought she was steering the car and running into everything, and the train crash did her in (she was maybe 4 years old). There have been many versions of Mr. Toad's Wild Ride in Disney parks around the globe, but the final Hell sequence in the Magic Kingdom's version is something that might have you scratching your head. This was not part of the book or animated film, but Disney must have felt like this ride needed a little spicing up — because tight turns, beeping car horns, and strobe lights just aren't enough.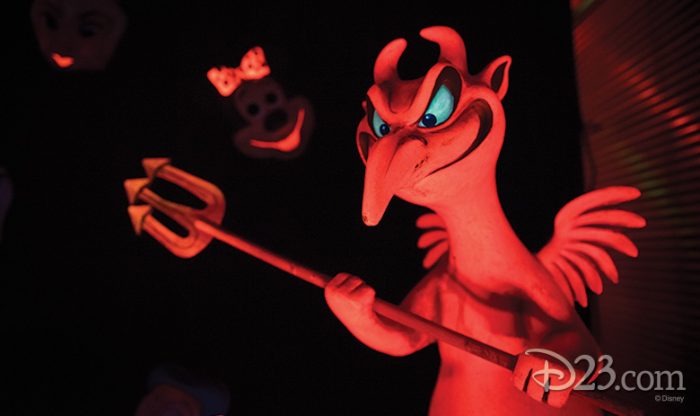 A head devil who resembled the judge from a previous scene sent you on your way through fiery light effects where you were surrounded by cartoonish devils that wiggled up and down. The room was even heated to give you that extra sensory effect.
This ride was closed to make room for The Many Adventures of Winnie the Pooh. If you look to your left while traveling through Owl's house, you can catch a glimpse of Mr. Toad in a Pooh-style portrait. You can also look for Mr. Toad's gravestone in the pet cemetery outside of the Haunted Mansion.
2. The Jessica Rabbit Shop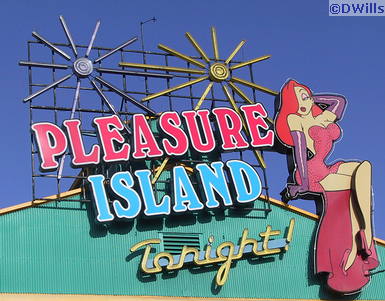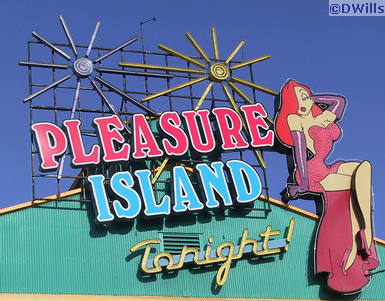 You had to head outside of the Disney World theme parks to see this seductive sight. Pleasure Island in the original Downtown Disney was meant to be adult-themed, but even so, this store seemed a little over the top for Disney World. The Jessica Rabbit Shop sold lingerie, along with other Roger and Jessica Rabbit themed merch. Seeing a giant Vegas-style neon sign, complete with that long, shapely swinging leg might have caught some people off-guard. "I'm not bad," Jessica Rabbit cooed famously in "Who Framed Roger Rabbit?" "I'm just drawn that way." She was meant to be alluring, but demure, she was not. This store closed in the mid-'90s as the area began to undergo some retheming. If you got a chance to catch the three-story-tall Jessica Rabbit, we bet you were thinking, "Oh, Honey Bunny!"
1. The Making of Me
The Wonders of Life Pavilion had quite a few attractions that raised eyebrows of Disney's more reserved guests. Quite possibly the most controversial attraction ever to open in Disney World, though, was The Making of Me. This film debuted in 1989 when the Wonders of Life first opened. The attraction was so controversial that a sign was placed outside to warn parents that they may not want to bring their littles ones to view it. What made The Making of Me so shocking for some was the inclusion of live footage of the birth process and illustrations of reproductive anatomy. Imagine spending your summer vacation sitting next to your dad through this mini Martin Short-led sex ed class. Even after though there were loads of complaints, this attraction remained open almost 18 years.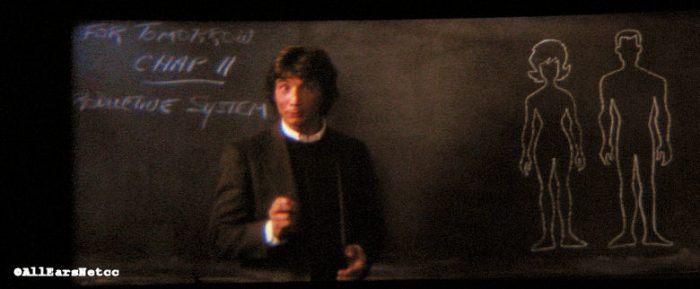 Up until this year, you could still sit in the Making of Me theater during the Food and Wine festival every year, where a short film on wine production ran on a continuous loop. (The film is not being shown this year — the theater is now the site for annual passholder premium distribution.)
That's our take on three of the most controversial attractions Walt Disney World has ever seen. Are there others that you think should be on this list? Let us know in the comments below!