The family-run ice cream company Salt & Straw will open its first shop in Anaheim at Disneyland's Downtown Disney District on October 12.
Founded by cousins Kim Malek and head ice cream maker Tyler Malek in 2011 in Portland, Oregon, Salt & Straw offers unique flavors like Sea Salt with Caramel Ribbons, Pots of Gold & Rainbows and a dairy-free Freckled Mint TCHO-colate Chip.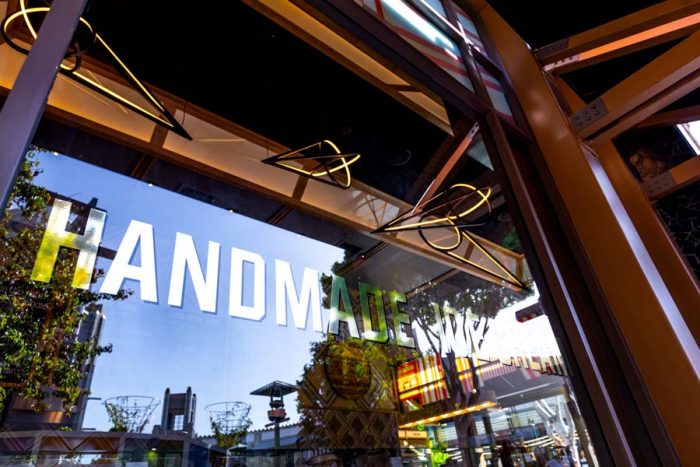 Ice cream flavors are handmade in small batches using local, organic and sustainable ingredients, including cream from the family-owned Scott Brothers Dairy in Southern California. Each flavor tells a story about an artisanal product. For example, there's Dandelion chocolate, Sightglass Coffee and lavender from the Central Coast Lavender Farm & Apothecary in Paso Robles, California.
Salt & Straw has scoop shops in Los Angeles, San Diego, San Francisco and Seattle, in addition to its soft-serve dessert bar, Wiz Bang Bar, in Portland.
The new Downtown Disney location greets guests with an abstract wooden totem pole composed of stacked scoops and cones at the door. Other custom pieces include handmade sculpted lighting fixtures and red-and-white-striped exterior panels.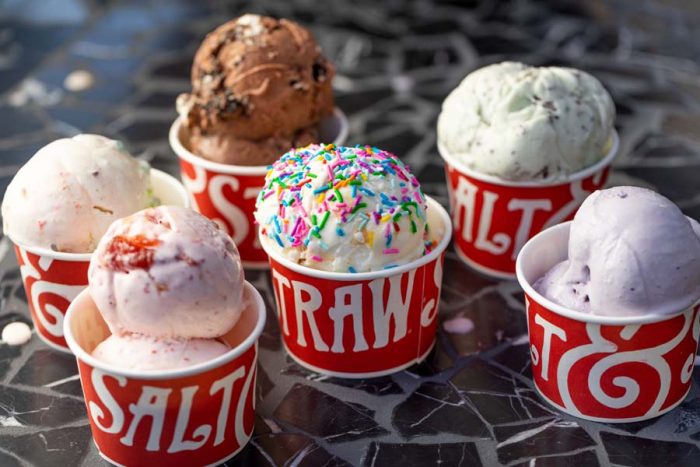 Ice cream is served in the shop on cups, or on handmade waffle cones. Hot fudge and rainbow sprinkles are available. Pints and cones are also available "to go."
Salt & Straw will feature special monthly offerings such as October's Spooktacular series with Halloween flavors like The Great Candycopia and Candied Pumpkin Potion.
Are you ready for your first taste of this new entry into Downtown Disney's ice cream arena? Drop us a note below if you're looking forward to Salt & Straw's sweet treats!