As Disney fans, we all need to have a favorite place outside of the parks to shop for the swag that reminds us of "Home." Because, let's face it, when you're not on vacation at your Laughing Place, a little bit of Mickey goes a long way to bringing you happiness.
Here are a few places that will give you a dose of Disney as you shop, some close to Walt Disney World and others across the country.
1. Starting right in your own neighborhood, Walmart and Target are great options for the savvy shopper. You'll find Disney character-themed merchandise at every Walmart and Target you enter. Obviously, they have lots of the Disney toys, but if you explore you'll also find Disney apparel and other merchandise. This is great news for those of us on a budget — and who isn't these days? And here's a tip — if you visit a Target or Walmart in the Orlando area, you are likely to find a Disney section sandwiched into a spot in the men's or women's clothing department. This is a great find for travelers looking for something to wear on their first day as a tourist or for a last-minute gift on the way out of town.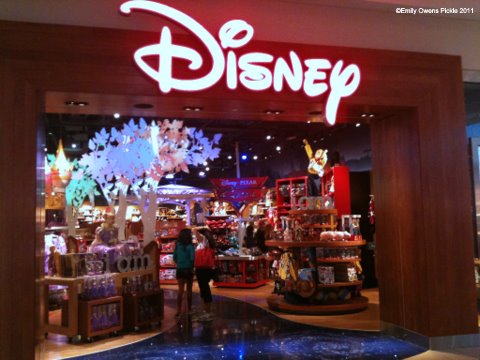 2. The Disney Store! This is a "Home Away from Home" fix for many a Disney-fan. You get the friendly service of a Disney cast member and that unforgettable warm and inviting Disney atmosphere, all at your local shopping mall. Here you find a bigger range of offerings than you might at your local discount department store. Have fun while you're there and forget your age. Who hasn't tried on a hat or two and sat down in the kid-theater to enjoy whichever Disney film is playing? For an extra helping of Disney magic, be sure to get your Disney Store early to experience the daily special store-opening ceremony.
3. Maybe you're thinking about that cute t-shirt you saw in the Magic Kingdom but didn't buy during your last Disney vacation. Or maybe you just want some new Disney plush for your baby. If you're in the mood to buy Disney, but a trip to the parks is far in the future, consider using the Shop Disney Parks App. You won't find everything that is available in the parks, but there is a great selection. There is even a Personalization Shop so you can get your gear before your next trip to the Magic Kingdom. Most orders over $75 will earn you free shipping.
4. While we're talking about shopping online, don't forget eBay. This online auction and shopping website has tons of new Disney items, as well as vintage and retired merchandise. Be sure to check this online source, especially if you are looking for collectibles or hard-to-find items like old ticket stubs and maps. Has your child lost a favorite plush best friend? Imagine the instant relief of finding a retired Pooh stuffed animal on eBay after your 2-year-old loses her original who-knows-where. Even if you're not ready to buy, eBay is a great place to just daydream. I don't know about you, but for me just scrolling past all the Disney merch I might have "one day" is a tremendous Disney fix!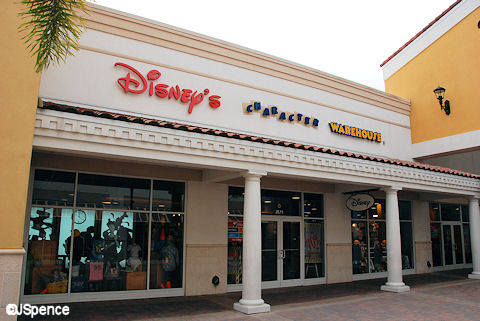 5. If you're in the vicinity of Disney World, but don't have a trip to the parks scheduled (is that even possible?!), you can get your shopping fix at the Disney Character Warehouse. There are two convenient locations — one at the Orlando Premium Outlets and one at the Orlando International Premium Outlets. This is where unsold park merchandise goes to find a home. If you're looking for a bargain and don't mind that your souvenirs are a little outdated, give this spot a try. You can get holiday items from the previous year, as well as dated calendars, shirts, and coffee mugs. They also have apparel, toys, and housewares that just couldn't find their niche with Disney World park-goers. Sometimes you'll find items up to 90 percent off their original price!
6. Finally, there's Disney Springs. Of course, this is the number-one place to shop for Disney parks merchandise if you're in Orlando, but just can't make it into the Emporium on Main Street or MouseGear in Epcot. You'll be sure to find just what you are looking for, whether it's clothing, toys, or housewares. There's the aptly named World of Disney, soon to unveil its latest renovation. There's also Once Upon a Toy, bursting at the seams with authetic Disney merchandise. Disney's Days of Christmas will help you knock a few items off your holiday shopping list. You can also stop in at a few of the other shops that sell Disney-related items: Disney-themed Legos at the Lego Store, Disney apparel at Uniqlo, Disney jewelry at Alex and Ani, Disney collectibles at Crystal Arts by Arribas Brothers — need we go on? Check out tons of other shopping while you're there or grab a bite to eat at one of more than 50 different dining locations. You're sure to be feeling Disney after a few hours there.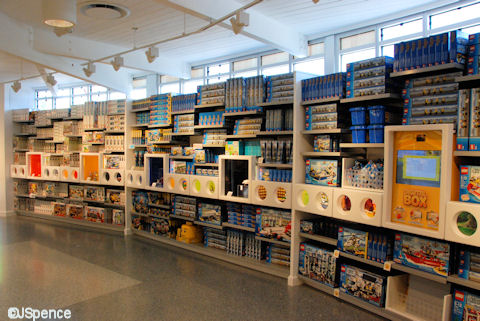 We hope this helps give you an idea of where you can go to get a healthy heaping of Disney while you're shopping outside of the theme parks. These places will tide you over until your next Disney World vacation, which, with any luck, won't be too far into the future! Happy shopping!
What's YOUR favorite place to do your Disney shopping? Feel free to let us know anywhere we might have missed in the comments below!
And, if you're shopping at Walt Disney World, don't miss our printable PDF summary of shopping discounts available!